Being a millennial means having a lot of access to a world of entertainment that is wildly different from the previous generation's books, shows and movies. If I hear about a show that someone really likes and I happen to want to watch it because it has dragons, zombies and thrones made of swords and all of that good stuff, then all I need to do is pull it up on the web, pay the subscription fee, and binge-watch my heart out.
This is something anyone can do with just about any show that has ever existed in popular culture. The same goes for books and audiobooks as e-books have become way more accessible. This phenomenon contributes largely to fandoms of particular franchises, which grow to epic proportions every single day. Though this sounds like a great way to have more things in common with those around us, it also prompts some toxic behaviors.
When someone "gatekeeps" a fandom, it means that they act adversely against a person who is new to the fandom of the franchise, simply because they are new to it. I am sure that most of us have felt this nasty impulse.
I mean, remember that one time you discovered that awesome song and then three months later it got blasted everywhere on the radio? You were so into this song and it was special to you, and now everyone's heard it so it's no longer your precious hidden gem. Anytime someone brings it up, you might say something like "Oh, I remember hearing that song for the first time months before it ever came out on the radio," as if this elevates you above anyone else who loves that song.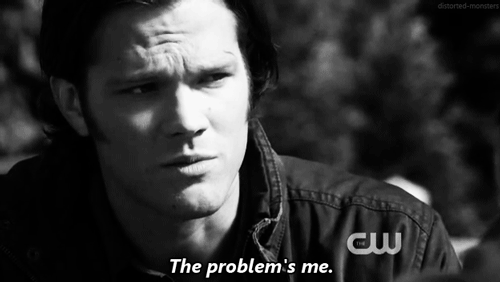 A song is one thing, but this occurs way more often when large commercial fandoms are involved. I see it all the time with fandoms that involve books turned into movies. Newcomers to the fandom are drawn into the fictional universes by beautiful, elaborate movies. Then, they inevitably run into some OG veteran fans who, you can imagine, are huddled together chanting "Oh, you should read the book!" as though there's a secret initiation you missed four years ago when the book came out.
Undoubtedly, if you've been on the dealing side of gatekeeping, then you've also been on the receiving side, too. It definitely happened to me in high school when I started to watch the "Harry Potter" movies and wanted to talk to some close friends about them. There was one person in particular who told me that I wouldn't be a real fan until I read the books, too. Of course, this made me feel horrible; like I wasn't allowed to buy in unless I had all of this time to spare to read the books. Honestly, I was just thinking that something I saw was really cool. I've started to notice that the more put-downs I received, the less I wanted to read the original content. That's why I still haven't touched a "Harry Potter" or "Game of Thrones" book. They remind me too much of the annoying, die-hard fans.
So, it's important that we are inclusive of everyone and their journey in exploring the new fandoms that are rapidly expanding today. Honestly, when you gatekeep, you don't seem like a wise sage of your fandom, but rather just an asshat. So please, just play nice. Try recommending more content (don't force it down people's throats) or just respect what they like about the fandom. It doesn't have to become a measure of ego every time your favorite fandom comes up. Let's just all get along and be happier for it.