When you are playing poker online, you can have a lot of fun and potentially win some real cash if you are lucky. However, there are risks that come with gambling of any kind and when you introduce the online element and privacy issues, you need to proceed with caution. Playing poker online should be stress-free so we have gathered some tips that you can use to stay safe when you do. Read further to know what these are.
Protect Your Personal Details
We've all been taught to protect our passwords since we first created them but how safe are you keeping your personal details? If you typically use the same login details for all of your online accounts, you might not be keeping yourself as safe as you had thought. You should be changing your password regularly, even if you aren't sharing it with anyone. We recommend changing it at least every three months to keep it as secure as possible. The more you protect your personal details, the safer your online poker experience can be.
Only Use Licensed Sites
One of the most important things that you should do when you want to stay safe when playing poker online is to make sure that you are using licensed sites. If you are based in the UK, you'll find sites like GGPoker.com, perhaps the most globally recognised name in online poker, which is licensed by the UK Gambling Commission. This means that they meet the requirements set out in the conditions and aren't breaking the rules. If the site you are using isn't licensed, you are putting your personal information and your bank details at risk of identity theft and potential fraud. The kind of license that is needed will depend on where you are based so make sure to look into the laws in your country.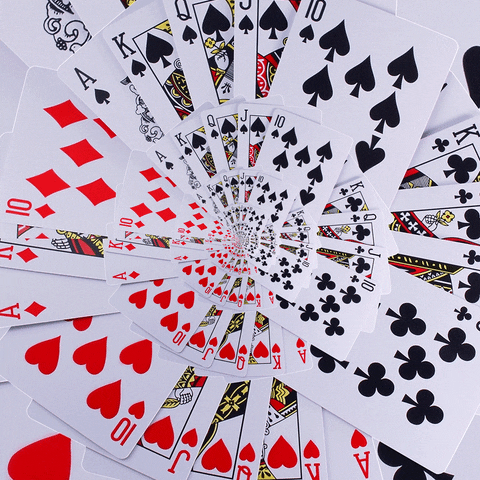 betting harley quinn GIF by Feliks Tomasz Konczakowski Giphy
Set Yourself Limits

Playing poker online can be fun but there is always a risk that you might lose some money along the way. Even the best poker players can lose a hand and so you need to make sure that you are gambling responsibly. Typically, you should try to stop when the fun stops and when you have gone over your budget. If you can, you should set some deposit limits on your account to make sure that you are not overspending. If you can gamble in a safe way, you can enjoy playing poker online just that bit more in the future. If you think that you are experiencing any kind of issues, or if the fun has stopped, then you should stop and seek help.
Deposit With Trusted Methods
Finally, to stay safe when you are playing poker online, you should make sure that you are only making deposits with trusted payment methods. Some sites will offer a range of deposit methods such as Visa, MasterCard and e-wallets like PayPal while others might offer something a bit more obscure. If you don't recognise a payment method – don't use it to deposit. If there is a possibility to add an extra layer of security by using an e-wallet, we recommend trying this. If you can trust that your bank details are safe, you can play with fewer worries.
Enjoy Poker
If you are thinking about playing online poker, then you should make sure that you are staying safe at all times. Think about how you will protect your personal details and don't forget to gamble responsibly. Poker can be a lot of fun and you can even play games with your friends online. Just don't let anyone else get access to your accounts and you'll enjoy a safe experience.