On June 21, 2016, Picasso's cubist painting, Femme Assise (1909), sold for $63.4 million at Sotheby's London auction and exceeded experts' estimates by $20 million; needless to say, this sale broke records by being the highest purchased piece in the style of cubism.

Pablo Ruiz y Picasso was born October 25, 1881. Starting very young, he was always destined to be a painter. When his sister died in 1895, his father, a professor at a university, sent him to the Royal Academy of San Fernando. Picasso didn't make friends very well, and this later hurt him. He dropped out of school to travel to France, and that's when he started his famous Blue Period.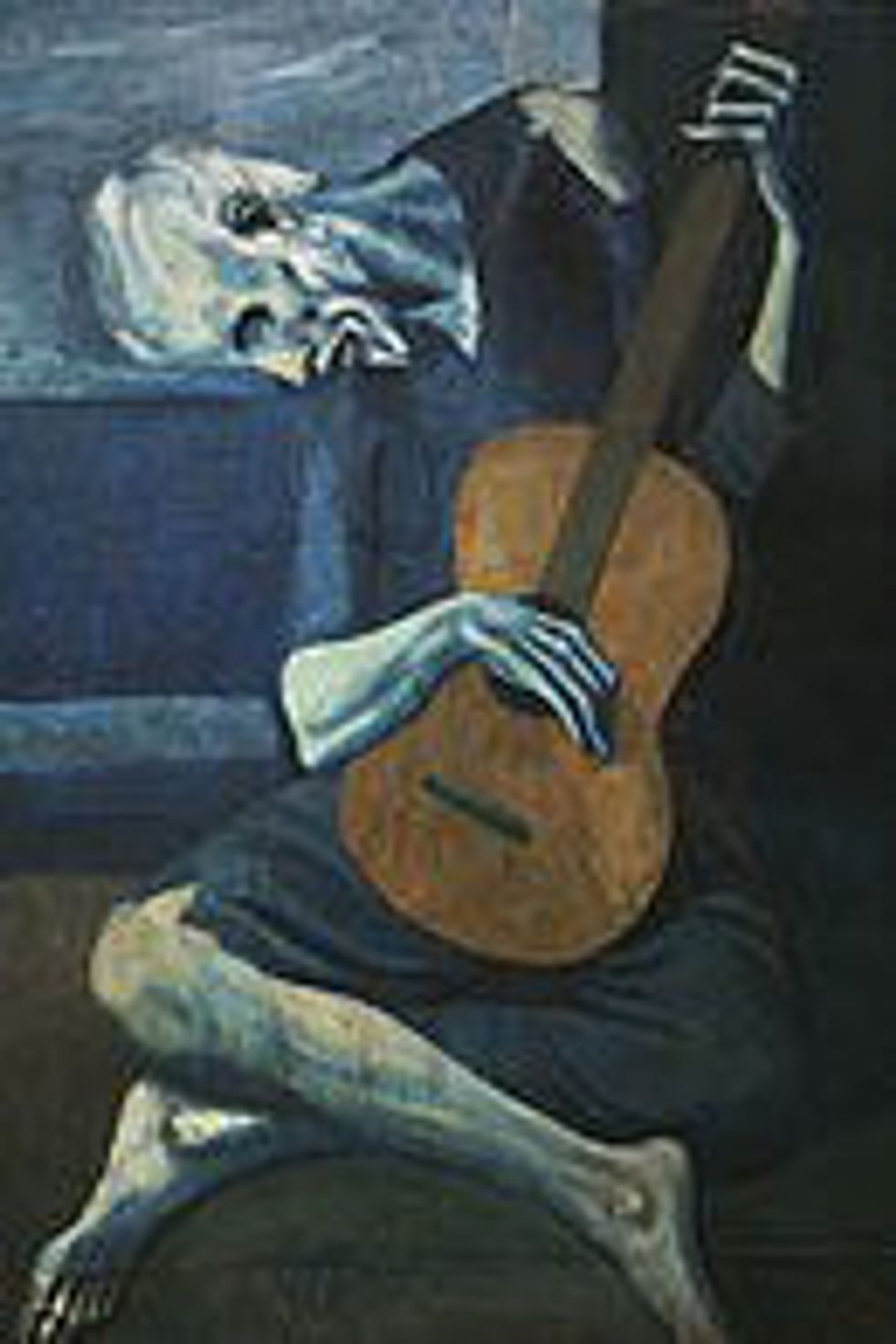 All throughout his career, global and social conflicts are reflected within his paintings. The Blue Period spanned 1901 to 1904, while his subjects consisted of prostitutes, beggars and a motif of blindness.
Next came his Rose Period (1904-1906) which features cheery scenes. This period seems to reflect the time in his life when he had many affairs. Often times in his paintings, his lovers were the subjects. His work was highly influenced by the French style, leading to his future success. Gertrude Stein, a famous novelist, poet and playwright, helped Picasso's name come to public view when she asked him to paint a portrait of her and her nephew.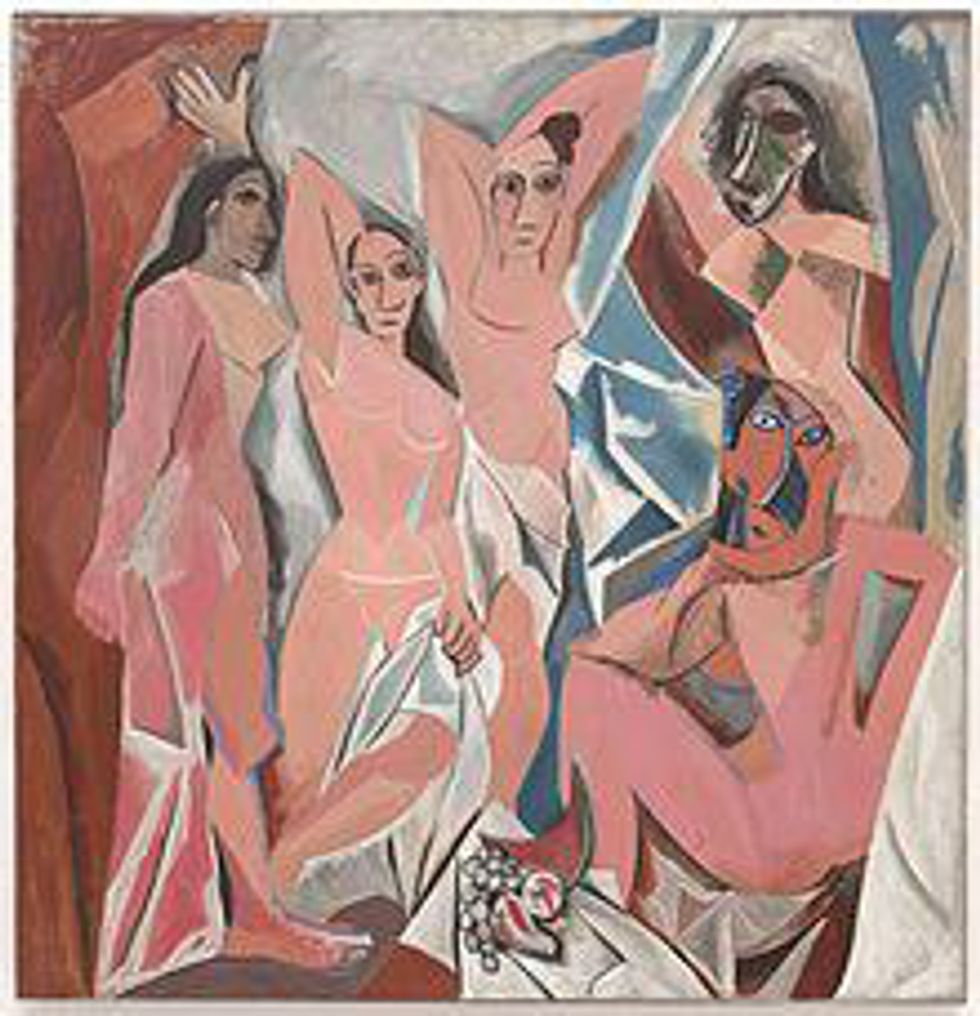 Next came the groundbreaking style of Cubism. Even through this abstract art, Picasso experimented further. Analytic Cubism led Picasso to reimagining the Mona Lisa, painting Les Demoiselles d'Avignon (see above), among others. This is where the famous Picasso-esque style emerges and leads to possibly the most controversial art piece, the Guernica.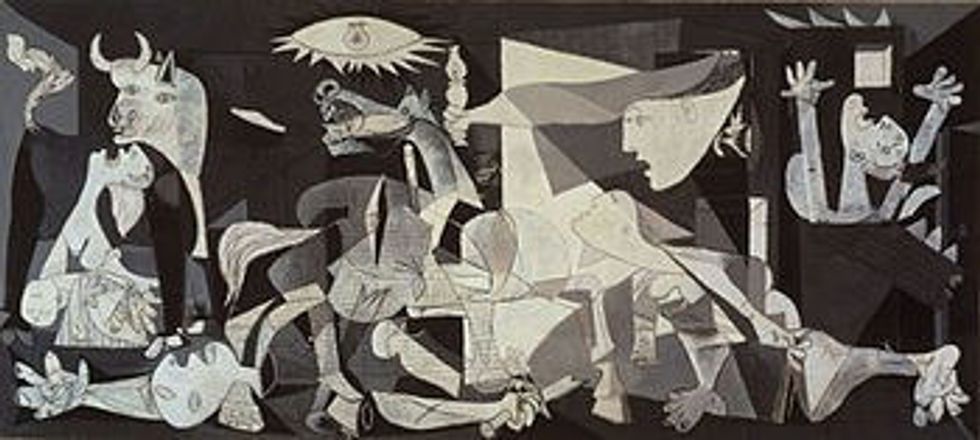 The history of the painting begins when Picasso was asked in January 1937 by the Spanish Republican government to create a large mural for the Paris Fair. It is said that his initial sketches for the project depicted his perennial theme of the artist's studio. Upon hearing reports of the April bombing of Guernica, Spain, specifically George Steer's eyewitness account, published in both The Times and The New York Times, Picasso started sketching for the Guernica.
Picasso refused to let the Guernica be in Spain under Franco's rule, so when the dictator died, Picasso said the painting could return home. According to NGV, Picasso once stated, "In all my recent works of art, I clearly express my abhorrence of the military caste which has sunk Spain in an ocean of pain and death."
After the Spanish Civil War, World War II began and Picasso fled Spain for France. While there, many Nazis came to his door to investigate. According to The History Blog, one time a Nazi solider pointed to the Guernica in his studio and asked, "Did you do that?" Picasso replied, "No. You did."
Picasso died April 8, 1973. Many of his works have been sold to private owners, whereas the majority are in museums around the world. In 2015, his painting Les femmes d'Alger sold for $179 million. Even in death, he is one of the world's most successful artists. And he always pushed boundaries and trusted his instincts.