During the summer, I had the magnificent opportunity to visit Quebec City, Quebec, one of the oldest French Quarters in North America. Surrounding by the elegant Quebecois, mouth-watering scents of authentic poutine and endless rows of European villages, I never felt more welcomed in my life. The fresh air and the quiet streets contrasted the bustle of life back at home. Despite the isolation of this small city, Vieux Quebec offered more than I could ever imagine. Here are some of the shots I managed to capture. Enjoy.
1. The Floating Cities of Habitat 67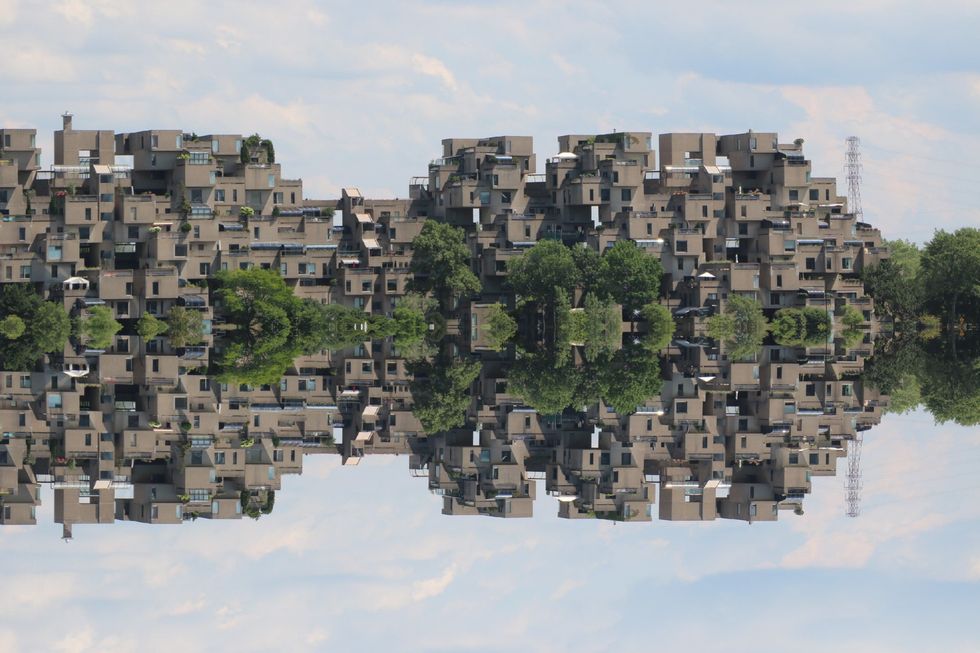 Habitat 67Claire Lin
A feature of decade old Brutalist architecture, Habitat 67 was a failure of a housing project that is now a tourist attraction. Although I was unable to join the tour inside, the concrete blocks were just a pond's stretch away.
2. L'oratoire de Saint Joseph du Mont Royale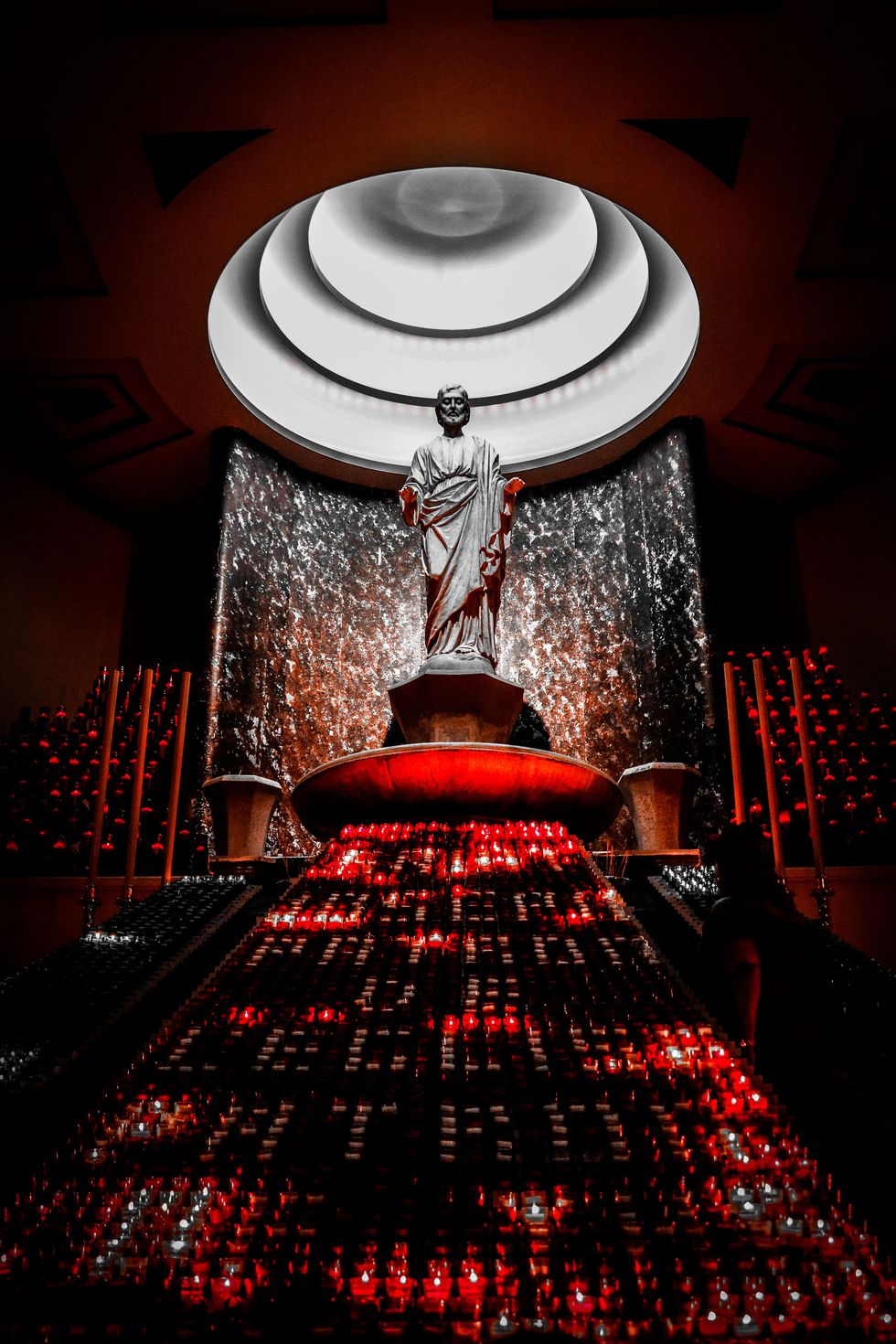 A shrine in Montreal, QuebecClaire Lin
Inside the massive cathedral that holds a multi-layer sanctuary, a shrine lit with candles radiated eerily along the walls. I found the contrast of colors in the dark room very chilling. It seemed to send the message that no one wants answered: heaven or hell?
Find out more about the oratory here.

3. Chateau Frontenac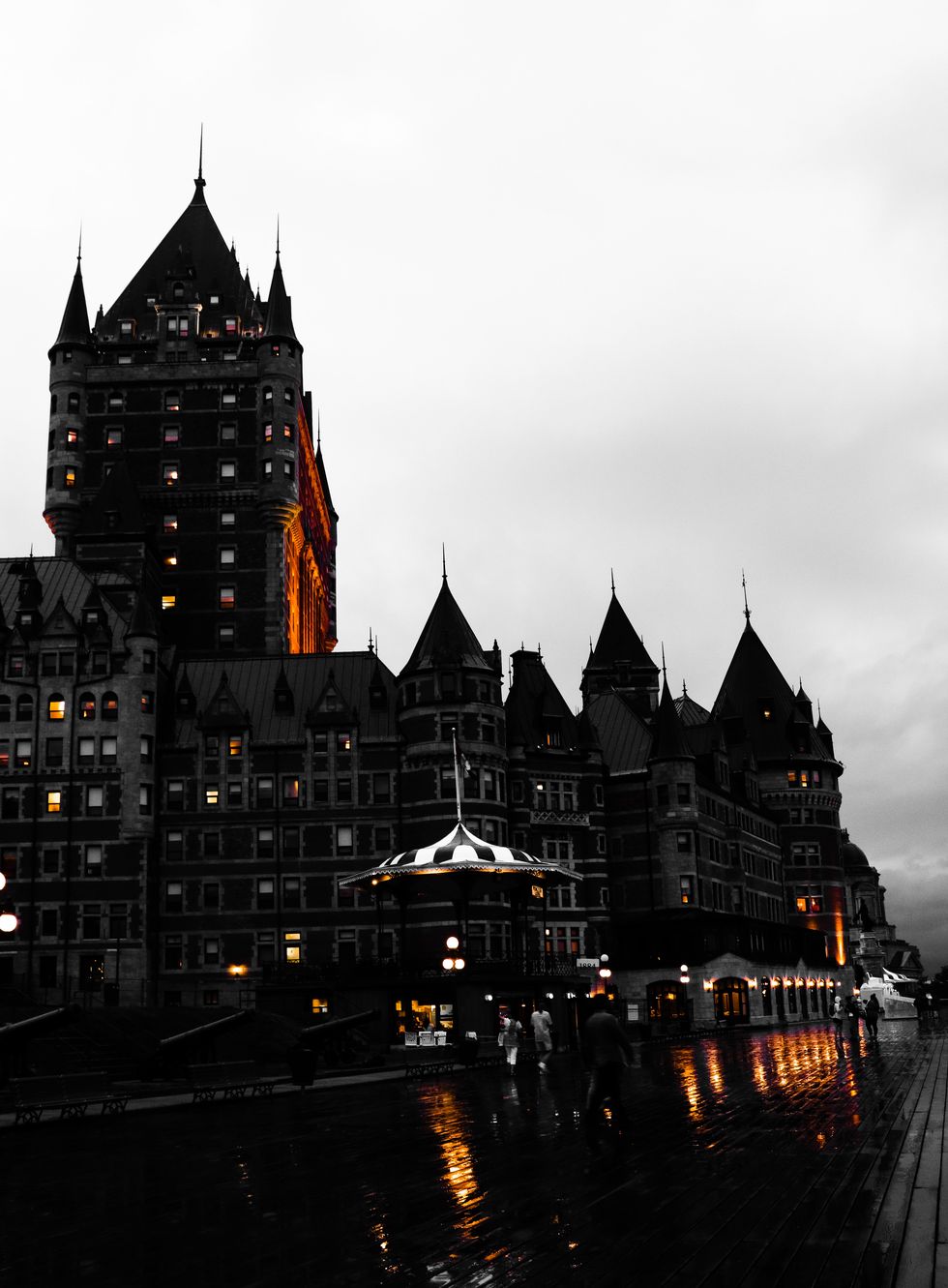 Chateau Frontenac after a rainstormClaire Lin
This castle, now hotel, offers a multitude of diners, rooms and antique shops. Even better, it sits on the riverbed that sends a nice breeze in the evenings. Taken after a storm, the play of lights on the boardwalk created an capture-worthy feature.
Find out more about this luxury hotel here.

4. Street Performer in Vieux-Quebec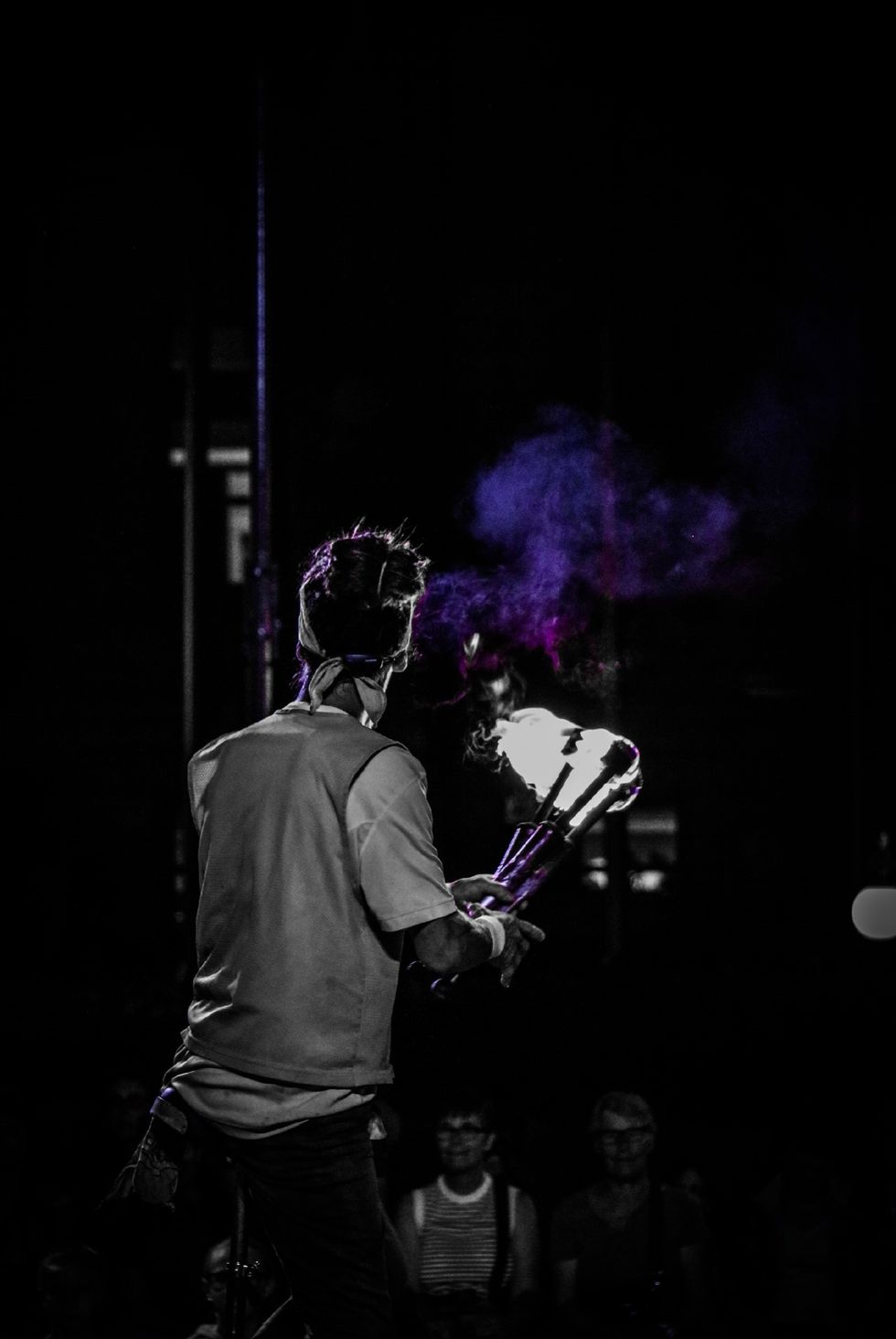 Street PerformerClaire Lin
Lit with fiery torches, sky-high unicycles and flying blades, this man set the audience on fire with laughter throughout the night. These performances were free but they were truly worth a $100 ticket. I simply emphasized the underlying tones to create a purple hue.
5. Mythical Shoes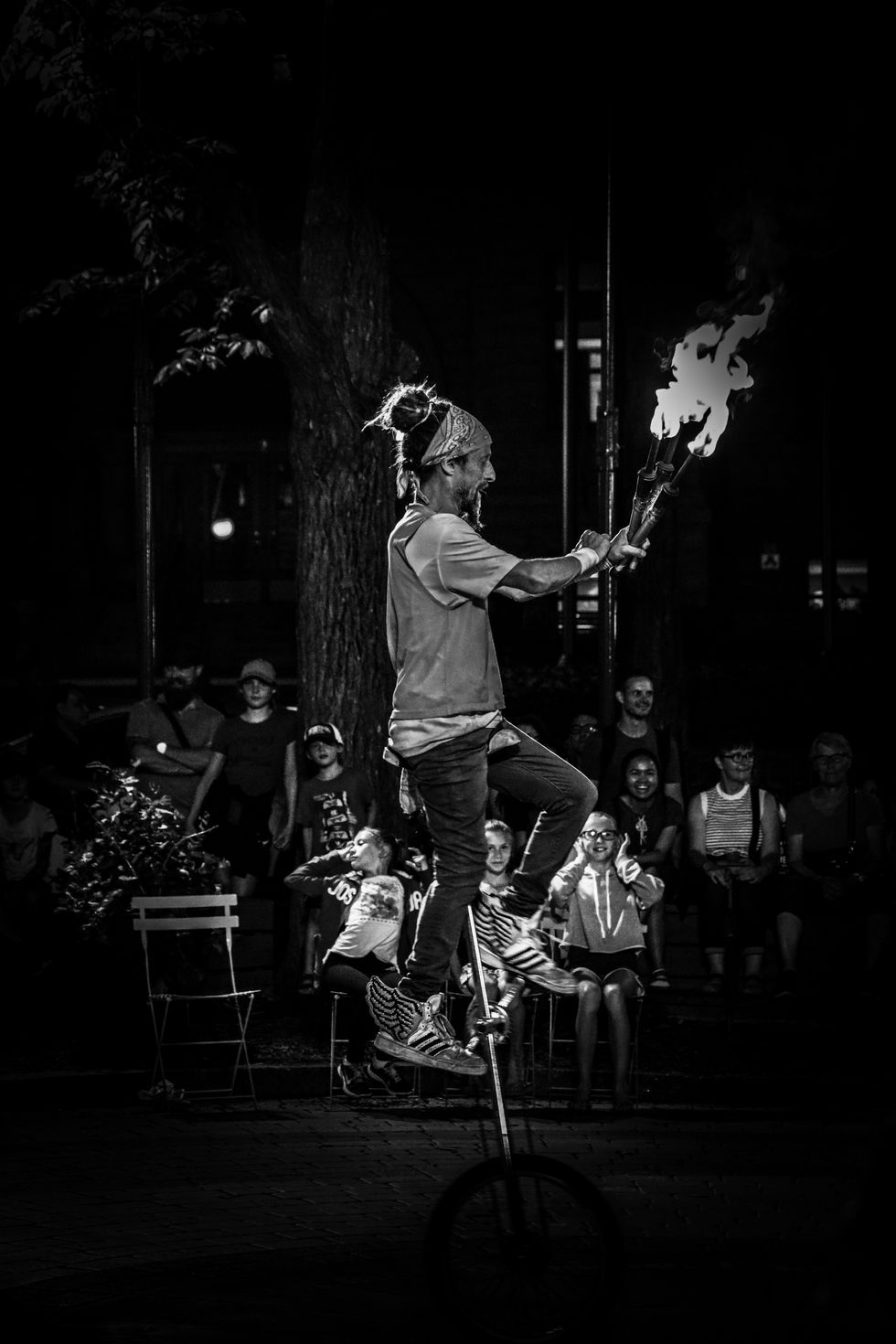 Street Performer near Petite ChamplainClaire Lin
So good, it deserved another shot.
6. Cafe La Maison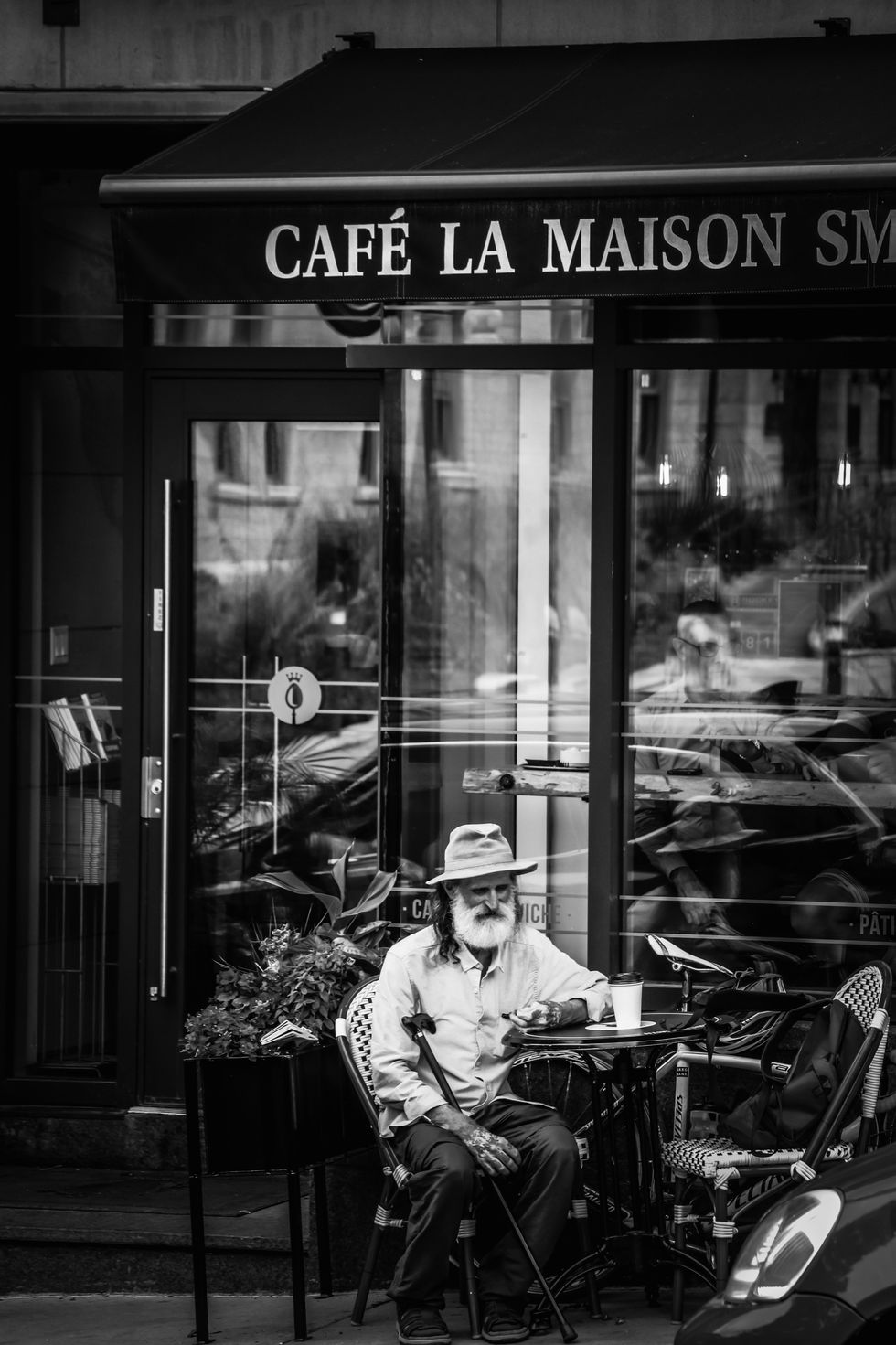 Man at Cafe La MaisonClaire Lin
Heart-throbbing and saddening, this photo captures the average life in Quebec. The coffee shops that line the cobblestone alleys are a good place to grab a quick drink, snack or diner before heading out on an evening stroll.
7. Mosaic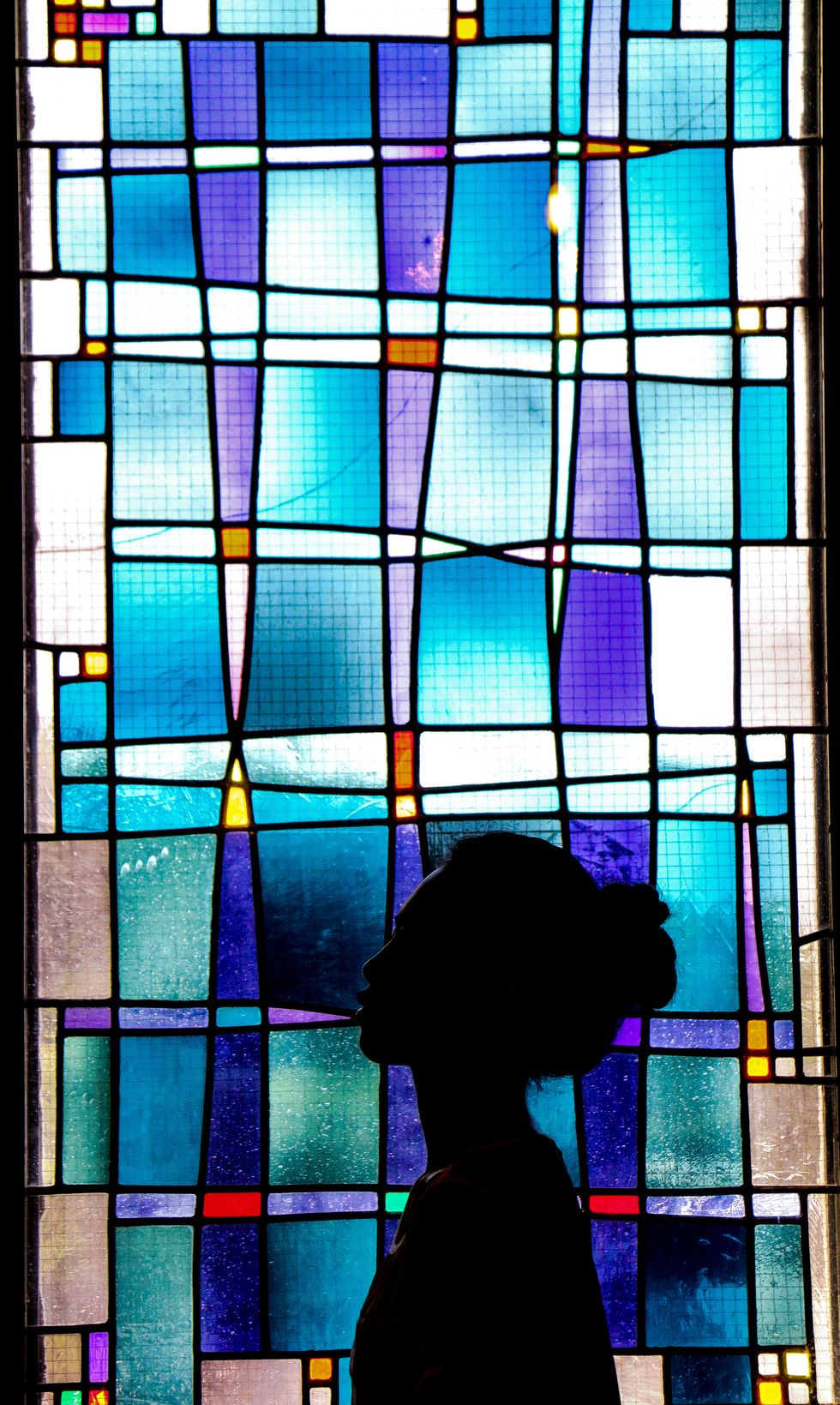 Stained Glass SilhouetteClaire Lin
With a history of European architecture and art, Quebec holds an array of stained glass within its cathedrals. Sometimes, these murals stretch hundreds of feet into the air. Breathtaking.
8. Reflection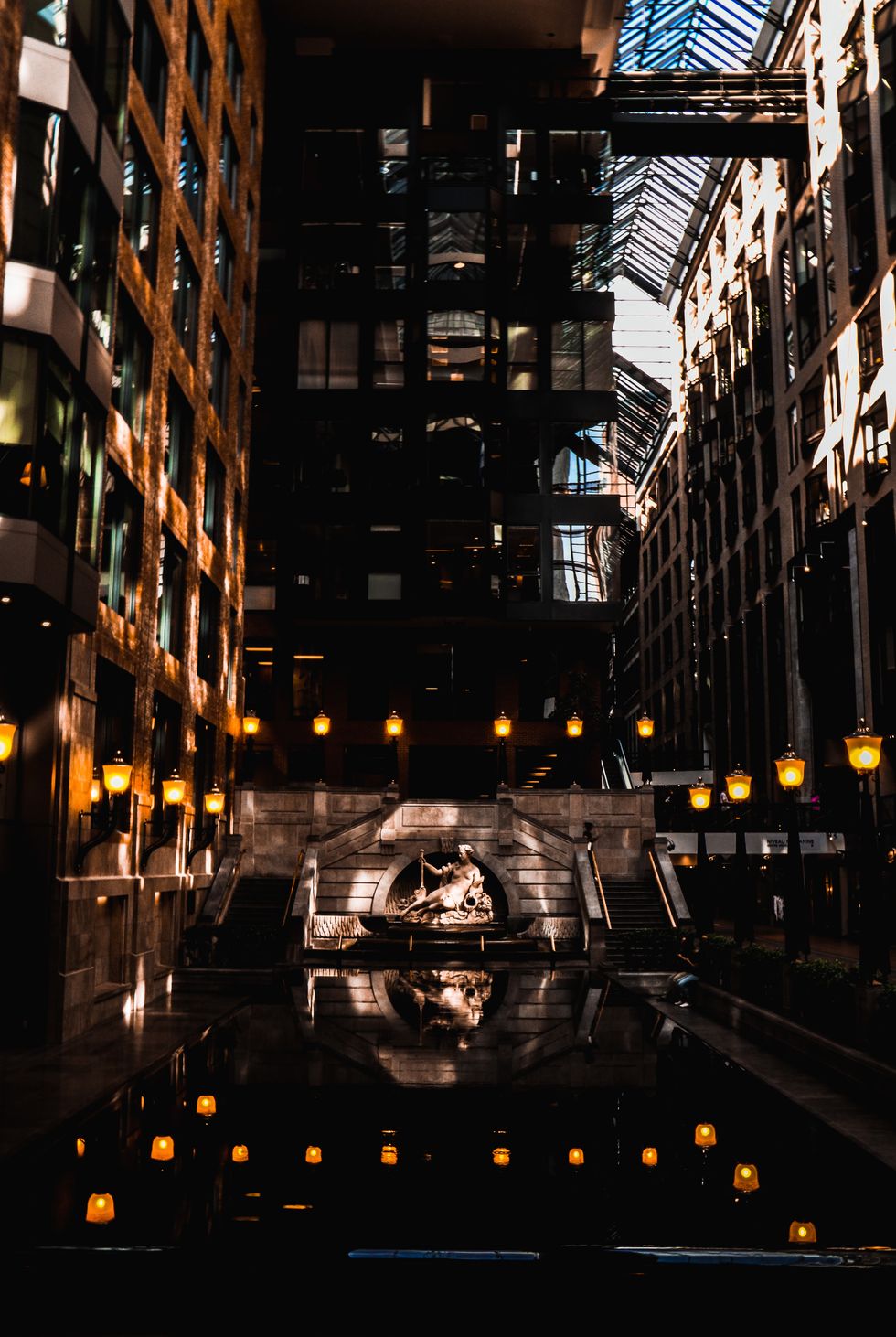 Reflection inside Montreal's MallClaire Lin
No words to say. I haven't seen a mall this gorgeous in the States yet....
9. Rainbow Road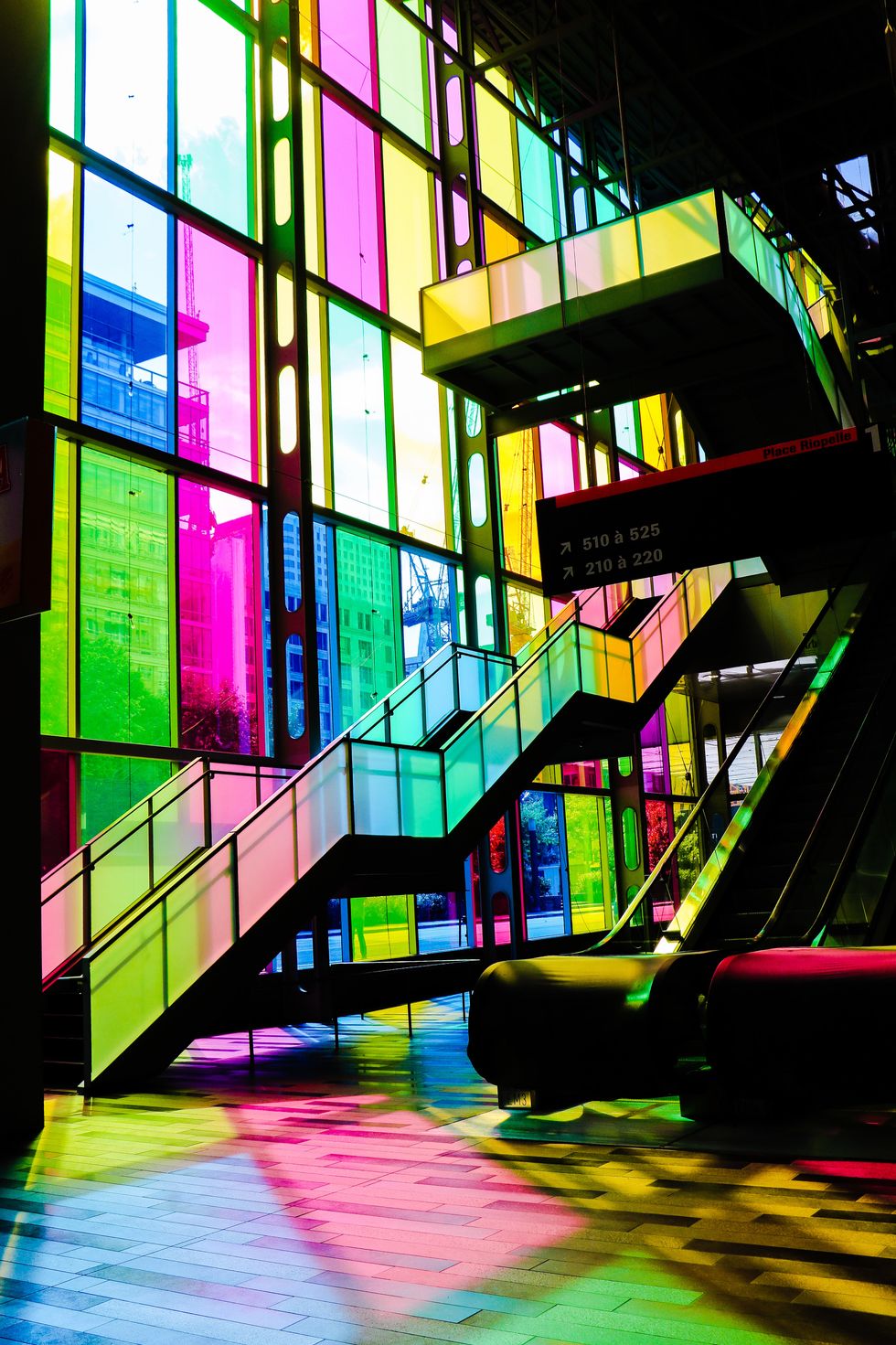 Palais de Congres MontrealClaire Lin
Mario cart fans, here's your glimpse into paradise.
See the full look here.

9. Sister Jude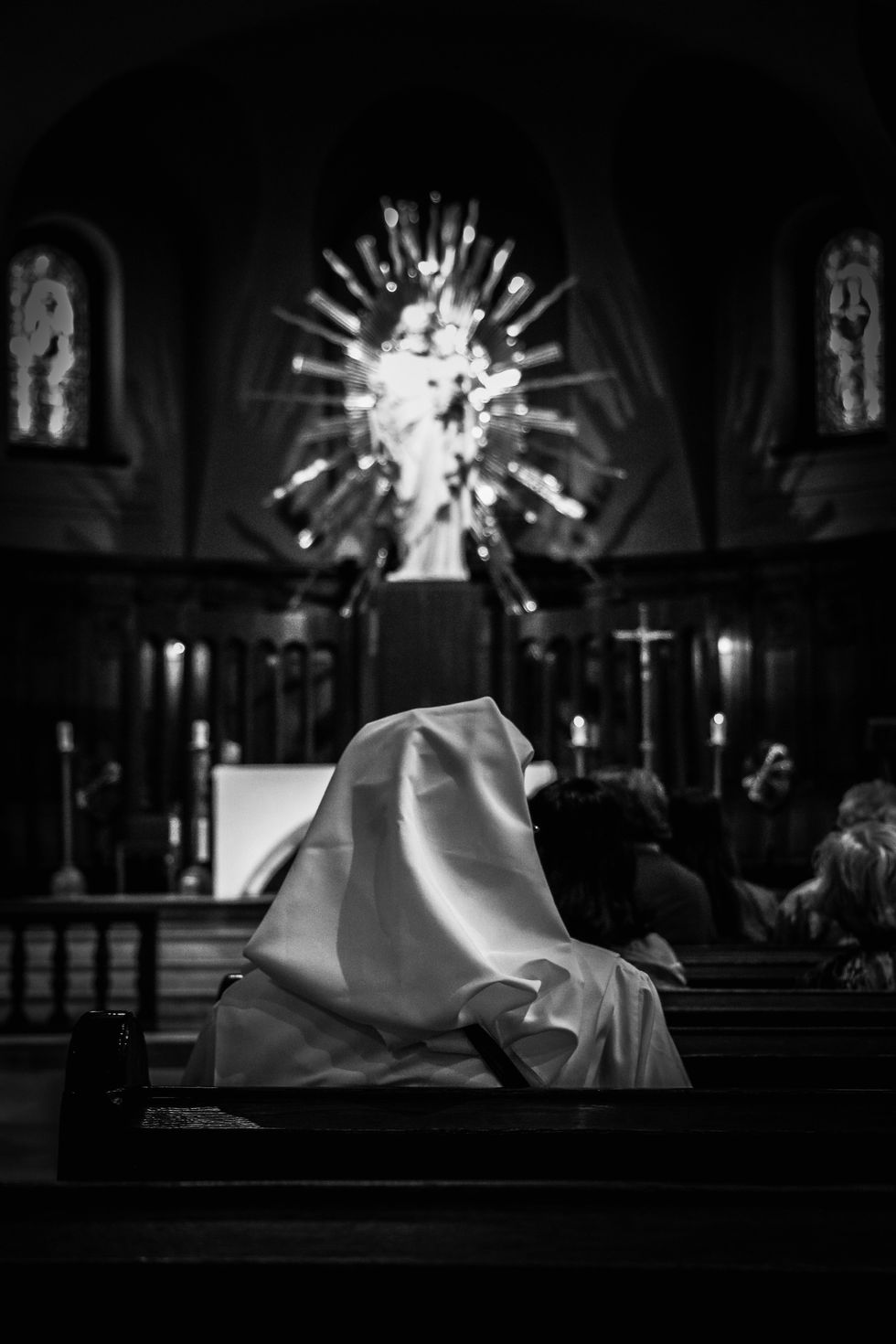 Worship in QuebecClaire Lin
In the background lies a gold-plated statue of Jesus upon His throne, and within the church, not a single sound but light murmurs of prayers.
10. Don't Criticize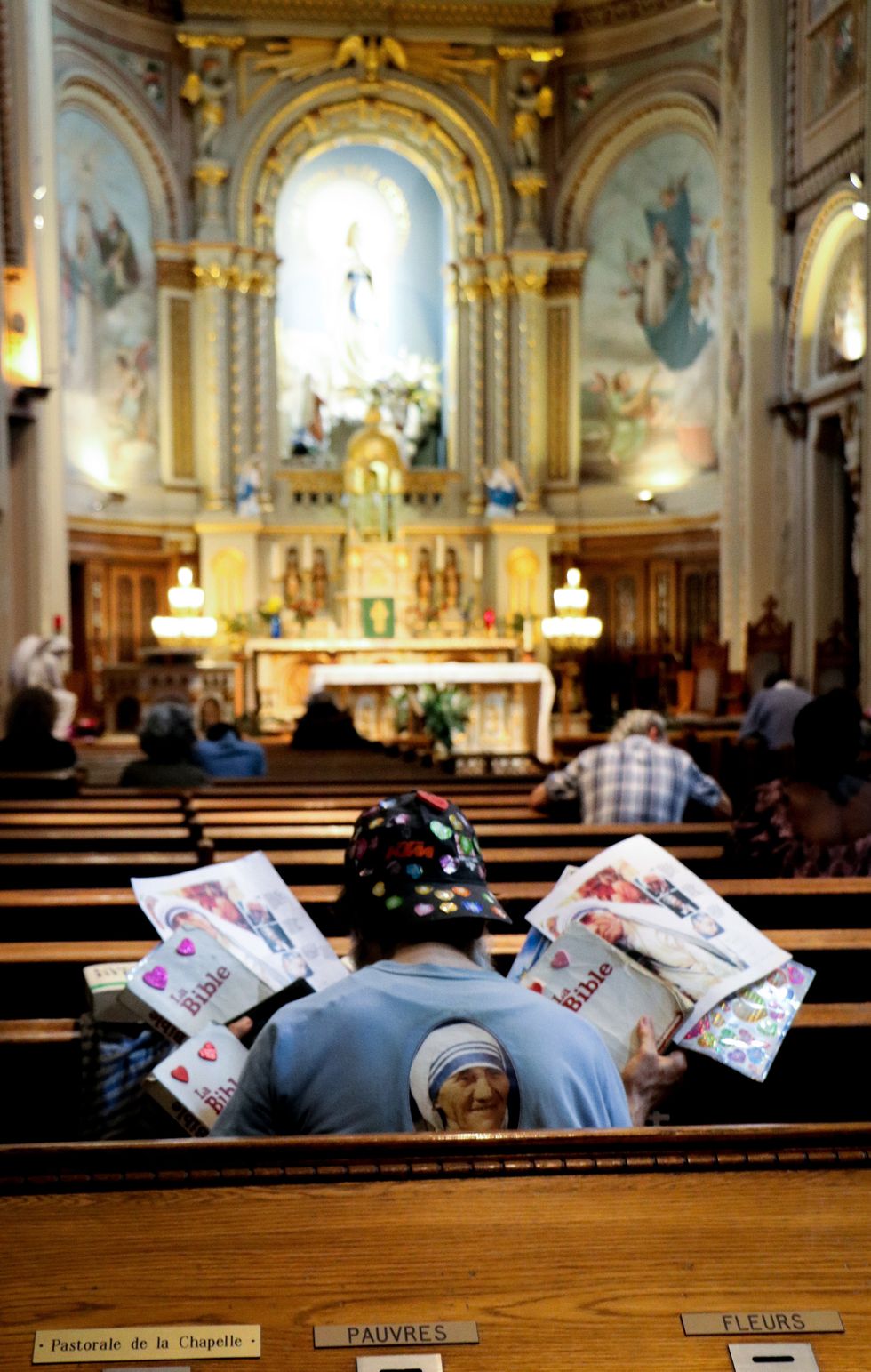 Religious practices in styleClaire Lin
Sometimes you'll never expect to capture moments like these, but I appreciate.
11. Unlikely Pals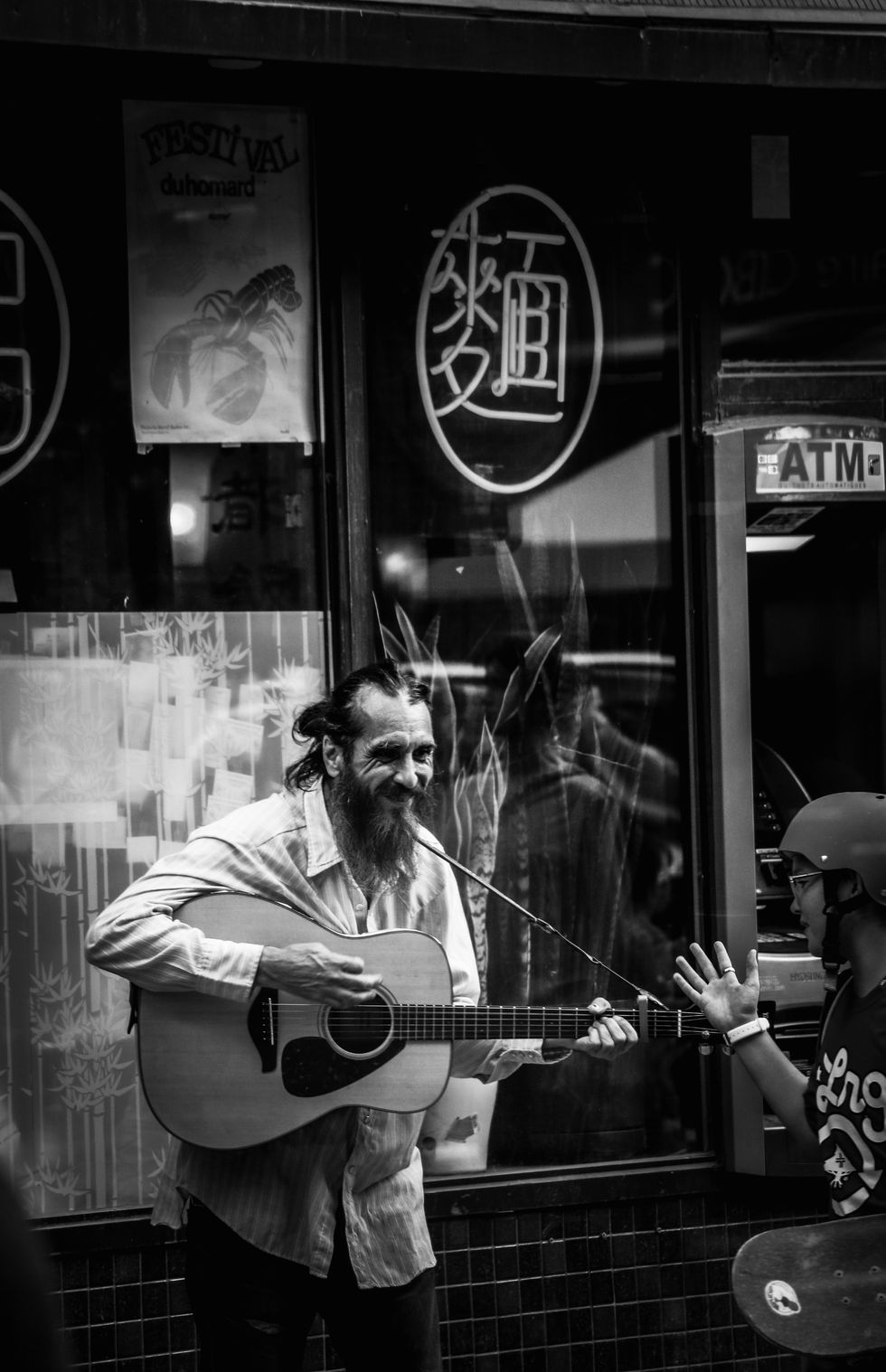 Chinatown in MontrealClaire Lin
While grabbing a quick bubble tea in Chinatown, Montreal, I spotted a street guitarist happily chatting with a skateboarding boy. It was the happiest he seemed in a while.
12. Maison de la Litterature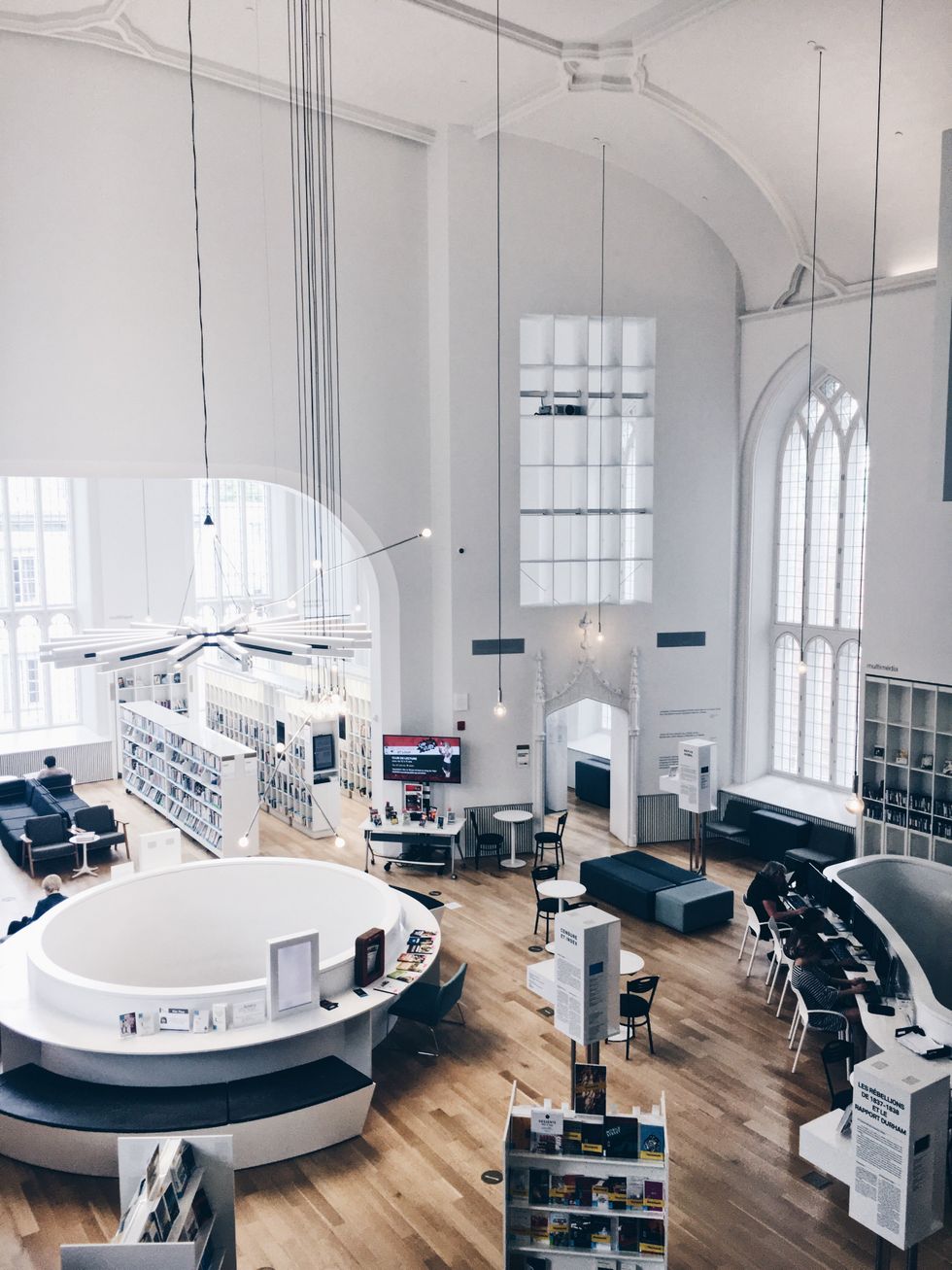 Maison de la LitteratureClaire Lin
To finish it off with my favorite location during my trip, let me present the most beautiful library in history. Honestly, I've never wanted to read books so much in my life.
Note: All photos are products of my own. If re-posted, credit must be attributed.