When Michael Phelps was 21 years old in 2006, he was met by a young fan. The young woman was 9-years-old and had dreams of being an Olympic champion just like her hero. That fan? It was internationally undefeated Olympic superstar Katie Ledecky.
The photo, which captures Ledecky beaming from ear-to-ear, shows the future gold-medalist getting Phelps' autograph - well before his history-making 28 medals. Now, Ledecky is not just a fan of Phelps but also his teammate and proud owner of several world records and gold medals.
At the Rio Olympics, 19-year-old Ledecky has taken home four gold medals. She's also finished her individual events 11 seconds before the second place finisher - that's pretty darn impressive. It's no wonder that Phelps is now the one that is a mega-fan of Ledecky's.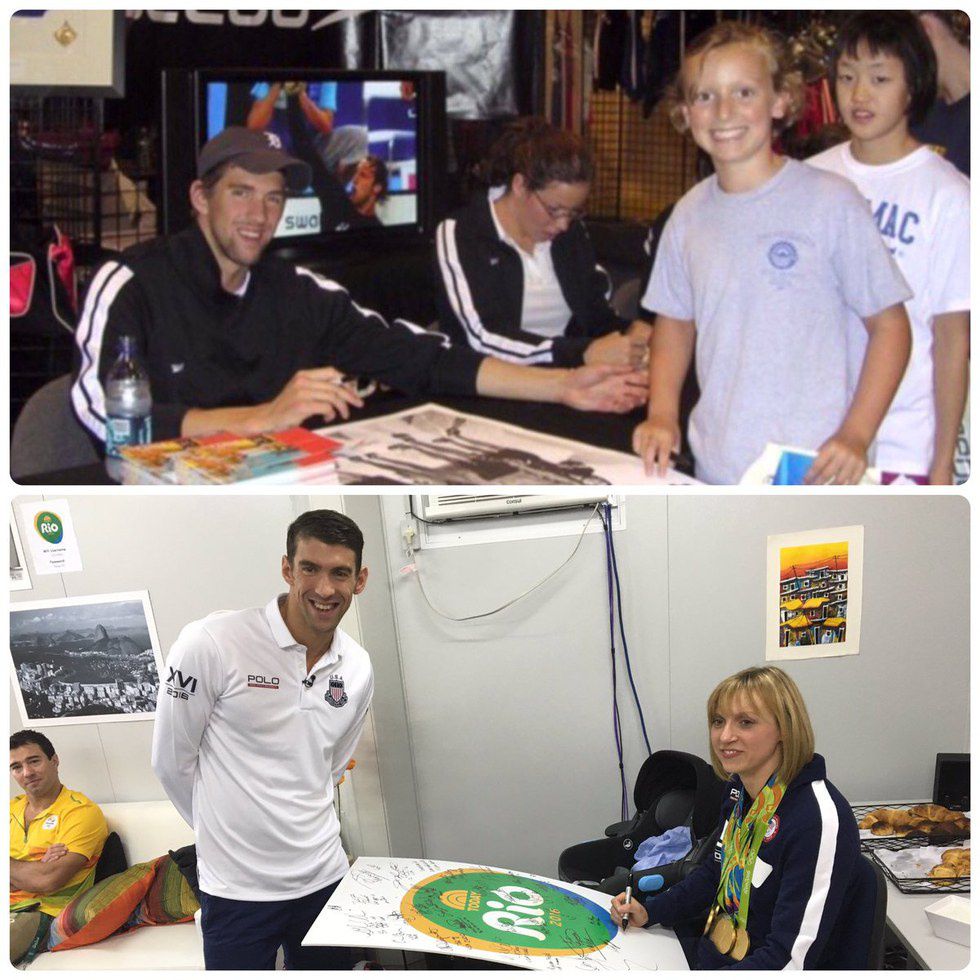 Can't wait for Ledecky to lead the U.S. Swimming team in Tokyo.