Actor Zachary Laoutides and executive producer Monica Esmeralda Leon have been on a role since 2016 with films Adios Vaya Con Dios and Arise From Darkness now being found on Red Box through Lions Gate Films. Their latest film Black Ruby (the first film shot with the iphone 7, released by The Orchard) traveled the international film circuit snagging nominations in London and Rome. In late 2018 Black Ruby premiered at the Los Angeles Film Forum Awards taking home wins: Best Feature, Screenplay, Actor, Soundtrack and Independent Sprit Award via Zachary Laoutides.
The reviews have been fairly positive with the Huff Post praising Laoutides' performance as homage to Marlon Brando and Montgomery Clift, with Celebrity UK and Essex TV Magazine rating the film four stars. The Los Angeles Film Forum Awards applauded Laoutides performance calling him the best natural independent actor of 2018 and a master of subtlety.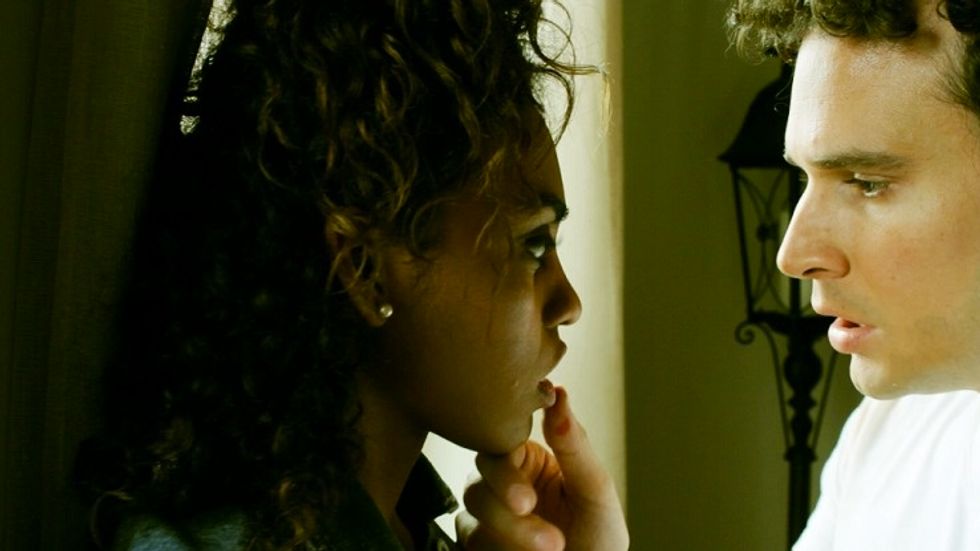 Aside from admiring Laoutides' classic like performances and Bando-Clift mannerisms, I noticed Latin and European undertones to the film and I was interested in his muses. Visiting the windy city I was able to visit with Laoutides in one of Chicago's art house cafes. Footnote, you wouldn't of thought him to play Louis Katz without the blue eyes, pale complexion and brown hair; it was astonishing to realize how much Laoutides converted for the role! I began our conversation noticing that his surname had to be slightly more complex than just American. Fascinatingly, Laoutides explained that the name originated from the Arabic word 'oud,' the instrument his ancestors used to build and play. Laoutides' descendants migrated to America from the Aegean Islands and the Biblical town of Smyrna present day Izmir, of Greek, Turkish and Sephardic heritage.
Coffee was served and it was time to pick the brain of the performer.
Why did Black Ruby have such a British art house flare?
I'm a fan of Liam Williams' music, he's an incredible British musician - his songs inspired the film. I interpreted the film as more classic and antiquated. At the time I was living in a town that had a British influence, so that may have had something to do with it.
Were you a fan of Marlon Brando and Montgomery Clift?
I'm honestly not familiar with their work; however I do want to watch their films at some point… I really don't know what those comparisons mean - I really don't watch a lot of film, I don't like to be influenced.
How did you create the character Louis Katz – lightening your eyes, skin and hair?
Thinking retro, I saw Louis visually as sort of a James Dean type of appeal. I would eat at this restaurant quite a bit and there was a poster of him and I was like 'Louis looks like that guy.' - I wanted to play Jules, so when I got casted as Louis I knew dramatically I would need to change.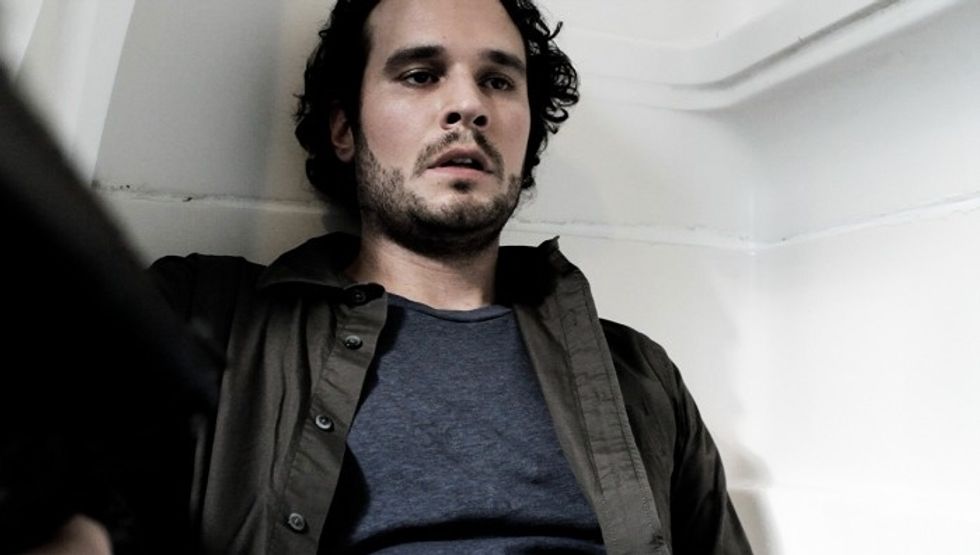 Going as far as lightening your features?
Maybe that scores some brownie-points for film, but to me it wasn't a big deal. If you were in theater you transform quite often I would assume – I'm not a theater actor, but I've seen them transform impressively.
Your early roles established you as a character actor and you have become noted for your physical transformations. So what is your method – Are you a method actor?
I would say that probably fits me. Part of my schooling was in journalism so I see acting as a branch or an extension of that. I approach my roles journalistically – the research opens me to the world of whom I'm playing. I do have an athlete's mentality, being in athletics for a large part of my life. – It's not about going into competition with others, rather it's for me to go into a discipline when I take a part.
How do you pick what you write about?
I usually have multiple ideas I'm working on - it's bothersome because usually what I really like doesn't get made for various reasons. Sometimes it's the risk factor or the budget. Black Ruby wasn't necessarily the first choice; it was probably viewed as the less risky project when the film got the green-light. I do try to approach roles as differently as possible because many times I feel the character to be too ordinary – it's nice to complicate them so they become something unalike.
You can follow Zachary Laoutides on Instagram at www.instagram.com/zacharylaoutides