After the release of Sia's new album "Everyday is Christmas" and Gwen Stefani's "You Make It Feel Like Christmas", it would seem that just about everyone has released a Christmas album, and you would be right! In this list, I will bring you albums you never knew existed and never wanted to! From Snoop Dogg to Smash Mouth, I bring you holiday cheer in the form of a desperate attempt at money making (or maybe a need to express creativity through bells and chorus.) Enjoy!
1. Bob Dylan - "Christmas in the Heart"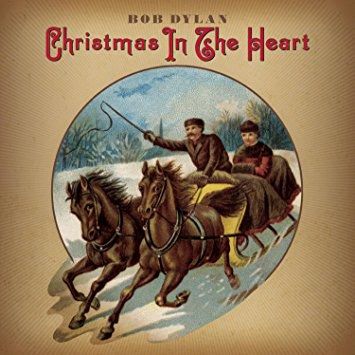 This one might be a little bit more mainstream than the others on the list. If you are a fan of classic rock, you might be familiar with this gem. The album includes fifteen tracks of classic Christmas tunes such as "Here Comes Santa Claus" and "Do You Hear What I Hear". This is Bob Dylan's thirty-fourth studio album and was released in 2009 for the charity Feeding America. Bob Dylan's raspy voice might not be what you expect on a Yuletide track, but it exists.
2. Bad Religion - "Christmas Songs"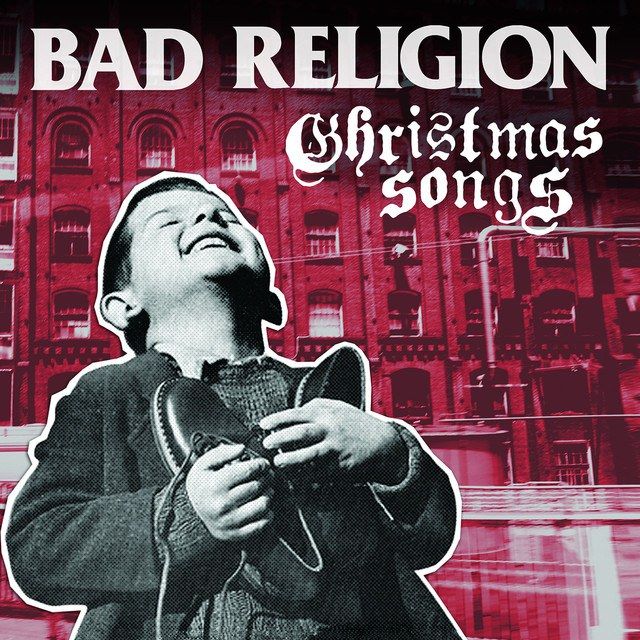 The punk rock band from California had played Christmas songs at concerts before, but no one expected them to release a full Christmas album. This album, containing nine songs, is actually pretty great. The recording is solid, it's listenable, just unexpected. The band had even denied the possibility of a Christmas album in the past. However, they surprised us in 2013 when they dropped this Christmas miracle.
3. Flaming Lips - "Imagene Peise: Atlas Eets Christmas"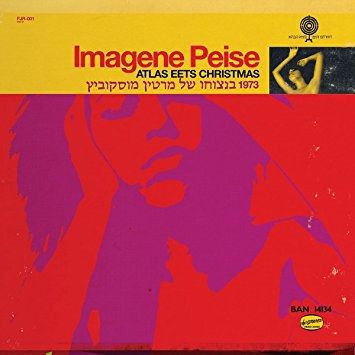 Flaming Lips have a Christmas album? Believe it or not, they have two! I titled this one with their Christmas album that at least has recognizable covers of traditional Christmas tunes. Flaming Lips have always been known for their eclectic, eccentric and trippy music but imagine that in the form of carols and cheer. Their first Christmas album is called "Christmas on Mars" which is actually a soundtrack from a film they helped direct. The Flaming Lips have a movie? Apparently. "Imagene Peise" contains eleven tracks all filled with weird goodness. "Christmas on Mars" has twelve songs.
4. Christopher Lee - "Heavy Metal Christmas EP"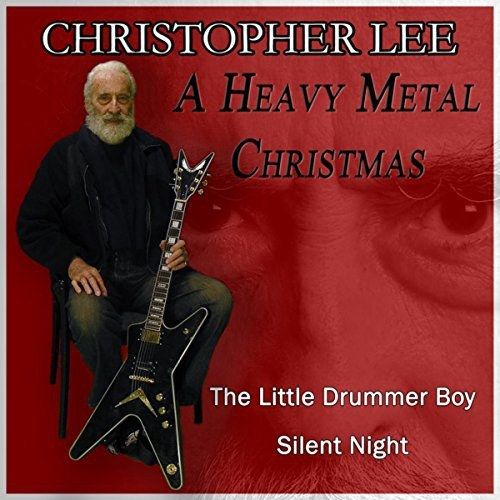 Christopher Lee, known for his roles in "Lord of the Rings" as Saruman and Count Dooku in "Star Wars" also made metal music. In 2012, Christopher Lee recorded a Christmas EP with two tracks, "A Little Drummer Boy" and "Silent Night". The following year, he released another EP called "A Heavy Metal Christmas Too" featuring a song called "Jingle Hell" which held the twenty-two spot in the Billboard Top 100 making Lee, at the age of 91, the oldest person to hold a spot in the Billboard top 100.
5. Snoop Dogg - "Christmas in the Dogghouse"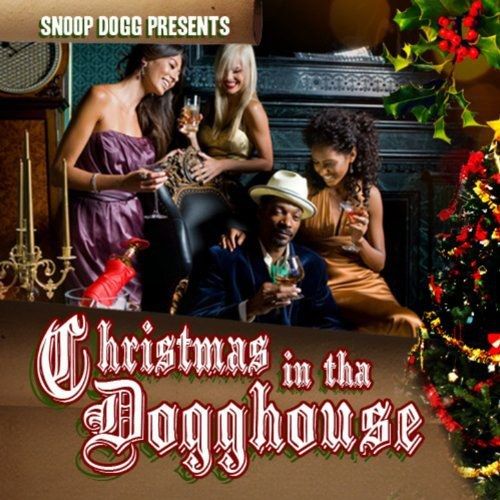 In a way, this isn't that much of a surprise. A few hip-hop artists have dabbled in the holiday spirit including Afroman and Kanye West. Snoop Dogg's Christmas album is as smooth and groovy as any album done by Snoop Dogg and contains twenty tracks to trim your tree to. Do be careful though, it might contain adult themes. Just don't listen to it around your grandparents.
6. David Hasselhoff - "The Night Before Christmas"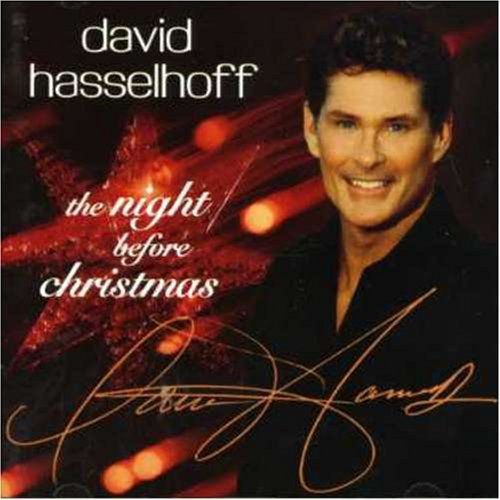 There are Christmas albums that are so beautiful that it feels Santa's elves might have constructed it themselves. And then there's this album. For those of you who might be too young to even know who David Hasselhoff is, he was that weird muscled guy that was a heartthrob or something because he was on "Baywatch" and "Knight Rider" in the 80s. Well, yeah, he released a Christmas album for some reason. Anyways, it's about has campy and weird as you would think, it being made in 2004 which was way beyond the end of his career. I would still listen to it for a few chuckles. Or nightmares. Your pick.
7. Rosie O'Donnell - "Another Rosie Christmas"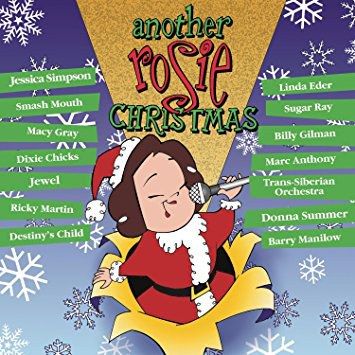 I just want you to understand that she has not one, but two Christmas albums under her belt. I didn't say that all of these albums were winners. In fact, most of the rest of the albums on this list will have made you wish the eggnog was spiked because oh boy, we're on an adventure. Rosie O'Donnell's album is kind of the late 90s, early '00s fever dream featuring artists like Jessica Simpson, Cher, Destiny's Child before Beyonce left them, Angelica Pickles from the Rugrats and Elmo from Sesame Street. Yes, she includes fictional characters in this fourteen track collaboration. There's something almost charming about it. Almost. Dive back into a time where people still said, "surf the web" and enjoy a masterpiece.
8. Twisted Sister- "A Twisted Christmas"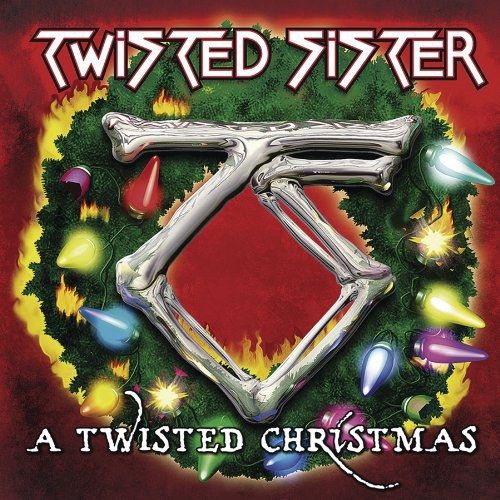 I realize that some of you on here might be very young and have no idea who Twisted Sister is, but I can guarantee you have heard their music before. They are the eighties hair metal artists known for "We're Not Gonna Take It" and "I Wanna Rock" (the one that Spongebob covered in the Spongebob Squarepants Movie in 2005). Well, anyways, apparently they made a Christmas album in 2009. This album features all of your Christmas favorites with a hair metal twist.
9. Weezer - "Christmas with Weezer"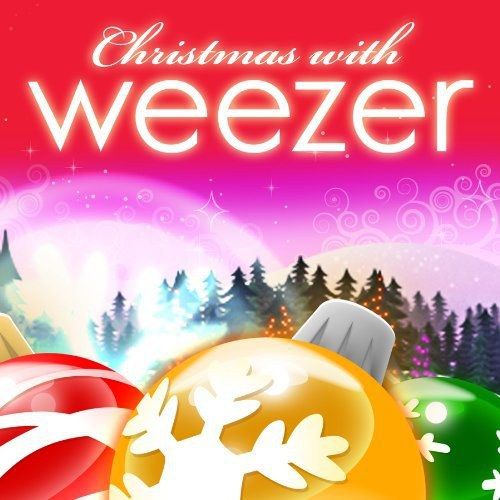 The 90s LA rock band known for their punk rock appeal has their own Christmas Album released in 2009. The album had actually been previously recorded for an ios game called "Tap Tap" which was similar to that of Rock Band and Guitar Hero but for phones. The band decided to release it as an EP containing six covers of traditional songs. Honestly, the album is cute. It's pop punk in all of its glory with a dash of Christmas. What's not to love?
10. Billy Idol - "Happy Holidays"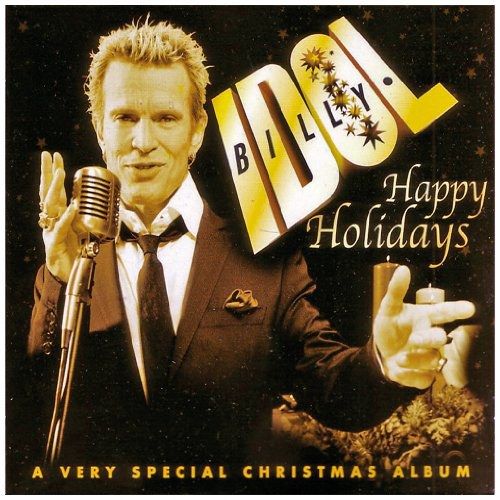 We all know Billy Idol as the classic new wave artist popularized by singles such as "White Wedding", "Rebel Yell", and "Mony Mony", but did you know he released a Christmas Album? I don't think he did either. There isn't much on the album. In fact, the Wikipedia page is pretty sparse. However, I was able to find a few YouTube music videos and it's pretty clear why this album is hard to find. It's kind of a mess. In the videos, it's pretty evident that Billy was at the end of his career and thought maybe this would be a fine idea. It wasn't.
11. Smash Mouth - "A Gift of Rock"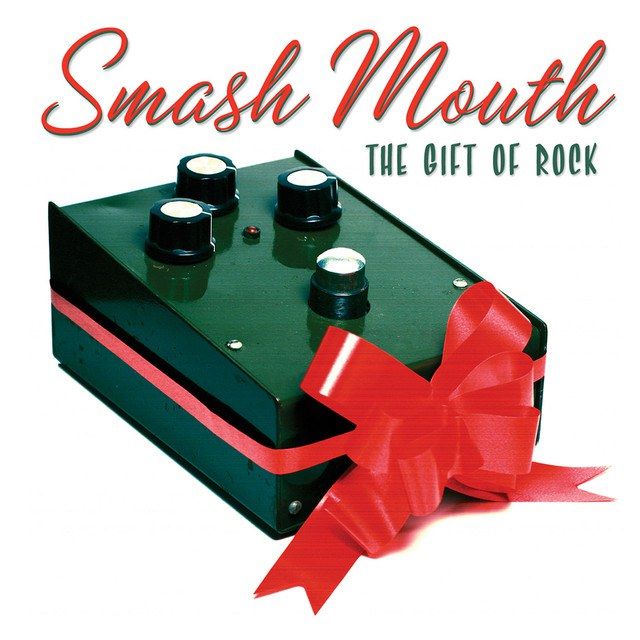 Somebody once told me a relic from the 90s decided to make an album filled with bass and holiday cheer. The group, famous for their hit, All Star which appeared in the popular movie, Shrek, decided one day in 2005 to make a Christmas album. Beyond the beauty of being a meme, it's actually a really nice album. The ten song album includes a cover of "Zat You Santa Claus" popularized by Louis Armstrong as well as several original Christmas themed songs.