Last week, I went on an adventure to The Farm, in beautiful Manchester, Tennessee, for the popular music festival called Bonnaroo. I went in with very high expectations since I had heard so many amazing things and friends who had been before loved their experience so much that when they spoke of it, they seemed borderline obsessed. I never understood their extreme enthusiasm, until now.
The first thing I discovered about Bonnaroo is that it has its own, very unique culture.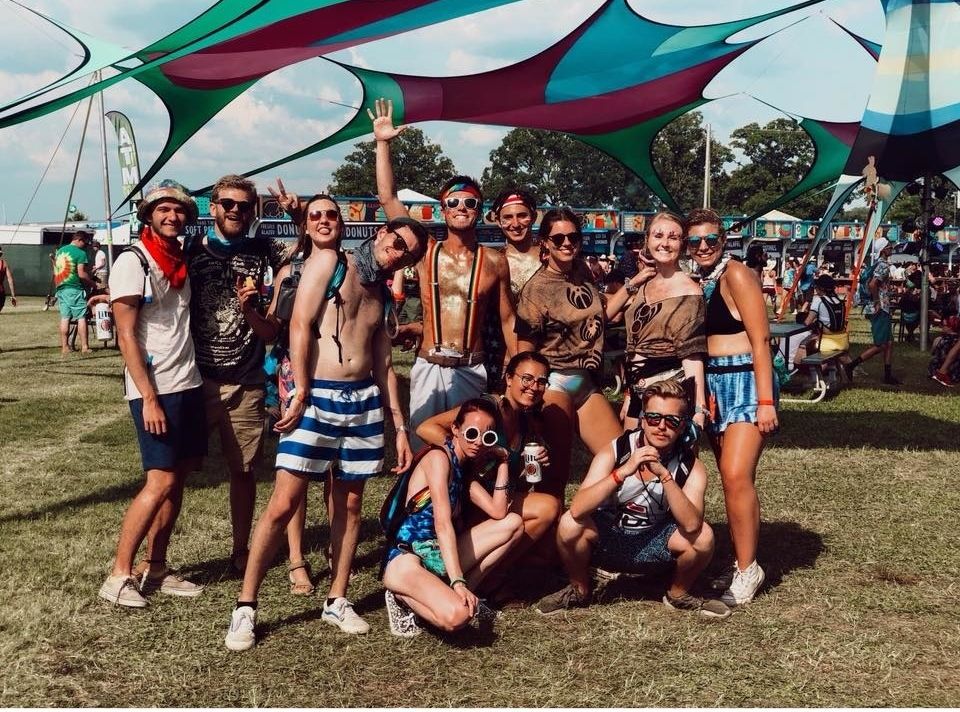 Squad Takes Bonnaroo Taylor Boes
Even while waiting in the massively long line of cars to enter the gates to The Farm, I experienced a little taste of what this culture was like. In line, people were so nice. No one was trying to cut anyone off and when we asked nicely, the people we were speaking too allowed all seven cars in our group to get into the line in front of them. This shocked me a bit because I was expecting people to be super aggressive and rude trying to get in the gates but that absolutely was not the case.
Once we reached our campsite and got everything set up and settled, I had another culture shock. Every one of our neighbors came up to our tent and introduced themselves, asking us where we were from and making small talk with us. Complete strangers were so friendly that it made me feel much more comfortable in the new environment and it gave the entire Farm a solid air of community.
The people of Bonnaroo are all beautiful and I am not exaggerating when I say this.
The girls are always dressed in beautiful, colorful outfits and pretty much every person's body is covered in glitter 24/7. Also, I have never seen so many model-like guys in my life. It was like everywhere I looked there was another gorgeous, muscular man.
In this community, another massive culture shock for me, everyone admires each other from a distance. No one will be yelling vulgar comments and there is no sexualization of the body, just simple admiration of the natural beauty of each individual.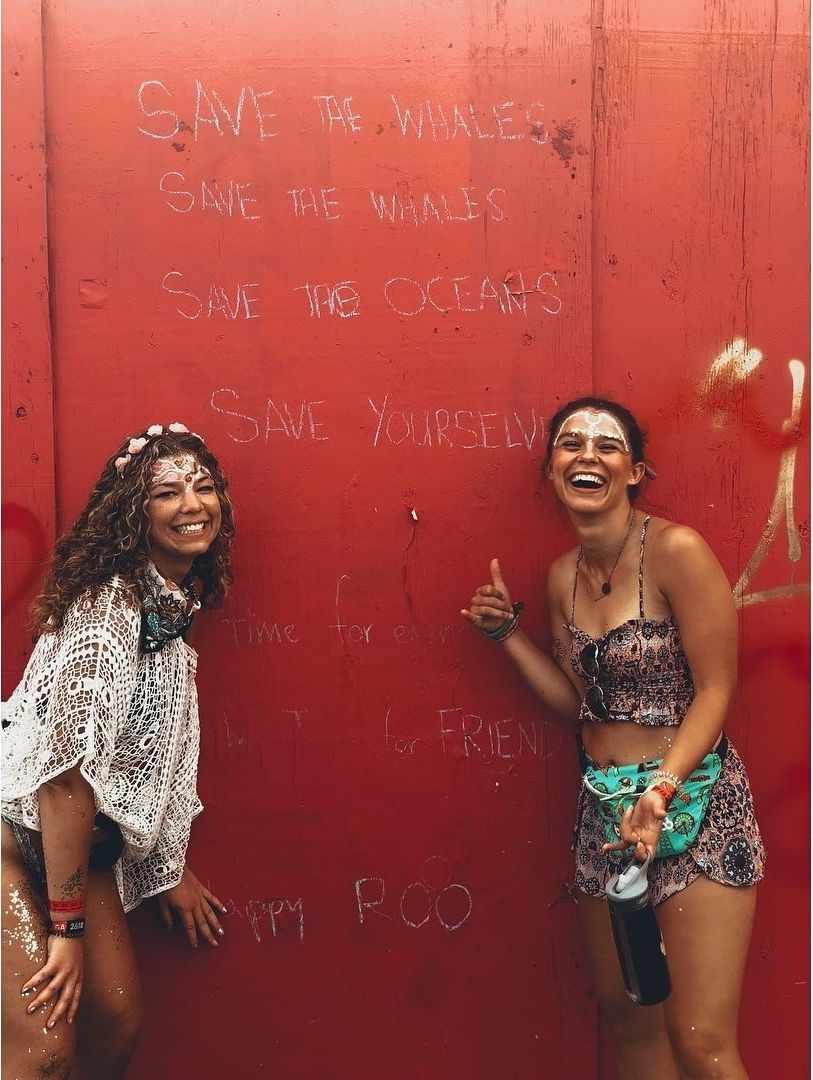 Save The WhalesTaylor Boes
Women walk around topless, men shirtless and everyone wears very little clothing because it's hot as Hell in Manchester. People of all shapes and sizes flaunt what they got, with their heads held high and any insecurities to the wayside. It was breath of fresh air to walk around in what would normally be considered revealing clothes and face not an ounce of judgment or vulgarity from others.
That being said, this community is by far the most accepting group of people I have ever had the pleasure of spending time with. People are there for the experience, the music, their friends, etc. so no one cares what your hair looks like, if you have makeup on or if you sweating like a pitcher of ice in the desert.
I was free to be completely natural and I loved it. This experience gave me a new found acceptance and confidence in my God-given features that I can carry back into my daily life.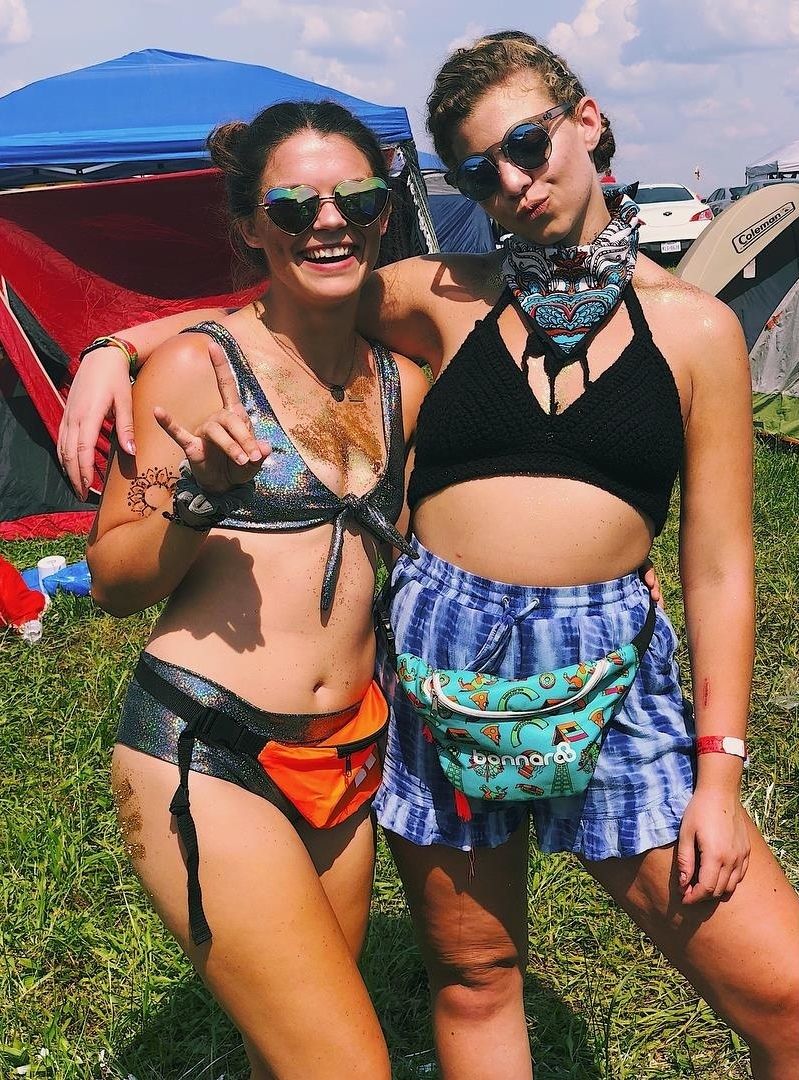 It's A Small WorldTaylor Boes
That being said, the most amazing aspect of Bonnaroovian culture is the amount of love within the community. Everyone is overwhelmingly polite, kind and friendly. I made friends with complete strangers every single day I was there, I danced freely in crowds of people where I didn't know anyone and I was totally comfortable being by myself.
It was such a liberating feeling to just let go, enjoy each moment fully and to purely be the person I've always longed to be my true self.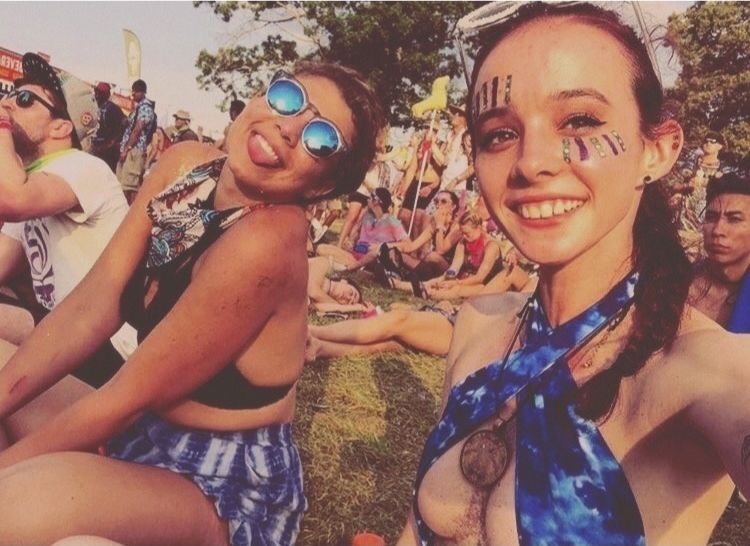 T & K All Smiles Katie Gailbreath
No one will bother you if you're walking alone, even at night. The most someone with say to you is, "Happy Roooooo!" or they may ask if you need help finding your camp if you're looking lost. Everybody helps one another and there is so much compassion floating around that my heart was completely filled to the brim all four days.
The pure joy on my face which shined through a full-on, toothy smile remained for the entirety of the festival and still, has yet to vanish.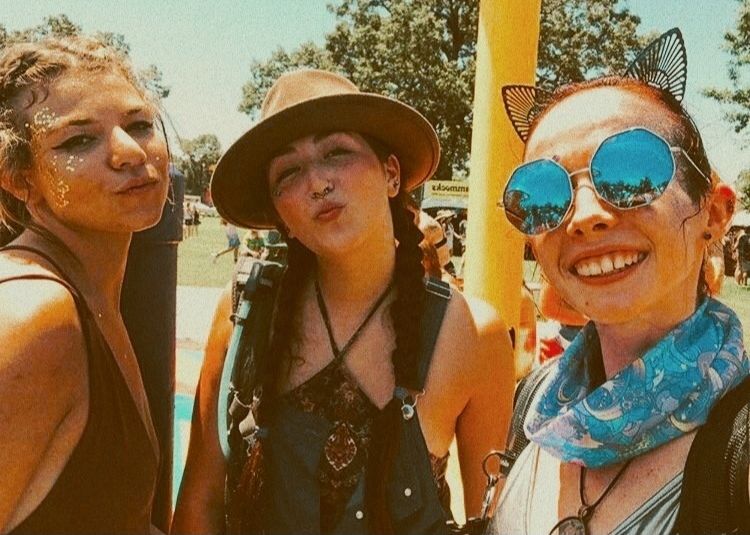 Three Musketeers Katie Gailbreath
Aside from the amazing culture at Bonnaroo, THE MUSIC!
It was unreal to be front row, within reach of some of my favorite artists, people I have listened to for months and years.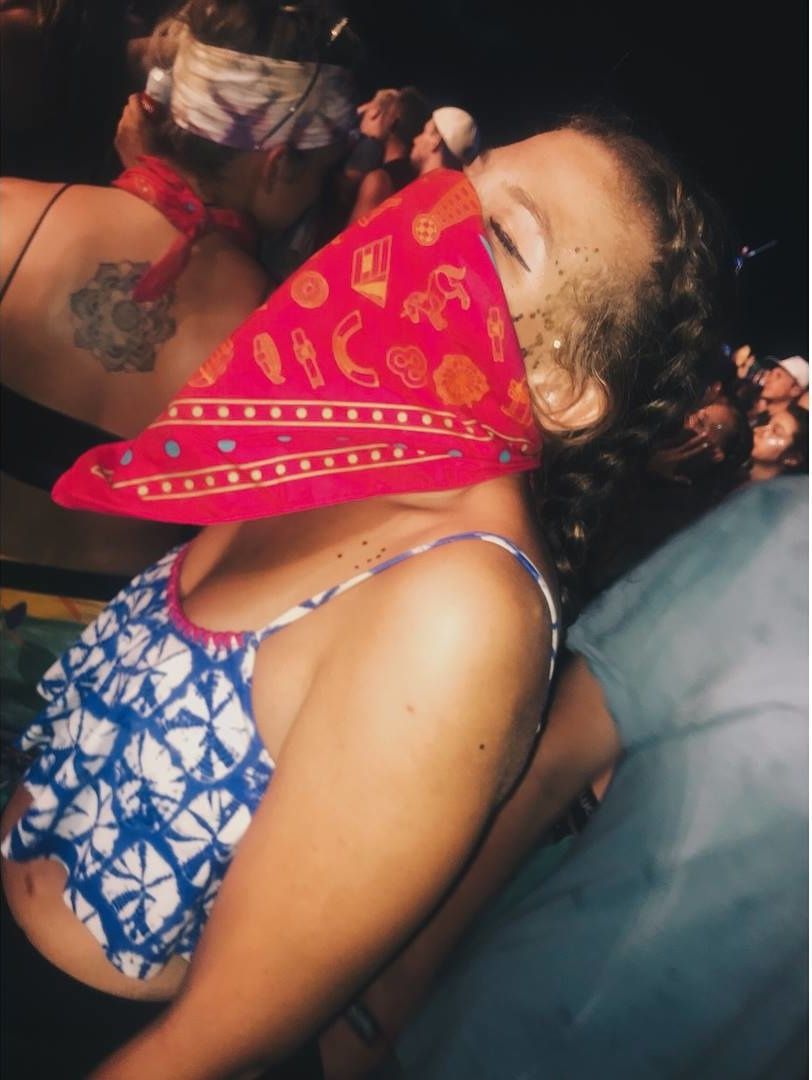 Music Moves YouTaylor Boes
One of the best things about Bonnaroo also, is that there are so many opportunities to fall in love with new artists and new genres of music. I, for example, was not expecting to love the EDM music but ended up having some of my favorite experiences at those performances and even found some new artists who will be making frequent appearances in my playlist from here on out.
I could write a book about my experience at Bonnaroo. It was truly an incredible four days filled will an abundance of love, self-discovery and talented artists making unbelievable music. I think this is something everyone should experience in their lifetime.

I went in a totally different version of myself than I came out and I have to credit this experience for giving me the opportunity to learn lessons of who I am and who I want to be.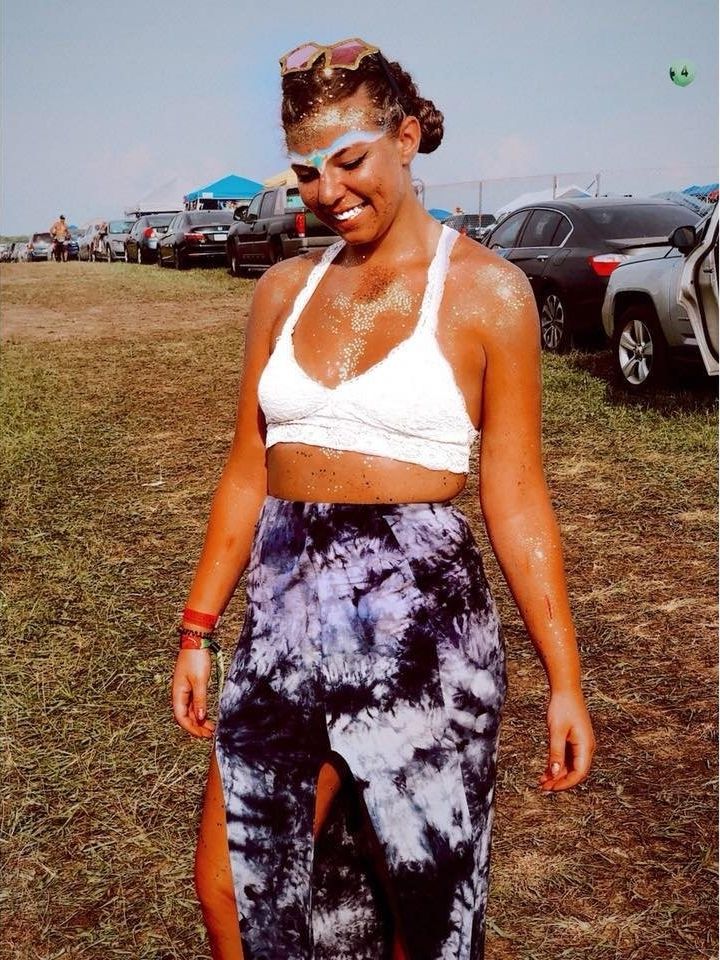 Shining From The Inside OutTaylor Boes
I am, sincerely, a better version of myself because of my time on The Farm and I feel so much closer to being the purest, most honest version of me. I advise giving yourself an opportunity to experience Bonnaroo (or any other music festival) so that you too can understand the obsession.
Happy Roo, my 2018 Bonnaroovians! Stay weird beautiful.