Seeing as how I spent half of my paycheck to buy a ticket, Panorama Festival's Friday show was something that I had been highly anticipating. I was excited to dress up, stand in a crowd, and listen to some of my favorite artists perform along with hundreds of others. However, Panorama was canceled only five hours after beginning. This list is meant to commemorate the shared experience undergone by attendees in our short time on Randall's Island.
1. You ate over priced festival food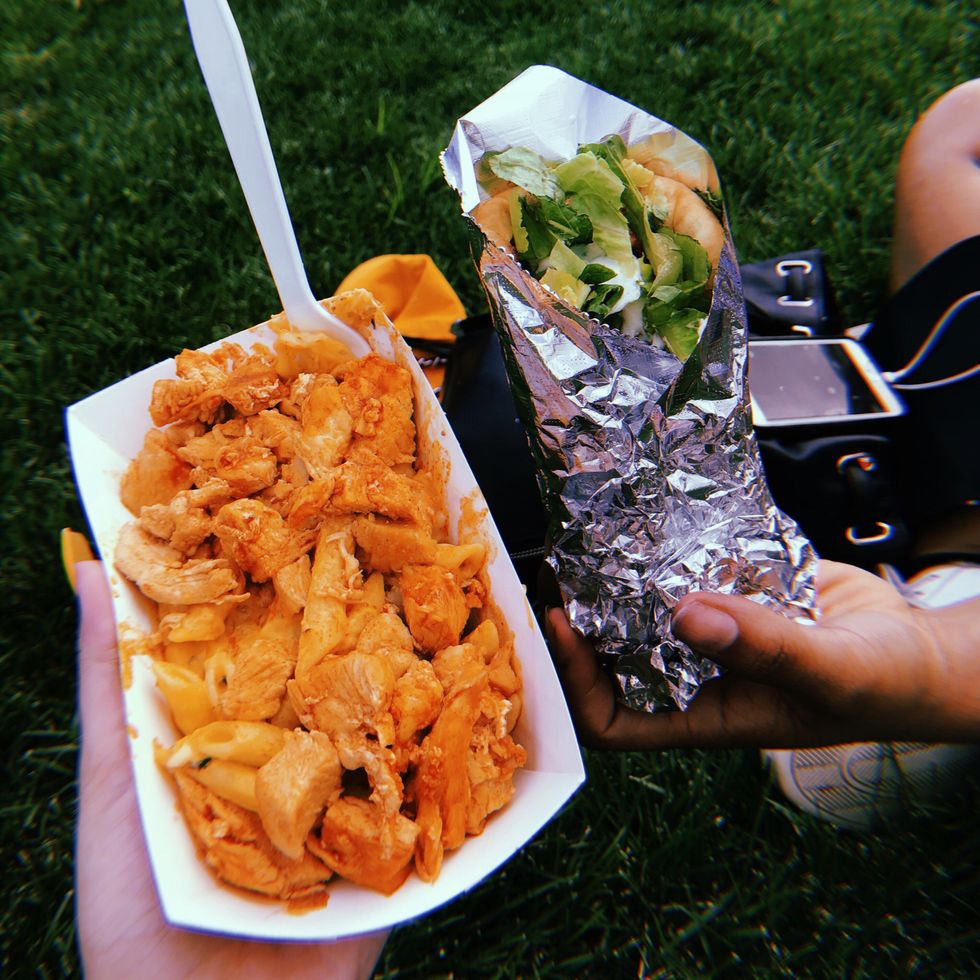 If you didn't immediately run to the concession stands after getting into Panorama, then I just cannot agree with your life choices. While I normally wouldn't pay $12 for a container of mac and cheese that's about the size of my hand, eating festival food is a right of passage. It's usually delicious and when you get to memorialize the moment with a picture, you can almost convince yourself that it was worth it.
2. The Sephora tent was irresistible to you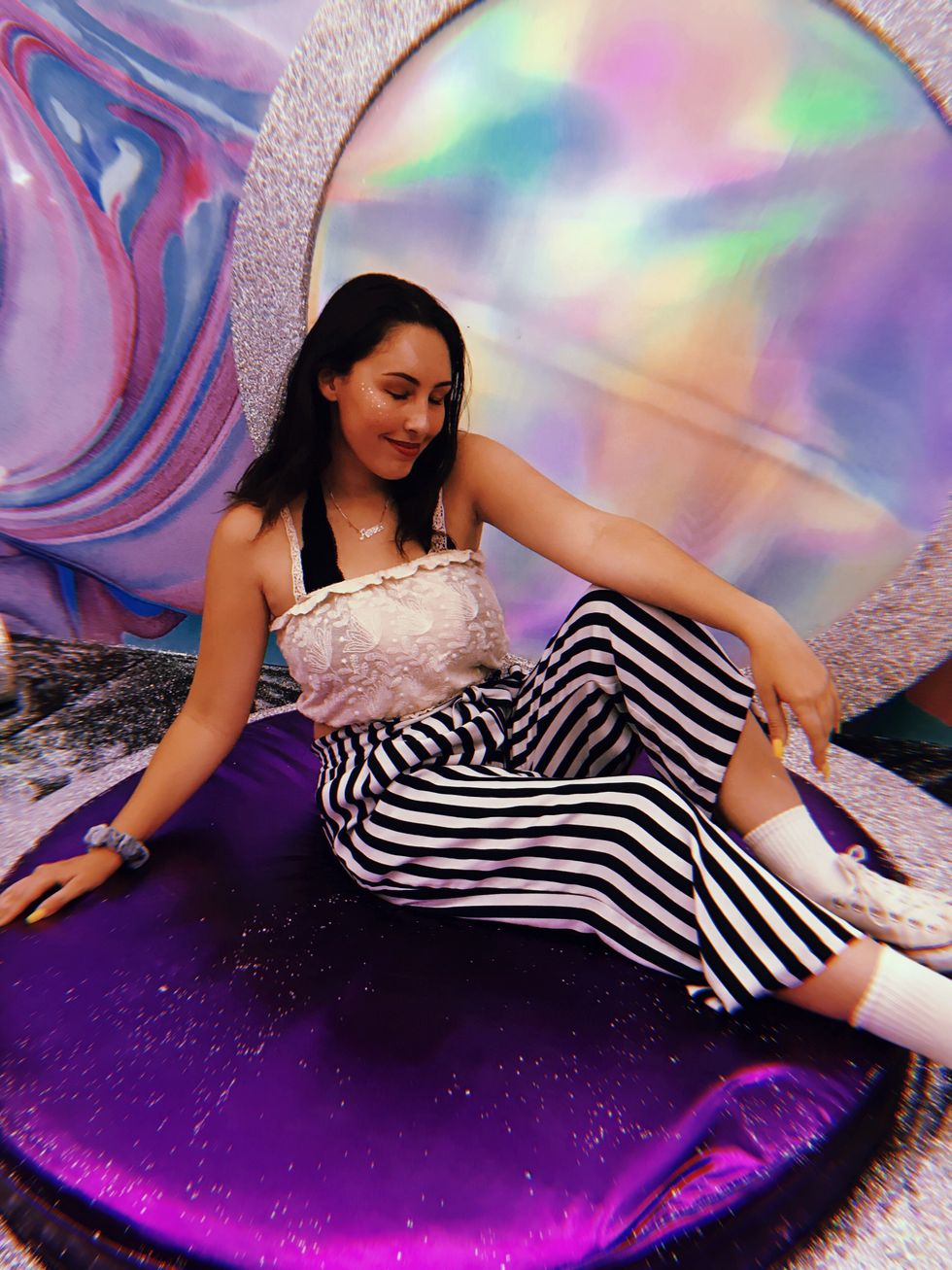 Hearing the words 'free' and 'Sephora' in a sentence together was enough to have me waiting on line to enter the glitter filled tent. Brimming with makeup, photo opportunities, and hair styling, the moment I entered the room I fell in love. While everyone may have left covered in glitter and hair spray, this tent was definitely one of the highlights of the festival.
3. You asked strangers to act as hosts of your photo shoot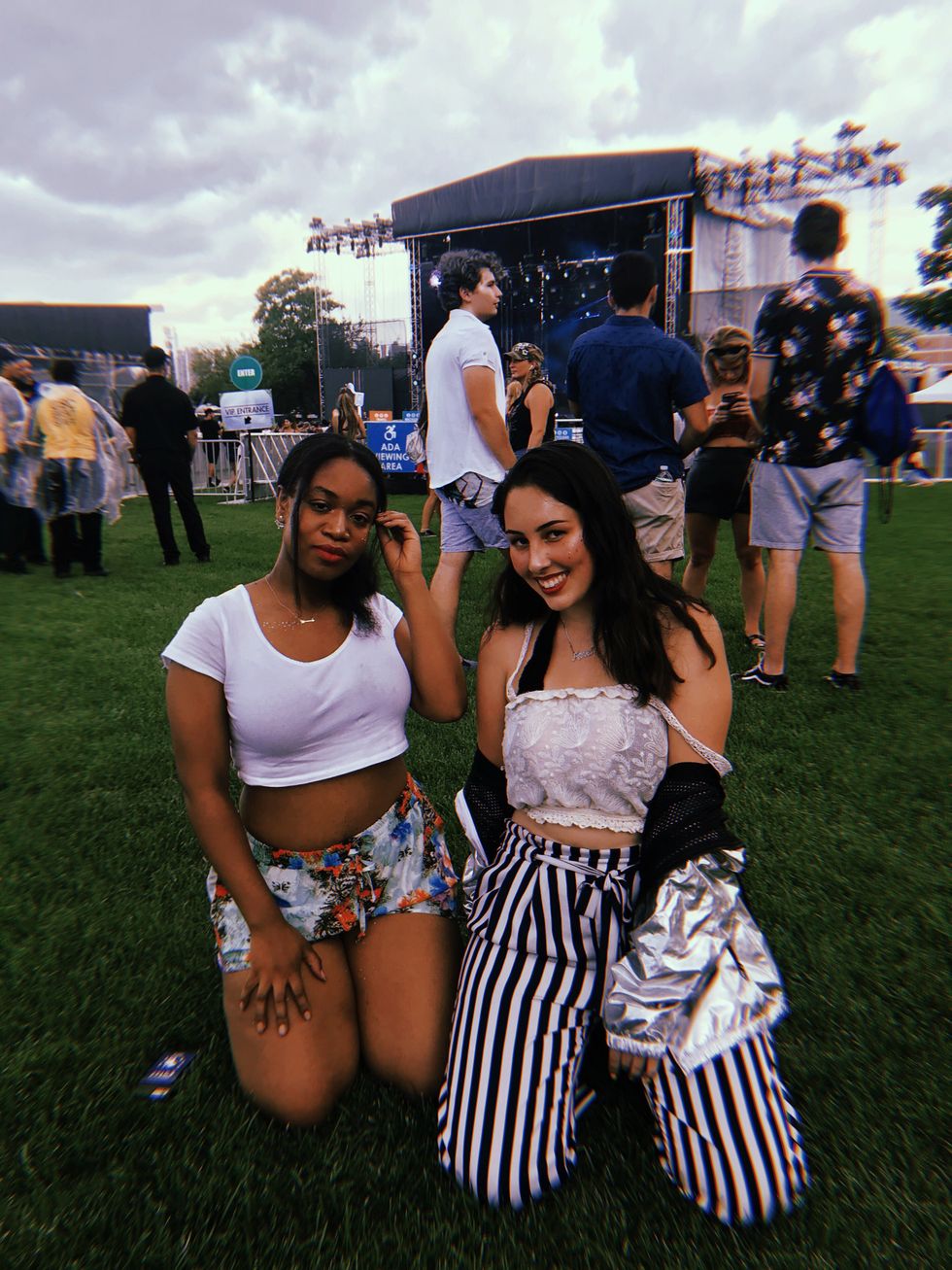 Traveling in pairs and trying to get pictures together can sometimes be a struggle. But, when you've spent the morning preparing to serve looks at Panorama, there is no room for shame. Shoutout to the girl who took this photo as she got down on the ground and took multiple pictures for us because that's the kind of energy we deserve in 2018.
4. You took photos under the weird lights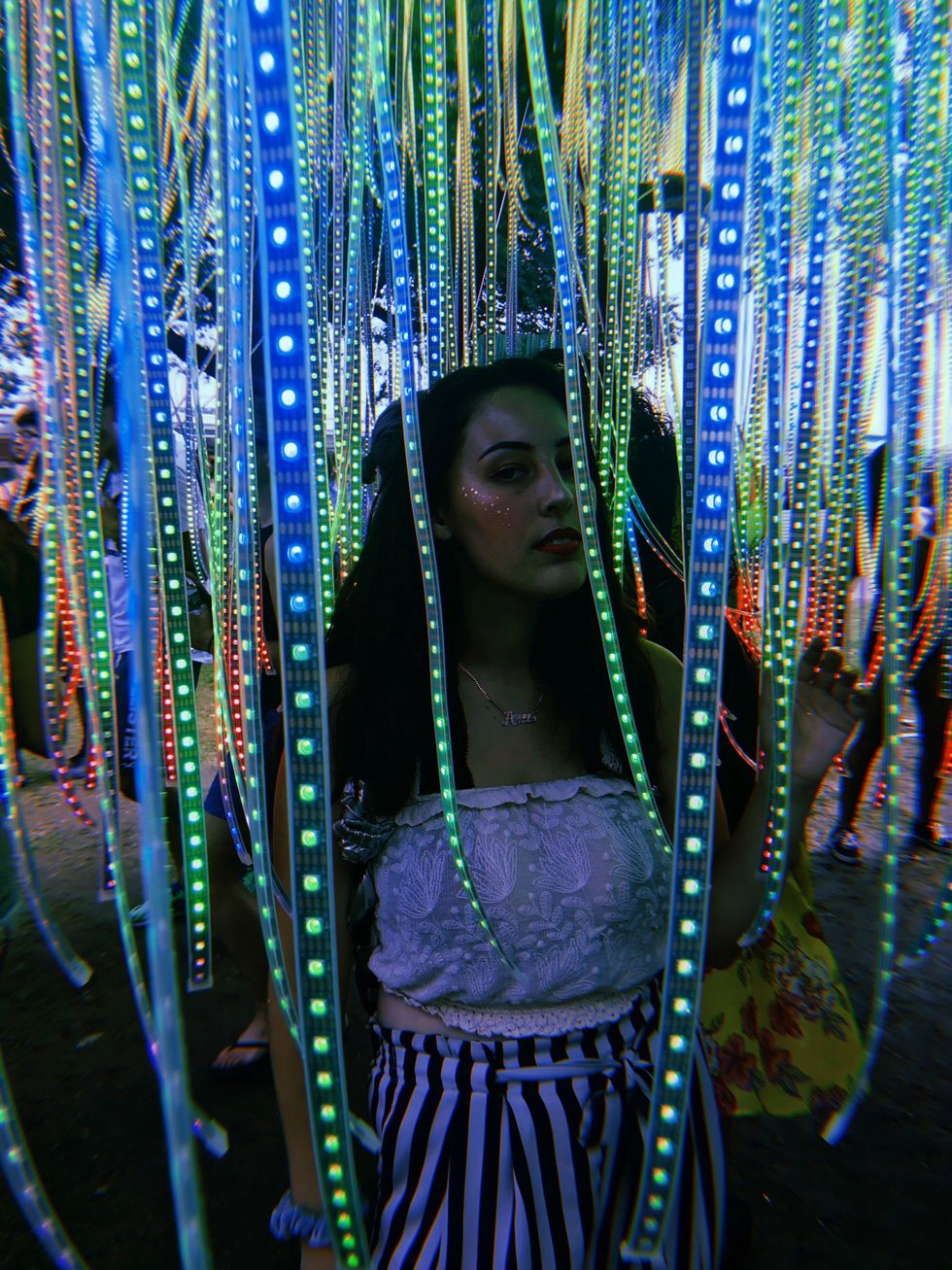 One of the first attractions when entering the festival, these lights were impossible to miss. The swaying lights ensured that you would be hit at least once by one of the vines. However, after finding the perfect angle, these odd lights made for a perfect photo opportunity.
5. You watched Daniel Caesar's set (unaware of the impending disaster)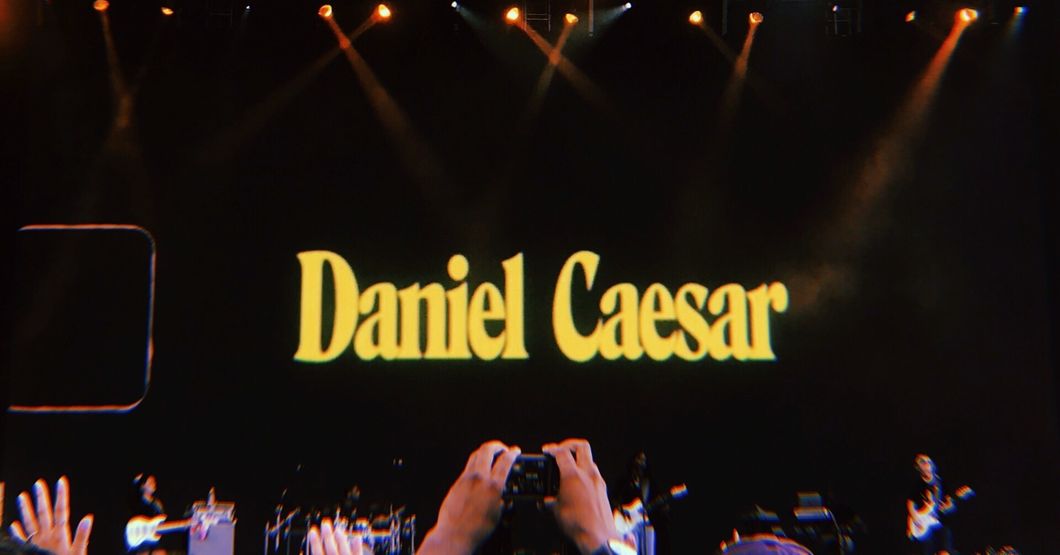 After watching a girl have a seizure and dealing with another drunk girl touch my necklace, I was more than ready for Daniel's set to begin. His performance was well worth the wait and I'm grateful that I was able to hear his music live. As his set ended, though, nothing could prepare me for the disaster that was about to take place.
6. You dealt with the subsequent rage of the festival being canceled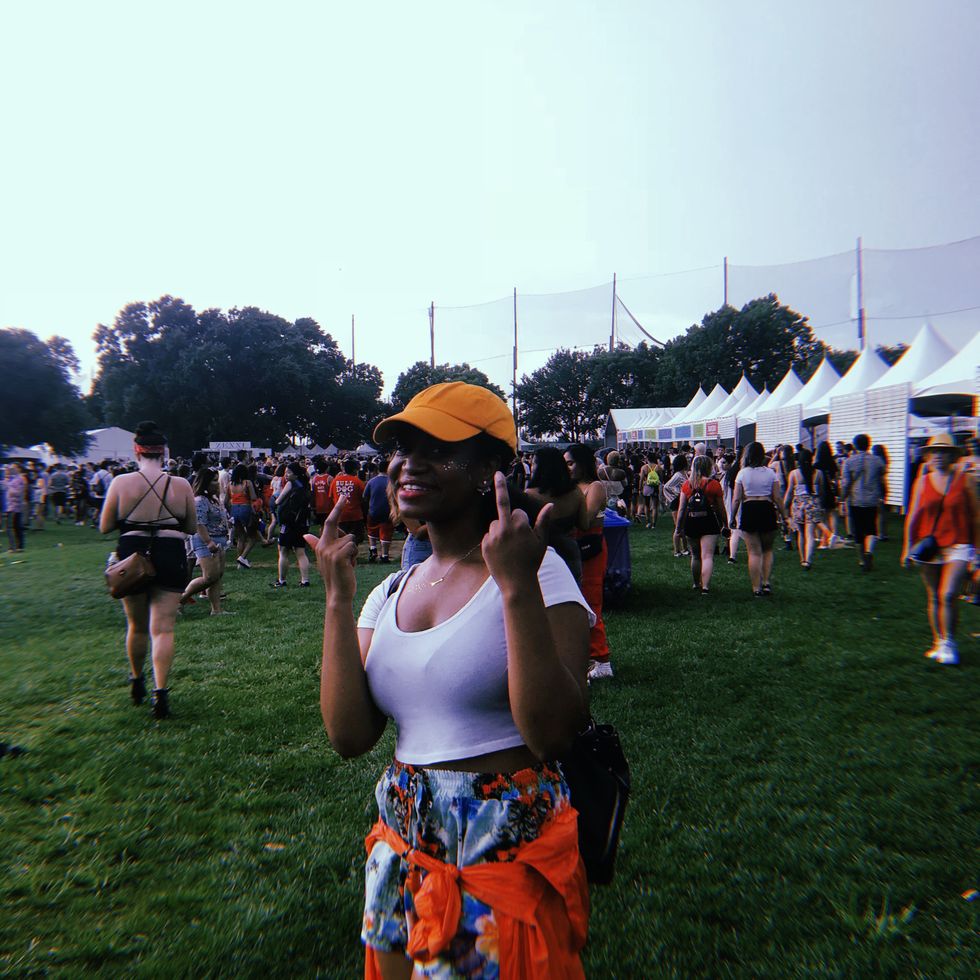 Standing near the barricade seven minutes before Dua Lipa was set to play, the announcement that Panorama was canceled for the rest of Friday night due to weather conditions did not go across well. Demands for refunds were yelled across the crowd as concertgoers viewed a lightening free sky. The abrupt decision to end the festival left everyone scrambling for ways off the island.
While those in charge of Panorama did ensure refunds, the experience is sure to leave a bitter taste in people's mouths and after a weekend of cancellations from other performers, I anticipate that attendance will drop for next Summer.
7. You still had a great time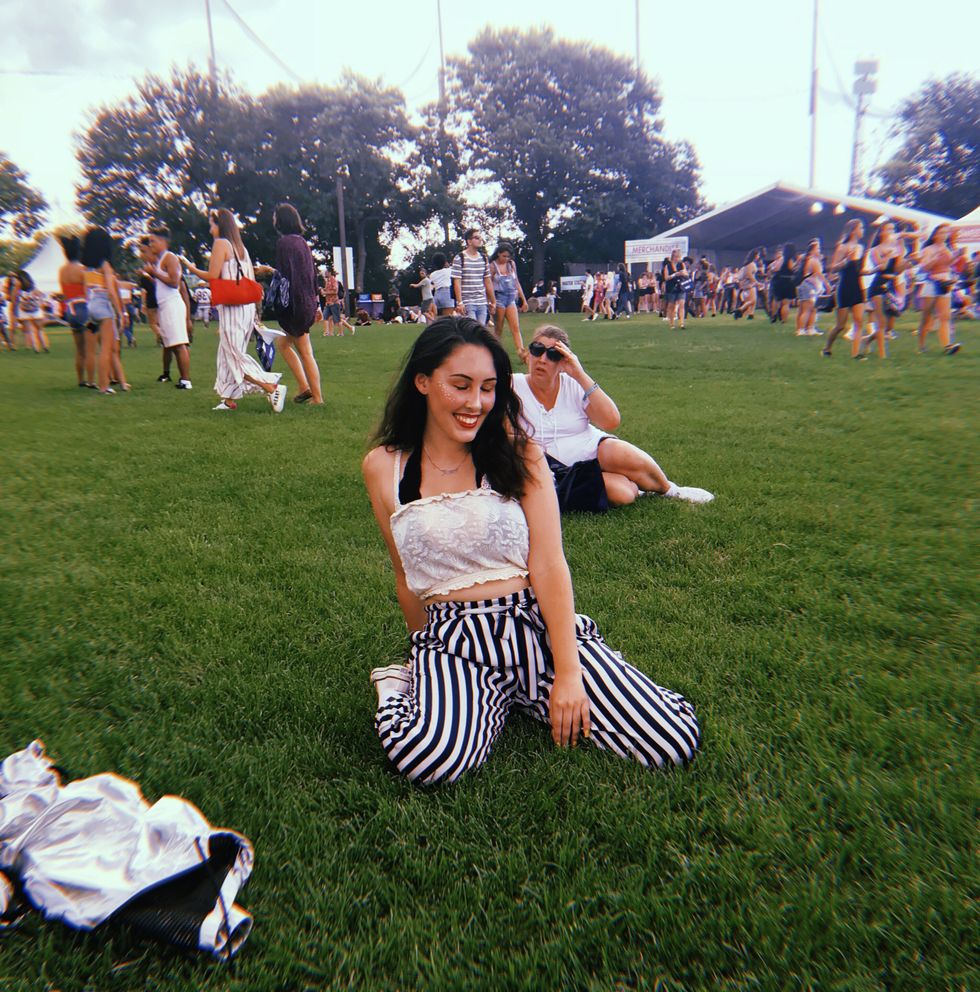 So, the festival may have ended early and you didn't get to see all of the artists you wanted to see. Despite this, the few hours at the festival before its cancellation were definitely amazing. Memories were made and I can't say I regret going. Hopefully you feel the same.