January 22, 2018. The day that Pennsylvania finally recognized that grossly partisan gerrymandering is unconstitutional.
Gerrymandering is defined as, "the dividing of a state, county, etc., into election districts so as to give one political party a majority in many districts while concentrating the voting strength of the other party into as few districts as possible."
In other words, gerrymandering allows areas to be split up, which can divide up states by class, race, gender and so forth.
PA has ordered a new map in time for the 2018 elections.
Finally, a state is realizing that dividing a state or area just to give a certain political party an advantage is unconstitutional.
It's not right to group certain people into a certain area where they will never have their voice heard. By packing, let's say, all people living in an area who make below a certain income, it makes it harder for them to be represented as a whole.
Depending on the way a place is districted, it could impact the way the people are represented. An area could be majority Democrat, but if districted and gerrymandered in certain ways then they could end up with Republican representation.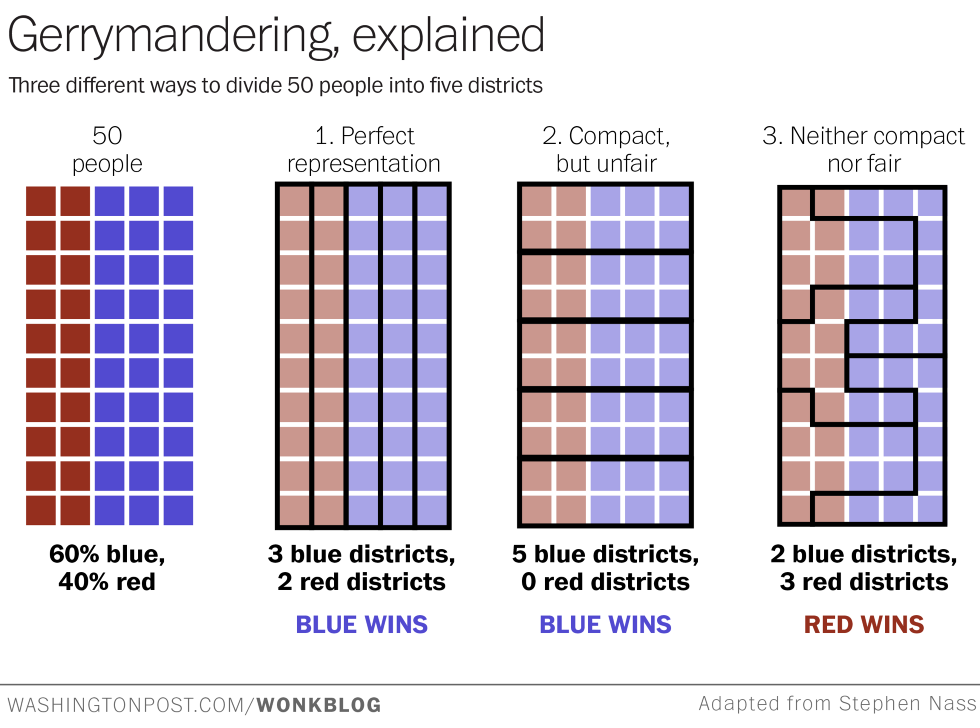 As a result, the legislators aren't fairly and accurately representing their people, they're just representing themselves.
PA is finally taking the proper steps towards accurately and fairly representing the people in their districts. It's not right to leave people virtually without representation just so that someone else can have power.
If you aren't running in an election that is fairly districted, you shouldn't be running at all.
It is unconstitutional to deny people of a fair election. Interfering by making sure you win the election before it even starts is completely wrong and violates our democracy at its very core.
Elections are supposed to be fair, but they are not fair in the slightest if we're controlling the election by drawing lines along party lines
Hats off to PA for finally calling gerrymandering for what it is: unconstitutional.
Cover Image Credit:
123rf