I thought I was excited to come here, but there was no way to prepare for the level of excitement seen in my dad. Here are a few instances in which my dad proved that he has arguably more school spirit than anyone else on campus.
1. Syracuse Welcome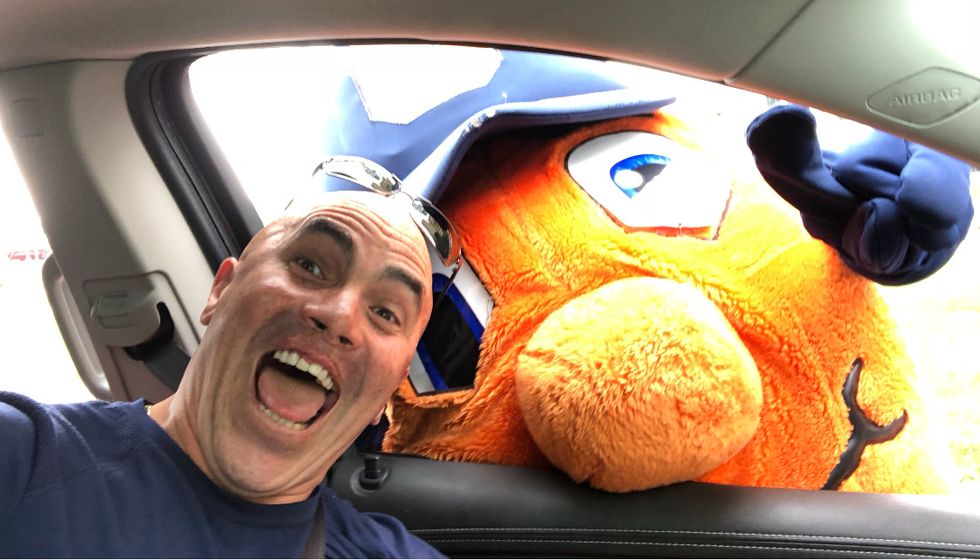 It was move-in day here at Syracuse University, and we were on the long line of cars at BBB. All of a sudden, my dad notices Otto running around and greeting people. He then lowered the window, flagged Otto, and took this picture. I also got out of the car and took a picture with the lively citrus fruit.
2. The Bookstore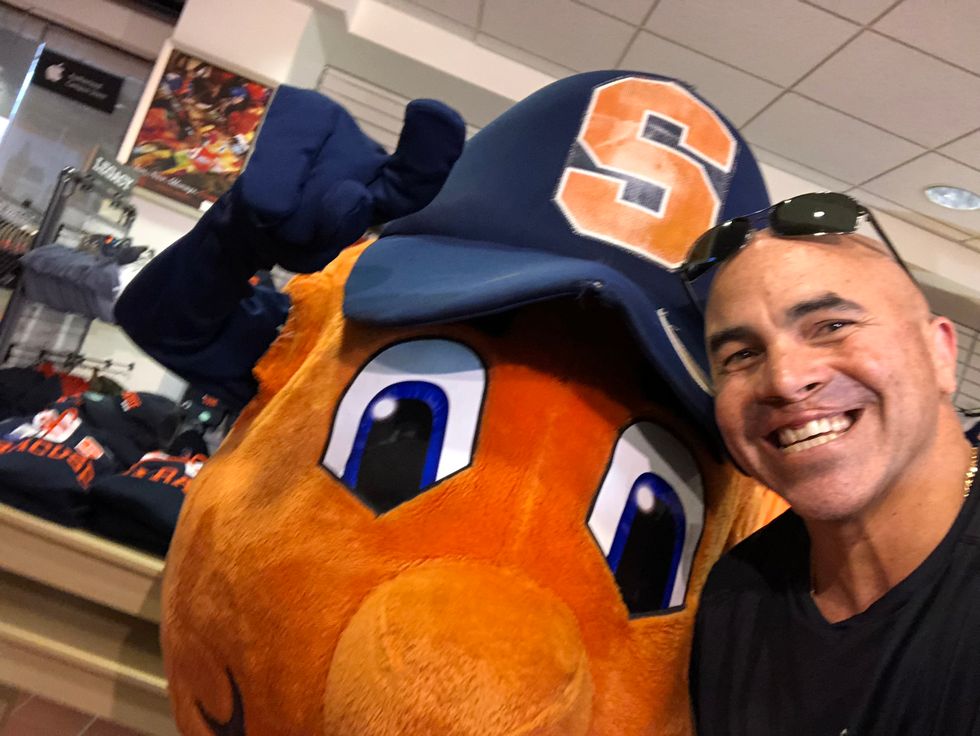 Fast-forward to the next day. After walking around campus with my family, we decided to stop at the bookstore. Next thing we knew, in walked my Dad's newfound best friend. He stopped Otto to say hi, and the orange recognized him! Otto began to point at my dad and pretend to steer, as his way of saying he remembered my dad from the car. The pair then snapped this awesome picture, and Otto stayed to take pictures with my mom and I as well.
3. Convocation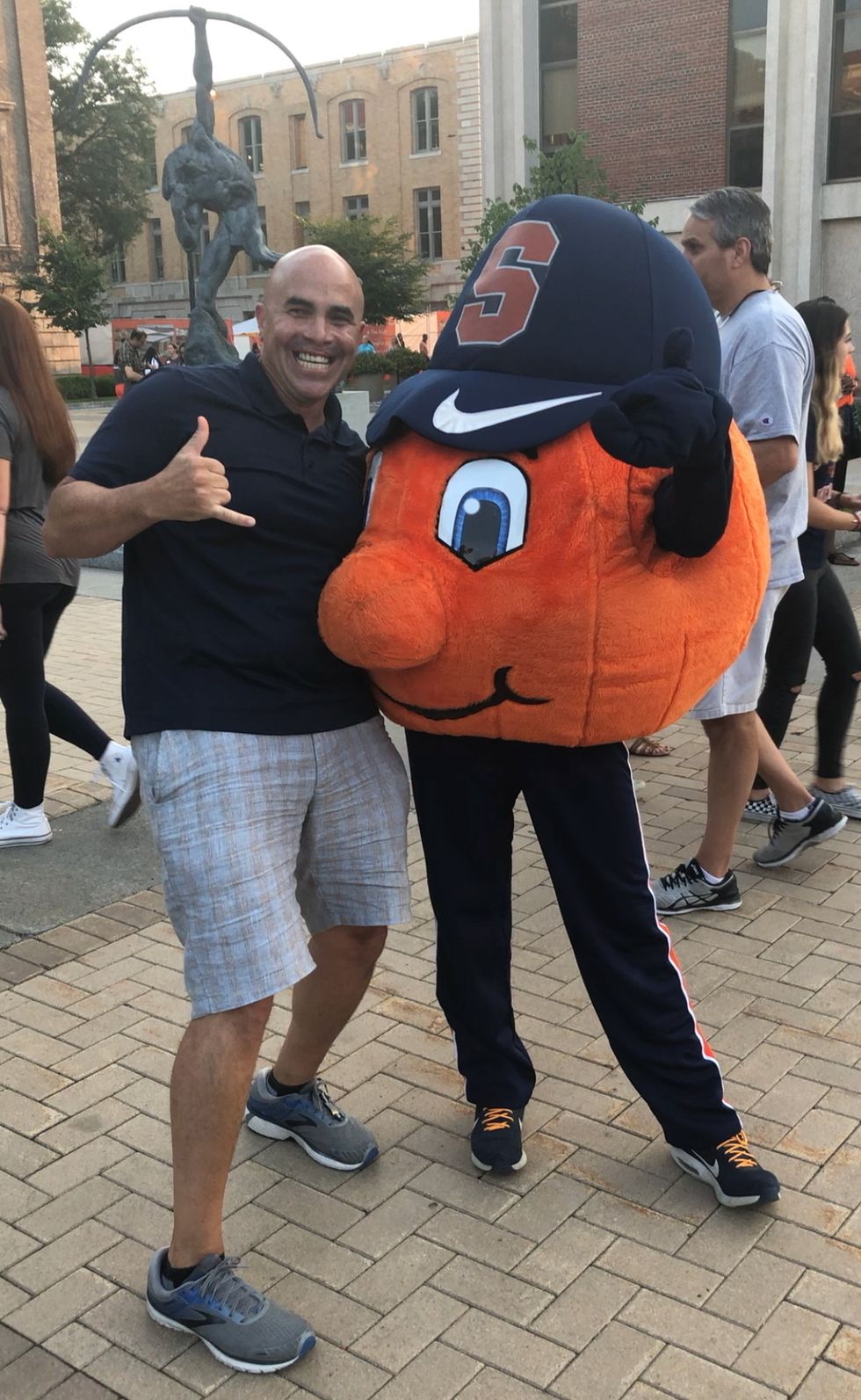 The next day, Otto recognized my dad yet again! After tying my ribbon to a tree on the quad (as per tradition), we noticed Otto running around and greeting students and their families. Upon seeing my dad, Otto started to drive his imaginary steering wheel, and then began drawing hearts in the air! He then stopped for yet more pictures with my dad.
4. Orange Blast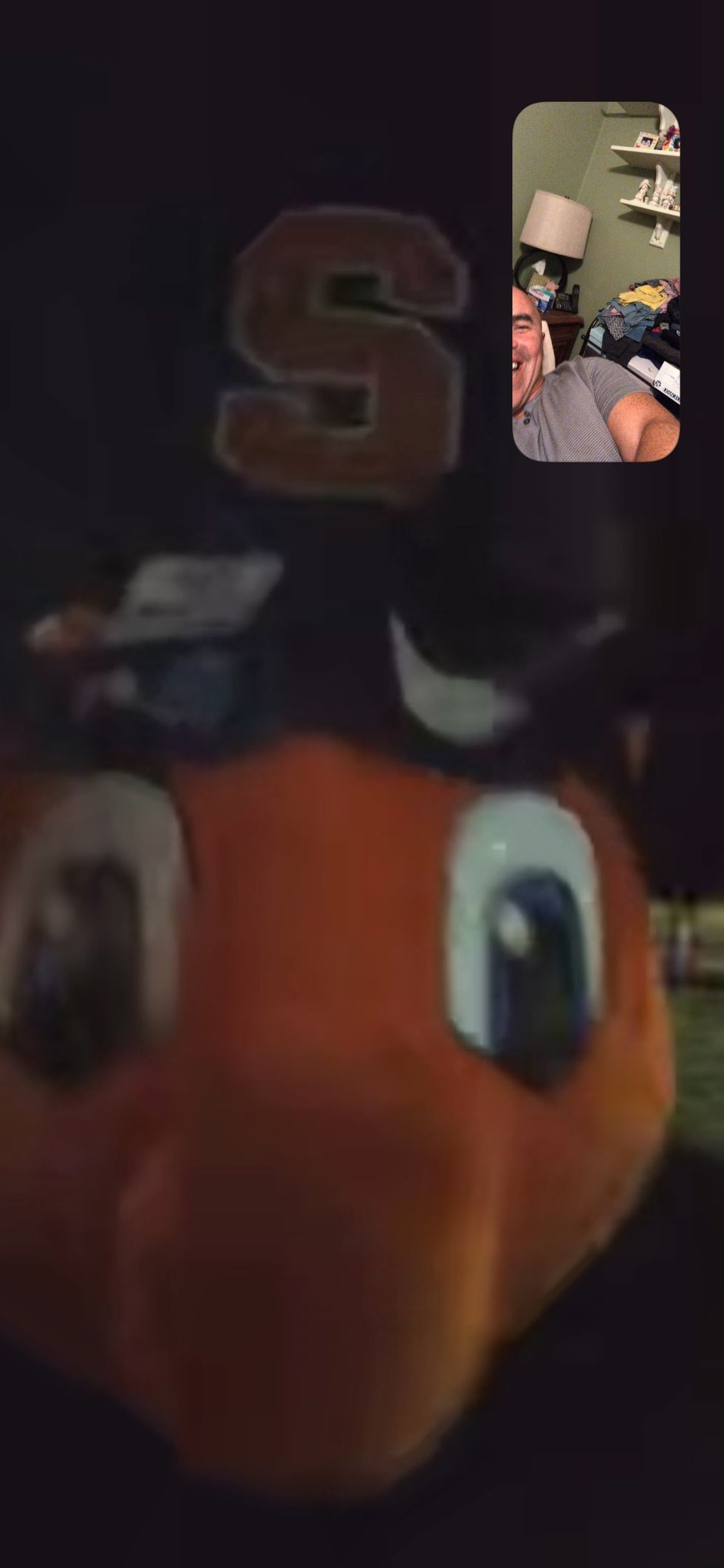 I said goodbye to my parents the next day. That night, there were a bunch of cool activities lined up on the quad. I was with my roommate and some other friends when I noticed Otto walking by. I quickly FaceTimed my dad, who was quite4 surprised and overjoyed to see Otto yet again!
Otto took one look at my phone screen, started jumping up and down, and proceeded to steer his imaginary steering wheel. My dad took this screenshot and sent it to me later, saying "got a FaceTime pic with my Otto! Love it!"
5. Schine Student Center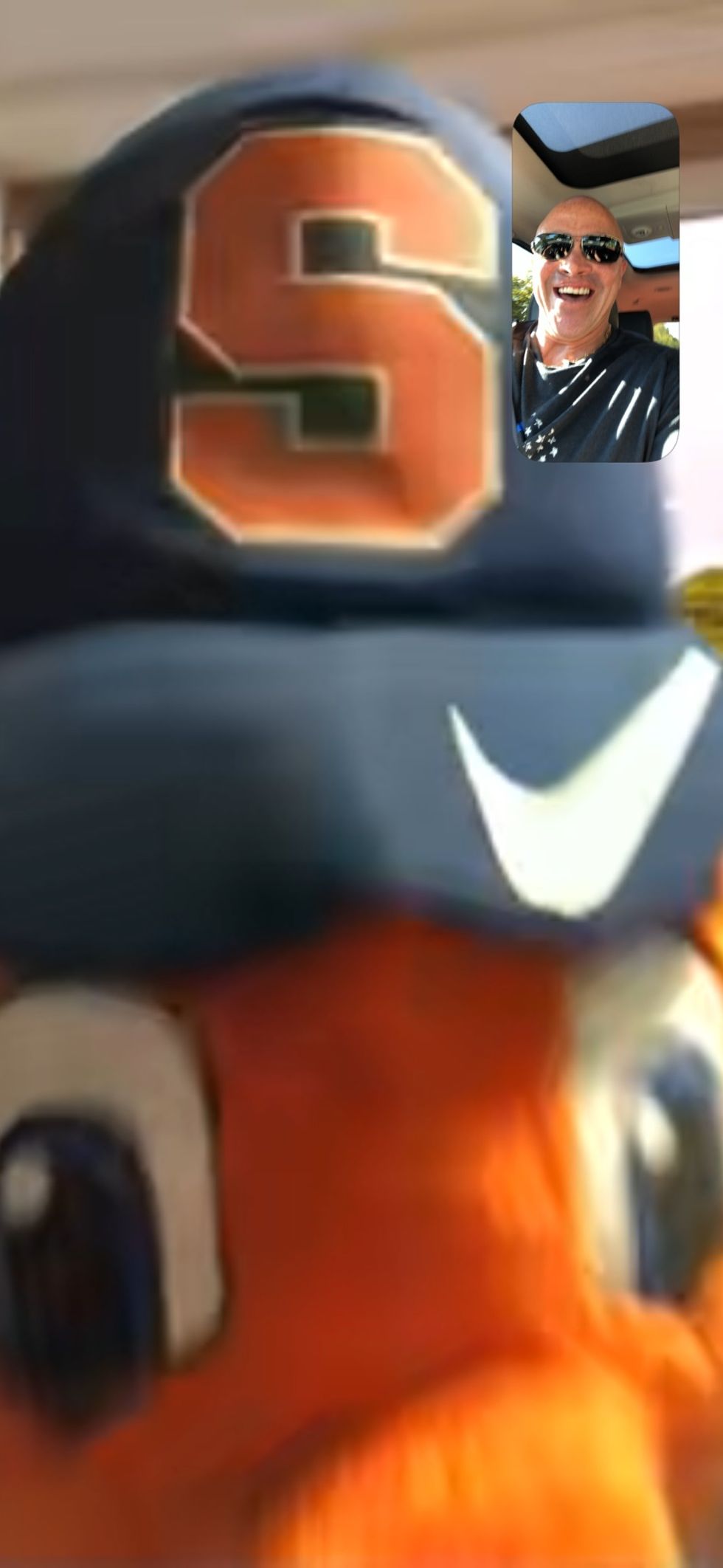 I didn't have enough time between classes to go back to my dorm, so I walked over to Schine to grab a coffee and read. While sitting in the dining area with my book, I noticed Otto walking around and surprising students. I reached for my phone and FaceTimed my dad, and brought the phone to Otto, who then started spinning around, fake-steering, and drawing hearts in the air.
I seriously couldn't believe that despite all of the faces Otto has undoubtedly seen over the past two weeks I'd been on campus, he still remembered my dad!
I challenge you to find someone who loves Otto the Orange as much as my dad does.
Okay seriously... my dad is one of the most supportive people I know, and I'm so grateful for him. I'm so glad that he loves this school as much as I do, and that my family is so excited for me. This is going to be one hell of a year.