December is a time to spread holiday cheer. Finals are over and Christmas is drawing near. It's about that time where there's no more school papers, things are starting to slow down, and it seems as though everyone has more free time than ever. But what's the point of having free time when there is nothing to do? In Orlando, the holiday season brings countless opportunities to soak in all of the Christmas cheer. Luckily, I mapped it all out for my fellow Orlando residents. Get out your calendars and grab your sweaters because here is the ultimate bucket list for the rest of December.
1. "Light Up UCF" at the University of Central Florida

Ice Skating in Florida? Who would have guessed! The University of Central Florida has everything you need to get ready for Christmas. Light Up UCF has fun for all ages. Besides a public ice skating rink and a light show, visitors enjoy the Holiday Film Festival where anyone can watch movies for free. Attractions include a Ferris Wheel, a performance stage and photos with Santa. There's even a Holiday Market where you have the opportunity to support local businesses by purchasing gifts for the Holidays.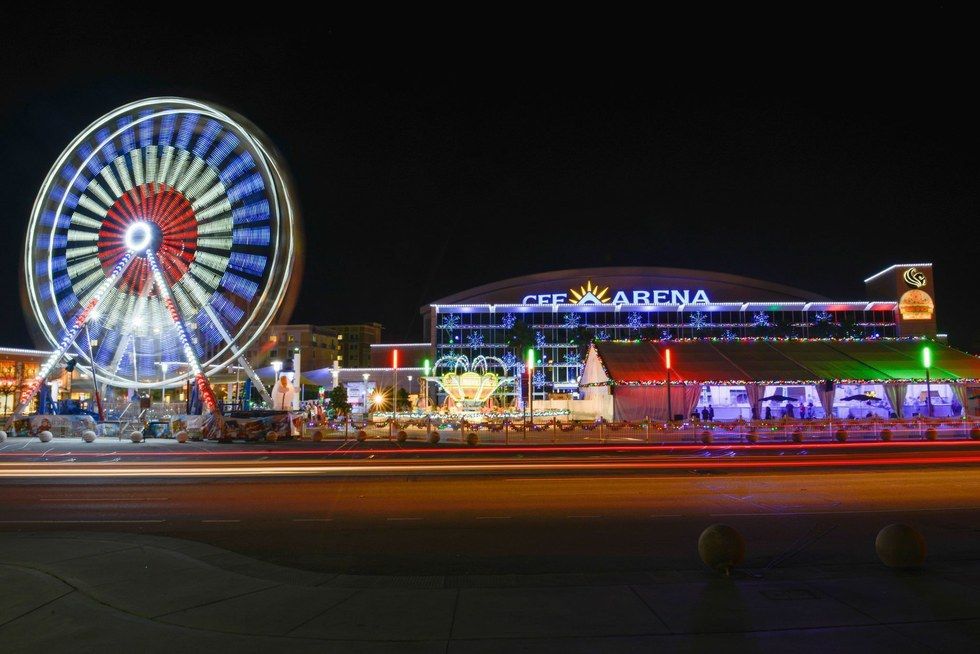 2. "Holidays Around The World" at Epcot
Get a glimpse at how 11 different nations celebrate the Holiday season during the entire month of December. With performers celebrating the sounds of various countries and food and beverages from all over, celebrating at Epcot is like no other! Purchase tickets to the annual Candlelight Processional and witness a 50-piece orchestra, a choir, and a celebrity narrator tell the biblical story of Christmas.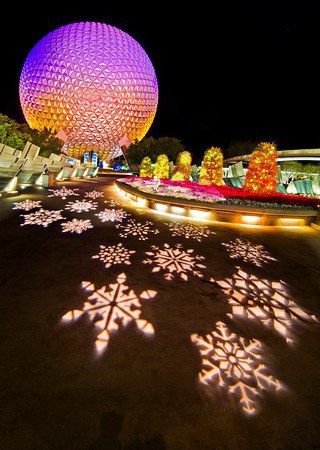 3. "Christmas At Gaylord Palms"
Bring the entire family to witness more than 2 million Christmas lights and acres of decorations. At Gaylord Palms, there is fun for everyone. Come see "Ice!" at Gaylord Palms where you can see two million pounds of hand-carved ice sculptures tell the story of how Charlie Brown rediscovers the meaning of Christmas. But bundle up! The attraction is kept at 9 degrees! The chill continues at the Alpine Rush Snow Tubing where you can slide down a tubing hill in real snow! Other attractions for the holidays include a Christmas light show, a Cirque Dreams show, and story time with Mrs. Claus.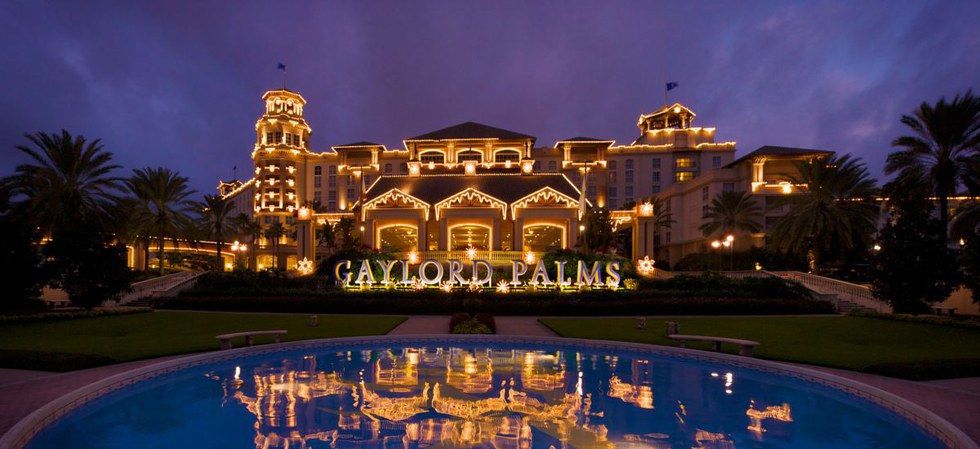 4. "Mickey's Very Merry Christmas Party" at the Magic Kingdom
Marvel at the lights and decorations as the Magic Kingdom becomes a winter wonderland! Watch a parade, meet characters, watch a Frozen performance, eat yummy sweets!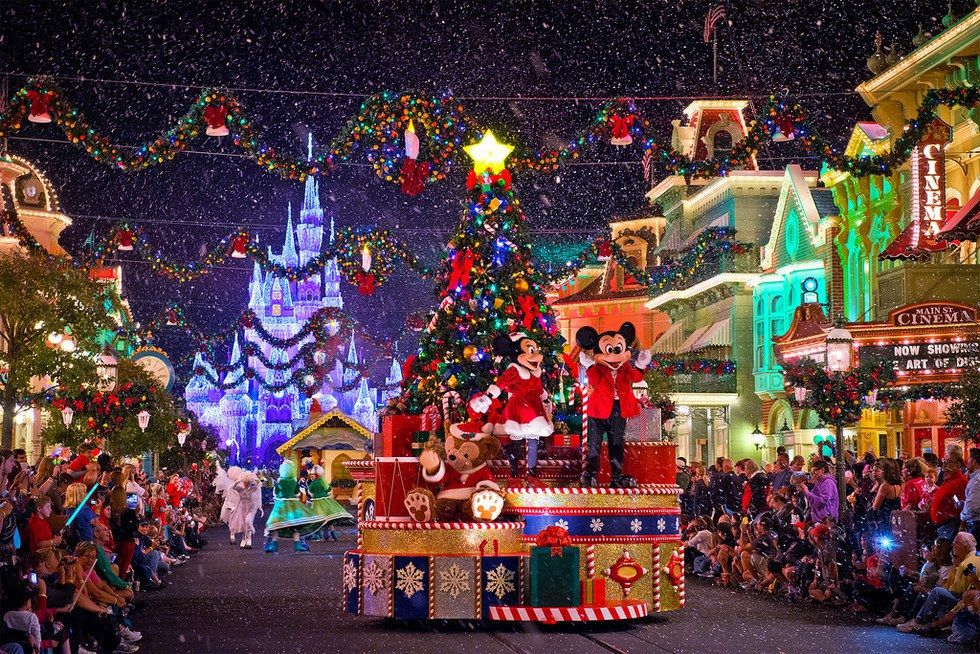 5. "Winter In The Park" on Park Avenue

Experience reasonably priced ice skating for all ages on Park Avenue in Winter park during "Winter In The Park" all through the month of December. Besides "Winter In The Park," there are various other events held on Park Avenue. On Saturday, December 22nd, The Charles Hosmer Morse Museum of American Art will have a free Holiday Weekend Open House from 9:30 a.m. to 4 p.m. then again on Sunday, December 23rd from 1 p.m. to 4 p.m.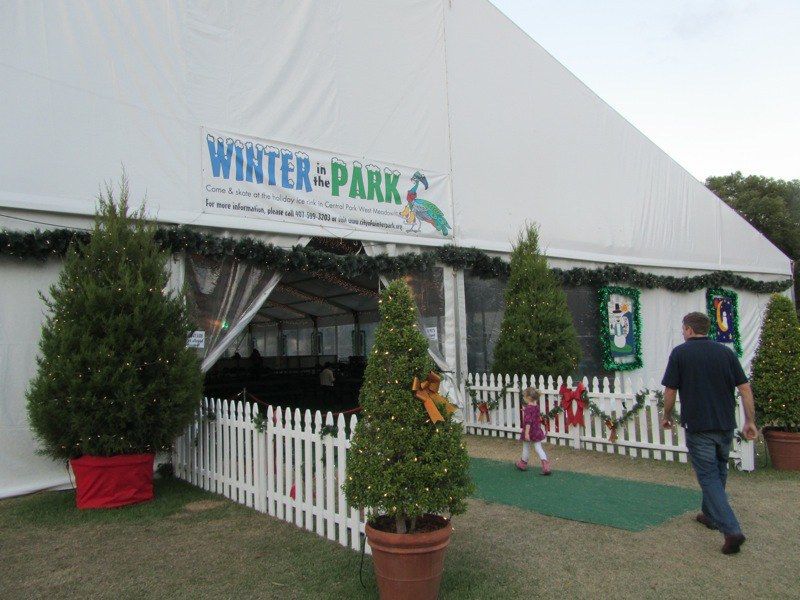 6. "Grinchmas" at Universal's Islands of Adventures
Visit Universal's Islands of Adventures where you can meet the Grinch, see a live retelling of Dr. Seuss's story of the Grinch, and witness all of the year round attractions at the park.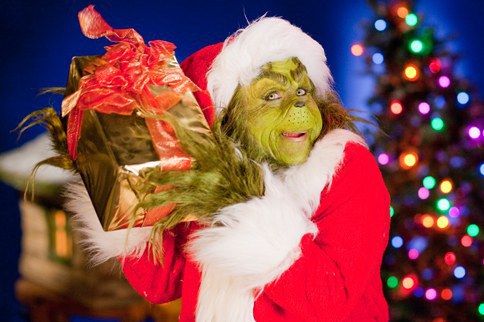 7. Sak Comedy Lab's "Invasion: Christmas Carol"
Visit Sak Comedy Lab in downtown Orlando to witness a traditional Christmas story with a twist. Each night, the cast will perform a scripted version of the Christmas Story, but an improvised character that is chosen by the audience "invades" the show. As the improvised character alters each scene, the cast must adapt their lines to make sense of the invader.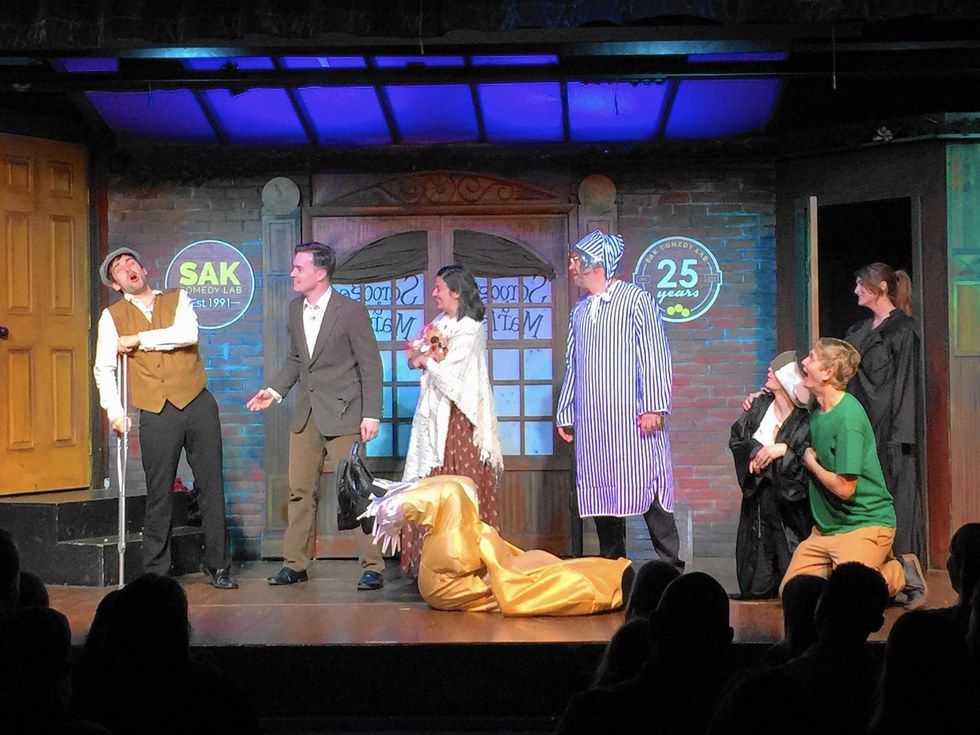 8. "Holiday Movies In The Park" at Lake Eola
On December 23th at 7 p.m., "A Christmas Story" will be playing at the Walt Disney Amphitheater. Grab a blanket and enjoy this free showing!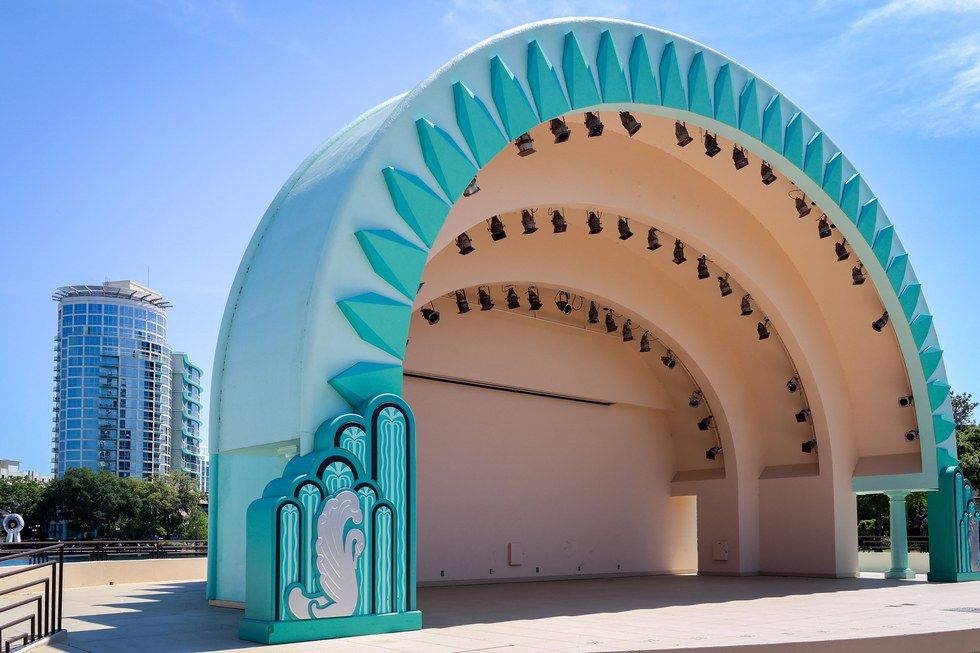 9. "Holiday Movie Nights" at Cranes Roost Park

Florida Hospital Altamonte will be putting on "The Christmas Story" on the Plaza lawn. Food and beverages can also be purchased!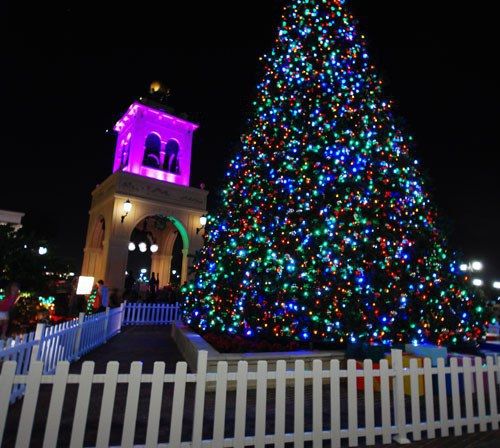 10. "Now Snowing" in Celebration
Come to Celebration to witness "Now Snowing." Every night through December 31st there is snowfall and an event planned. There is an ice rink, horse drawn carriage rides, carolers, and even photos with Santa!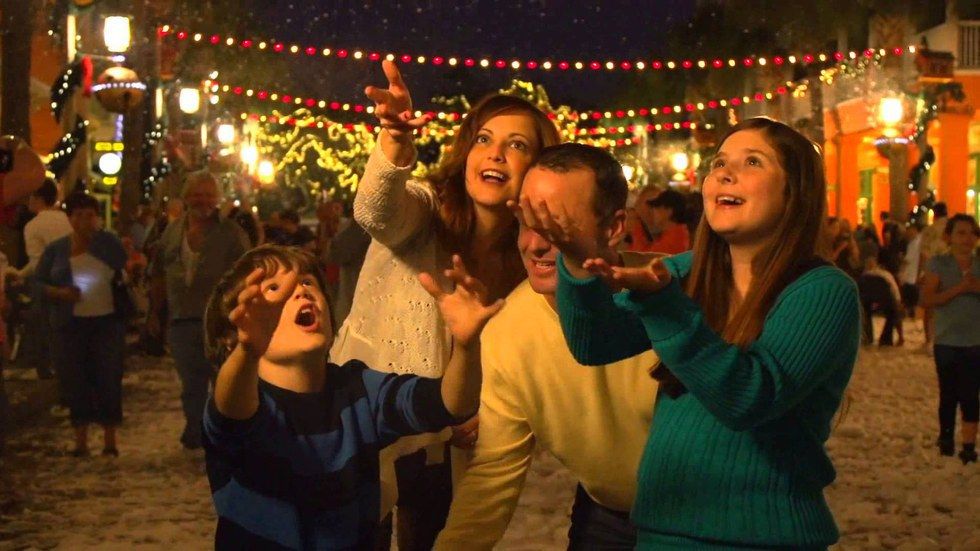 11. SeaWorld's Christmas Celebration
Meet Rudolph the Red-Nosed Reindeer and friends, shop, watch an ice skating show, see Shamu and more at SeaWorld.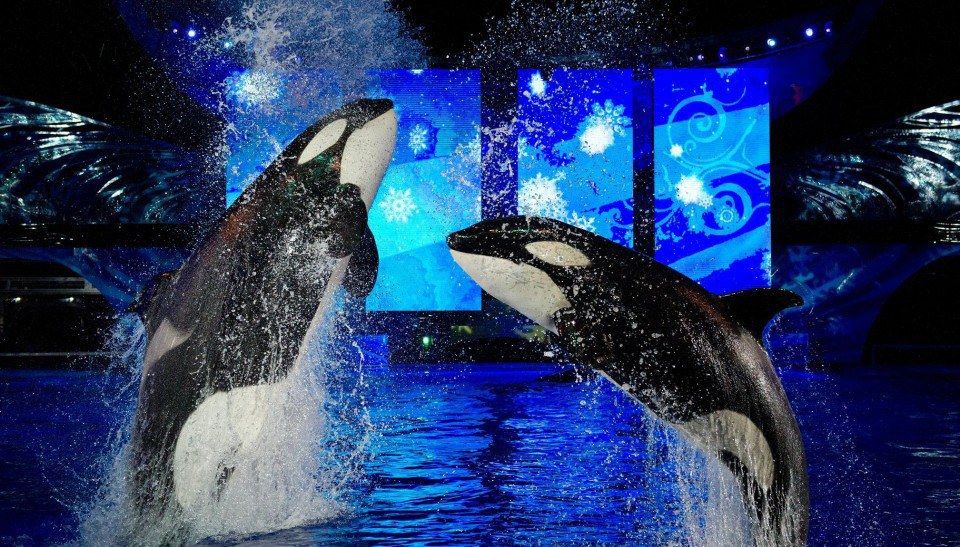 12. "Singing Christmas Trees" at First Baptist Orlando
Get a glimpse at one of Central Florida's Christmas traditions. Two Christmas trees that are 40-feet tall each, carry an entire choir! The show is packed with an orchestra, singing, dancing, and lights!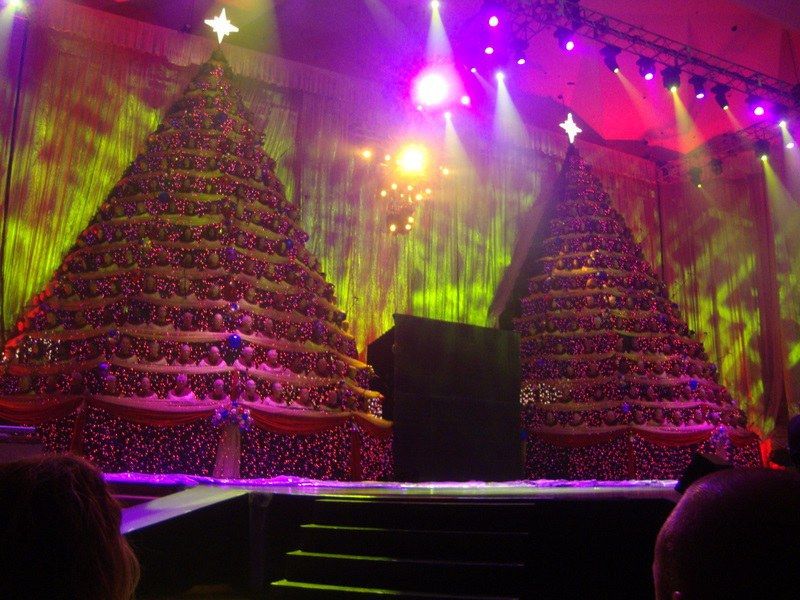 13. "Macy's Holiday Parade" at Universal Studios
After the Thanksgiving Day Parade, many floats and balloons are sent to Orlando Florida. These floats along with marching bands and Santa, come together to create a parade that most would think they would only see on TV.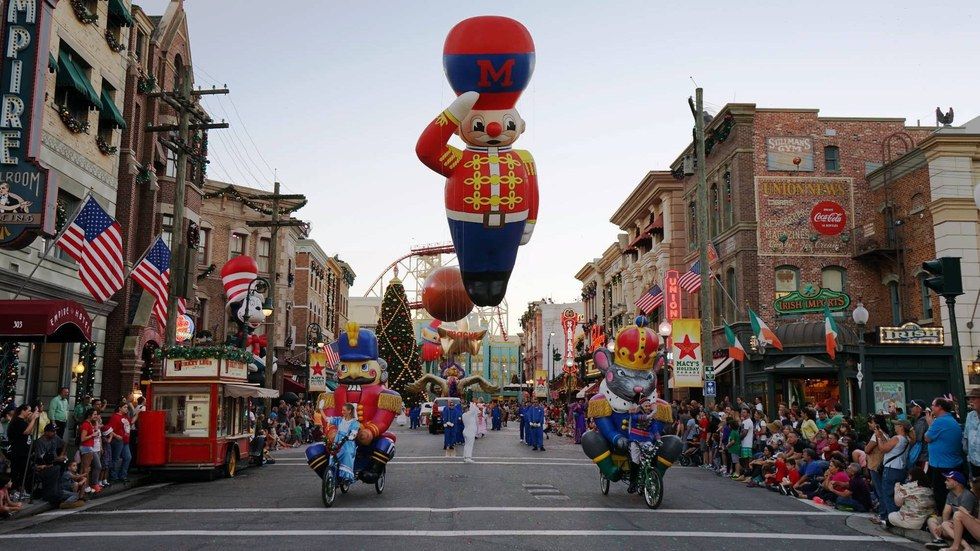 14. Wekiva Island's "Winter Wonderland"
Throughout the month, Wekiva Island is spreading holiday cheer! Every single day brings new and exciting fun. On December 21st, there will be "Wine Down Wednesday" from 6 to 8. $20 gets you wine samples, appetizers and a wine glass to take home. On December 23rd at 7 p.m., the Grinch will be projected on a 16-foot screen. Hot Cocoa and popcorn will be available! There's even snowfall every night starting at 6 p.m. until December 31st.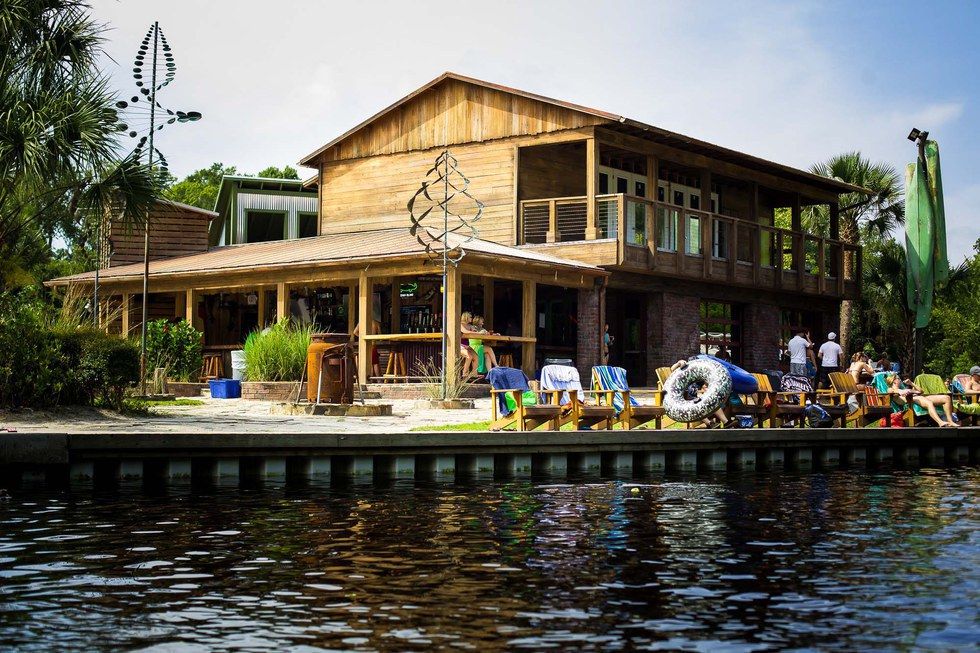 15. Christmas at The Leu House

Leu Gardens is a 50-acre botanical garden that attracts locals all year round. During the month of December, the Leu House spreads some holiday cheer. Local interior designers decorate the estate just in time for the holidays. The Leu House Museum was a home built in the 19th century owned by four different families before it was open to the public. In honor of the holiday season, tours are held inside the 11-room estate starting at 10 a.m. to showcase the house's decorations and Christmas trees.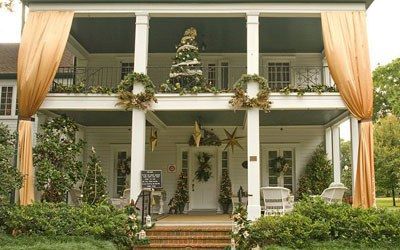 16. The Holy Land Experience

Truly experience the stories of the bible at the Holy Land Experience. Year round you are able to walk the streets that Jesus walked. For the Christmas season, there are special events including a re-telling of the events leading up to Jesus's birth.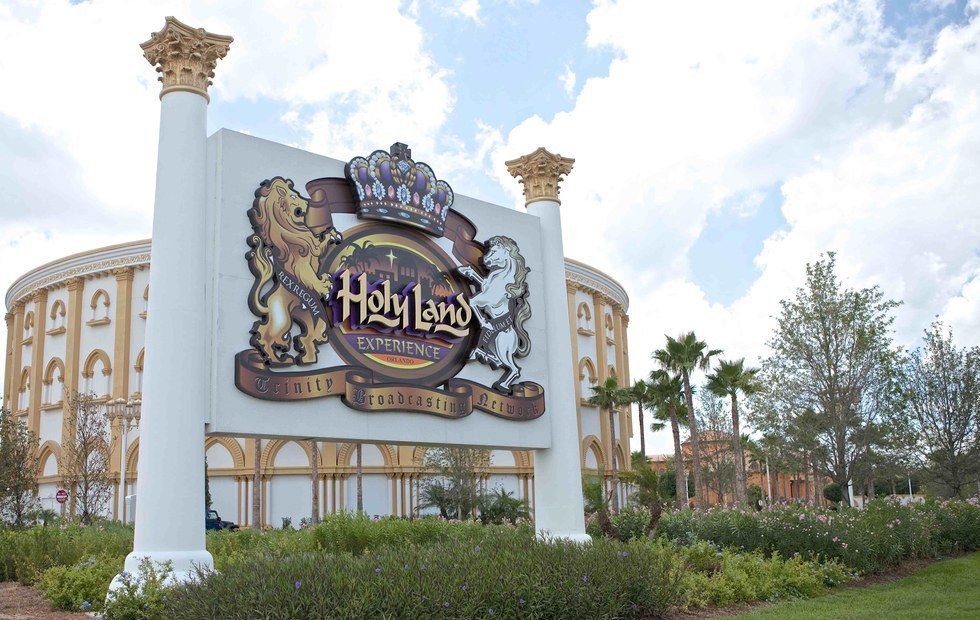 17. Winter Film Festival
The Orlando Public Library is getting into the holiday spirit! On December 23rd at 11 a.m., adults are welcome to the showing of "Little Fockers."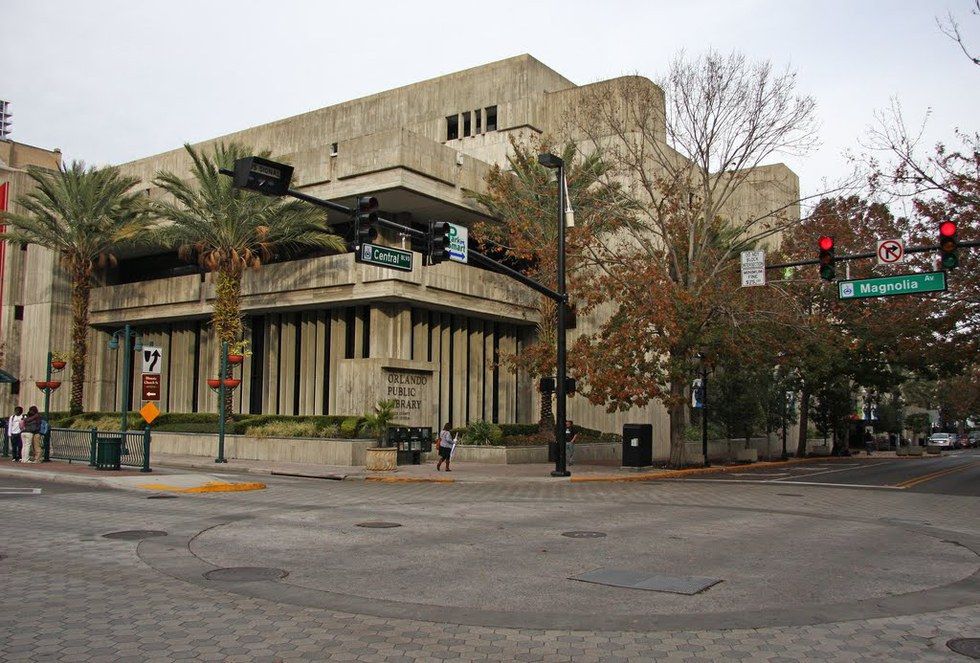 18. Twas The Party Before Christmas
The Improv is a comedy club in Orlando for ages 21 and up. On December 22nd, at 8 p.m., "Twas The Party Before Christmas" will be showing. In its attempts to relieve some pre-holiday stress, the show guarantees endless laughter.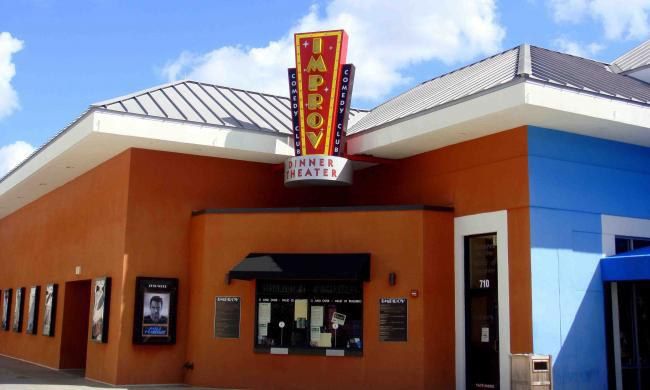 19. "Christmas Spectacular!" at the Stetson Mansion

Tour the Stetson Mansion and witness all of its spectacular holiday decorations. The home is transformed head to toe with decorations from around the world to celebrate the holidays.
20. Florida Citrus Parade

On December 29th at 11 a.m., Downtown Orlando will be hosting another Florida Citrus Parade. Over the past 36 years, the parade has been known for its amazing floats made from over 100,000 pieces of citrus. Crowds of up to 60,000 people come out to watch the televised event.