Since I started college, I have had the pleasure to go into Dunks on an almost daily basis because there is a Dunkin Donuts on campus, conveniently right near my dorm. What I failed to recognize at first is that there's a decent amount of breakfast sandwiches at Dunks, and most of them are pretty good as well. Here is my opinion on each of the Dunk's sandwiches offered at this time.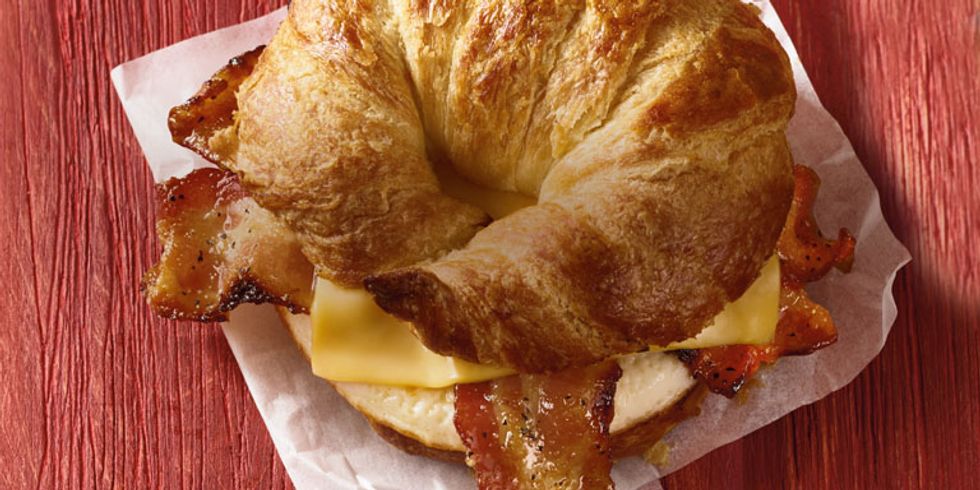 Maple Sugar Bacon Sandwich
This sandwich is really good. However, it's slightly more expensive than the other sandwiches, and it's 630 calories and has 40 grams of fat, so if you're watching your weight it's not ideal. However, this would be a good occasional sandwich to have.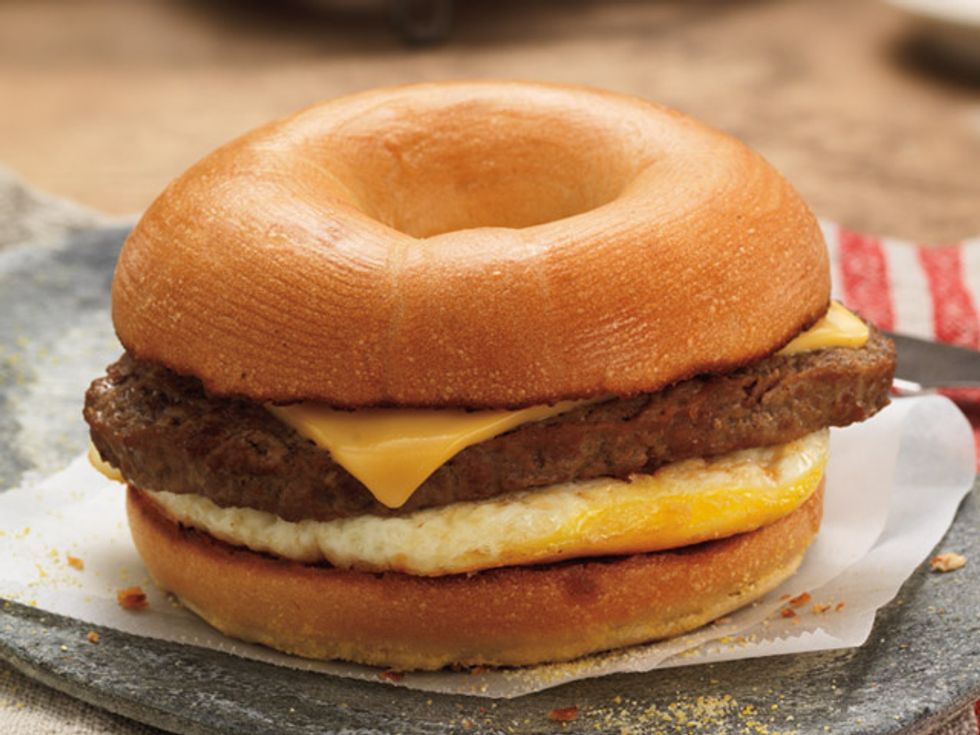 Angus Steak, Egg, and Cheese
I honestly wasn't expecting this to be good. However, I was pleasantly surprised. The steak is pretty crumbly, but besides that, it's a pretty good sandwich. Again, this one comes in at 630 calories, but it has only 26 grams of fat, so it's a slightly healthier option to the Maple Sugar Bacon Sandwich.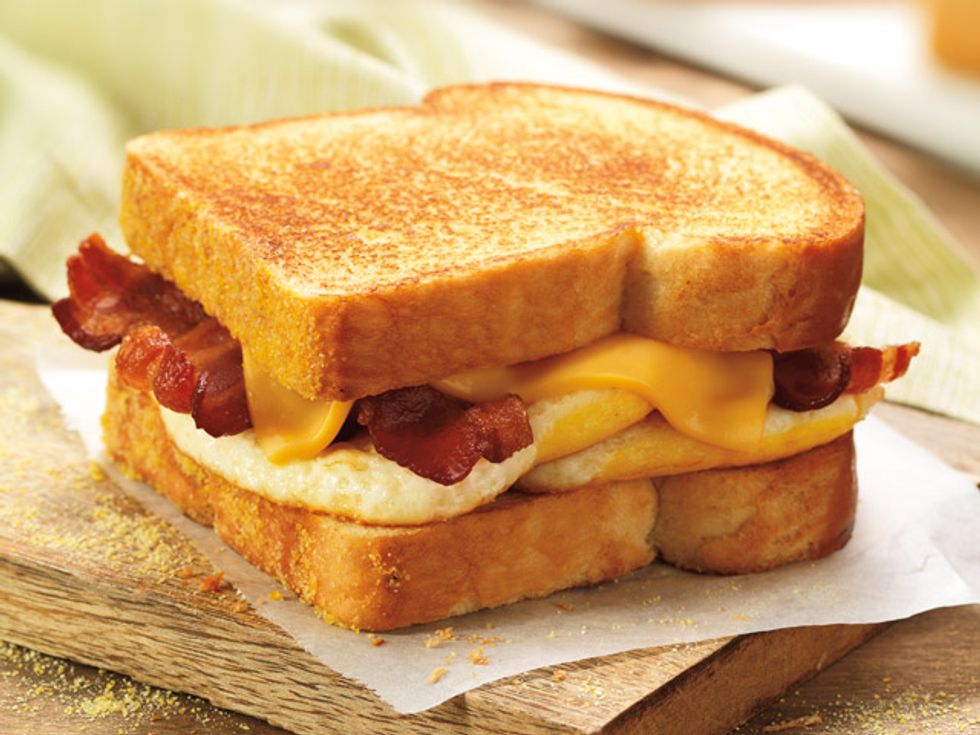 Big N' Toasted
I wasn't a huge fan of this sandwich because the bread is a lot more flexible than the other sandwiches mentioned, so the contents of the sandwich kept almost slipping out of it. But besides that, it's good. It's 630 calories and has 38 grams of fat, so this is a decent item to have once in awhile.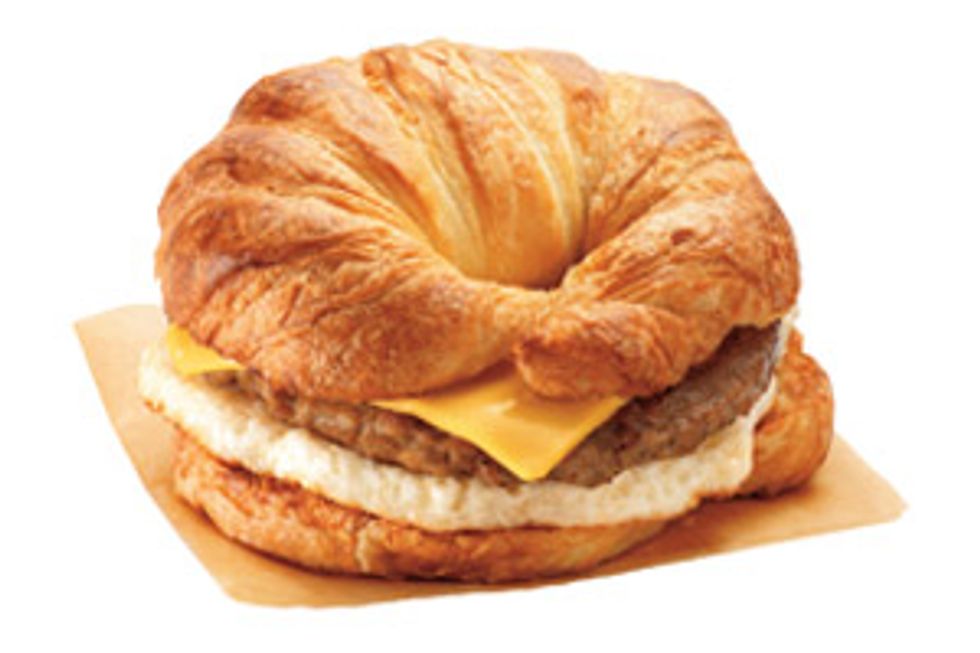 Sausage, Egg, and Cheese on a Croissant
I like the croissant part of this sandwich because it pairs well with the sausage, egg, and cheese. I originally thought this would be a healthier option, but I was shocked to find out that it has 700 calories and 50 grams of fat!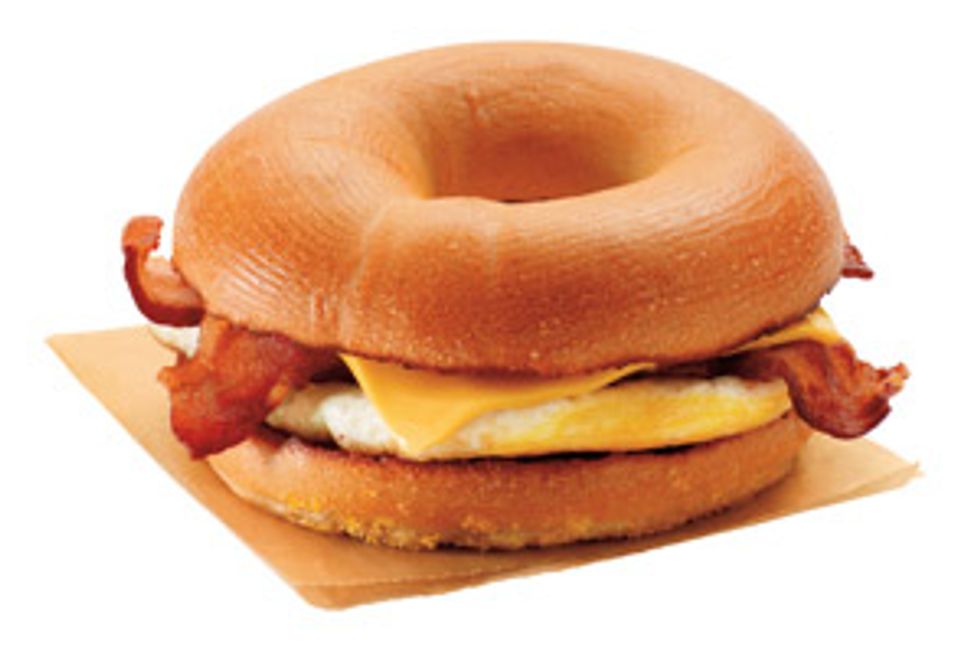 Bacon, Egg, and Cheese on a Bagel
When I'm running late to class or want something simple for breakfast, this is my go to. This is a healthier option than the previously mentioned sandwiches are, ringing in at 520 calories and 18 grams of fat. Although sometimes the bagel can be a little tough to bite into, it pairs really well with the other contents of the sandwich.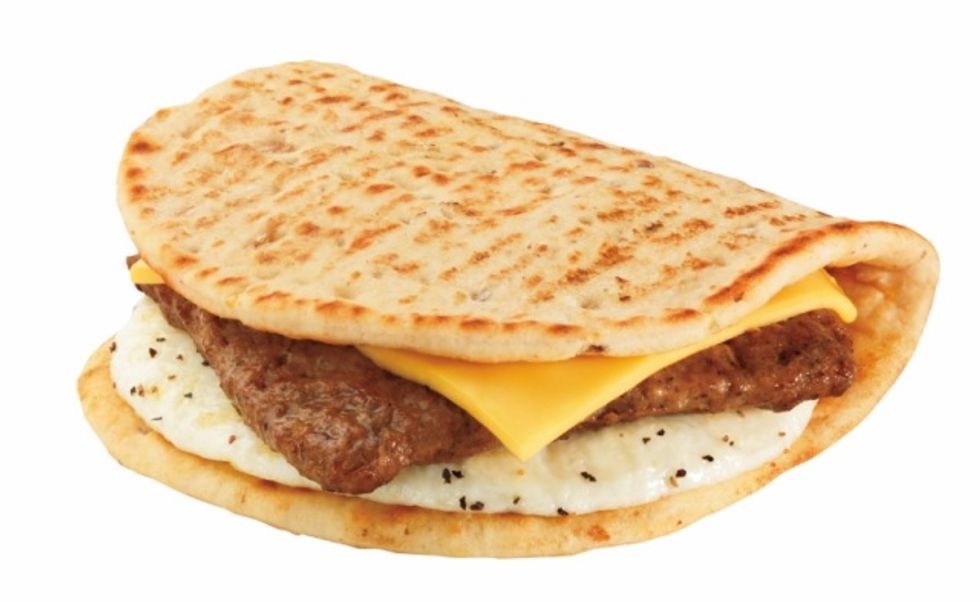 Turkey Sausage Flatbread
I was surprised at how small the flatbreads were. When I first ordered one, the cashier asked me if I wanted hash browns with it, and I said no because I thought it was going to be a tortilla size sandwich. When I got the flatbread, it was actually very small and I was still hungry after eating it. It has fewer calories than the other sandwiches with 480 calories, but it also has 28 grams of fat.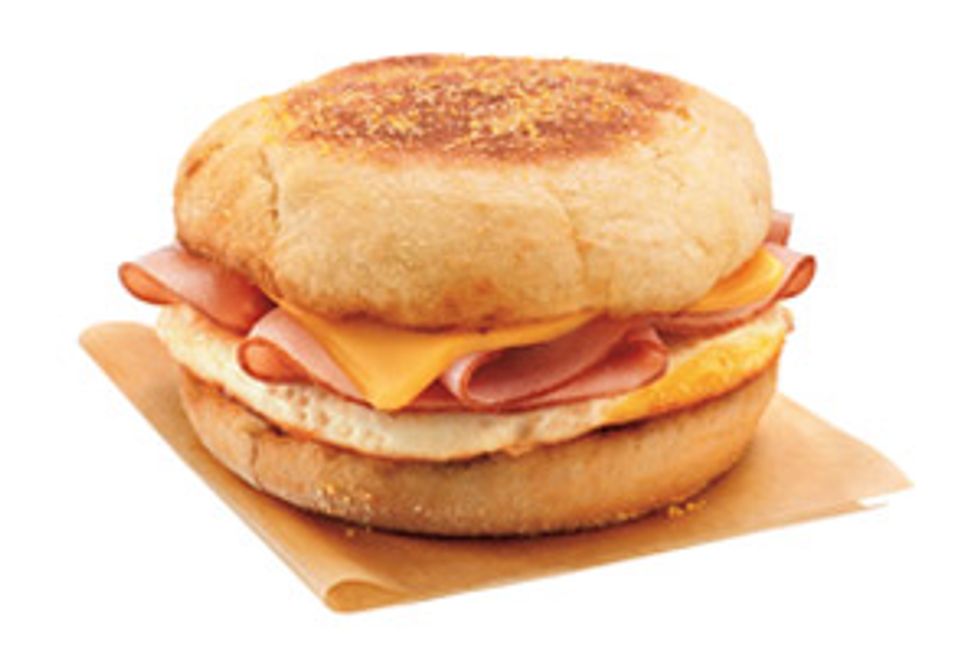 Ham, Egg, and Cheese on an English Muffin
Definitely order two of these, because they're small. They taste pretty good as well. It's a healthier option on the menu, at 320 calories and 14 grams of fat.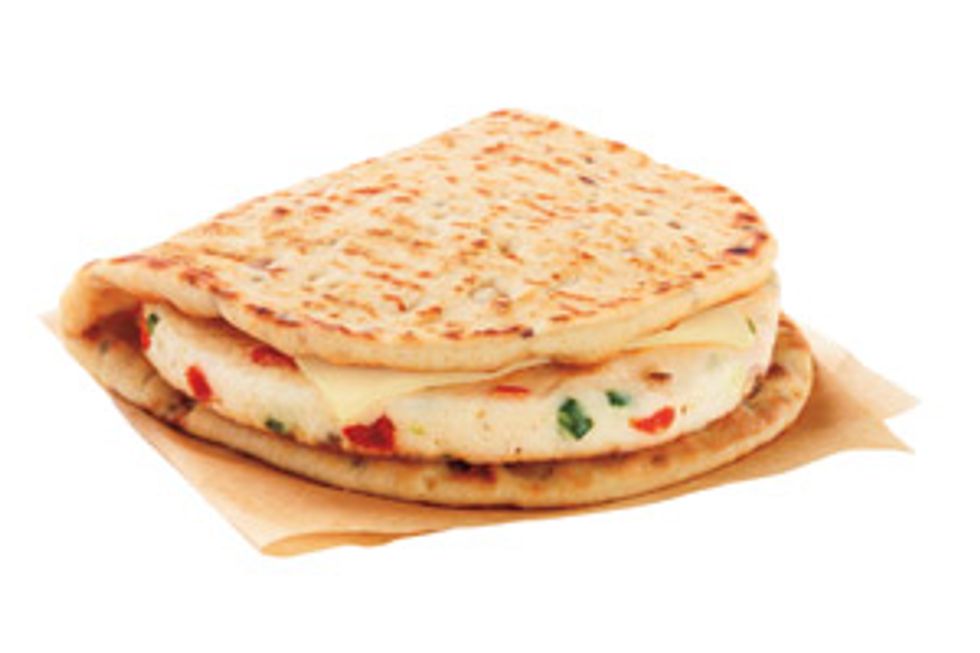 Veggie White Egg Flatbread
I wasn't a fan of this one. All this one has in it is an omelet and some cheese to top it off. It's also a fairly small menu item. It is a healthier choice, however, with 330 calories and 14 grams of fat.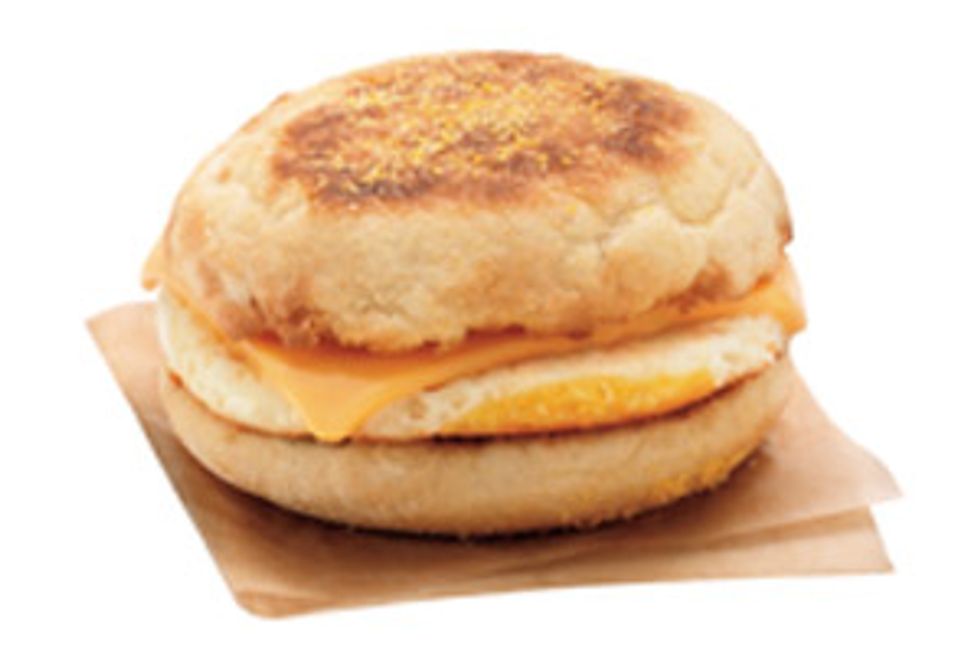 Egg and Cheese on an English Muffin
A simple menu item, I used to make these at home when I was younger. They're pretty good as a breakfast sandwich, but definitely get two of them as they aren't very filling. This one is also one of the healthiest sandwiches on the menu, with 300 calories and 13 grams of fat.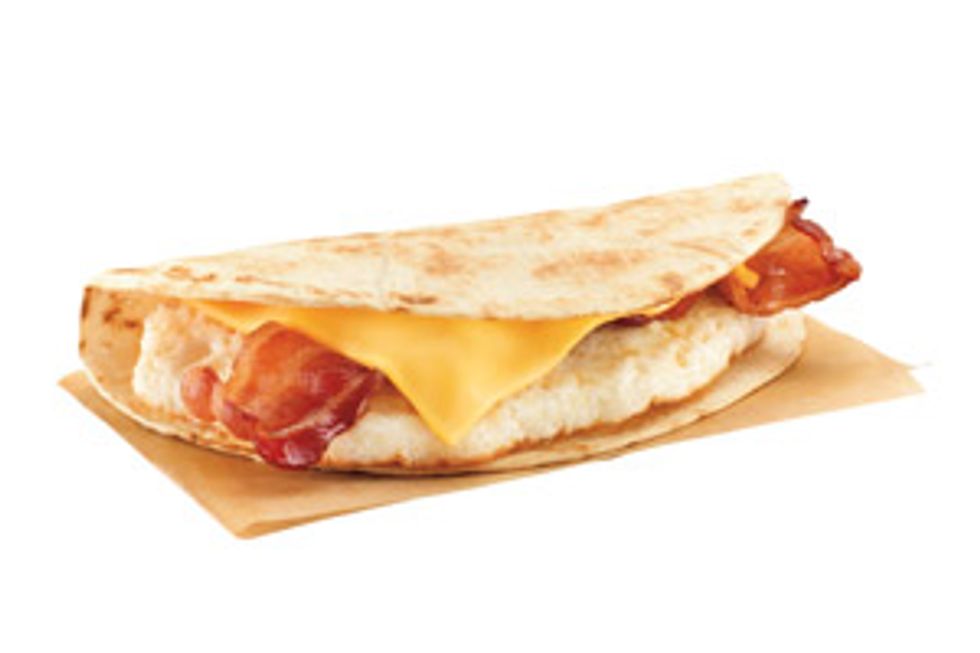 Wake Up Wrap
I was surprised by this one. Although it's small, it's also filling. It's the healthiest item on the menu, with only 180 calories and 11 grams of fat. The calories of this sandwich could easily be burned off in a workout. It's also only 2 dollars, so it won't break the bank either.
My favorite sandwiches were the Wake Up Wrap, the bacon, egg, and cheese on a bagel, and the maple sugar bacon sandwich. Although it's not exactly ideal to have Dunk's every morning, I decided to do it anyways and see what sandwiches are good and which ones aren't.