New Castle, Pennsylvania. A small town about an hour away from the city of Pittsburgh, but only 15 minutes from the Ohio/Pennsylvania state borderline. Also known as the fireworks capital of America, so I guess that's pretty cool but also annoying.
I will admit that you might not be my favorite place in the world. To an extent, you are even a place I never imagine myself coming back to with the exception of visiting my parents (but even they are going to be moving soon). My dreams and ambitions in life are bigger than your city limits can contain, so it is time I discovered the world around me.
Being a daughter of a US Army soldier, I moved around quite a bit. My birth took place in Georgia, moved between there and Texas, lived with my grandmother, and then moved to you. When we first moved, I didn't really know if I would be staying that long anyways. There was even the slight hope that I would be moving to Kentucky going into my junior year when my dad got a new job. Turns out that you would really become home for the next 12 years of my life.
Now, I am living in Philadelphia and attend a D1 school where nobody has heard of you. I don't even acknowledge you until someone else mentions they are from Pittsburgh, and even then, people rarely hear about you except for the negatives and, of course, the fireworks.
"Hi, I heard you're from Pittsburgh! What area? Oakland? Fox Chapel? Upper St. Clair? North Hills?"
"Well I'm not technically from Pittsburgh. I live about an hour away. Have you heard of New Castle?"
"Wait isn't that the place with a huge arson problem? Or the huge Detroit drug trade issue? Wait, New Castle? Oh Zambelli fireworks for the Pirates games!"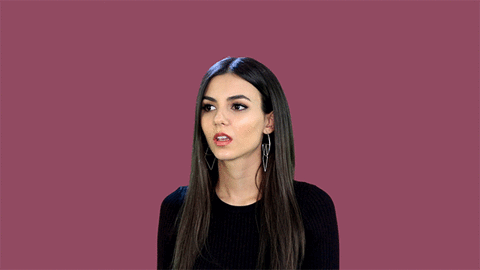 Just recently, after being here for five months, I met someone who also was from New Castle. We attended high schools that were about 10 minutes or so apart from each other. When we were talking, all I could talk about the negatives and how neither of us wanted to ever come back. I mean, this kid didn't even go home during breaks except for Christmas. He had really made Philadelphia his new home.
Now thinking back on this conversation, I have come to realize that I owe you a thank you. When I did start my first semester of college, I realized how much I missed you. There were moments I cried over the fact I couldn't come home that often due to travel expenses and I couldn't see the friends I still had. I never thought I would become homesick, but it hit me hard. It also didn't make sense to take a six hour bus ride home, that would probably get delayed; spend less than a day back home, and take the same bus ride back.
Even more so, I wasn't able to taste my mom's home cooked meals or go out to eat at my favorite restaurants.I mean, I have searched all over the city of Philadelphia and have yet to find rice as good as El Canelo's. I also missed watching the Steelers games on Sundays with my family, late night trips to Sheetz, and just being around the people who I grew up with. I knew who I was back home. Coming to college five hours away, I was starting over. Nobody from New Castle went to Temple except me up to this point.
When I do come home, I have a great appreciation for the little things you have to offer. When I see my friends from high school, I love hearing about their own stories from their college experiences so far and how they are finding themselves. I try to hit up every locally owned restaurant in town like Edward's, the Crane Room, El Canelo, and so much more. I also always have to take a drive through town just to see how much things have changed. There is a warm fuzzy feeling that just takes over my body when I see the "Welcome To New Castle. Home to the 2014 AAAA State Champions" sign.
Although, when I do come home, I realize how great my life is too. I have so many friends at college, friends who actually care about me and who I miss so much during breaks. I do love my classes and the endless possibilities where life can take me. Philadelphia is becoming my home as well. I've always loved the city life, and there are just so many places that I still need to discover and explore.
So from a girl who didn't appreciate you that much when I was in high school, thank you.
Thank you for being the place I can return to during breaks.
Thank you for making me realize how much I love my college and always excited to go back (even though the workload might be stressful).
Thank you for being my home.