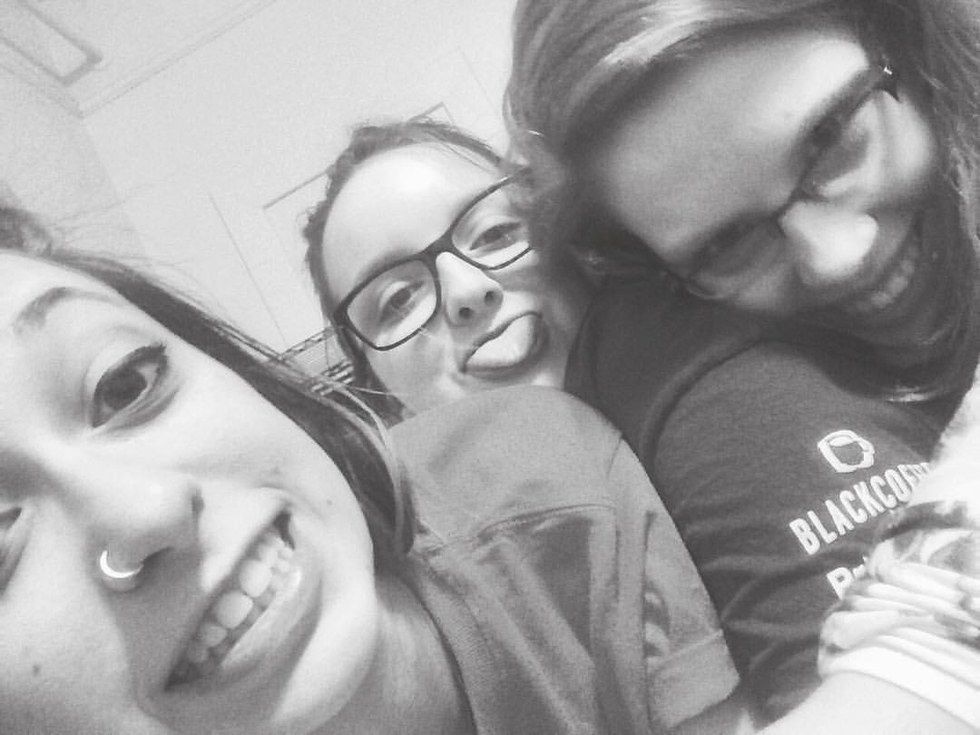 Dear Best Friends,
You know who you are. You guys deserve an enormous thank you note. You have pulled me out of the worst of times and laughed with me at the best of times. You have taught me how to live life without constantly being in fear of the unknown. You've helped me study for those million exams and stay up and write those thousands of papers.
We've laughed late into the night about memories and future dreams. I've been able to come to you and complain about my assignments or other problems I'm having. We've shared many stories, some that have made us cry and some that make us laugh until we fall out of our chair. You've laughed at me when I spoke before by brain could comprehend what was about to be said. You know what I'm talking about. Thanks for allowing me to ask the questions I didn't want to ask anyone else.
We hugged for what seemed like hours before we went on Thanksgiving and Christmas breaks. We couldn't wait to see each other and when we reunited, it was like we were never separated. We hung out in each others' dorm rooms until we decided we needed to go do homework or go to sleep. We all helped each other with relationship problems.
I'll never forget the time a tornado was issued for Fredericksburg, and we were hungry. What did we do? We walked to Vocelli's and got pizza. I was so surprised that our umbrellas didn't fly away.
Thank you for taking the time to pamper me by doing my hair and make up when we were bored. Thank you for making me smile when I really, really didn't want to. Thank you for pushing me to go to Cook Out at 9:00 p.m. to get milkshakes. Thank you for hanging out with me during the crazy snow days. Thank you for being my moms away from home. Thank you for making the first year of college, and hopefully the next three years so much fun and one of the best years of my life. I can't wait for the memories that are waiting to be made this year and for the rest of our lives. I know you two are people I will know and love for the rest of my life.
I'm so glad we are the three Musketeers going through this thing called life together. I wouldn't want to do it with anyone else.