Hey Jeep, let's take a walk down memory lane.
1941 - A world at war. American forces begin deploying across the globe in response to the attacks at Pearl Harbor. Over the next several years, over 12 million men and women be deployed to support America in their cause. What comes along to assist these forces in their cause? The Jeep, originally called the "GP" or "MA." Rumor has it, military personnel had a habit of slurring GP into "jeep," coining the term we know today. Anyway, over 640,000 of these Jeeps were made for the duration of World War II, and they held their ground. They were known for their durability, rugged design, and off-road capabilities. The popularity of these vehicles was carried on after the war, and the manufacturer at the time, Willy's, starting producing civilian Jeeps (the CJ). These things were bad-ass.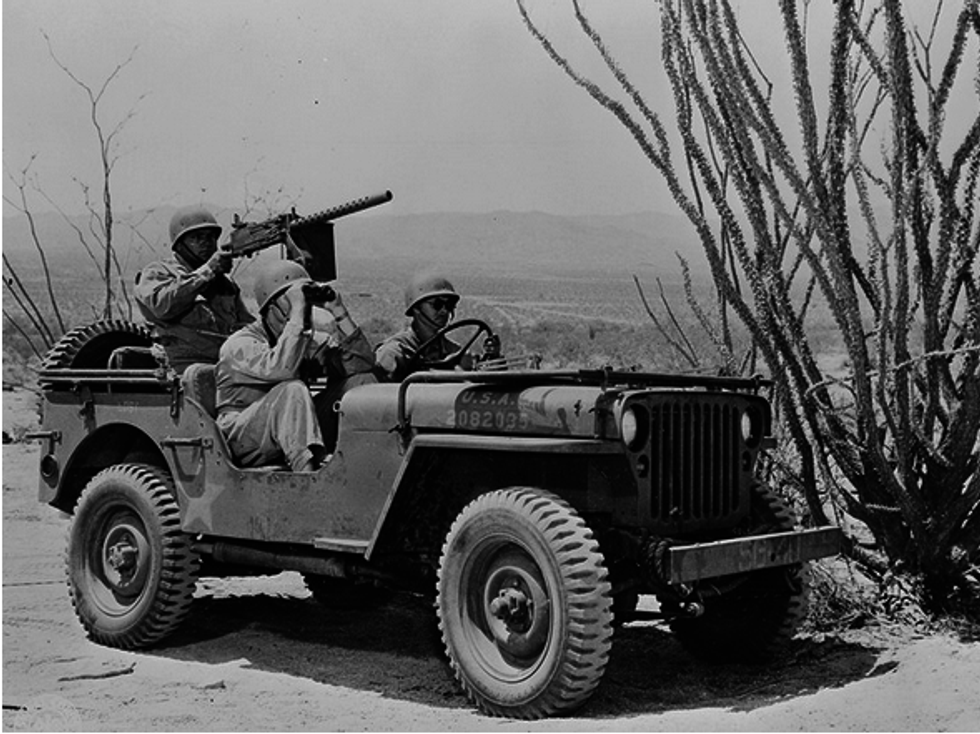 Here is what we have now.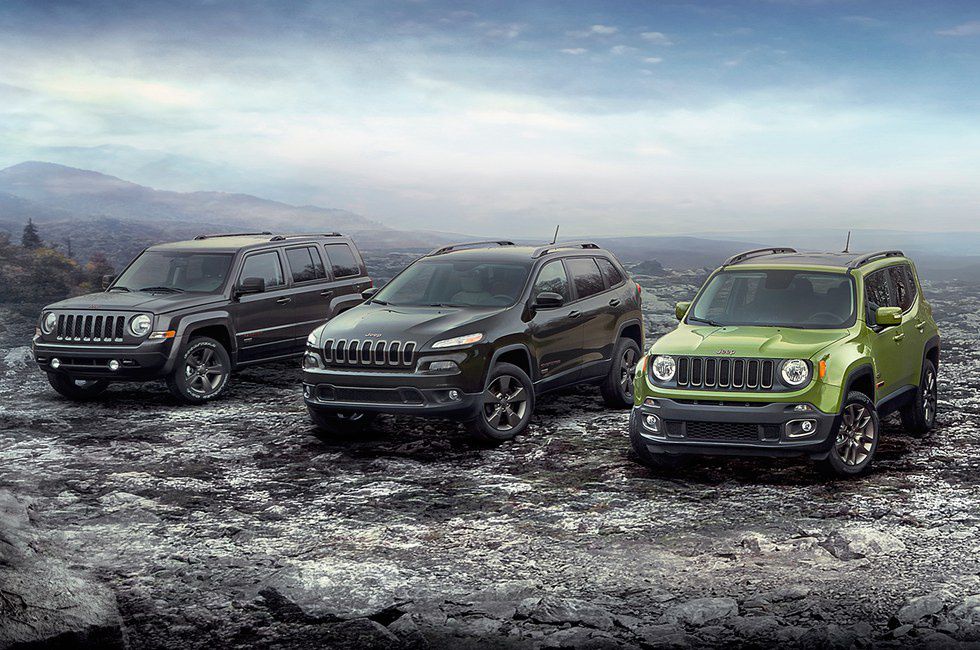 Do these Jeeps look like they are built to tear up the trails? That's cute. A more accurate backdrop for these three would be a Target parking lot. The new Jeeps just don't have the same culture as the old ones. It used to be exciting to see another Jeep on the road, but now you just find families who need the trunk space. I get that Jeep is trying to meet the modern-day expectations for a vehicle; however, the whole premise of a Jeep is to be different. We don't blend in with the crowd. We pop 'er in four-wheel-drive and go around the crowd. You should not have trouble deciphering between a Jeep and a Chevrolet Equinox.

These compact crossovers are fine cars... but they are not Jeeps. Small families eat these things up because they are affordable, practical, and meet their basic needs. Jeep owners get more from their rig than going to work and taking their son to baseball practice. Jeep owners are type of guys and gals who look forward to the snow so they can have the roads to themselves, take a dirt road just for the hell of it, and prefer fat tires and a lift kit to heated seats and touchscreen radios.
These are fine. Don't fix what's not broken.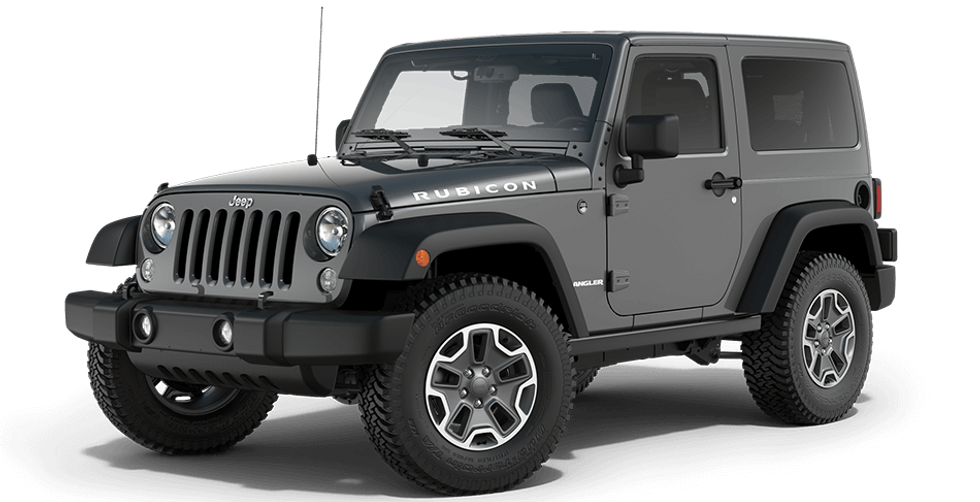 I will say, I have consistently remained impressed with the Wrangler. This is the everlasting image of Jeep, and it's design should never be drastically altered. A few tweaks here and there to assimilate with the modern needs and wants are fine, just keep that traditional wrangler look. If you own a CJ, YJ, or TJ, you may disagree with this, but in my opinion, this is a real Jeep. It's mean, it's rugged, and it even has solid-axle suspension, which is near-to-impossible to find in a modern SUV. The JK still doesn't beat the old Jeeps, but the apple didn't fall too far from the tree.
C'mon, Jeep, you call this is a Cherokee?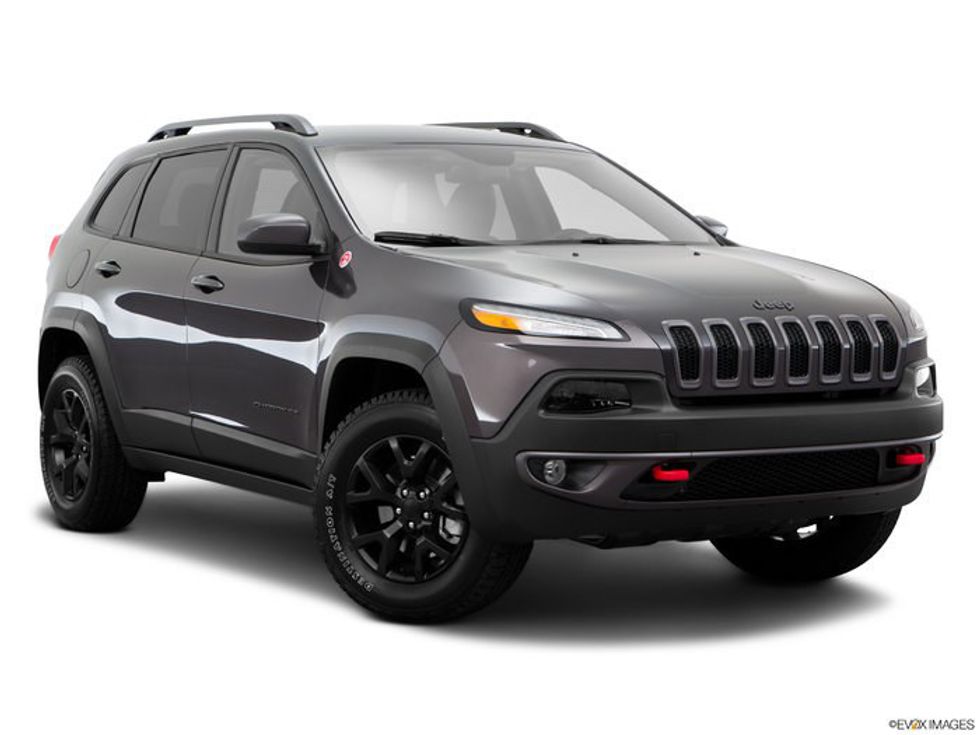 This is more like it.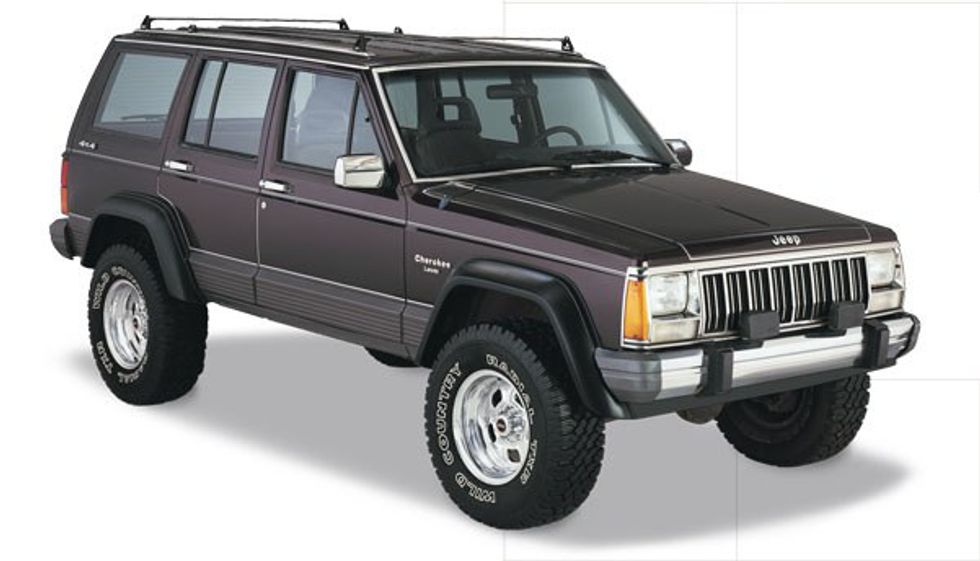 I'll be honest, the design of the new Cherokee has begun to grow on me - in all its squinty-looking glory. No, seriously, that thing looks like it's staring into the sun and can't see. I give it a lot of criticism, but overall, it's really not a terrible look - it's just not the right look. My biggest issue and complaint over the Cherokee is not regarding the design, but the void it's trying to fill. The 1984-2001 XJ was a simple, boxy, mean masterpiece. This vehicle was built to last, and it did. Nothing compared to the XJ's rugged capabilities besides HUMVEEs and Land Rovers. The new Cherokee is being compared to a Honda CR-V, which is down-right disgusting.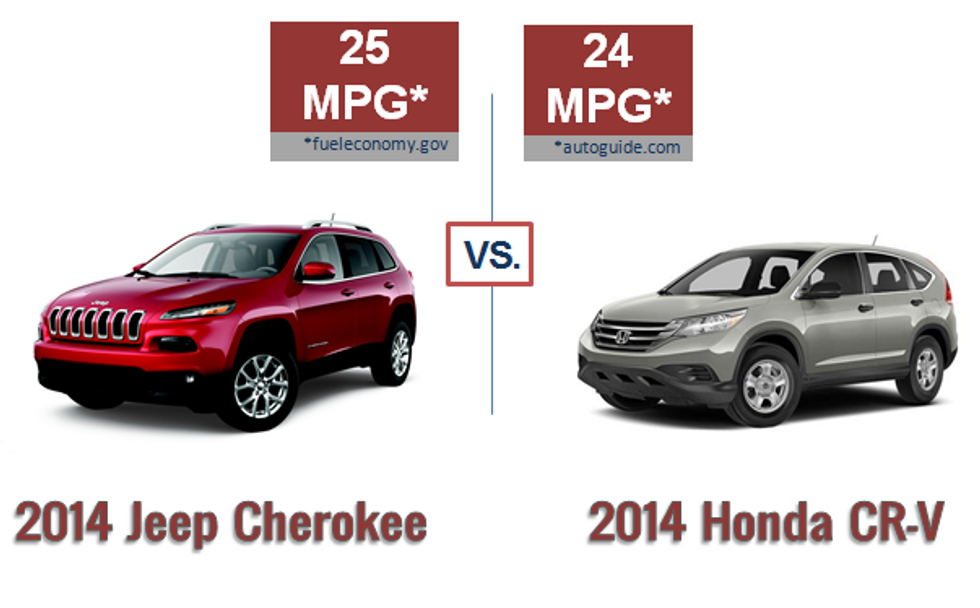 "In almost every way, the Cherokee and CR-V are even competitors." - Autotrader
The Jeep Cherokee is not supposed to be a soccer-mom's crossover. The Jeep Cherokee is supposed to be the cool SUV. This is the SUV that becomes your kid's first car, specifically so that he can back into things while learning how to parallel park and out-do his friend's Ford Focus. In short, the new Jeep Cherokee is fine... it's just not a Cherokee.
The Renegade is a Fiat - NOT a Jeep.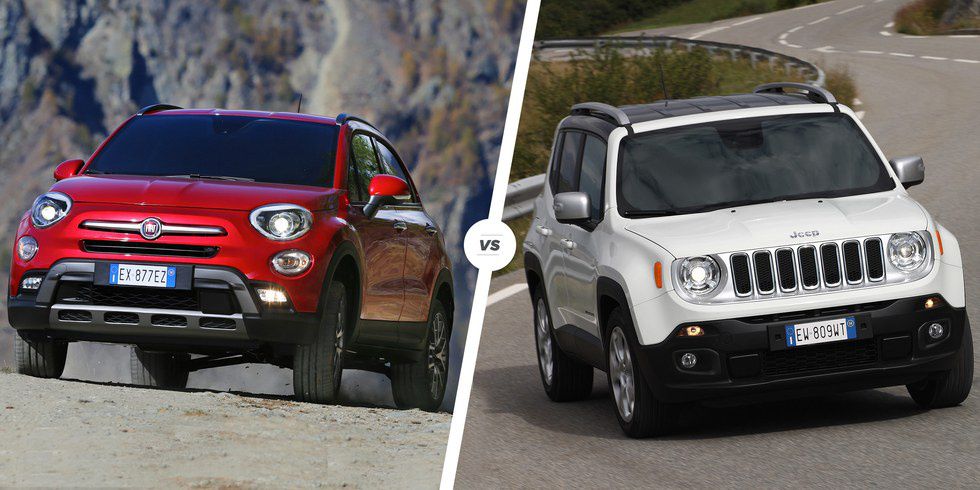 I'm not kidding, the Jeep Renegade is literally built on the same frame as a Fiat 500X. Why the hell are we assimilating with Fiat? The Fiat was created to be a "city-car." Since when did Jeep become a city-car? I understand that Fiat bought 20% of Chrysler and all, but we should at least keep our dignity and respect our history. Here is a Fiat 500 in the 1950's: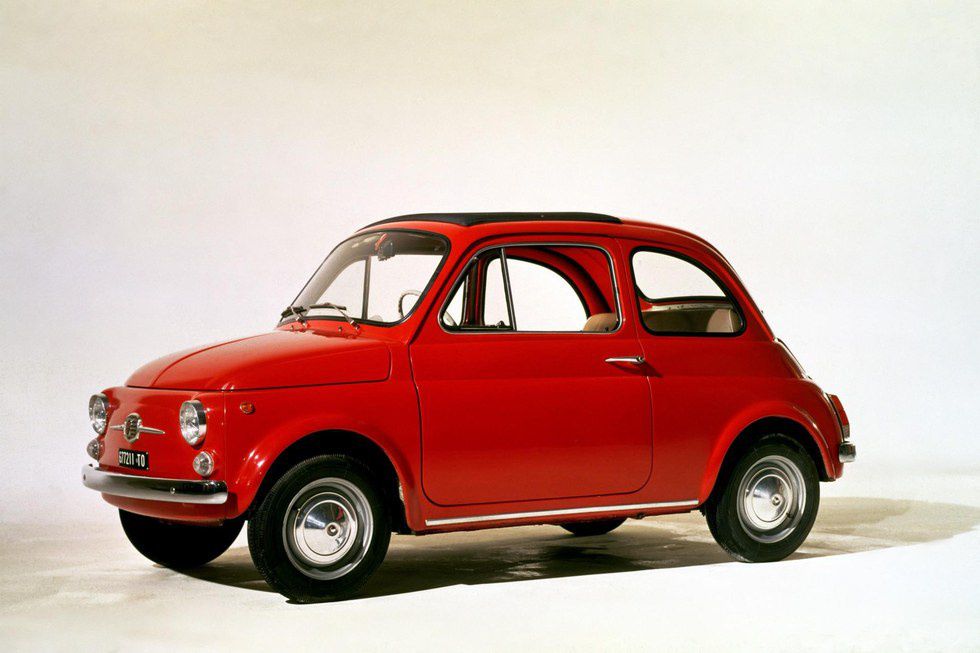 ... and here is what Jeep was doing in the 1950's. Need I say more?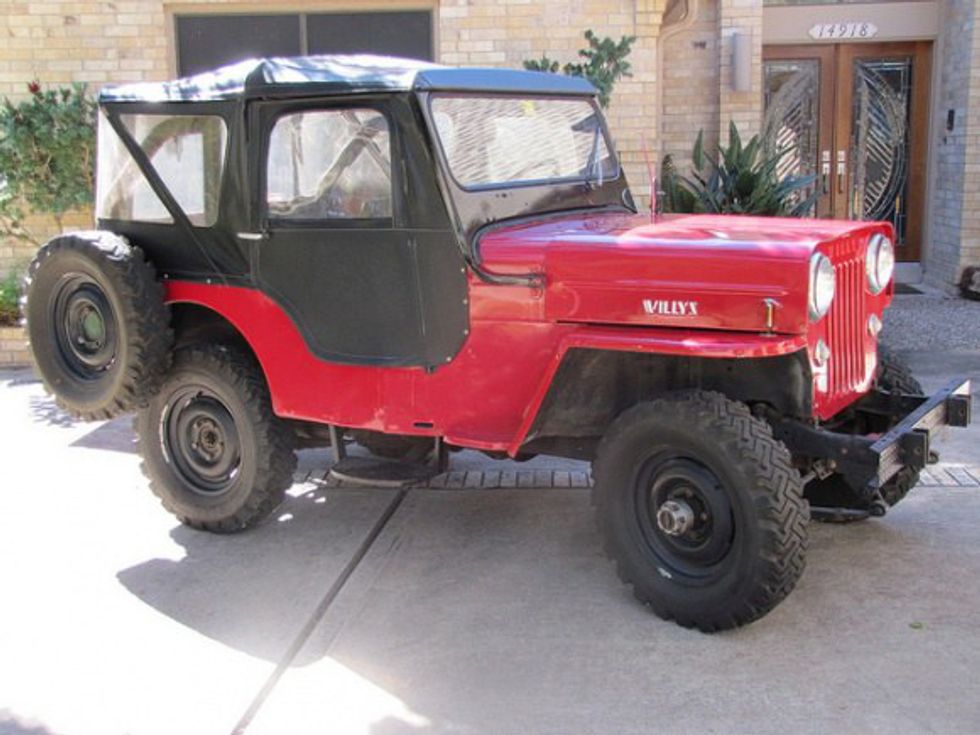 I'm not going to go into too much more detail here because I will start throwing things at the computer screen, but these little baby-Jeeps are horrid. This is the compact-SUV that former Prius owners buy to try and convince their friends they are cool. Strip the Renegade of the Jeep name and throw it at back at Fiat, please.

I still love Jeep, and always will.
Despite my rants, I do love the Jeep company, the Jeep name, and my own, personal Jeep. I simply want to send a voice upstairs and show Mr. Sergio Marchionne, CEO of Fiat Chrysler Automobiles, that the real Jeep lovers have some complaints regarding the direction Jeep is heading. There is more to a Jeep than a seven-slot grille.
To those of you with a real Jeep and a sense of belonging to the Jeep community:
Jeep on Jeepers!
O|||||||O