Dear Group Projects,
*Sigh*
You are just the worst. There's no other way to say it, I'm sorry. Bluebook exams, final essays…they cannot even begin to come close to producing the amount of stress and often times literal physical pain that you create. There are really only four ways that you end up, Group Projects. And spoiler alert, they're all super annoying.
Way Number One: no one cares and I end up doing the whole project on my own and then am too nice to blast my group on peer reviews. This is the most common thing that happens when I encounter you. If our group project was a movie, the credits would look like this: "My Project: Directed By Me, Edited By Me, Written By Me, Starring Me"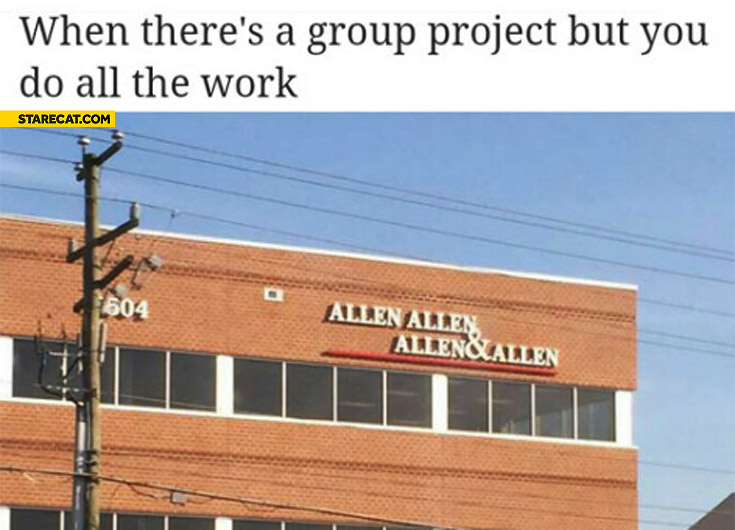 Way Number Two: no one cares and neither do I, and so we end up with a mediocre project. This typically doesn't happen unless I'm too burnt out; as we near the end of the semester, and I've gotten to the point of strategically skipping classes to work on assignments for the classes I'm skipping, this possibility is getting more and more real for me and the group projects I'm currently working on.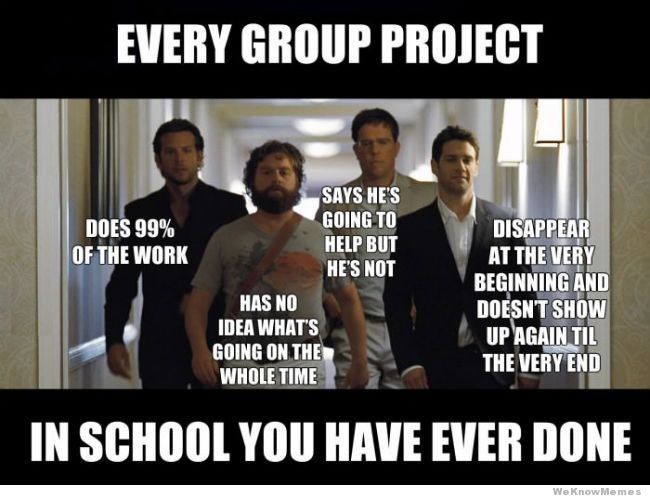 Way Number Three: the group is dominated by the "me monster" and it's either their way or the highway. A note about me: I prefer the highway over being bossed around by someone who will be insignificant to me in a month or two. I hate you for pushing me to the "me monster", Group Projects, they haunt my dreams and make my skin itch in a way that I can't scratch.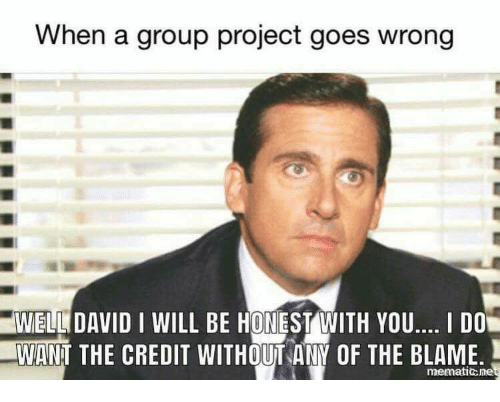 Way Number Four: I actually get a decent group, we all get along perfectly and our project turns out beautifully. Only problem is, this never actually happens in real life! What happens in real life is that I lose my sanity, patience, and faith in humanity. So thanks for that.
In conclusion, Group Projects,
You suck.
Sincerely,
A College Student