As April begins to wind down, I've had the month to really reflect on Autism Awareness Month.

Each day I am given the opportunity to work with, guide, and teach the most fun, loving, passionate, strong-willed, charismatic, strong humans and they happen to have a thing called autism. If you don't already know, autism is labeled as a developmental disorder of variable severity that is characterized by difficulty in social interaction and communication and by restricted or repetitive patterns of thought and behavior… otherwise known as some cool people!

I choose this month to write my first ever blog but also really observe how society treats those with Autism.

Some things I've heard (seriously) over the last month:


"Well they must be really smart then, huh?"
"Well you've heard about vaccines causing Autism, right?" (so dumb)
"I feel so bad for them"
"It must be hard for them to make friends?"
Instead of assuming, why don't you ask. Ask them what their favorite subject is, what they struggle with, what they are proud of. Accept them. Don't feel bad for them, embrace their differences and embrace them. Don't ask if they have friends, be a friend.


I've been told numerous times I am crazy for wanting to teach special education kids.
I've been told "it takes a special kind of person"

And to be quite honest, it doesn't take a special kind of person. It takes someone that's willing to see beyond a disability and view someone as you would want to be viewed, as a blessing. It takes someone who doesn't take what society deems 'normal' and chases it. It takes someone who can provide unmatched love and acceptance in a cruel world that doesn't otherwise provide it for certain people. It takes someone passionate about serving those with or without disabilities.
It takes a human being.
Daily I observe people try to label them as a 'different', or decide on what is considered to be 'normal' in our society. I watch people try to constantly 'fix' them, and attempt to change them. I've watched people mourn over them, and call them 'damaged'.
I watch people (before even knowing them) tell them that they can't do something because they have Autism.
Instead of telling people what they can't do, why don't we put more emphasis on what they can. Why don't we take a step back and imagine ourselves in someone's shoes that differ from ours.

See them for their differences.
See them for their ability to love.
See them for the contagious laughs.
See them for the uniqueness.
See them for their intelligence.
See them for their kind souls.
See them for their big hearts.
See them for their inspiring minds.
See them for the girl and boy they are.
See them for the man and woman they are.
See them for the sister and brother they are.
See them for the daughter and son they are.
See them for the mom and dad they are.
See them for the grandpa and grandma they are.
See them for the people you love on a daily basis.
So See them, for who they are.

After reflecting this month, I've thanked God twice each morning for placing these kids with Autism in my life. I truly believe God placed them in my life (and yours) to show us a spitting image of Him.
- Unconditional Love.
- An Unlimited Amount of JOY.
- Laughter on Laughter.
- Strength that could conquer any mountain.
- Unmatched Intelligence.
- Grace that fills you.
- Unmatched uniqueness.
- Acceptance unlike any other.

The kids I get to teach everyday and surround myself with have truly given me a glimpse of a thing called, heaven.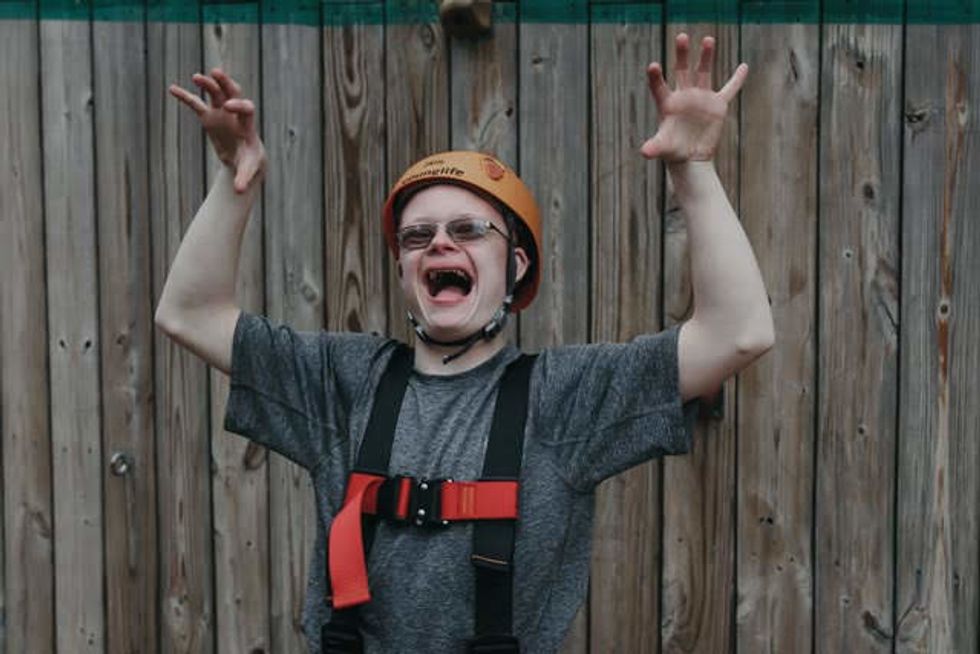 One in 68 people are diagnosed with Autism Spectrum Disorder.
One in 68 people are extraordinary human beings.