(Spoiler warning! If you haven't watched all of Game of Thrones so far, you may want to refrain from reading...unless, of course, you like spoilers!)
If you watch Game of Thrones, you probably know of Olenna Tyrell: matriarch of the Tyrell family, grandmother to Margaery (and Loras) Tyrell, and the one of the wittiest, most cunning women in Westeros. Diana Rigg has done a wonderful job portraying such a strong character, and I can think of no one better to play the politically shrewd, protective, and opinionated head of the Tyrell house. Although season 8 is (too) far away, I decided to make a tribute to my favorite Game of Thrones character by compiling a list of some of her best quotes; whether they're wise, blunt, insulting (usually at Cersei's expense), or simply comical, the "Queen of Thorns" definitely lives up to her name.
1. "I wonder if you're the worst person I've ever met. At a certain age it's hard to recall, but the truly vile do stand out through the years."
Nobody but Cersei deserved a bigger slap in the face.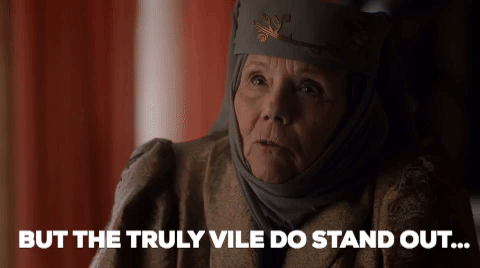 2. "Get some rest, dear. You look appalling."

If anyone is going to tell it like it is, it's Olenna.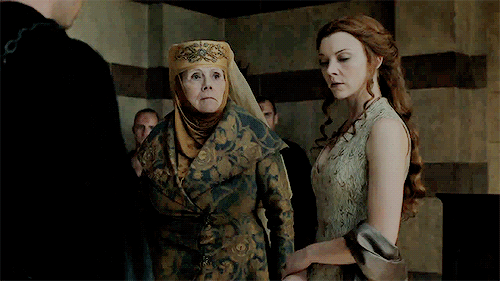 3. "I've known a great many clever men. I've outlived them all. You know why? I ignored them."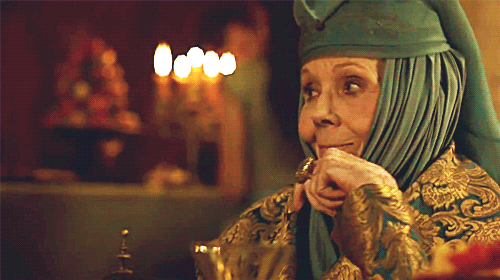 4. "The cheese will be served when I want it served, and I want it served now."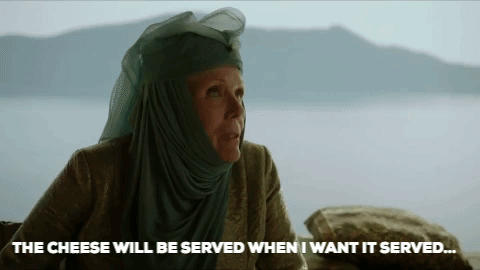 5. "My dear, you have been stripped of your dignity and authority, publicly shamed, and confined to the Red Keep. What's left to work with?"
Ouch.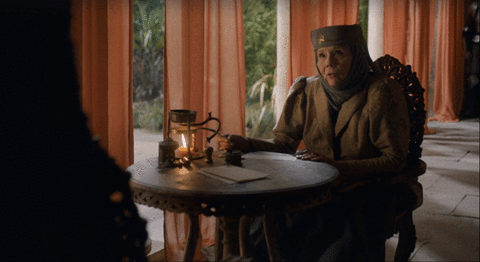 6. "The lords of Westeros are sheep. Are you a sheep? No. You're a dragon. Be a dragon."
No better advice.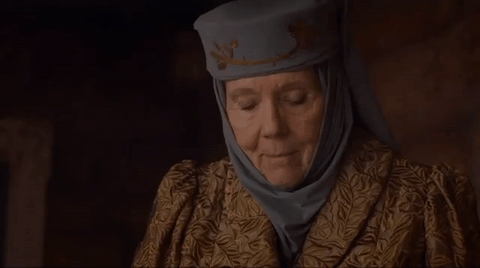 7. "Put the pen down, dear. We both know you're not writing anything."
Another insult thrown at Cersei.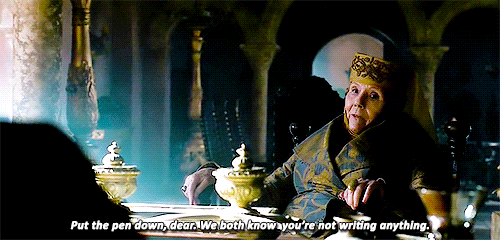 8. "The people are hungry for more than just food. They crave distractions. And if we don't provide them, they'll create their own. And their distractions are likely to end with us being torn to pieces."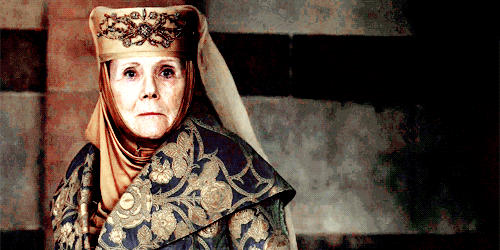 9."Margaery is the queen. You are not the queen because you are not married to the king. I do appreciate that these things can get a bit confusing in your family."
Probably the best insult to throw at Cersei, because, you know...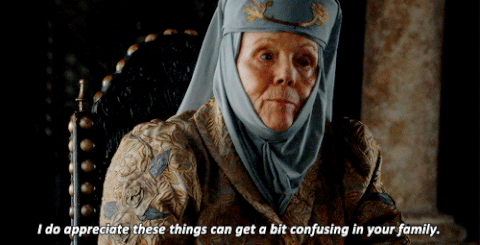 10. "The world is overflowing with horrible things, but they're all a tray of cakes next to death."
A realist to the very end.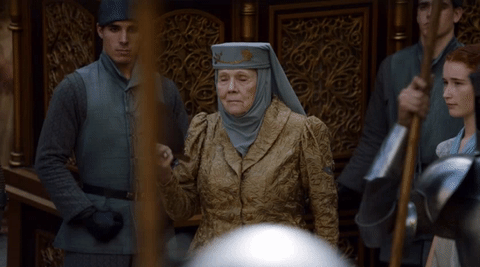 11. "You're surrounded by enemies, thousands of them. You're going to kill them all by yourself? You've lost, Cersei. It's the only joy I can find in all this misery."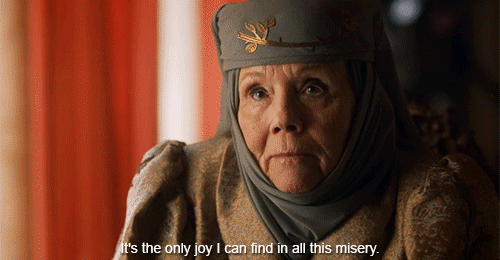 12. "Tell Cersei. I want her to know it was me."
Arguably some of the best last words. After all the terrible things Cersei had done to others and to Olenna's own family, Olenna still managed one last blow.