So you love the Bachelorette. You live for the hot men, the crazy drama, and of course, the gorgeous dresses. And you love to drink. Why not combine all three?
Jojo Fletcher is back and she's about to make your Monday nights hotter than ever. Any true fan knows that the right way to watch the Bachelorette is with a glass (or four glasses) of wine and yoga pants. This is your official excuse to get plastered on a Monday night. Gather up your squad and get ready for a crazy night. Let's raise a glass to Jojo- thanks for broadcasting your quest for love on national television solely for our guilty pleasure. Cheers!
Take a sip when: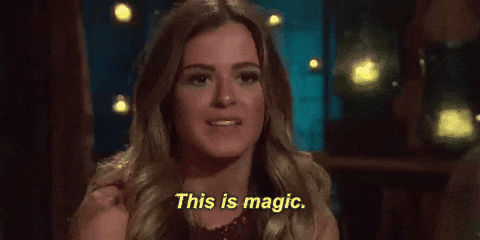 A rose is mentioned
Someone uses the word "amazing"
Jojo talks about her "journey"
Anybody gets kissed
Jojo says she "can't do this anymore"
Someone says that they're "afraid to open up"
Someone is "scared to fall in love" or "scared of getting hurt"
Someone uses the word "incredible"
Someone gets censored for cursing
Jojo says she's "so nervous"
Someone says that they "came here for love"
Someone says that they're "here for the right reasons"
Chris Harrison shows up anywhere
Take two sips when: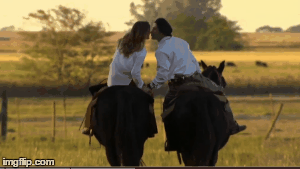 The date card appears
A guy says "I'm only here for Jojo"
Jojo knows that "My husband is in this room"
A guy takes their shirt off
They make out in a pool/hot tub
They make out in a body of water (i.e. ocean, lake)
They make out on a rooftop
They make out against a wall
Someone interrupts Jojo's one-on-one time with a guy
Chad threatens someone
Anyone brings up Aaron Rodgers
Chris Harrison claims that this is "the most dramatic season yet"
Take a shot when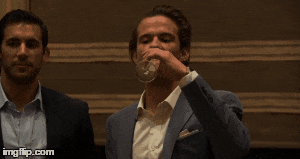 The guys get in a verbal fight
Jojo cries
A guy cries
Two of the guys become besties
Someone brings up Ben H.
Jojo and her date dance
Jojo goes to someone's hometown
A guy meets Jojo's parents
A guy tells Jojo that he is falling for her
A guy tells Jojo that he is in love with her
Jojo's scary brothers don't like the guy
Chris Harrison comes in for the final rose
Refill your cup when
Someone brings up something in their past that "really affected them"
Someone talks about a past relationship
One of the guys has current drama with an ex
One of the guys confronts Jojo about another guy's behavior in the house
Jojo gives a rose to someone on a group date
Finish your cup when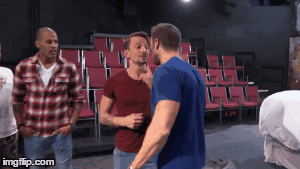 The guys gets in a physical fight
You see blood
Someone gets sent to the hospital
Someone gets kicked off or leaves before the rose ceremony
Drink the whole bottle when:
The bachelor you were rooting for gets sent home
---
(Bonus points to the friend that's still left standing by the end of the episode)