Odyssey is now an approved source of content in Google News, an app that curates fresh content based on your interests. In addition to our latest news coverage, you can find our newest content in other categories like Health and Wellness, Entertainment, and Lifestyle.
The exciting part about this is that since Odyssey is now a part of Google News, that means that our creators and their content is, too. Our creators are the real winners here.
Download Google News for Android.
Want to make sure you never miss a new story? Here's how you can turn on your notifications.
1. First, go to your settings.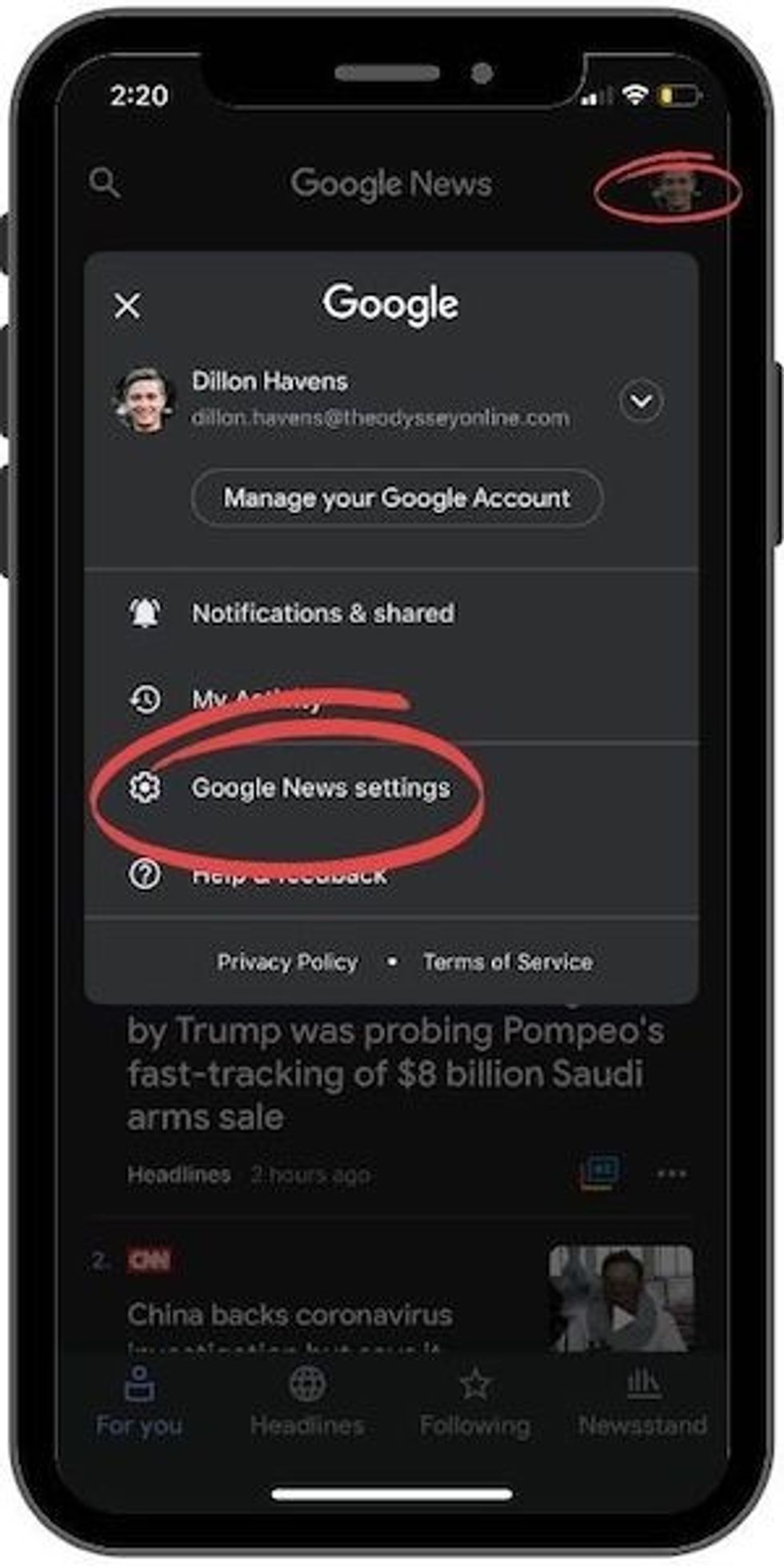 2. Tap "Notifications"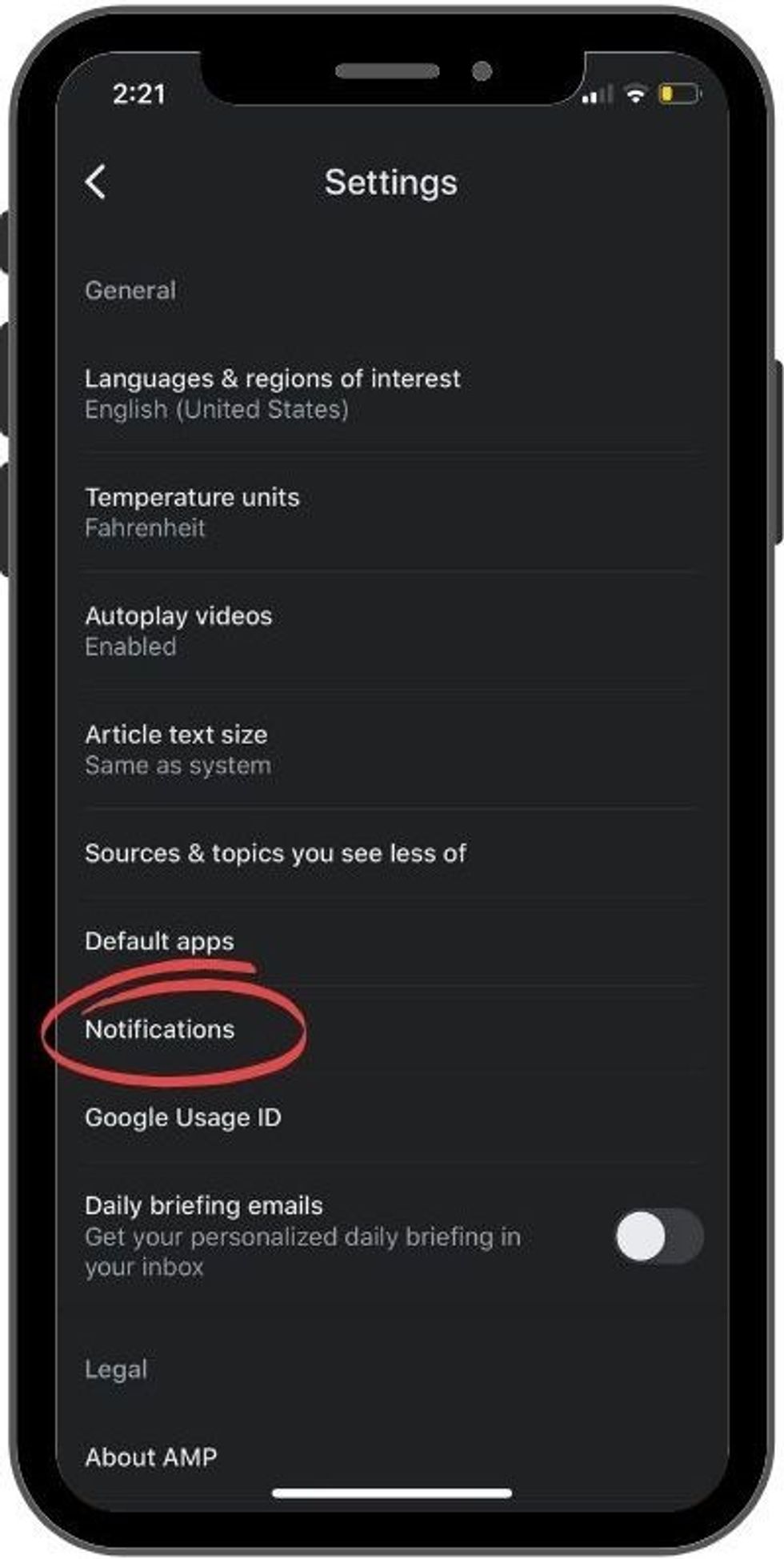 3. Flip the switch to "On" and adjust your preferences.