Growing up in New Jersey, people often already have preconceived ideas of the type of person that I am. So, here are 13 of my favorite parts of New Jersey that show how it really is.
1. Bagels

Of course, I had to include bagels! New Jersey wouldn't be New Jersey without its bagels. Breakfast bagels are the best thing on this Earth, without a doubt. Bringing up the classic debate between the pork roll and the Taylor Ham is always a good way to start a fight (it's the pork roll).
2. Pizza
Personally, I think this is an overestimation. I definitely agree with most other New Jerseyans that our pizza is good and better than most other states', but it's not anything worth worshipping (although I do believe that pizza, in general, should be worshipped).
3. The Accent
You either have one or you're really good at faking it. I, myself, have mastered the accent and am skilled at the "I went downstairs to get some coffee but my dog ate it" bit. It's interesting because even though I've lived in New Jersey for 18 years, I've never met someone who actually has a Jersey accent.
4. Dunkin' Donuts
Apparently, this isn't a big thing in other parts of the United States, but I can name at least three different Dunkin Donuts on the six-minute drive between my house and my high school. My classic go-to drink is a medium iced coffee with mocha, cream, and sugar. I probably got this at least once every week.
5. Diners
Everywhere. I love diners, and they're open all hours late into the night. They have delicious food that everyone loves with a large selection to choose from. Do you want soup, french fries, burgers, waffles, mozzarella sticks, potato salad, and gyros? They're all there.
6. How we describe where we live
I still never know how to describe where I live. Sometimes I say I'm from Central Jersey, and sometimes I say I'm from North Jersey. But, sometimes, I say I'm from Hunterdon County? It's all very confusing.
7. Driving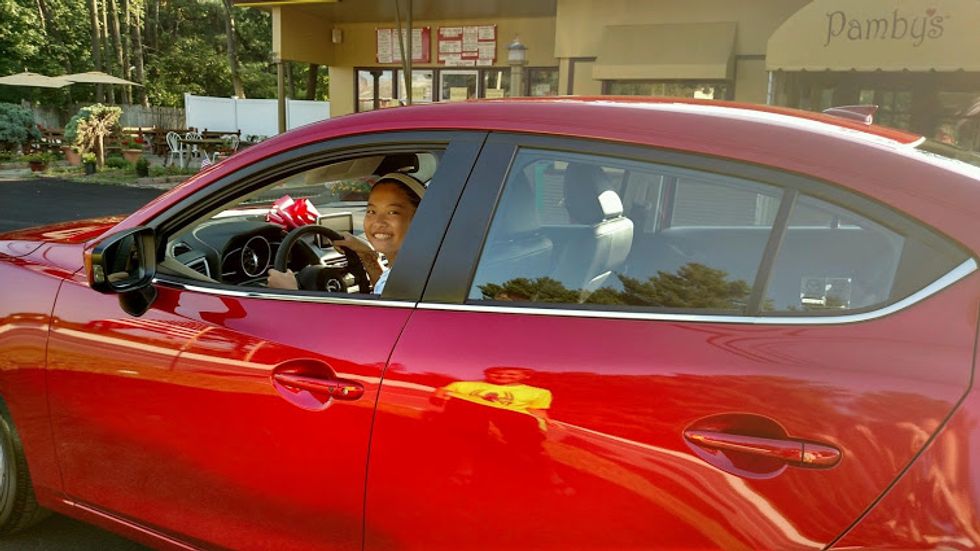 New Jersians have so many driving habits. There are the jughandles, which are the superior, and the better U-turns. The 'Jersey slide' is for when you're in a hurry or if you're bad at directions and need to exit the highway ASAP. We never pay attention to the speed limit (I personally automatically add 5 mph to any speed limit signs). Also, I accelerate too fast, as told to me by my friends who hold the grab my car handles (Yes, that's their actual name, I Googled it) when I make any turns.
8. We don't know how to pump gas.
This is actually one of the biggest perks of New Jersey by far. You probably also take this for granted. My mom even said that she took a drive out of state and once sat in the car for about thirty minutes before she realized that she needed to pump her own gas. Now that I go to college in North Carolina, I realize how much I underestimated this. Cold winter nights now get the best of me and force me out of my warm red Mazda to pump gas.
9. Sports teams are nonexistent.
Don't get me wrong, this doesn't mean that we don't like sports. Since New Jersey doesn't have many sports teams, we usually root for Pennsylvania teams or New York teams i.e. Jets, Eagles, Giants, etc.
10. We acknowledge our reputation.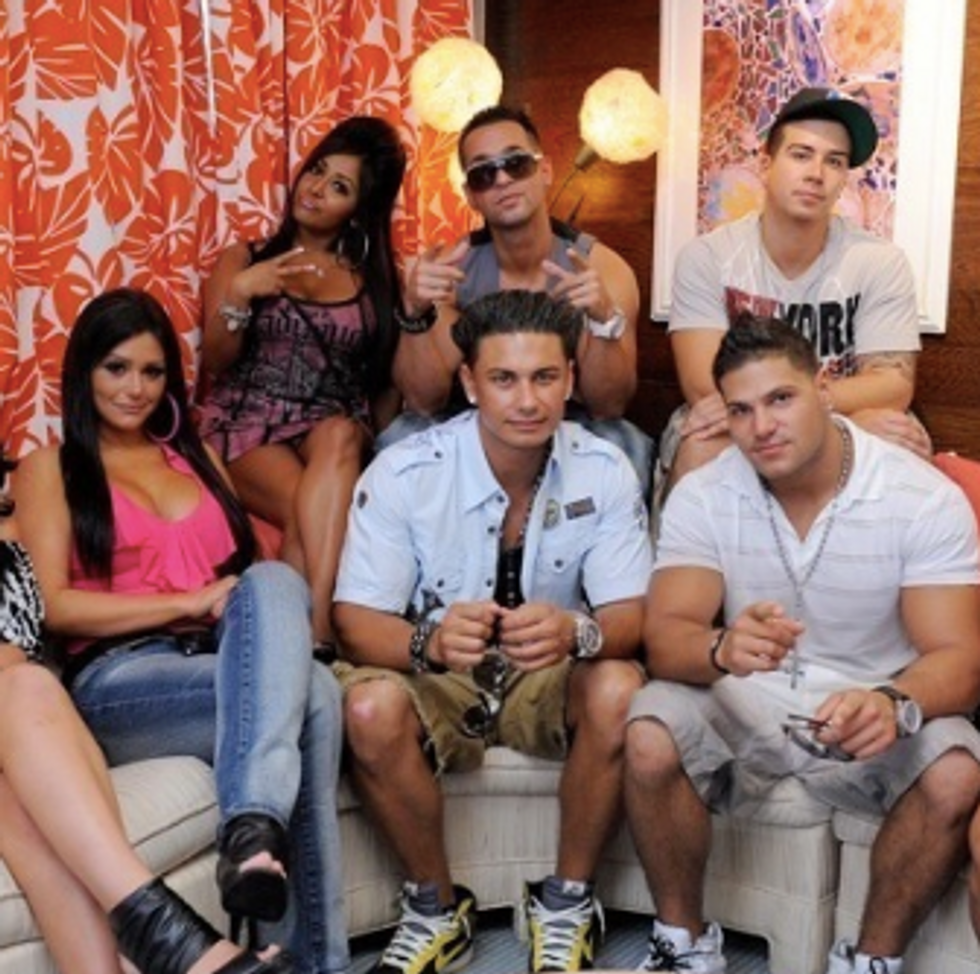 Thanks to "Jersey Shore" and "The Real Housewives of New Jersey", we don't have the best reputation. But, there's a point in every New Jersians life where they accept the #DirtyJerz life. Coming to college and having everyone ask me about Snooki helped me realize that.
11. We have a love for shopping.
I never realized how much I loved shopping until I left for college and didn't go shopping every month like how I did in New Jersey. Also, the fact that there's no clothing tax was a complete shock to me when I left the state.
12. Our cities are boring.
I don't know about every New Jersians experience, but I have never once gone to a New Jersey 'city'. I always went out of state to either New York City or Philly when I wanted to go to a city.
13. The 'Tude
According to my college friends, it's not normal to be sarcastic all the time. Interesting. Attitude is one of my main characteristics. Maybe we have this ''tude' because we need good comebacks to fight the people that call us the armpit of America. But, who really knows why we're so sassy?