On Dec. 10, 2015, President Barack Obama signed a very important bill for the American education system; the Every Student Succeeds Act is the new K-12 education law for the country after Congress rewrote the No Child Left Behind Act.
Why is this so important? First of all, just look at the difference in the names of the two laws; No Child Left Behind has a whole different meaning and connotation than Every Student Succeeds. In the newest education bill, all students are expected to achieve, meaning no matter their socioeconomic status, race, gender, ethnicity or where they live, each individual student will succeed.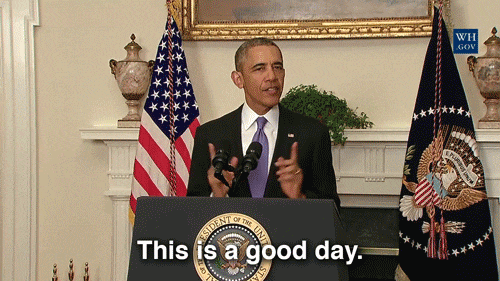 In one of my education classes, we discussed the importance of teachers holding equal expectations for all students. Students will live up to the teachers' expectations, meaning if a teacher does not believe a student can complete a task such as reading aloud to the class, then the student will perceive this expectation and live up to it. Setting different expectations for each student is setting those students up for failure. Unfortunately, this is the sad truth in many classrooms nationwide, but the Every Student Succeeds Act is exactly what this country needs.
As an elementary education major and future school teacher, the education system is something I am beginning to understand better, but there is one aspect that particularly upsets me. Public schools are funded by property taxes and test scores, which does not sound so bad right? Well, you're wrong.
A school in an upper-class neighborhood is better than a school in a lower-class one because the property taxes in the upper-class neighborhood are higher and therefore, more can be given to schools. Tax-wise it makes sense, but that does not mean it is okay for the schools. Although the children living in the upper-class neighborhoods go to great schools with extraordinary teachers, the children who live in low-income areas do not get the same opportunities or resources. And that, my friends, is what upsets me.
I mean, how are you going to tell a small child that because of where they live, their school is considered worse off than another school? Federal funding of schools is definitely an issue in this country, but luckily, the new Every Student Succeeds Act will help transform the old education system based on high-stakes test scores into one that promotes the success of all schools.
One of the issues of the NCLB was the way in which schools received funding based on high-stakes standardized tests. If students did not meet the federal requirement in terms of test scores, then that school did not receive as much federal funding as it would have with the appropriate scores, and other federal sanctions were placed on the school too. It was this type of accountability system that has plagued our education system and led many schools to over-test students in hopes to get the scores needed to succeed.
States and school districts were creating and administering dozens or even hundreds of extra tests to ensure that they were on track for all students to perform well on the annual test required by the law and the teacher evaluation mandate in the waivers. This outcome is almost expected because the annual test became almost a death penalty moment for schools — if you didn't perform according to the plan, you faced severe federal sanctions. NCLB became a "punish your way to success" accountability system.
Under ESSA, each state has more freedom to create an accountability system for schools that does not have to be primarily based on testing. Each state is required to have "test results, graduation rates, English proficiency and another measure of school quality or student success in its accountability system," but this other measure does not have to relate or even involve testing.
Another subject the new K-12 law mentions is teacher evaluations. States can now choose to keep the old teacher evaluation system, eliminate it completely or implement a new one. There is no more federal government involvement in teacher evaluations, and the decision to keep, change or create a system of teacher evaluations is entirely up to the states and school districts.
The third major topic of the ESSA is how states now identify the lowest-performing five percent of schools every three years, and each state will decide what to do to improve these schools using their new accountability systems. Under NCLB, schools in the lowest five percent were forced to close, convert to charters, teachers and principals were fired, and other federal sanctions occurred, but not anymore.
It is now for the state — and not Washington, D.C — to decide what to do about these schools that are struggling with improving student achievement.
Essentially, the Every Student Succeeds Act gives more authority to the states in terms of their schools, and promotes an education system that will benefit the nation and all of its students.
"Every student can learn, just not on the same day or in the same way."