Welcome back
Sign in to comment to your favorite stories, participate in your community and interact with your friends
LOG IN WITH FACEBOOK
Report this Content
This article has not been reviewed by Odyssey HQ and solely reflects the ideas and opinions of the creator.
Subscribe to our
Newsletter
Featured
December is around the corner, are you ready?
436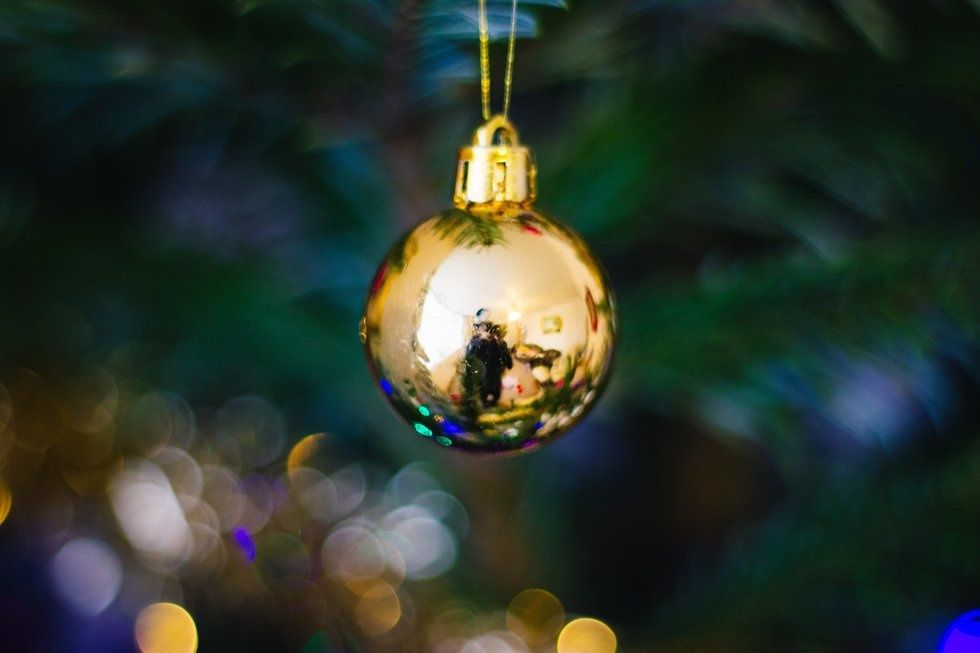 Unsplash.com
As they tend to say, its the most wonderful time of the year! People have begun to compile their Christmas to-do lists in anticipation for the season of sugarplums and gingerbread.
The history of the Christmas to-do lists goes back hundreds of years, almost as old as the holiday itself, however, people tend to fall out of this habit as they get older. This is unfortunate, as the theme of Christmas tradition can add bundles of the spirit of joy to your families.
Below are some of the most things someone should have on their Christmas to-do lists!
1. Make Christmas cookies.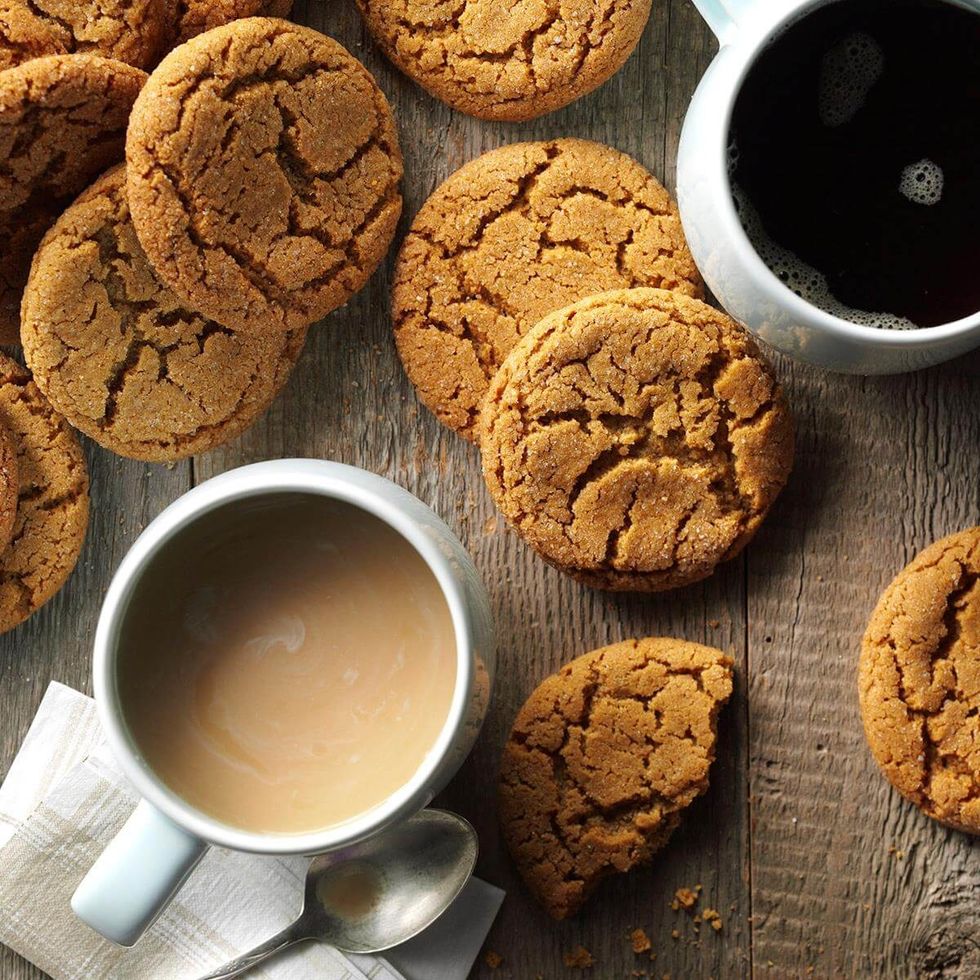 Gingerbread, gingersnap, sugar cookies, snickerdoodles, it doesn't matter! Baking some sort of Christmas dessert cookies should definitely be on your lists.
2. Burn Christmas candles.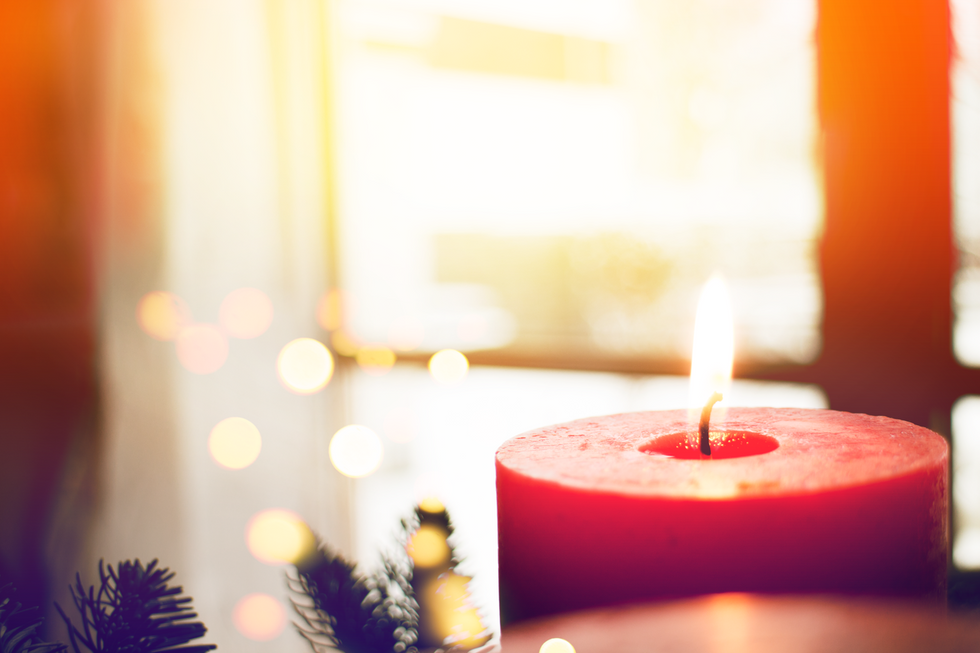 unsplash.com
Walking into a dimly lit room, fire place on, and a holiday scent in the air is one of the best feelings in the world. Yankee Candle Company, Kringle Candle Company, Home Goods, and Bath & Body Works all have a wide variety of candles spanning over many seasonal settings.
3. Ice skating.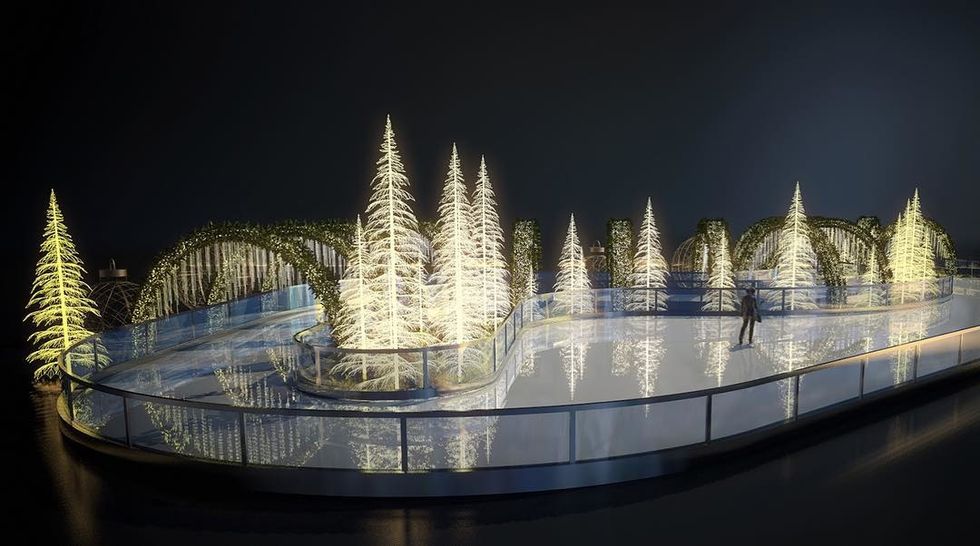 instagram.com
This is one thing I have yet to do, but it is one of the first items on my to-do list. For many people they may think, "There are no ice rinks around me, I live in (insert hot Southern State)." But fear not! You may be surprised by a simple Google search to see an ice rink relatively close to you.
4. See snow! (if possible)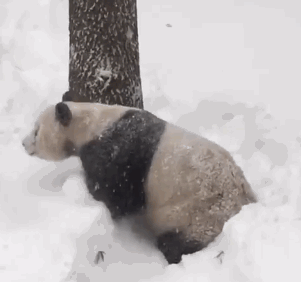 Giphy
You may have to drive a little bit, but it's worth it! Being able to see the snow in all of it's glory can make your winter experience ten-times as fun! Be sure to wear proper footwear though - cold, wet feet are no fun.
5. Decorate a Christmas tree.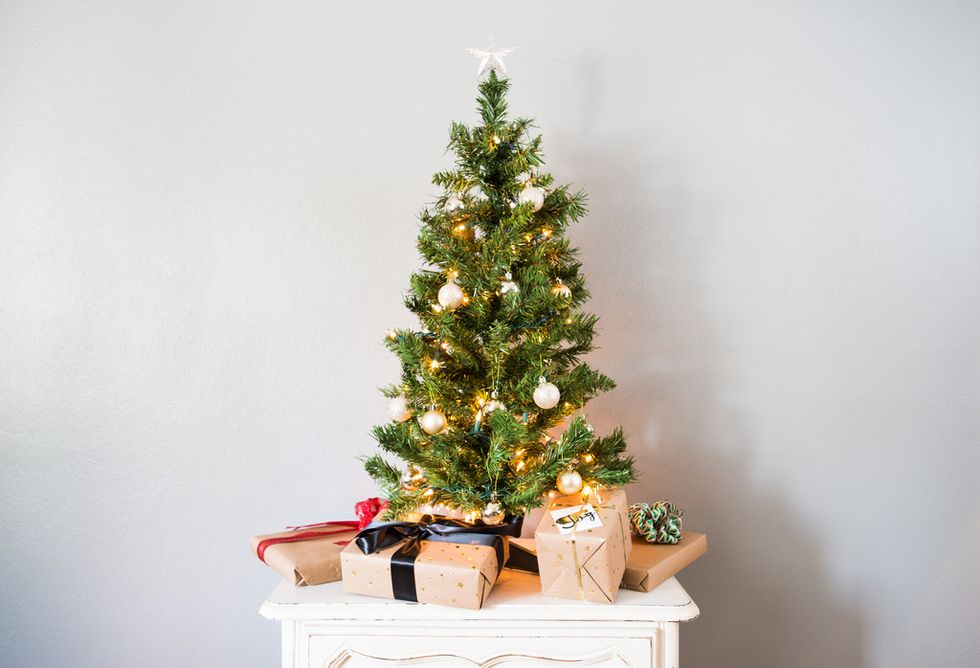 unsplash.com
One of my best memories around Christmas time is being able to decorate the tree with my parents and brothers. There is just something so nice about being able to create something together and as festive as the Christmas tree to give you that warm, fuzzy feeling inside.
6. Volunteer.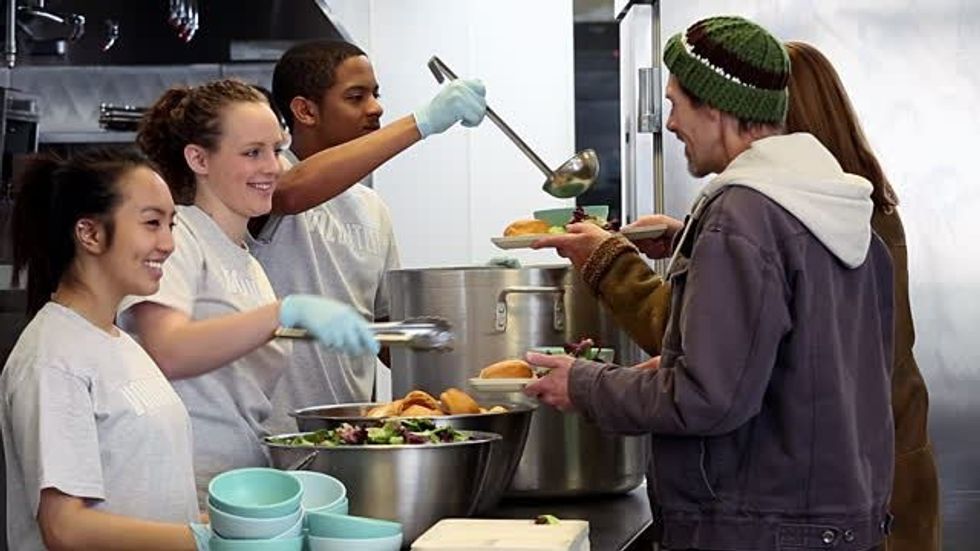 wp.com
It is important to remember that Christmas is also about giving, not just receiving. Taking time to give back to your community can really make you appreciate your own blessings in life. Not only that, serving the disadvantaged and bringing some joy into their lives is just another way to spread the Christmas spirit.
7. Go to a novelty shop.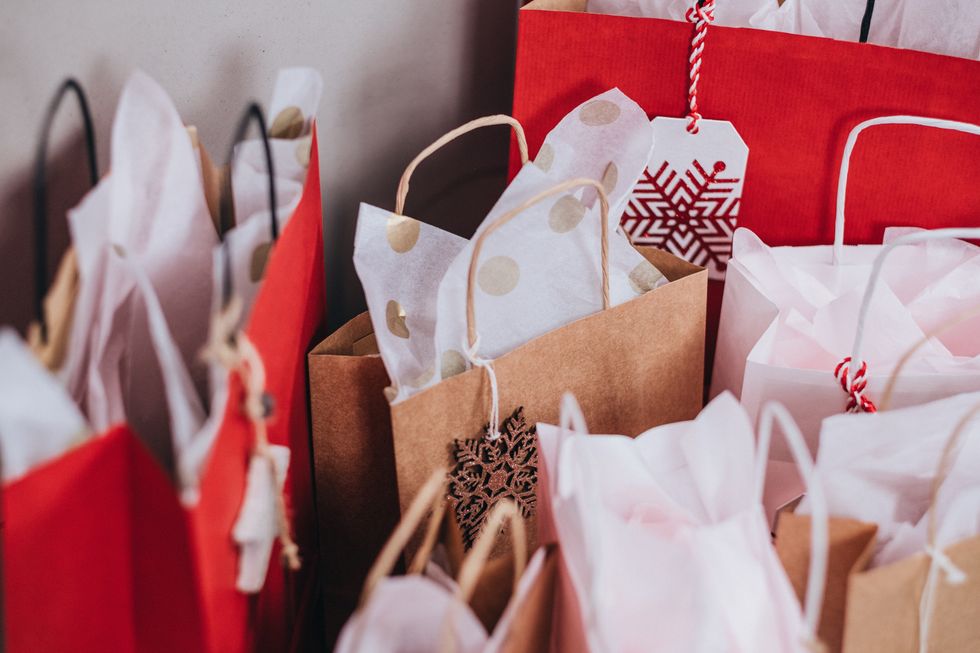 unsplash.com
Novelty shops are great because unlike other stores, these are just for fun! It is unwinding to go shopping to look at fun little crafts and toys. Who know's maybe you'll find the perfect Christmas gift for someone there?
8. Attend a Christmas parade/festival.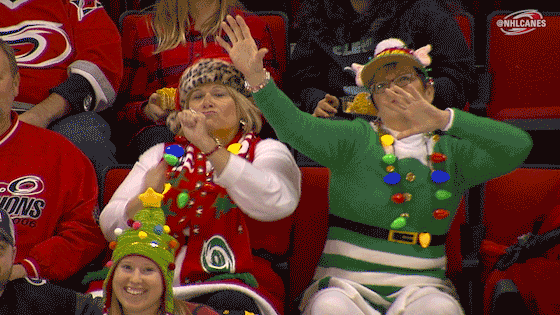 Giphy
You will have the most fun at a Christmas parade, I promise you. Going with friends and family is a sure way to hype you all up for the coming holiday season! Get some Christmas sweaters, ugly hats, and just roll with it!
This truly is one of the best times of the year, and it is up to us to make the most of it. Although all of these listed activities are sure ways to make your holidays bright, there is always something more important: Spending time with your family and loved ones. Yes, the holidays are about the Christmas spirit, the caroling, the sleigh rides, and the fruitcake. But more importantly, they are about the time of year when we can all come together, love one another, and get ready for the New Year. Remember this and have a great holiday season!
Keep Reading...
Show less
Featured
Put away the swim suits and your favorite high-waisted shorts!
1194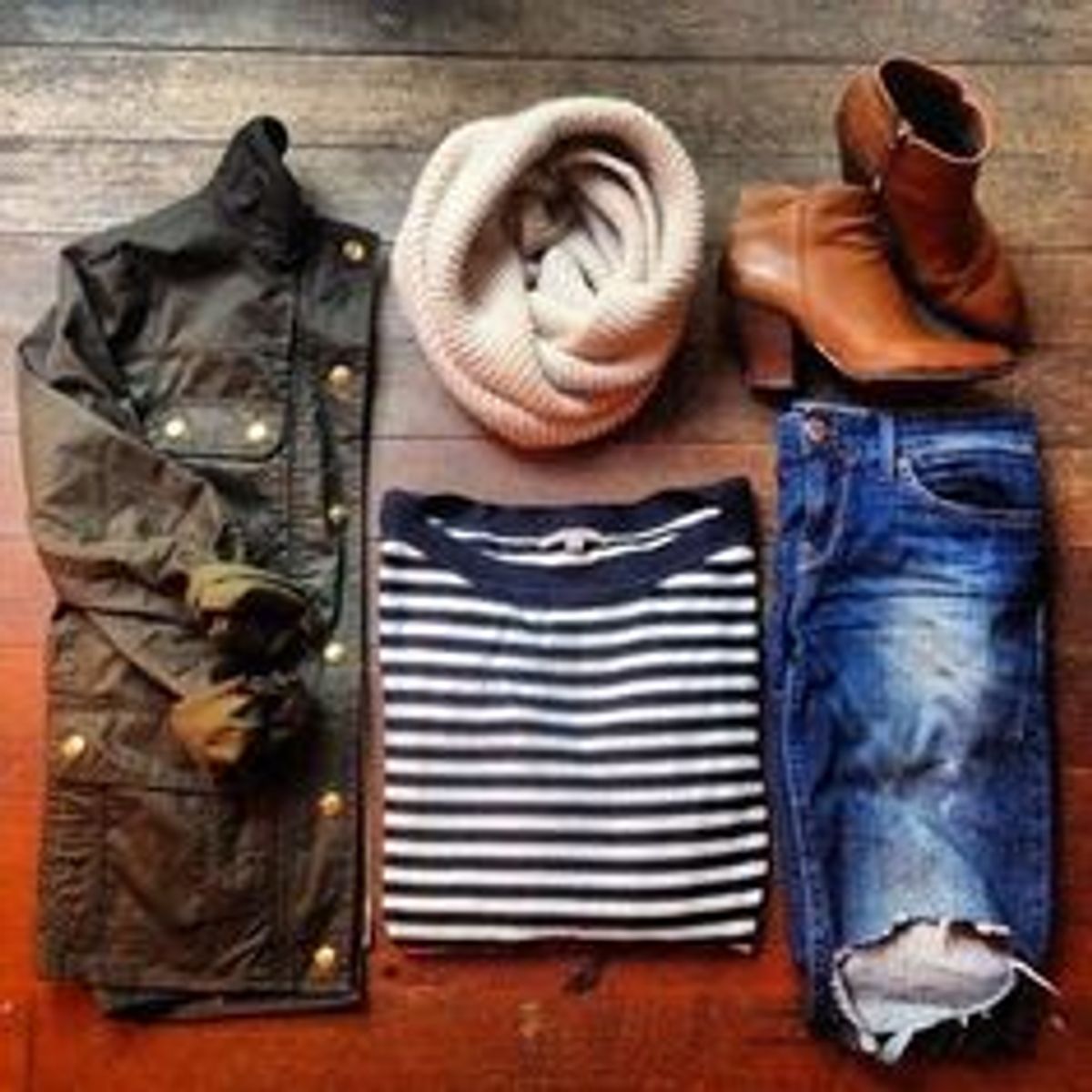 The transitional months of fall can cause some fashion headaches as you try to figure out what clothing to keep in your closet. With limited amount of college living space and the ever-unpredictable Nebraska weather, sometimes it's difficult to know what should be taking up that precious closet space as you transition into winter. As you pack away those tanks and shorts for the chilly months ahead, get your closet ready with a few Fall must-haves. 
1.The classic long-sleeve chambray shirt: The possibilities and versatility are endless.  If the temperature starts to dip, pair it with your favorite pair of pants and a beanie and you're ready to go! A little warm?  Pull out a pair of printed shorts, tie up your top to create a waistline, roll the sleeves, and you're set!  (Pair chambray with a printed pant, black leggings, or jeans with a different wash for a comfortable, yet put-together look!) 
2. A medium weight jacket: Fall often can be frustrating when the weather is not quite warm enough to go without a jacket, but not cold enough for a coat. To combat, keep a medium weight jacket in your closet that you can throw on for those chilly evenings. My suggestion? Pick a great casual jacket with a hood and defined waistline. 
3. Ankle boots: The perfect shoe for the transitioning months. Riding boots are great, but sometimes they can feel too bulky on a warmer day. Keep your toes comfortably warm and stylish during the fall months with an ankle boot instead. Walking to class? Keep the heel to a minimum for extra comfort. 
4. Light: Medium-weight sweater. It's not cold enough to throw on your full-out winter sweaters yet, but you're going to need an option that offers a bit more warmth than your average t-shirt. 
5. Dark wash jeans: You've probably already had a few pair of jeans in your closet, but if you haven't, a pair of dark wash jeans is the addition you should make. As the days get cooler, dark wash jeans offer a great transition into the winter months. 
6. Scarf/Hat: Let's be honest, we live in Nebraska and that means we never know when we might have an impromptu snowstorm. To make sure you're not caught off guard, keep at least one warm scarf or hat with you. Plus, you can always use a beanie to hide second day hair!
Fall weather is here, and with these staple items you will be ready for whatever weather Nebraska decides to stir up! 
Keep Reading...
Show less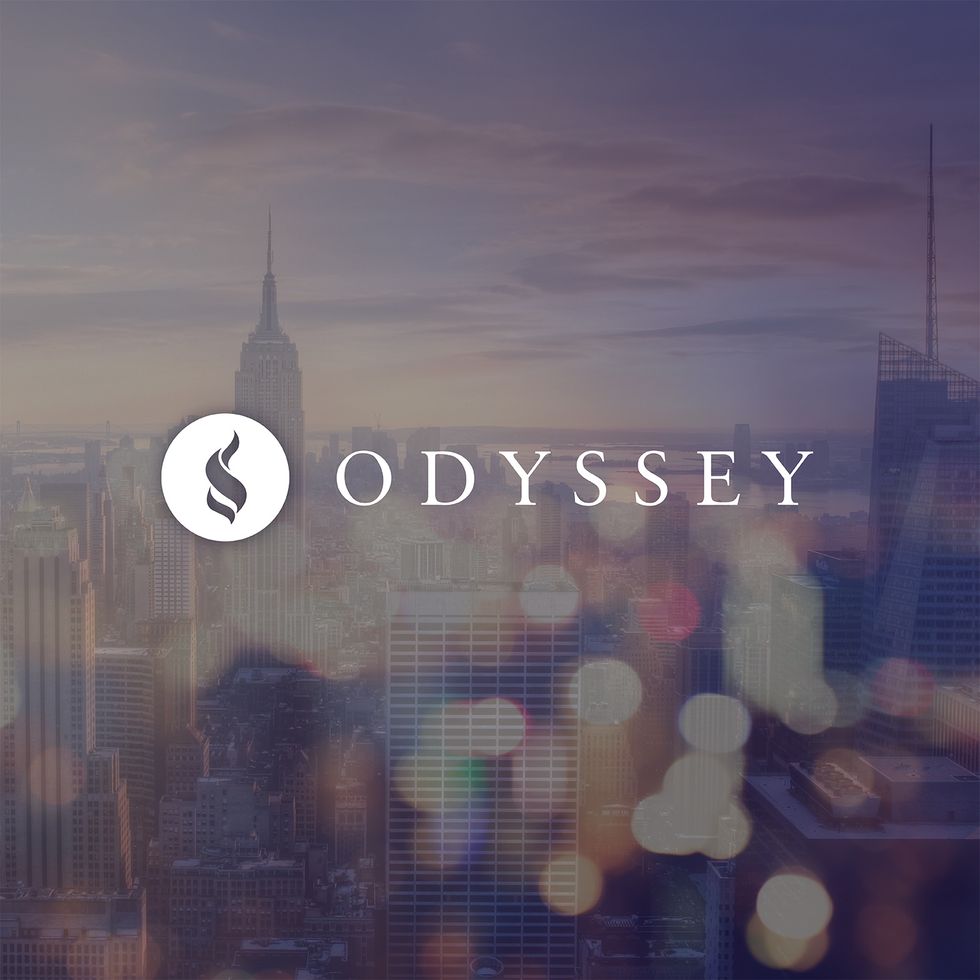 https://www.theodysseyonline.com/video/we-are-rollins-odyssey
At Odyssey, we're on a mission to encourage constructive discourse on the Internet. That's why we created the response button you can find at the bottom of every article.
Keep Reading...
Show less
Student Life
I wouldn't trade what we have for the world.
5278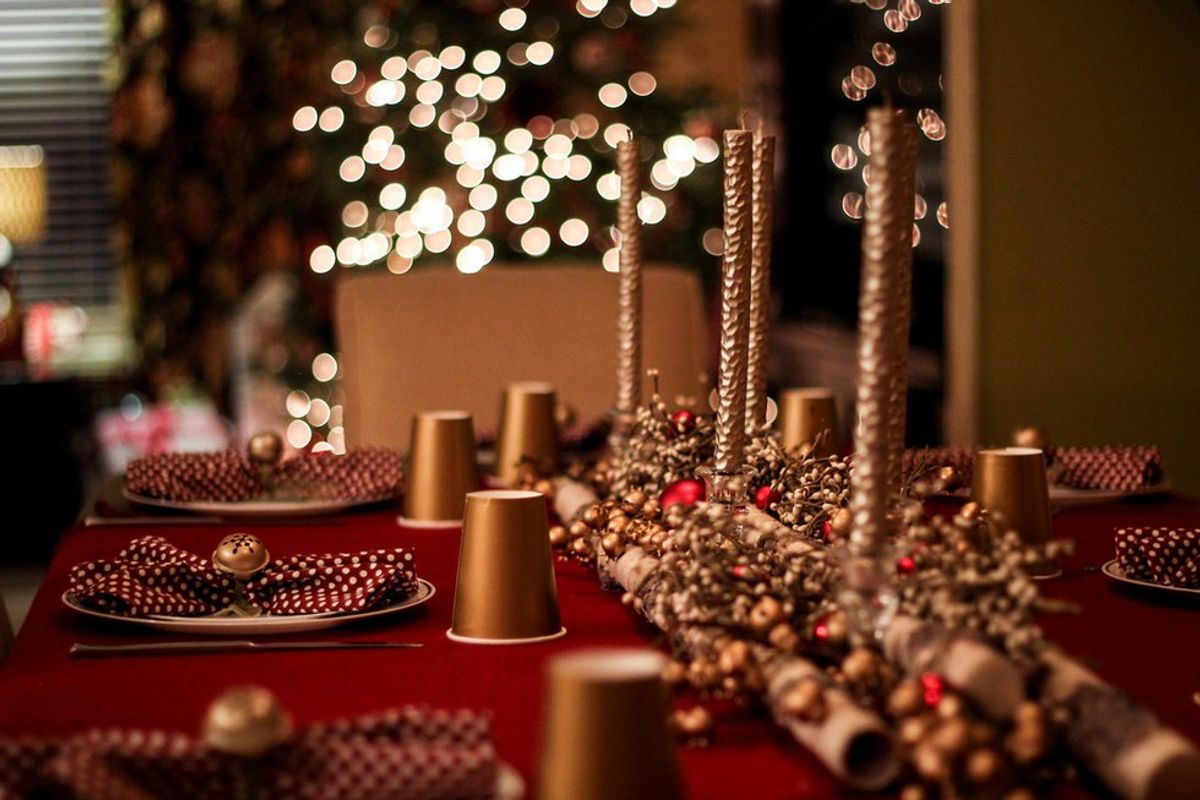 Matt Johnsn
When I was a kid I always went to my grandparents house whenever we celebrated any sort of holiday. We were a decently sized family and it was always a blessing to be in their house and surrounded by love during the holiday season. However, that all changed when my grandfather passed away and my grandmother was diagnosed with Alzheimer's. The family then began to drift apart and life went on, and we ended up all celebrating our own holidays with other family members.
When everyone else is talking about how their whole family is getting together for Thanksgiving, Christmas or Easter I think back to when I was little, but my memories are very limited from those days. I cannot relate to my friends that come from big families or the ones who have traditions where they go to their families house. The simple fact is that my life and my family is not like that.
However, I do not envy them or wish that my life was different. I did have those kind of holidays when I was younger, and I did enjoy them, but honestly, I love the way we celebrate holidays now. Spending it with friends who invite our small family over to their house to celebrate with their families adds a little extra to our holiday season. We enjoy the fellowship and the love that we feel from these people even though they aren't technically our family.
We also respect the fact that they would like to celebrate with strictly their family, especially if they do not get to see each other very often, whether they be separated by distance or simply scheduling conflicts. The holidays are a time for people to come together and spend time with people they normally don't get to spend time with. We do the same, just a little different from everyone else. With college, work and social lives, I don't get to see my family a lot. It's a blessing to be able to spend time with just them because we are such a close knit family.
I am so thankful for my family and the amazing people that I have in my life. I am blessed to have the family and support system that I do. I know that no matter how small or how big, my family will always be here for me and I wouldn't trade my family holidays for anything at all.
Keep Reading...
Show less
Featured
Turns out shielding yourself from ideas can be detrimental to your ability to learn
3960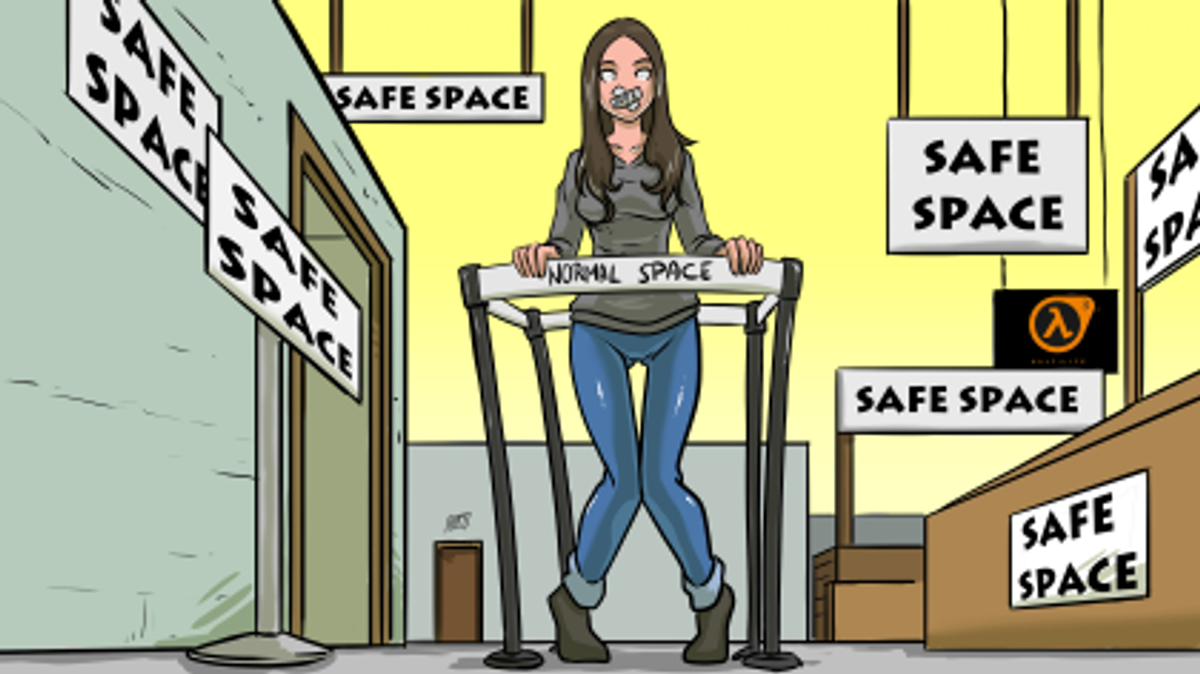 www.semipartisansam.com
College is a place for people who want to learn. That is the primary function of any academic institution. Its purpose is not to coddle us, nor should the community always be in agreement with us. We are supposed to surround ourselves with a variety of viewpoints that challenge us to learn, not the same repetitive points of view that make us happy.
Erika Christakis, the associate master of Silliman College, sent out an email to the community in regards to her thoughts on Halloween costumes that some people deem offensive. In her email, she writes, "…if you don't like a costume someone is wearing, look away, or tell them you are offended. Talk to each other. Free speech and the ability to tolerate offence are the hallmarks of a free and open society." That seems completely reasonable. It certainly is how I would handle such a situation. Apparently, Christakis broke a taboo at the Yale undergraduate community. Students surrounded the associate master's husband, who is a sociologist, in protest, and a sophomore engaged him (Warning: Foul language). While both the reason for the protest and the crass way she engaged him were highly inappropriate, one line she said really disturbed me, "It is not about creating an intellectual space… It's about creating a home here!"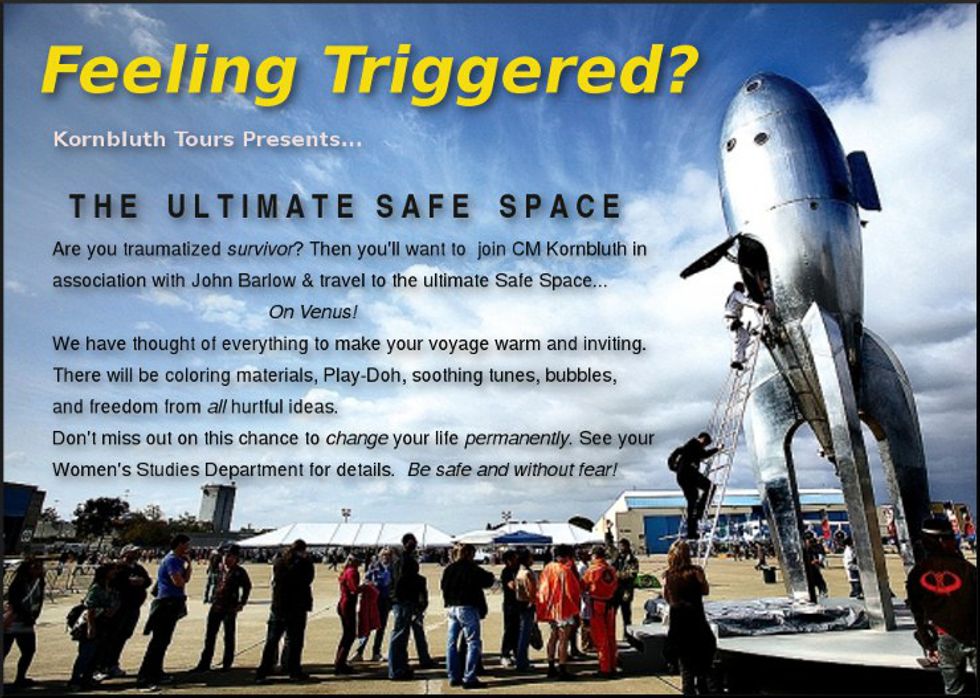 That's right, instead of focusing on learning, ignoring what they found offensive or even engaging in a proper debate, these students launched into a frenzy of exactly what they want to defend against: intolerance. They cared more about feeling at home and "safe." I'm sorry, but college is not meant to be your home and it should keep you safe from things that actual cause harm, like assault, not a benign difference in opinion. Students like these are turning colleges from institutions of knowledge to institutions of fragile emotions.
Professors are slowing seeing that some students don't care about the academic material, but rather they look to see if the material presented matches their views. One professor did not get his contract renewed because he had students read texts from Mark Twain that they saw as offensive. Mark Twain, the classic American author, whose books were read by most high school students, caused college students enough distress to report the professor. This isn't an isolated incident. Many like it have, and continue to, come to light. One professor even wrote an anonymous article about how he fears for his job because of what he teaches. Apparently professors need to start teaching based on emotion and not intellectual value.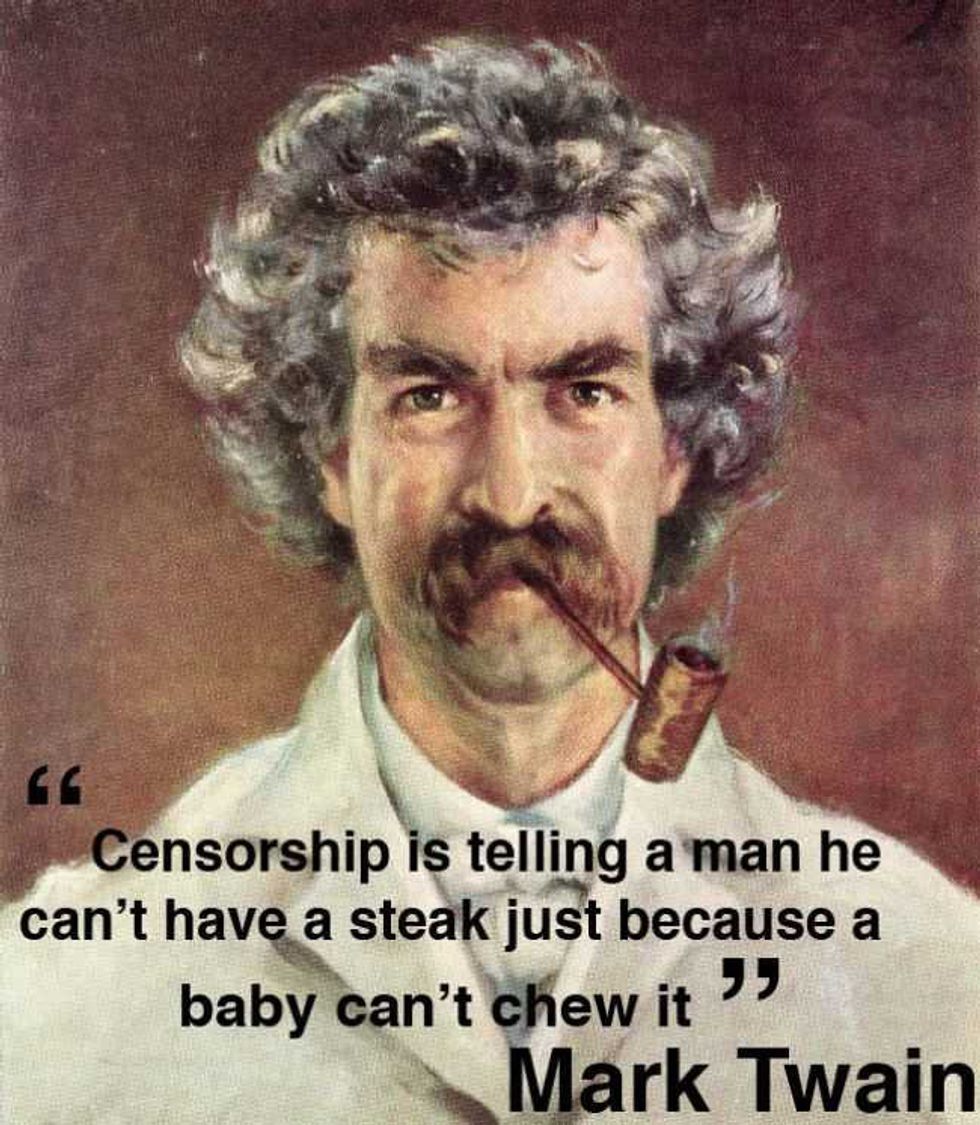 Another contribution to the issue are "safe spaces." These places are meant to be where students can feel "safe" to express themselves without fear of being judged, ridiculed, etc. The main problem with that is what is "safe" to one person does not mean "safe" to another. What if I write a poem that someone may deem offensive and say it in a safe space because I feel "safe" to recite it? Then someone in that space gets offended by it, whose "safety" comes first? Safe spaces are one of the most selfish ideas on campus. When someone says they support safe spaces, they are supporting a safe space for themselves, not for everyone.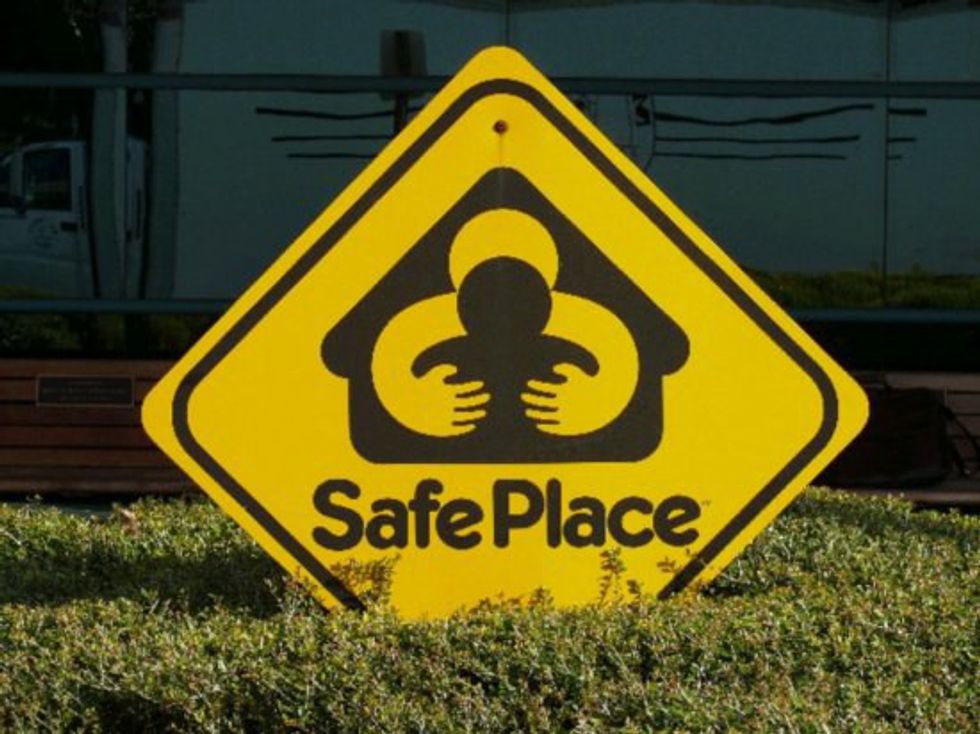 College is not for the people who need to feel protected from differing values. College is meant to be a place where differences in ideas can be exchanged in a positive manner. If you want a "safe" space or community, go back to your parents' house, not your classroom.
Keep Reading...
Show less
Subscribe to Our Newsletter