As we progress in time, our technological advances only increase. We've come so far in the past ten years that looking back makes us almost want to laugh. It's so easy to take our smartphones for granted, but back in the "old days" we didn't have cool gizmos with apps and amazing camera quality. Taking a look down memory lane is really something special and it makes me cherish the time I had with these super cool pieces of technology.

1. Leap Frog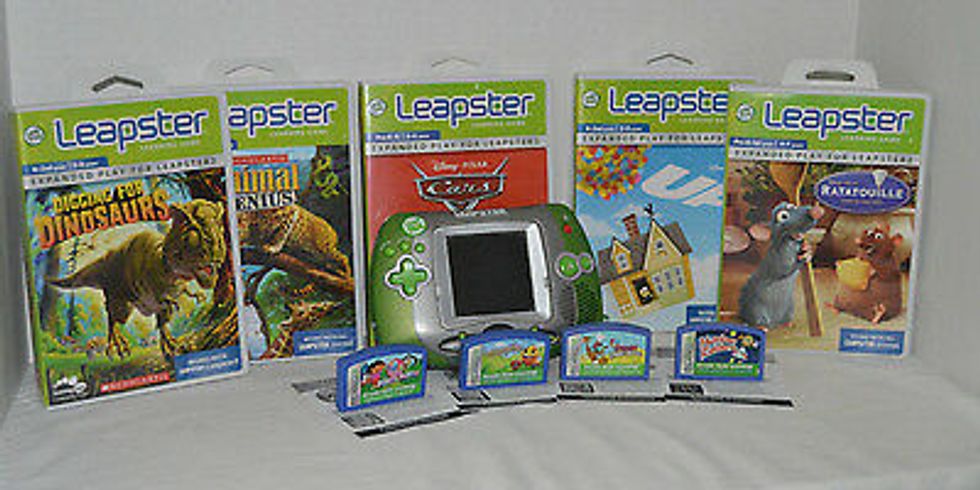 Before smartphones had even been invented, this was the coolest source of knowledge. Going to Target to pick out a new Leapfrog game was like Christmas in July. Playing with these on long road trips or on flights was the easiest way to pass the time and the options were both entertaining and educational. The options were truly endless and kids nowadays will never understand the sheer satisfaction of playing with one of these bad boys.
2. Dream Life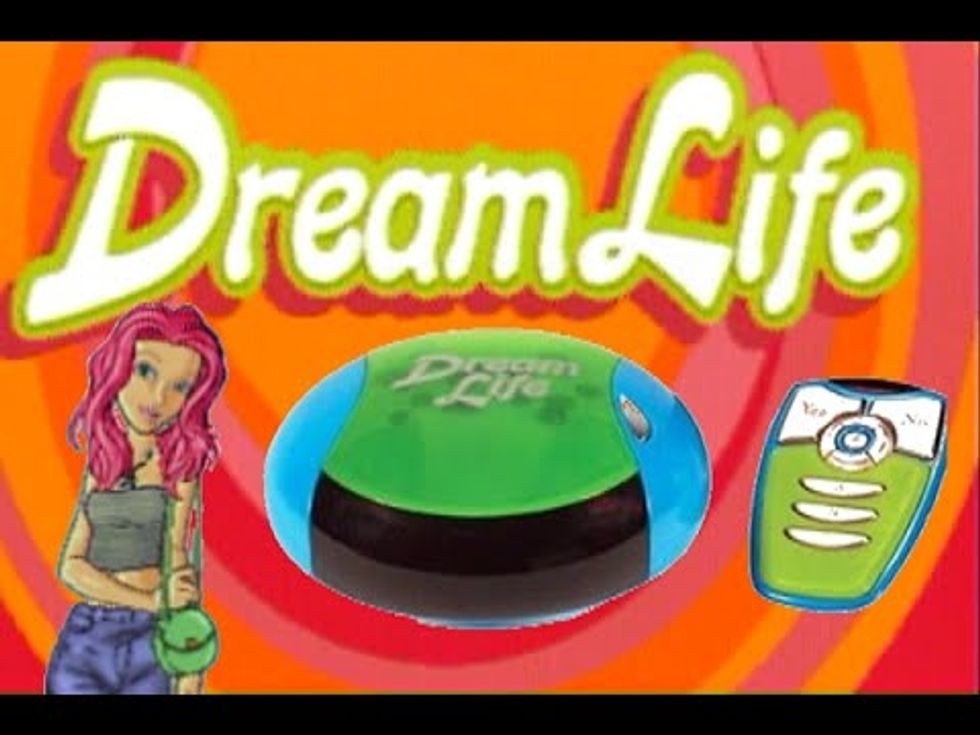 Now, I never had Dream Life myself but one of my friends had it and we were absolutely obsessed with it. The interactive game plugged into your TV, giving you the ability to create well... Your dream life! Whether you were going to the mall picking out new clothes, go to school, or even get a job the options were endless. You could easily spend your whole day inside trying to save up your fake money to go buy the newest and coolest things around.
3. Tamagotchi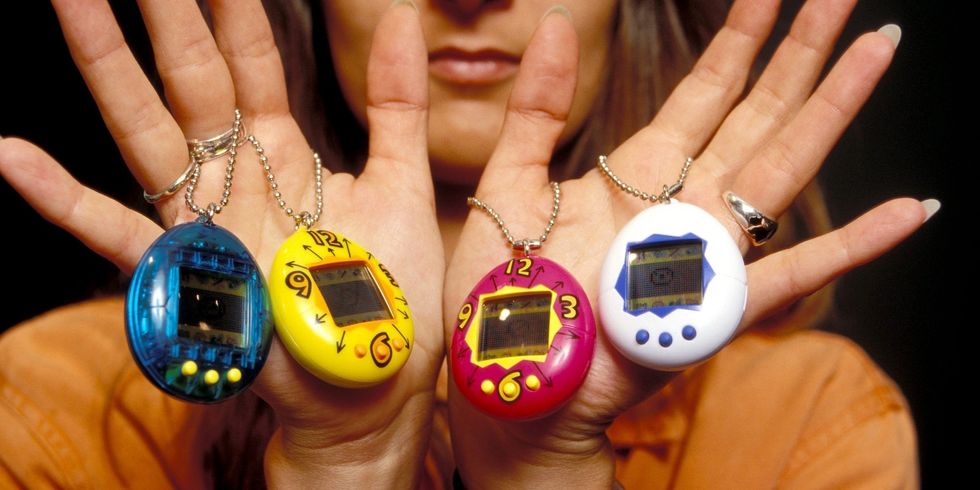 Nothing can compare to the stress of handling a Tamagotchi for the first time. Though only being approximately nine years old, the role of motherhood or fatherhood was thrusted into your hands, being expected to feed, clean up after, and play with a little blob creature every single moment of every single day. When you eventually had to set it aside or let a friend take care if it, it would end up dead somehow and you'd really begin to question if they were worth the money. Not only were they a kids best friend, but they were also the coolest accessory to have on your backpack.
4. Pixel Chix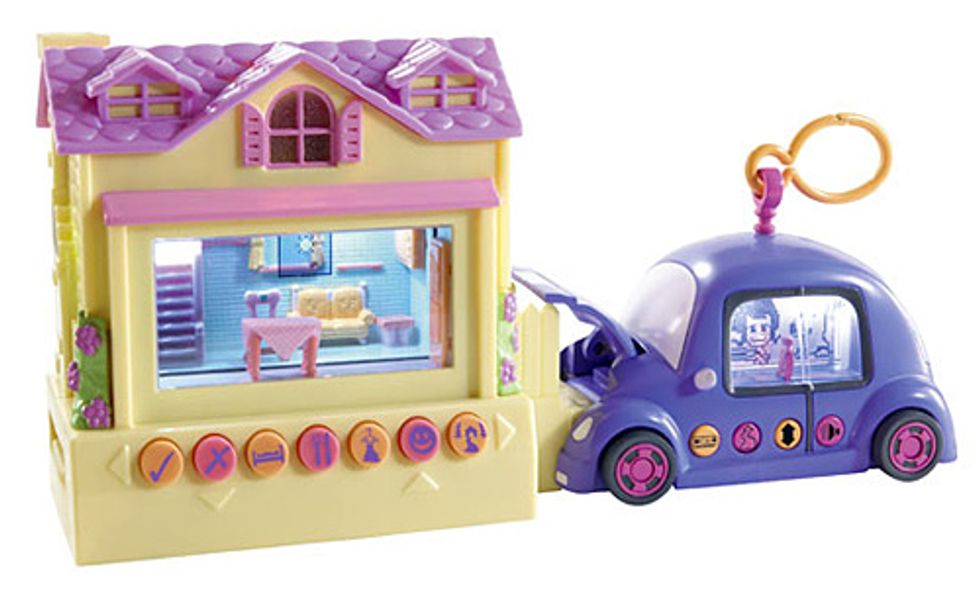 Pixel Chix was quite frankly one of the most fun toys I had as a kid. Taking care of a pixel girl, being able to feed her, choose her clothes and take her out on adventures was really cool. I specifically remember having a two story house and I could connect my house to that of my friends and both of our pixel chix would have a blast with each other. On the other hand, I also remember making my girl so mad that she stormed out of the house... Uh...
5. Oregon Trail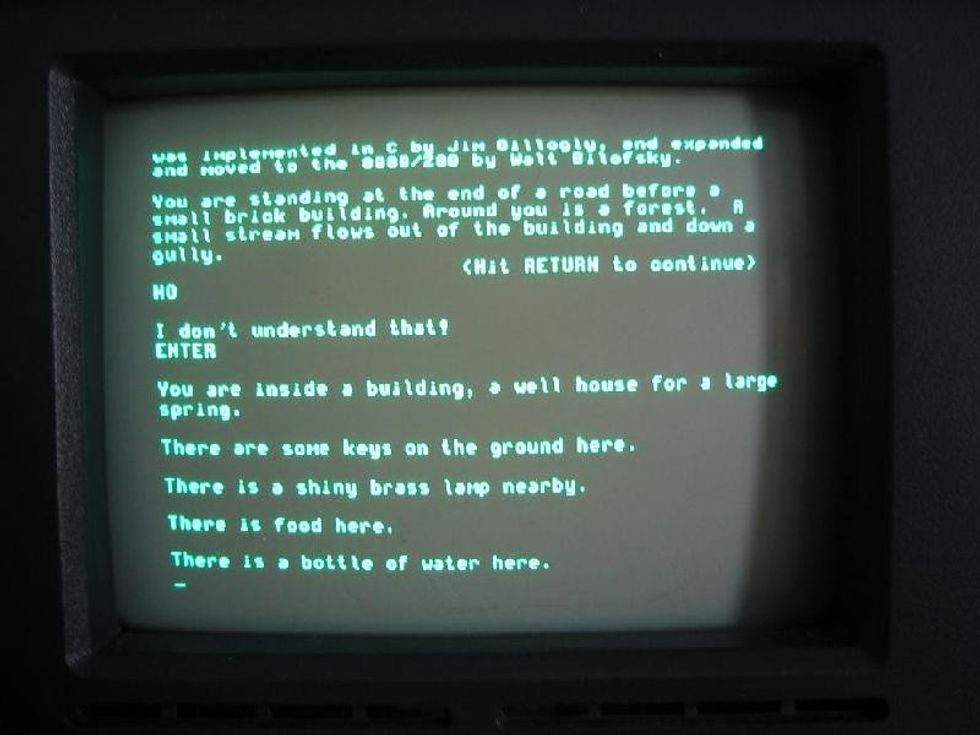 This was a fundamental part of the elementary school era. Playing Oregon Trail during your fourth grade social studies class was the easiest way to pass the time until your horse broke its leg, your wheel broke off your wagon and all of the sudden you were bit by a snake. Though the game is still around today, it's not as popular as it was and it definitely has better graphics than it did back then.
6. iDog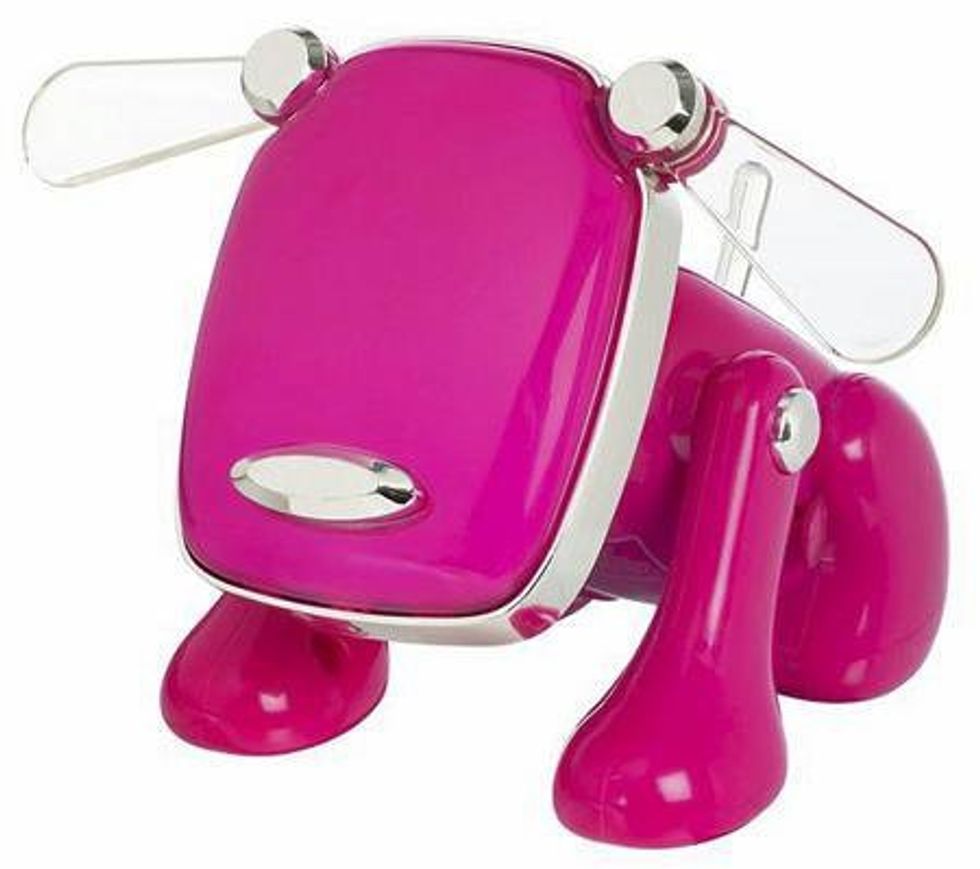 Getting one of these from the store, or from the McDonald's happy meal toy, was one of the best things ever. Being able to plug in your little iPod and play tunes while your dog lit up and blinked an array of colors on the head was always enjoyable, not to mention the little ears moving from side to side. Having an iDog was like having a real dog but cooler, especially if it was in the hot pink color. Those who had them totally thought they were the coolest.
7. DS Lite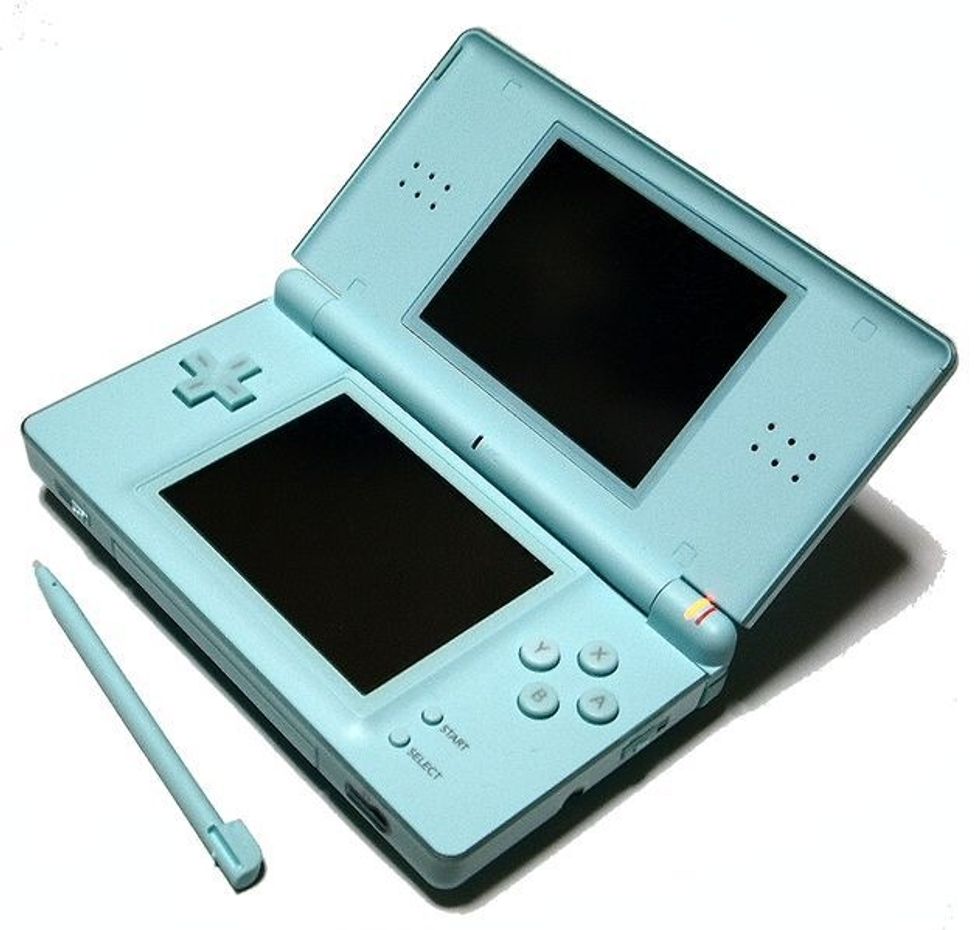 Now, back in the day there wasn't the DSi, there wasn't the 3DS, we were stuck with the DS Lite. These things were essential growing up as a kid. After graduating from the Leap Frog, it was time to move on to something bigger and better and the DS Lite didn't come to play. Every girl had at least one Nintendogs game, more than likely having two or three. Using the DS Chat room was like something out of another world and coloring the screen completely black only to carve out the word "hi" with a flower using the eraser tool was absolutely necessary.
8. Slider Phones (in Pink)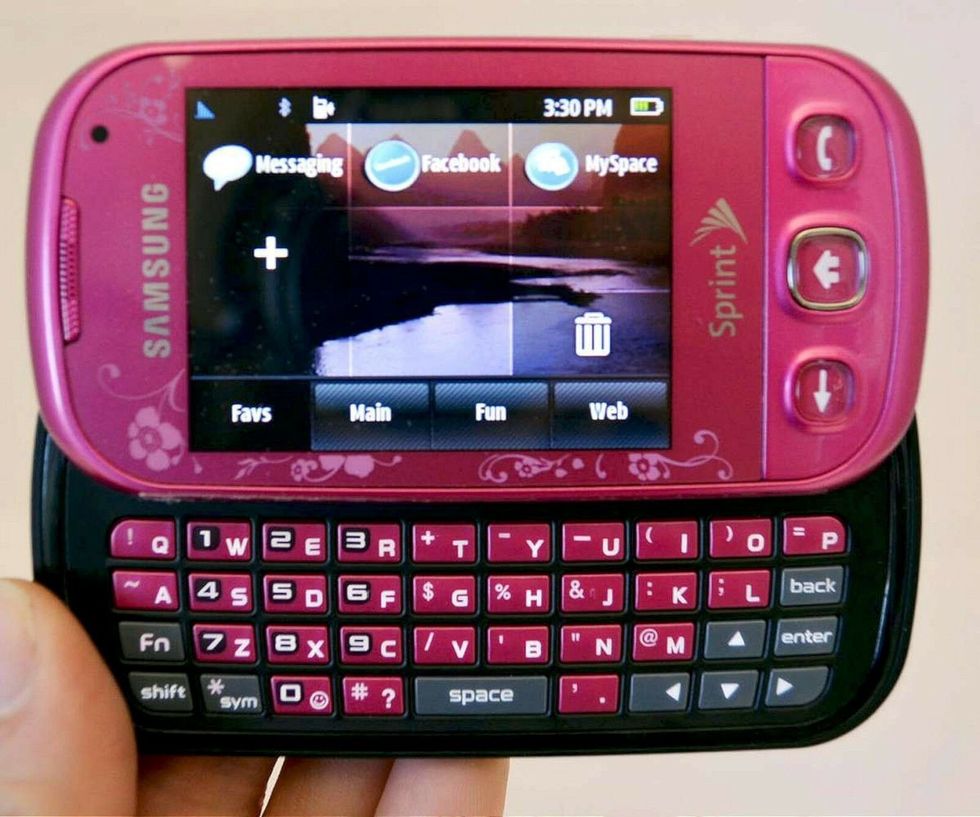 Last but certainly not least, the last piece of technology probably everyone had before smartphones came to be: the slider phone. The slider phone was the hottest piece of tech there was back in 2010. It was cooler, faster, and more unique than the typical flip phone. The games and texting capabilities were so much better, and don't forget the special ringtone you bought from the store for each person in your contact list. Having a pink phone only added to the hype and made all of the other girls jealous, no doubt about it.