Around two weeks back, I had the opportunity, thanks to my brother who attends an environmental class in San Francisco State University, to attend an informative meeting at the Greenpeace warehouse in Oakland, California. At the start of the meeting, introductions were made of everyone in the room seeking out our names, our preferred pronouns, and the reason why we were there. My purpose there, to accompany my brother on his class trip, quickly changed from one of minor interest to immediate attention.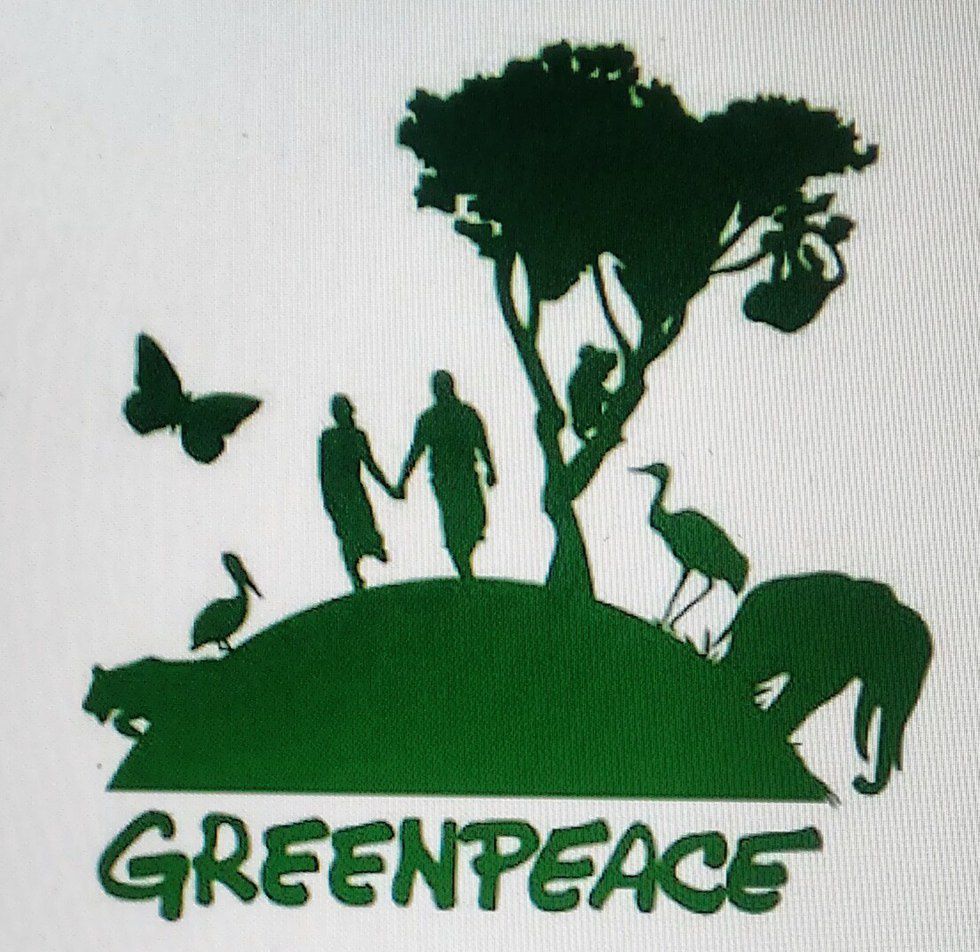 To begin with you might be wondering the same thing I was when I got to the warehouse. What is Greenpeace? Greenpeace, is an independent campaigning organization whose main goal is to expose global environmental issues and promote solutions through peaceful protests and innovative forms of communication to the public. From a small group of dedicated activists to an international organization with offices in more than 30 countries, Greenpeace has become an ever growing organization with hardworking, dedicated activists that yearn for environmental and social justice.
And this palpable energy was one I could see in the volunteers and staff members we interacted with that day. I have great respect for those who dedicate a major part of their lives to protests and become interactive activists of the movements, so being able to see these members talk with such enthusiasm about the movements they have been involved in such as Black Lives Matter and the North Dakota Pipeline, left me in awe and truly inspired.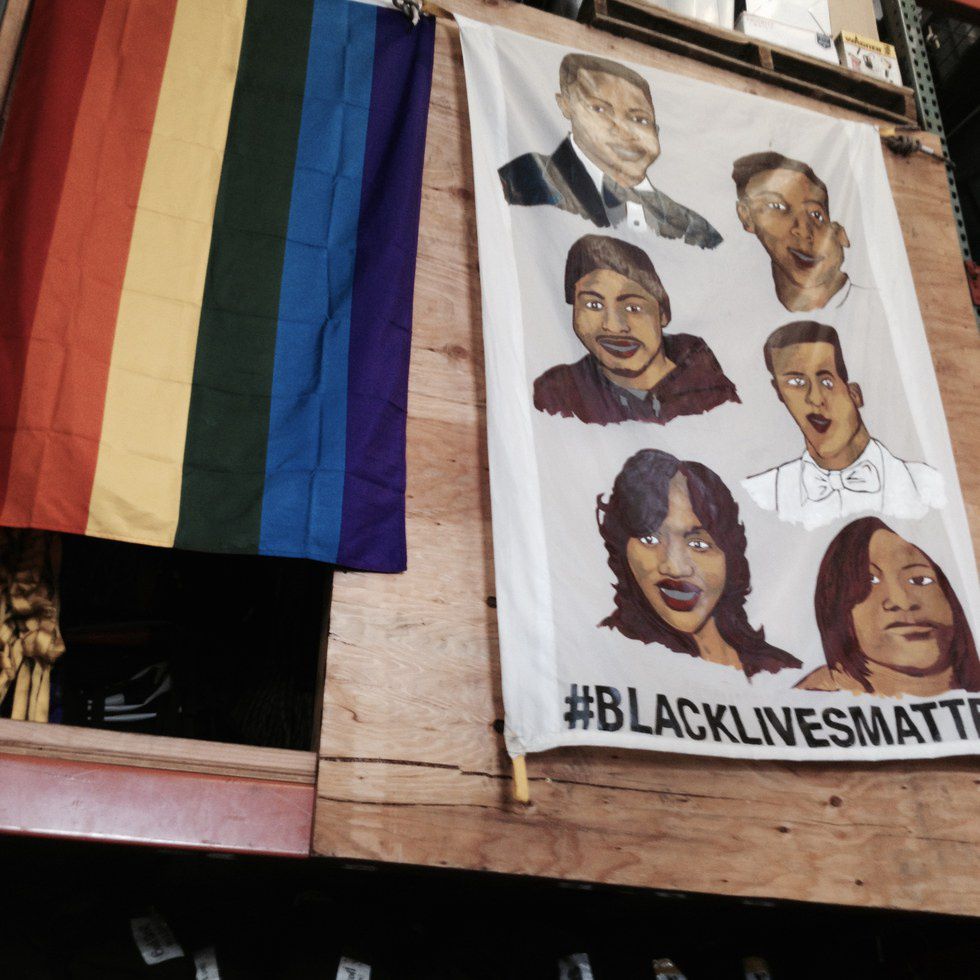 I would like to dedicate an amount of this article as well, to the importance of the North Dakota Access Pipeline, which is a movement that you have probably seen shared by many of your friends on Facebook or social media sites. It has also gained the attention of celebrities like Willow Smith, Jaden Smith, and Shailene Woodley, who further encouraged her fans to join in the movement following her arrest for protesting. The North Dakota Pipeline movement is a protest in efforts of stopping the construction of an oil pipeline being built by Energy Transfer Partners. This issue was brought to the court when the Standing Rock Sioux tribe asked for a temporary injunction against the construction, and the injunction was denied in early September.
The issue at hand that has caused representatives of more than 200 other tribes to come together in solidarity to protest against its construction is that it would disturb sacred lands and burial grounds as well as possibly harming the tribe's potable water at the Missouri River. Not only is this a movement focusing on the rights of indigenous people, but also one that focuses on the right of any citizen. We can see that in a case such as the one in Flint, Michigan, where residents' water were tested and found to have high levels of lead making it dangerous for residents to drink or bathe in. Water is a precious resource, one that humans and animals alike cannot live without. As the mayor of Flint, Michigan stated in a CNN interview, "You know, I never thought this was something that we would be begging for, crying for... clean, affordable water," And it should not be the case that North Dakota residents should be fighting for their right for this necessity. However, it is. But the positive side of this is that people are taking a stand for it and for what they believe is right.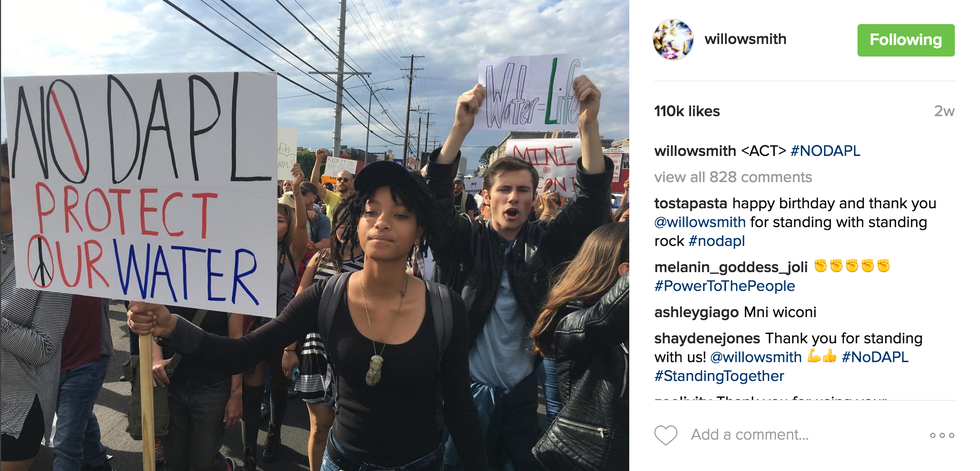 Back at the Greenpeace warehouse, we were given a tour of the warehouse and then given the opportunity to paint cloth signs that were going to be used for the North Dakota Pipeline movement back in North Dakota. Many of these signs were lost or abandoned during the months of protesting and a lot more some weeks back when there was a police assault on peaceful protestors followed by around 150 arrests.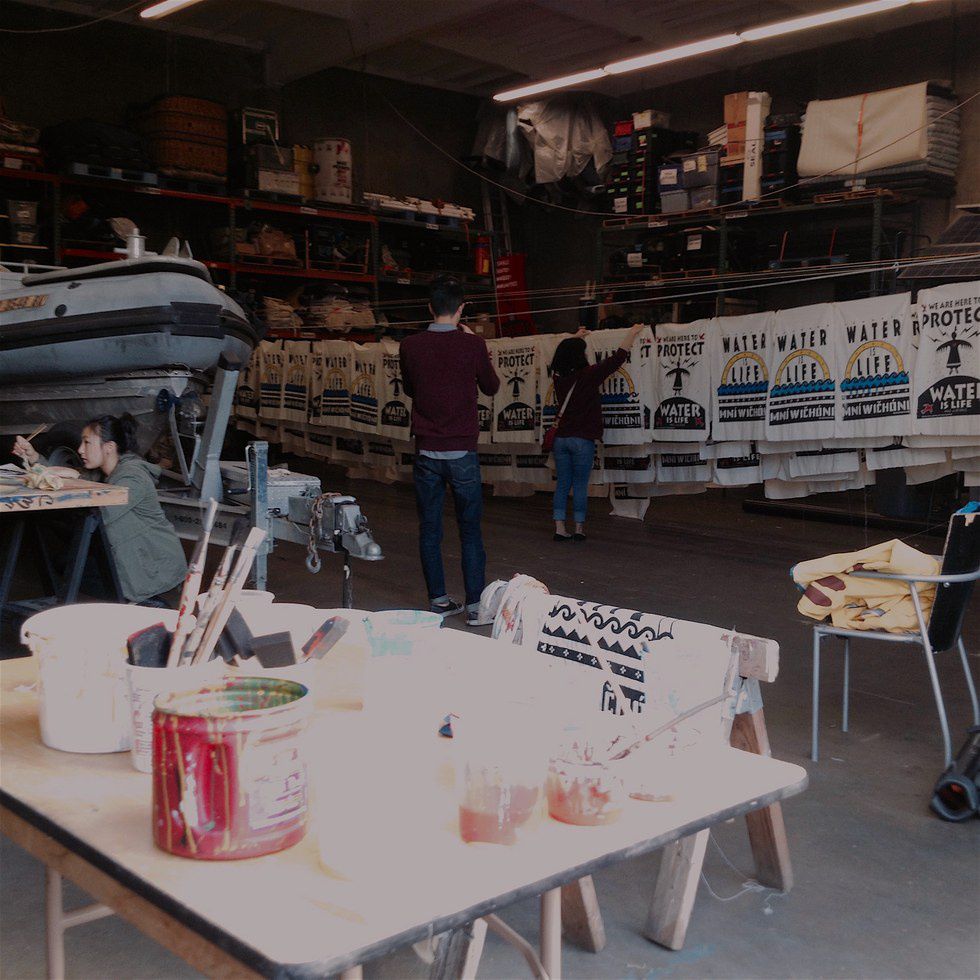 To have been able to provide the protestors with the signs we painted was not just a learning experience, but a humbling one as well. And I can say the same thing about my experience at the Greenpeace warehouse. It is important to feel for the injustices people face in this world, as well as be able to do something if you have the ability to do so. A professor of mine once told our class that just because perfection may seem impossible to reach, it doesn't mean we shouldn't try our best to achieve it. Because perhaps we may seem weak as one person, but as a whole, the possibilities of bringing change can be endless.