My world did a complete 180 when my mother passed away. I was grieving and I was struggling. I was so hurt that I was almost numb; I couldn't feel anything anymore. People were throwing away their sympathy like it was their job, and I didn't want to accept it. I hate asking for attention but for something so tragic like this was, I guess it was needed.
No one, no matter how hard they try, can imagine how tough this was. It was extremely hard but it has gotten better over time. However, it will never feel "normal" again. You just develop a new empty sense of "normal". The soul is still around, but every day, you feel their memory slip away. Slowly, it fades.
Losing my mom was the worst time of my life. I was a 17-year-old senior in high school; my mind was already out of sorts in the first place. I was trying to focus on school-related fiascos. Stress was basically my middle name until my mother's sickness escalated. Stress was irrelevant, and so was school, at that point. This broke me. It shattered me, and nothing mattered more. My family was hurting, splitting, and separating. The heart of our family was leaving.
What was I going to do?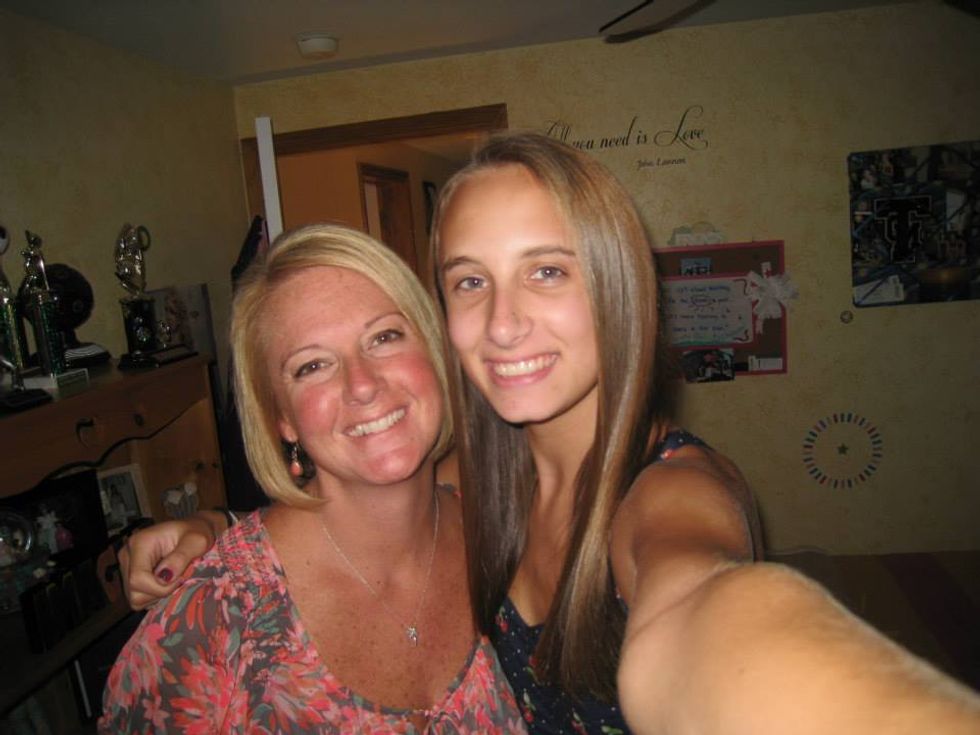 Almost three years later, I am still hurting. Yes, this is possible. I mean, it was my mother, after all. But there are people who still have the audacity to ask me if I'll ever "get over" the death of her. I was taken aback by that question. My mind couldn't come to answering it because it didn't want to. How could someone ask that?
You can never simply "get over" something like this. It impacted my life in many ways. I lost one of my most important role models. I lost my best friend. How do you know what this feels like?
Until you've walked in my shoes, you will never know what this feels like. The pain is unbearable, even when it looks like I don't show it. My heart still breaks little by little because she is not here.
It actually bothers me when people tell me that they know how I feel. They claim they understand the grief. But they've never been through it. It's incomparable to anything else you could ever encounter or experience. I wouldn't wish this upon anyone, as it's the worst thing you'll ever live through, or go through, or suffer through.
It's not fun, and happiness doesn't come around for a while. At first, I was so down in the dumps that I didn't know which way was up. Luckily, at the time, I had a strong support system and the people in it all promised me they would be there for me.
It's so easy to say that, but for something like this, it's hard to keep your word. It depends on who you are. I realized who was true. I know that now, three years past the horror and heartbreak.
No, I'll never get used to my mother not being around. Why would I want to? Life indeed goes on; it's supposed to, or else the Earth wouldn't turn and we'd be at a painful standstill. I feel it more often than not, ever since I became a stressed out college student.
I've needed my mother for countless things you ask your mother for. You text her, call her, go out to dinner with her, hug her; and I'm here wishing I'd have another day just to simply see my mom's face again or hear her sweet voice one last time.
Now, I know that I'm not the only person who has been through this at a young age but imagine if you were.
No, my mother's sickness wasn't the "ordinary type", whatever the hell that means. Yes, I've heard this before as well. It wasn't like the common cold, where you would take medicine and the cancer would just vanish into thin air. It refused to budge, and it was prone to spreading, which is what exactly happened. The medicine only helped her for so long. So, to answer your humiliating question, her illness was not typical.
This entire situation and event has been occurring and recurring lately, and it's been on my mind for a while. Maybe it's an emotional barrier or a tough obstacle I need to overcome. I never used to think about it so much, except when the tragedy was fresh in my mind.
Missing my parent so much, mixed in with the "getting over" her has been brutal. So many people decide to judge, but they also decide to "hate" their parents. I can't stand when that happens. I would do absolutely anything to have my mom back, so please don't take your parents for granted. They are there for you and they love you.
I wish I could have that again. I'm lucky to have the support system I do with my family because college, money, and life can be really tough. I know it sucks, but I wish I could go to my mother for that stuff.
Your questions are meaningless, insensitive, and rude. I miss my mom very much, and I think of her often. I do most of the things I do because of her. Please don't make assumptions on an event or story that you have not lived through before. I get through each day and I may not look like I've been through a traumatic experience; but then again, you can't judge a book by its cover.
No, I'll never "get over" losing my mother. If you lost your entire world, would you be able to get over it?