Let me be the first to tell you that my life is far from perfect. In fact, I don't think any college student has their life together, and anyone who you may think has it all down is merely putting on a great show. It is hard not to compare yourself to other people, primarily through social media. Somehow people manage to go out, get good grades, be involved, and find the time to work a part-time job, and not to mention have a perfectly curated Instagram thanks to the invention of presets.
Well, guess what- social media only captures the highlights of someone's life. For every manicured nail, there is a broken one, which caused a breakdown. For every coffee run, there are hundreds of sleepless nights influencing our caffeine addictions. Here are seven confessions and daily habits college students know all too well.
1. All night study sessions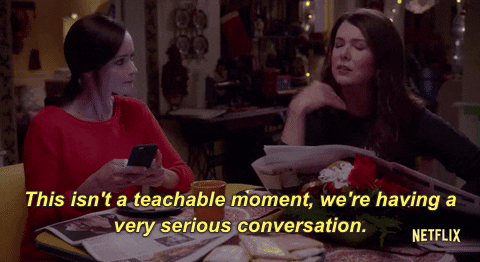 Giphy
If you haven't pulled an all-nighter in college, you must be a freshman in your first semester and consider yourself lucky. This horrible grueling process should have an initiation. There really isn't anything worse than walking out of the library or study room after hours of cramming hoping you manage to stay awake for your exam.
2. Realizing the assignment is due at 11:59 a.m and not p.m.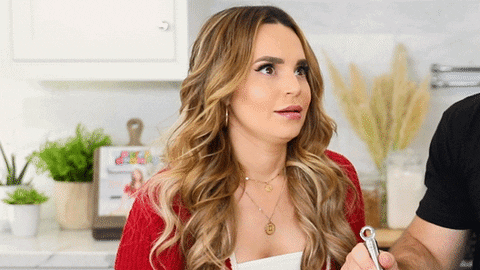 Giphy
This one is more relatable if you have a devious professor who really just has it out for students. Realizing you lost a whole twelve hours you had set aside to complete something.
3. Becoming a caffeine addict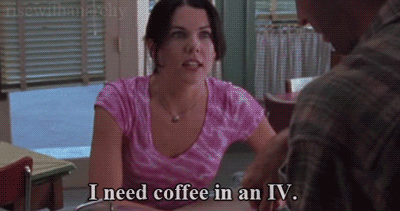 Giphy
Do you think I started college making seven cups of coffee every day? No way- how else do you think I manage to work two jobs, have an internship, study, and make it to my classes. That is all thanks to my dear friend the coffee put and it's trusty sidekick Starbucks. Every college student knows you either invest in a reusable thermos for coffee, Starbucks rewards, or some other vice than gets you through the day.
4. Color coordinating your planner only to find out you lost the marker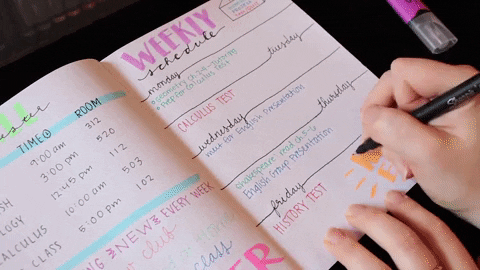 Giphy
Does everyone color coordinate their planner or is that just me? No matter how hard I try, I always manage to lose a marker designated for a specific class in the middle of the semester. But hey, at least we get points for trying right?
5. Trying and failing to find the time to socialize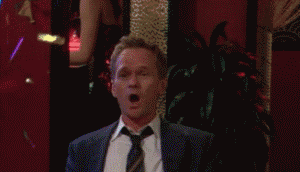 Giphy
Oh wait, you meant you wanted to go out this Wednesday and not the one next week? Oops. People say college is supposed to be the best four years of your life, that it is going to be full of fun and bad decisions. What people don't tell you is finding the time for fun is actually almost as stressful and the classes we are taking. There comes a time in all college students' lives when they realize they have neglected their social lives for exams and classes. In the end, we are paying for an education, but that doesn't mean we can't have some fun.
6. Spending way too much money on food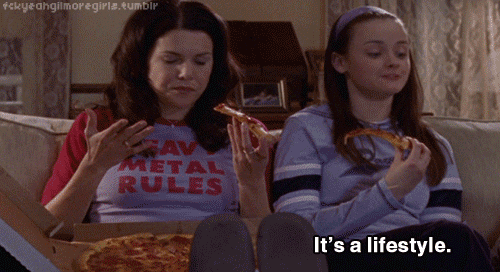 Giphy
For many people, college is the first time they are responsible for themselves. That means being a functioning adult and having to feed themselves. As simple as it sounds, finding time to go grocery shopping and then cooking can be really tough. It isn't all that uncommon for college students to eat out a majority of the week and spend way too much money on Uber eats. Don't worry, if you haven't had the wonderful experience of eating all the college dinner spots you will soon and your wallet will not be happy.
7. The outrageous cost of textbooks
There is nothing worse than realizing you cannot rent a used textbook for one of your classes and you need to purchase a new one. College makes you very thrift, you learn all the secrets to finding used books. You just have to hope they get delivered on time.
Although some college students may make their life look effortless, it isn't. No college student has their life all put together. If they aren't nervous about an upcoming exam, they are stressed about finding a job. If they have a job, they are worried about not having enough time in the day for everything that needs to get done. But here is the silver lining; if you are feeling overwhelmed, you aren't alone because we all are a bit of a mess.

Giphy