Looking out over the Red Crater and then to the orange dust on my shoes, I ask my partner whose idea was it again to pack only canned food. He reassures me it was 'sort of a mutually blind consensus' and we both get back to scraping baked beans out of the tins with our collapsable sporks. We'd just climbed to the highest point on the Tongariro Northern Circuit (not including the summit worthy volcanoes along the way) and the scree-covered surface was sun-baked and inviting in the altitude's subtle chill. A perfect place for lunch.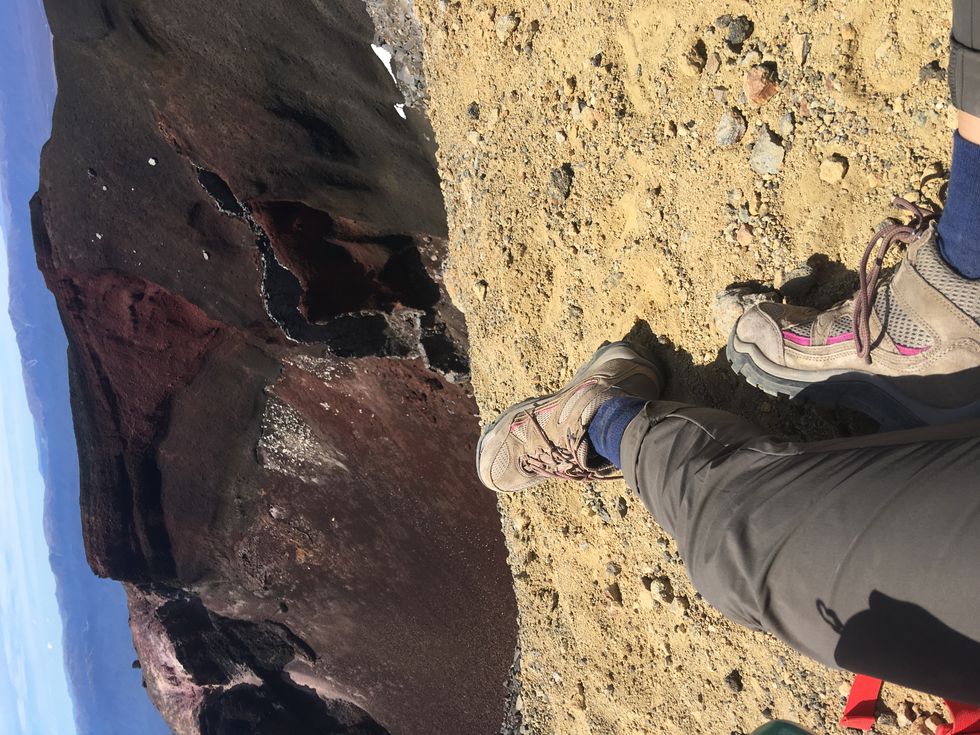 If Mount Ngauruhoe wanted to erupt, we could be protected by previous lava flows. If it hadn't rained the week before and the water tanks at our nightly huts were dry, we could walk half a mile to a spring or one of the many volcanic rivers with flowing water so sweet and so clean and fill our bottles with a gift from the Earth.
I had never been so dependent on forces so much larger than another human being and it was frightening and comfortable all at once.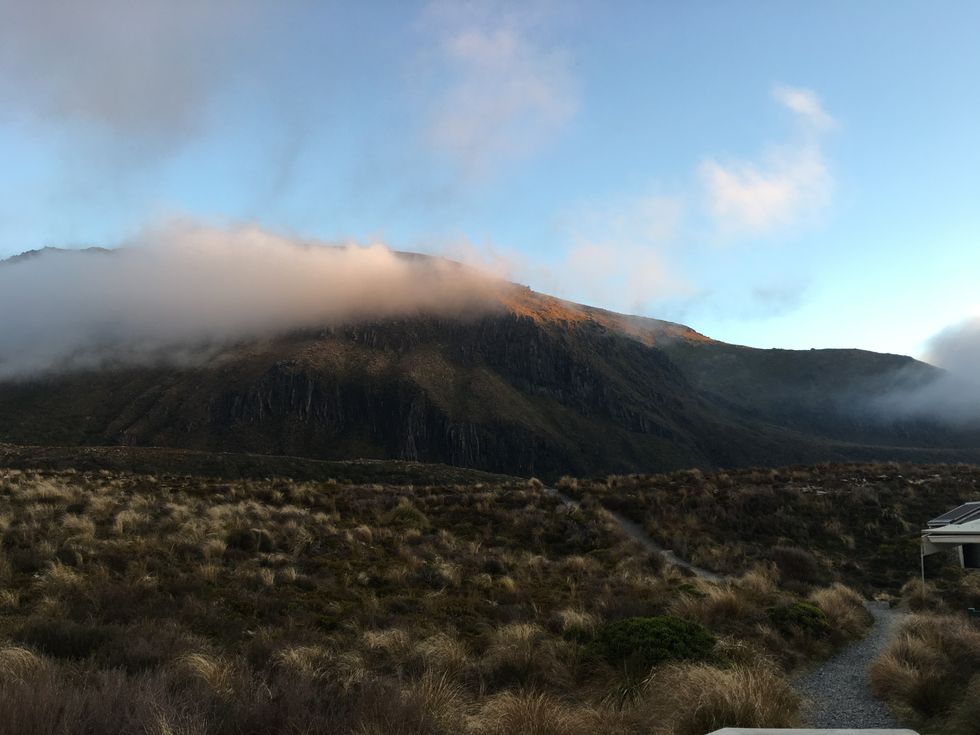 I'm not the first to write about this sort of thing, the sublimity of nature, and I certainly won't be the last. If anything, it's a topic that's starting to become a cliche. But I find that it is always a good reminder about my relation to what is around me.
It serves as a sort of control – a baseline: a place in my head full of rock and shrub, dust and snow, lava and crystal water. One day it was warm and the sun burnt my neck under my hair. The next it was foggy, raining, and produced a stubborn cough in the weeks following. This is a place where I can return and remember how I felt, how everything felt around me.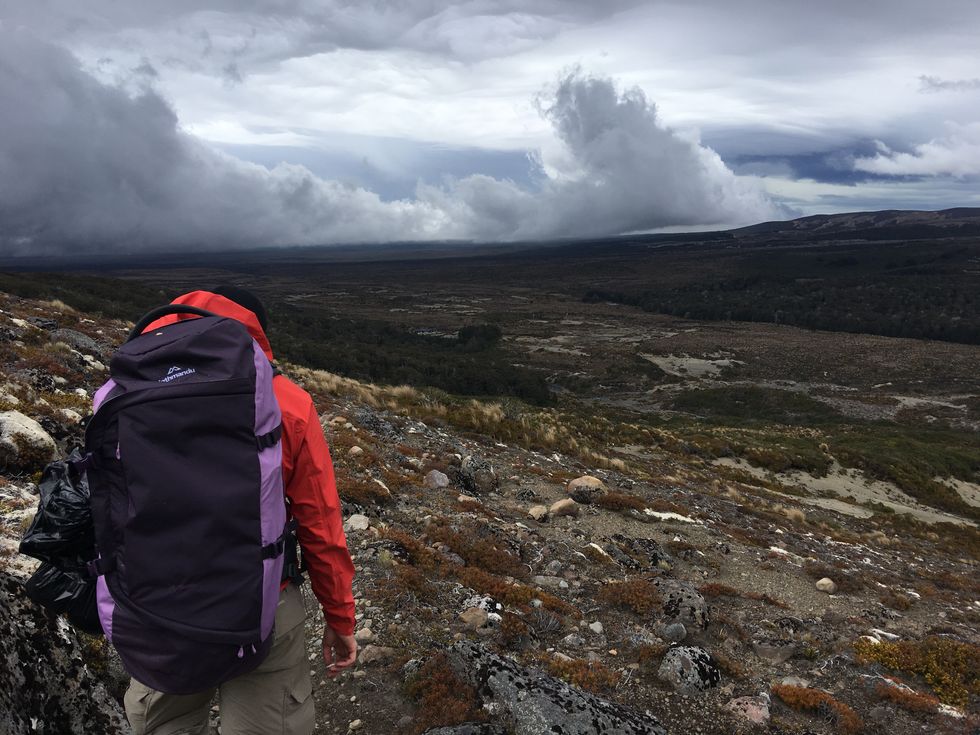 In a place that embodies the most extreme contradictions of life I found myself at the epicenter – small, curious, and willing.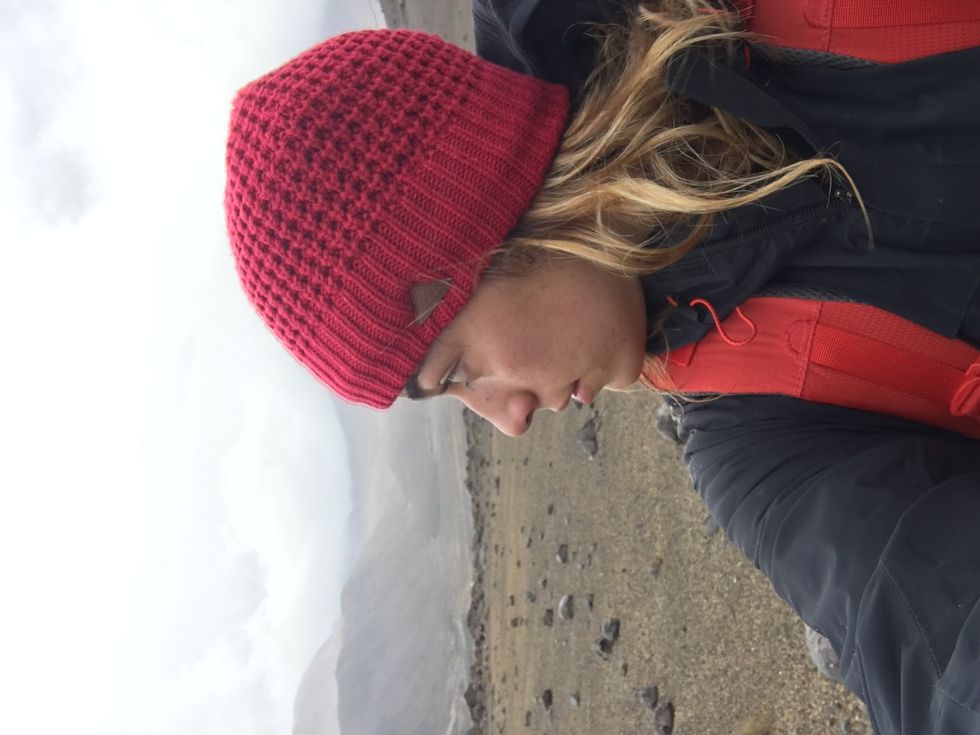 I'm starting this new journey here at Odyssey, a place where my observations can cultivate a home. I'm about to graduate and be thrown into the wild once again, so welcome… and grab your backpack and canned food if you want to come along.