Since our life at Penn is confined to a 5 by 5 block radius, we are used to seeing the typical stores, restaurants, and coffee shops around campus. However, recently, there has been a new addition to the group, and this one comes with an environmentally responsible mission! United by Blue is a coffeehouse and retail store that opened their second location about a month ago here in University City.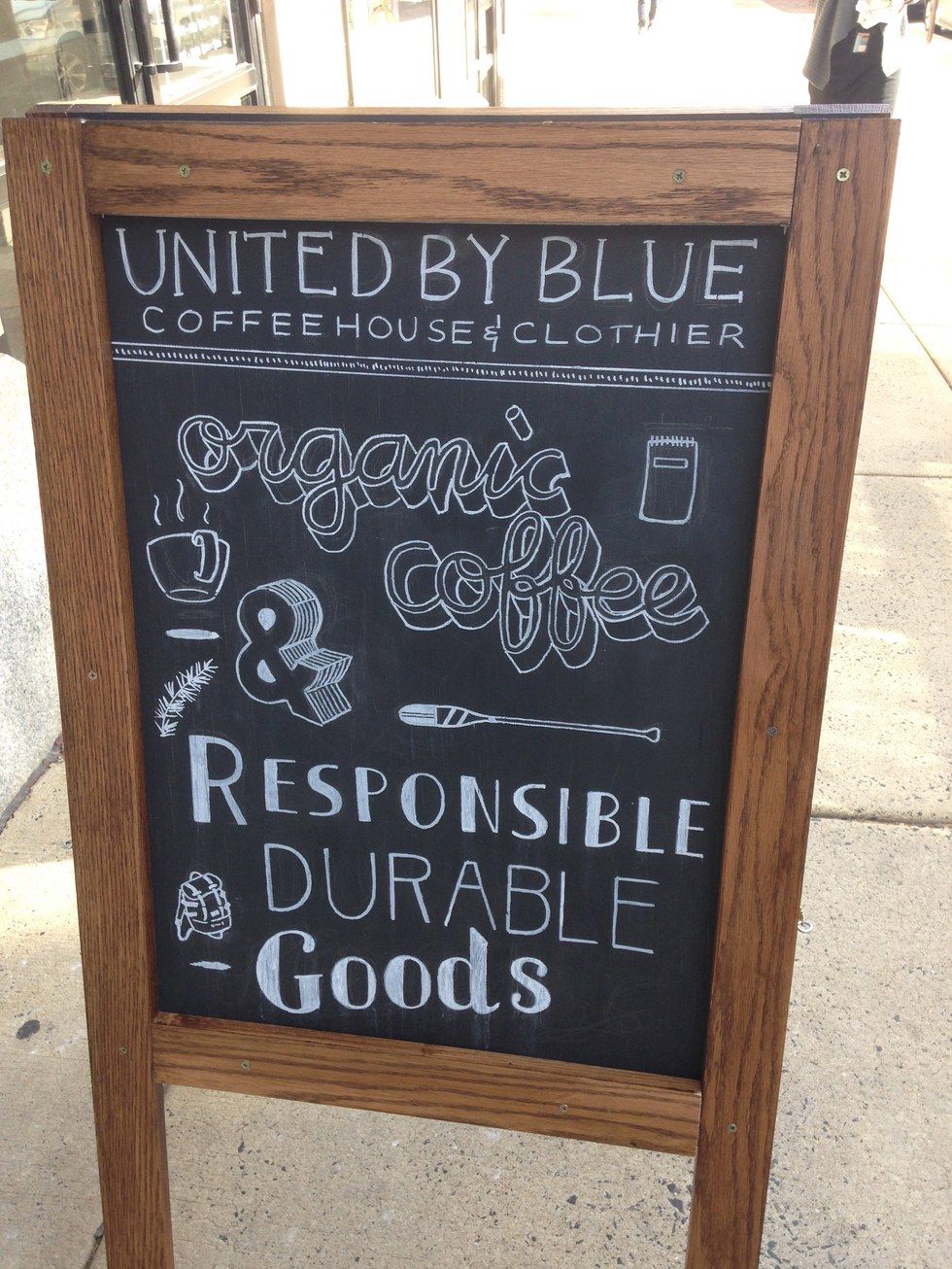 The founder, entrepreneur Brian Linton, had a vision of creating an outdoor lifestyle brand, where the "products are designed to explore with you". But, the brand is not limited to nature lovers and tree huggers. Their promise is to sell responsible, durable goods, and "for every [retail] product sold, United by Blue removes one pound of trash from our world's oceans and waters".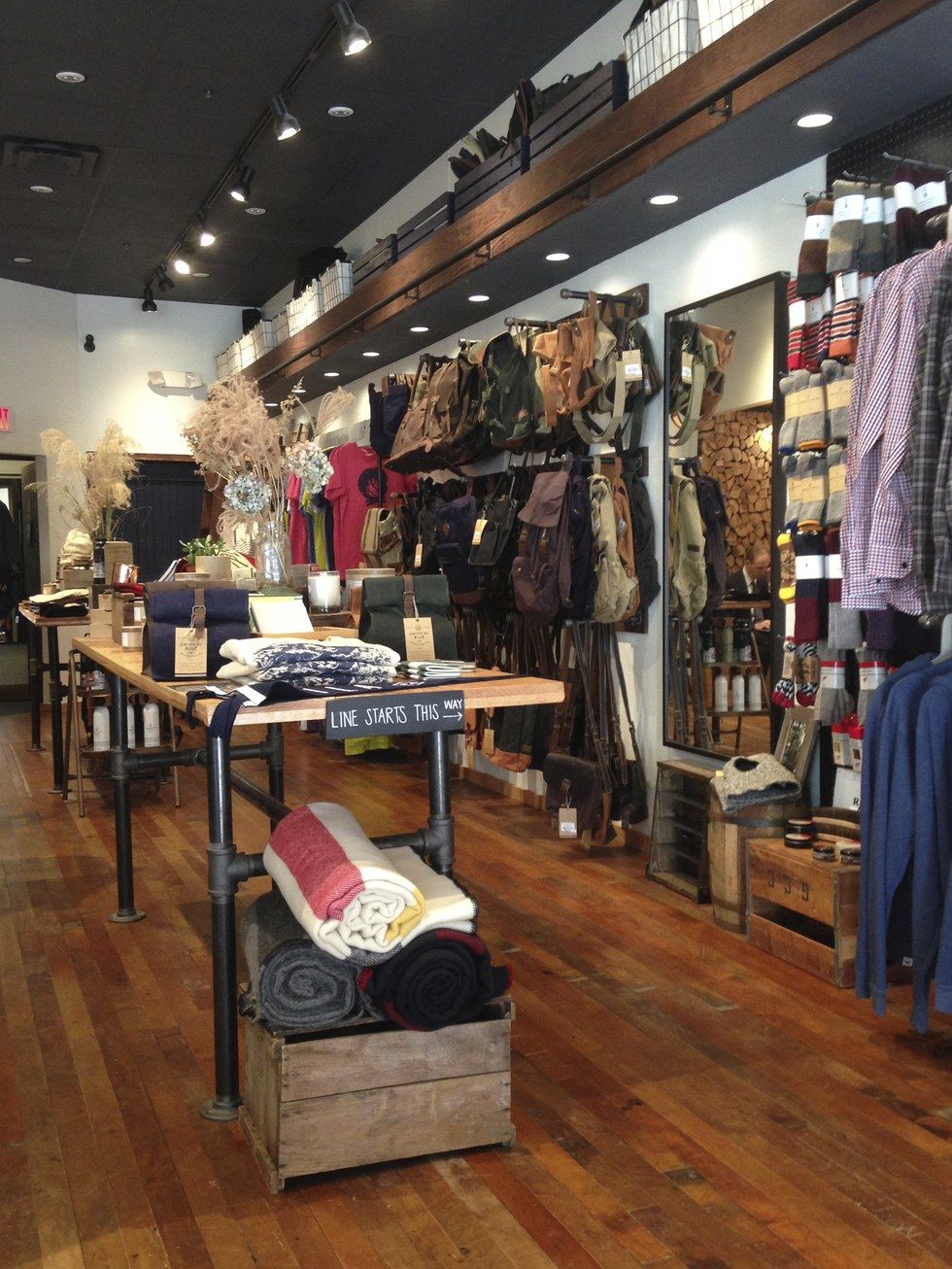 The store sells a variety of products: from t-shirts to bags, blankets, hiking and personal accessories. Although the prices average around $36 for t-shirts and $98 for bags, the company justifies these prices by pursuing their mission and keeping track of their impact on the world. Also, United by Blue aims to help Philadelphia's community by selling products from local third party businesses that share a similar vision of social responsibility and environmental consciousness.
Besides the retail area, what really drives customers in is the coffeehouse. If you are tired of the long lines at every Starbucks around campus or just annoyed that there are never free tables at HubBub's social scene, United by Blue provides students an alternative place to study.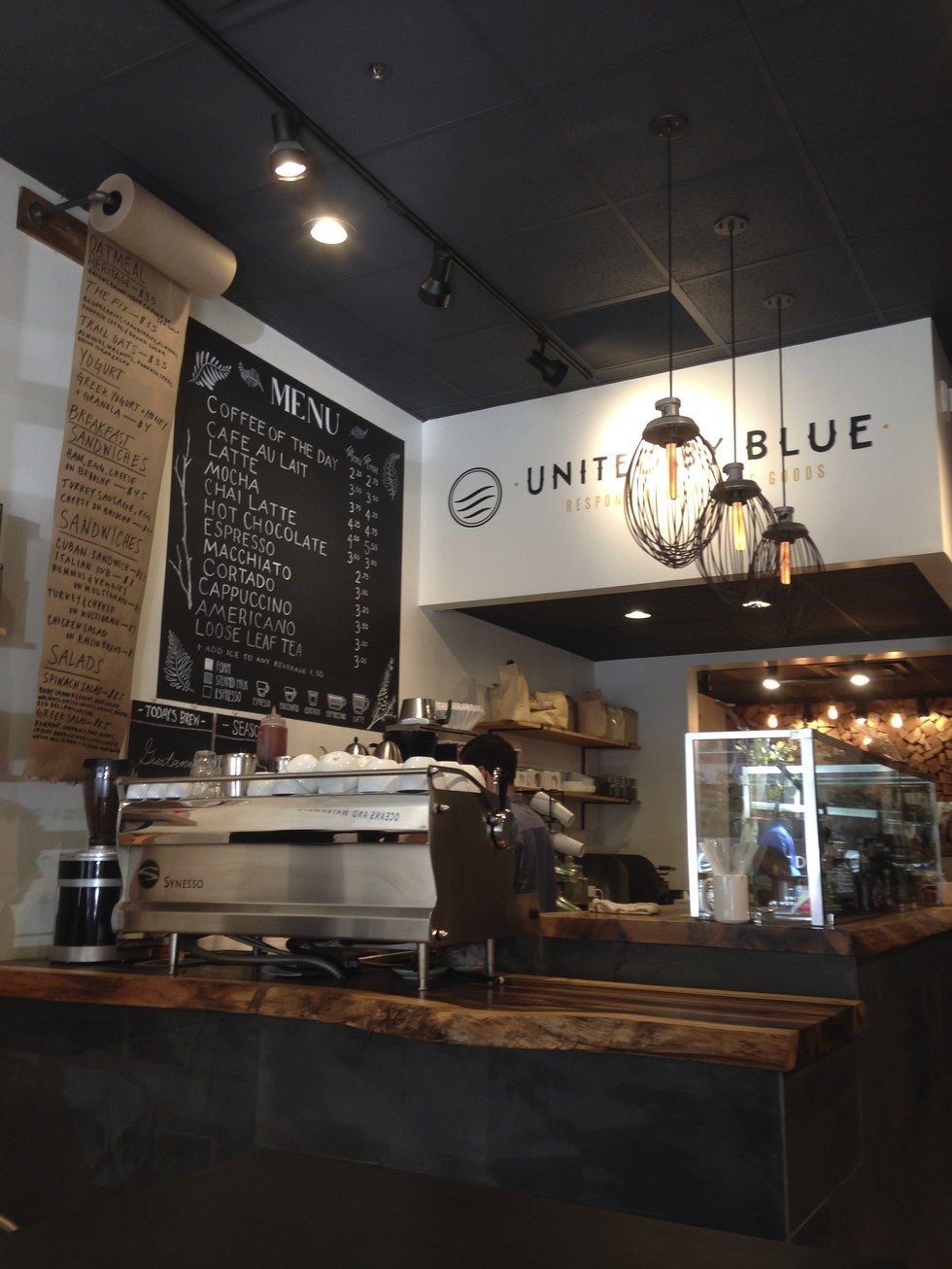 Remember the last time you went camping or hiking? Well, their coffee shop area gives the 'outdoorsy' atmosphere that you have been craving since your last outdoor adventure, and it offers customers a relaxing spot to enjoy some organic coffee and a hand pumped, buttercream donut. The menu offers a variety of options, including sandwiches, oatmeal, bagels, salads, and the classic pastries. 
While I experienced my first-time visit to the shop, I had some time to talk to one of the baristas and ask her a few questions:
Do people come here more for the coffeehouse or retail store environment?
Ashley: It varies, but this location is more driven towards students, while the store in Old City is more turned to the residential scene. I would say that the coffee shop is what brings people in the door.
What are some things you guys do to keep the community close?
Ashley: Besides cleaning up waterways, United by Blue also organizes local cleanup events with volunteers that are interested in helping the cause.
What is unique about your products?
Ashley: They are meant to be durable goods, but the bags and shirts are also made of 100% organic cotton and wool. In addition, our production is entirely national and local. We also sell products from third party vendors, usually small local businesses, who we believe agree with our mission and vision. The coffee, for example, is produced here in Philadelphia.
---
So if you are someone that cares about brands and companies that are environmentally responsible or would just like a less crowded space to study, make sure to visit the United by Blue shop at 3421 Walnut Street (between GAP and Modern Eye).