.
1. Maggie Rogers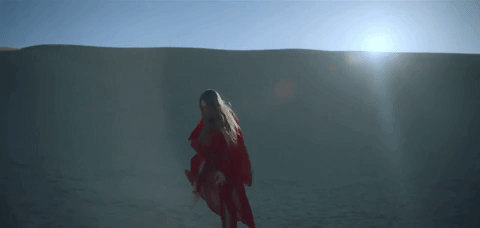 giphy
You might've heard of Maggie Rogers after watching her viral video with Pharrell at an NYU music workshop. In the video, she notably shows Pharrell her self-produced song 'Alaska', which brings Pharrell to the verge of tears. Unsurprisingly so. 'Alaska' carries a simple, yet effervescent beat that is reminiscent of a literal hike through the Alaskan mountains. The beauty of Maggie Rogers is not only in her songs, but her music videos. Rogers is synesthetic, which means she can literally see and hear colors in songs. Her music video for 'Fallingwater' displays this ability with the contrasting red of Roger's outfit against a yellowish-tan desert backdrop. Seriously, check it out.
2. Ben Howard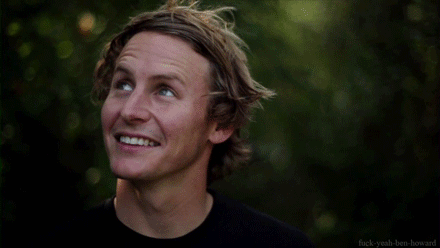 giphy
Ben Howard happens to be one of my personal favorites. Unlike Maggie Rogers, Howard isn't exactly a new indie artist. He released his debut album 'Every Kingdom' back in 2011. With it's intricate guitar riffs, powerful lyrics and grizzly vocals, the album was an instant success. Ben Howard shows just how intimate nature and love can be in this premiere album. But what I love the most about the album is the glimmer of hope that exists in it's core. Howard's newest 2018 album 'Noonday Dreams' is a stark contrast from his first album, where Howard experiments more with his acoustical arrangements. It is worth a full listen nonetheless.
3. Broods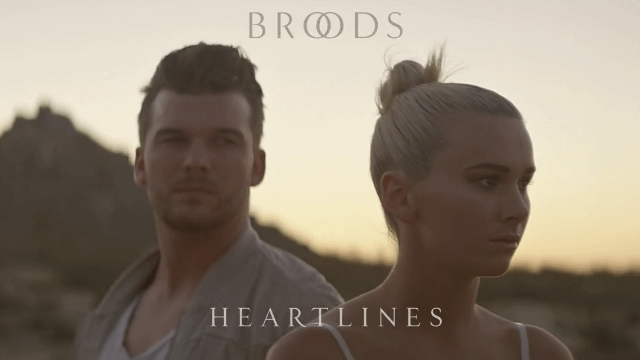 Buzzjack
Comprised of New Zealand-based sibling duo Georgia and Caleb Joseph Nott, Broods is a must on your Spotify playlist. They gained major notoriety with their hit 2016 single 'Heartlines', a song about the emotional turmoil of a long-distance relationship. With its pulsing electronic beat along with Georgia's smokey vocals, it's difficult not to fall in love with this strong duo. Better yet, Broods even collaborated with Grammy-winning artist Lorde on the single in addition to their sophomore album 'Conscious'. You owe it to your moody, indie self to check them out now.
4. St. Lucia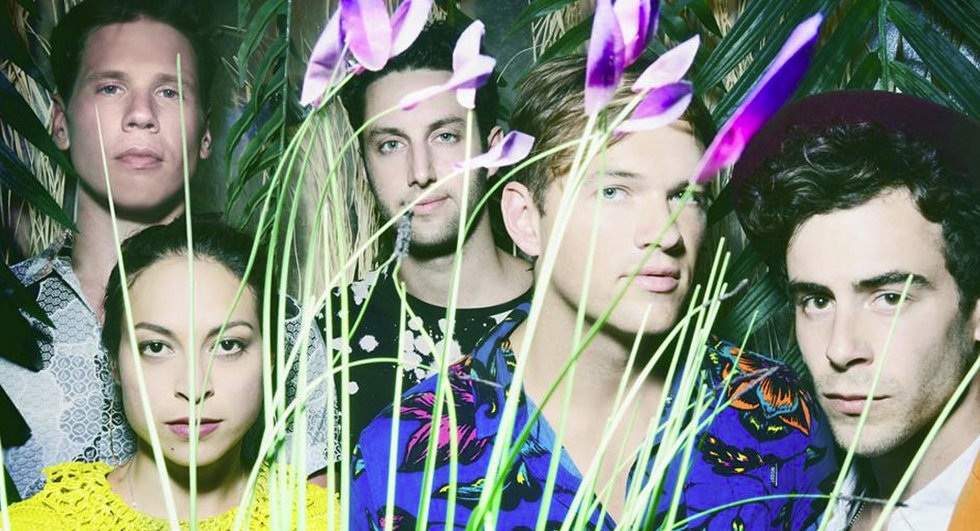 Indie Underground
"No one elevates now // gonna take you there". This is the signature lyric off of the South African-based group's single 'Elevate' from their debut album. The song alone propels the listener into the 80's with its use of synth as a backdrop, but with a modern feel. In addition to the beautiful tonality in vocalist Jean-Phillip Grobler's voice, the lyrics stick with the listener long after the song ends. It portrays that the only person that can truly elevate ourselves into our full potential is, well, us. St. Lucia just happened to release their latest album 'Hyperion' just a couple of weeks ago. If you can't travel to St. Lucia, listening to them is the next best thing, right?
5. COIN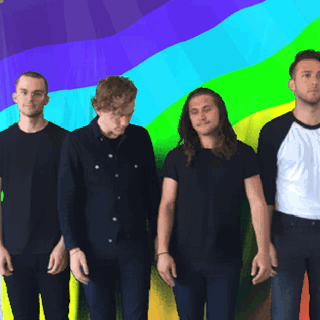 giphy
I had the recent privilege of seeing COIN live at a small venue in Athens, Georgia. In retrospect, I feel lucky because this Nashville-based group is surely going places. COIN embodies every aspect of what an indie pop band should be: a high energy lead vocalist, catchy keyboard riffs, and a group dynamic that is as lovable as the songs themselves. Personal favorites of mine include 'Talk Too Much', 'Fingers Crossed', and 'Atlas'. Trust me when I say COIN is a fun time. And why not give yourself that amidst midterms, right?