YAHHHHHHH!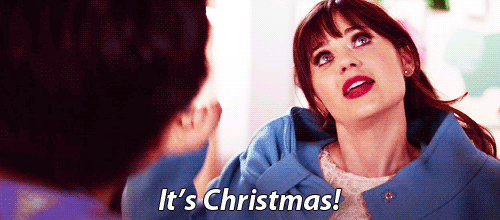 https://goo.gl/images/u8hVfX
If you know me at all, I believe this is the best time of the year, everything is decorated with twinkly lights, there is an abundance of ice skating rinks around town, the Starbucks Christmas cups are here, and of course the time of going home to your families.

Introducing significant others to the family is always exciting yet nerve-racking. Especially in my household with my millions of cousins who all take the responsibility of being my intimidating older brother. Did they lock my boyfriend in a closet at some point? You betcha. Now did that relationship last much past that? You tell me.
So whether you are bringing a sig-o to meet your family or just your lovely self, there are always the up's and downs of the Holidays. The following is a Christmas Story as described by "New Girl".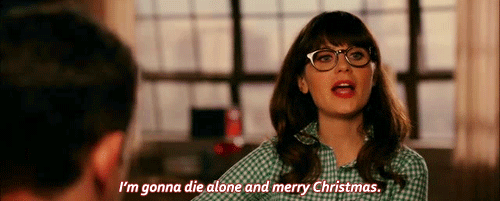 https://goo.gl/images/nCgYxr
Ah, cuffing season, we only love you if we're reaping the benefits.

You come home during the Holidays and your Aunt asks, "where's that one fella?", and your mother gives her the look and she quickly tries to change the subject. You proceed to have the lovely conversation of why you're alone, but actually totally okay with it, cause you don't have the time, and are a busy gal trying to juggle clubs, a job, an internship, and school all at once. You talk about the accomplishments that you've been making, and the only part of that speech that is registered by your family members is that you came alone, you get that endearing pat on the back, of "it's gonna be okay". I KNOW SUSAN.
Or you might bring home that boyfriend, finally someone worth bringing home to show off to your family but of course, being the overachiever that you've been looking for, he tries to fit in too quickly, impress your family. Then goes in for the hug with your Dad right off the bat, when your dad was going for the handshake.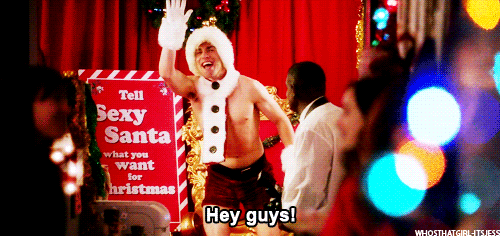 https://goo.gl/images/u5HHv3
Tone it down babe.

This is then the point of where you walk away to take a breath and go straight for the food -- but hold on, it isn't ready yet because you came for dinner and it's 2 pm.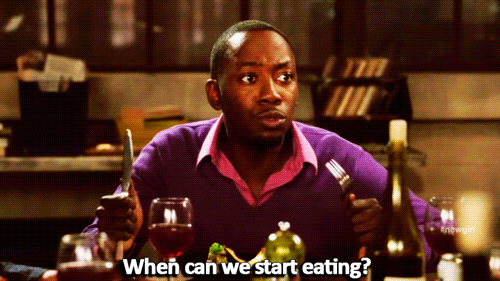 https://goo.gl/images/AN1R1j
You go sit down next to your elderly relatives to see how they are doing, and you're surprised because you find yourself relating to cynical old Uncle Larry. Bonding.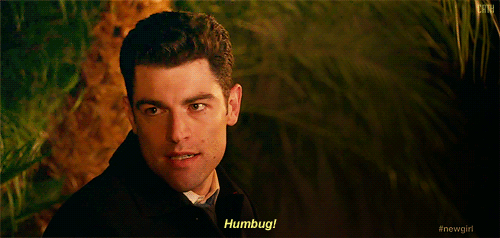 https://goo.gl/images/NfQENL
Then finally, the Turkey buzzer goes off and its time to eat, your grandmother continues to then feeds you loads of her homemade stuffing.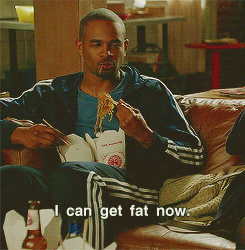 http://gph.is/1QNzNjk
Then your lovely Aunt Sheryl stops by and takes a seat next to you and asks you what you are planning on doing with your life.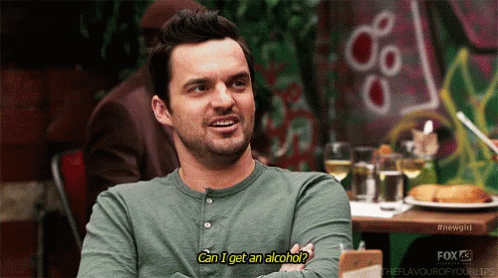 https://goo.gl/images/qeCZgv
God bless that spiked eggnog.

Everything might not go according to plan, it never does.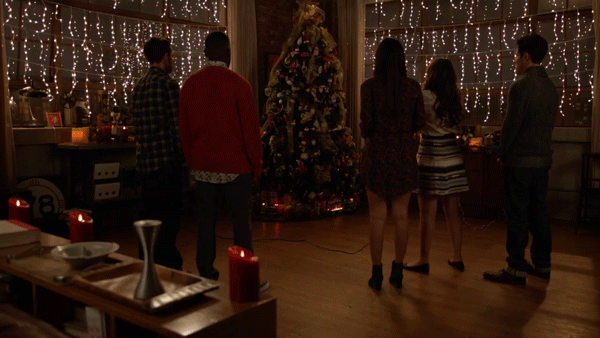 https://goo.gl/images/kdhrhy
Yet at the end of that hectic day, you look at everyone surrounding you, and you are damn thankful to have all of these people in your life. Whether they are family, friends, or your cousin's boyfriend you're meeting for the first time. Everyone there made the effort of coming together, enjoying one another's company, celebrating the true meaning of Christmas, and enjoying a nice cup of hot cocoa. Even though parts of it may seem painful, Christmas is still the all-time best, especially when you have an Aunt like mine who decorates her house like the actual North Pole, and you can't help but walk around like a giddy Jessica Day.

Having the privilege of relaxing and celebrating, and eating good food with each other.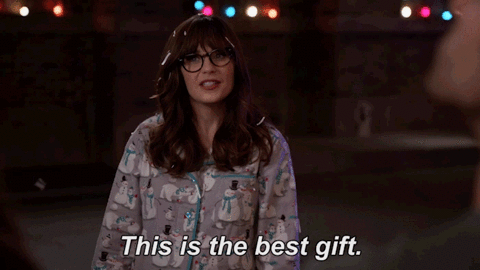 https://goo.gl/images/BA57f3
I can't wait.