Recently there has been some controversy over whether girls should be allowed to join boy scouts. After they declared that girls will now be able to become boy scouts.
In my opinion, I feel like this is a GREAT idea. As former Girl Scout throughout my Elementary years was great!! Yes at the time there wasn't even any discussion about letting girls Boy Scouts. When I was a girl scout I had to sell the well talked about Girl Scout Cookies. We would service work visit nursing homes, collect items to be donated etc…
But flash forward several years to now where The Boy Scouts of America recently announced the Girls will now be able to be a Cub Scout and then become an Eagle Scout.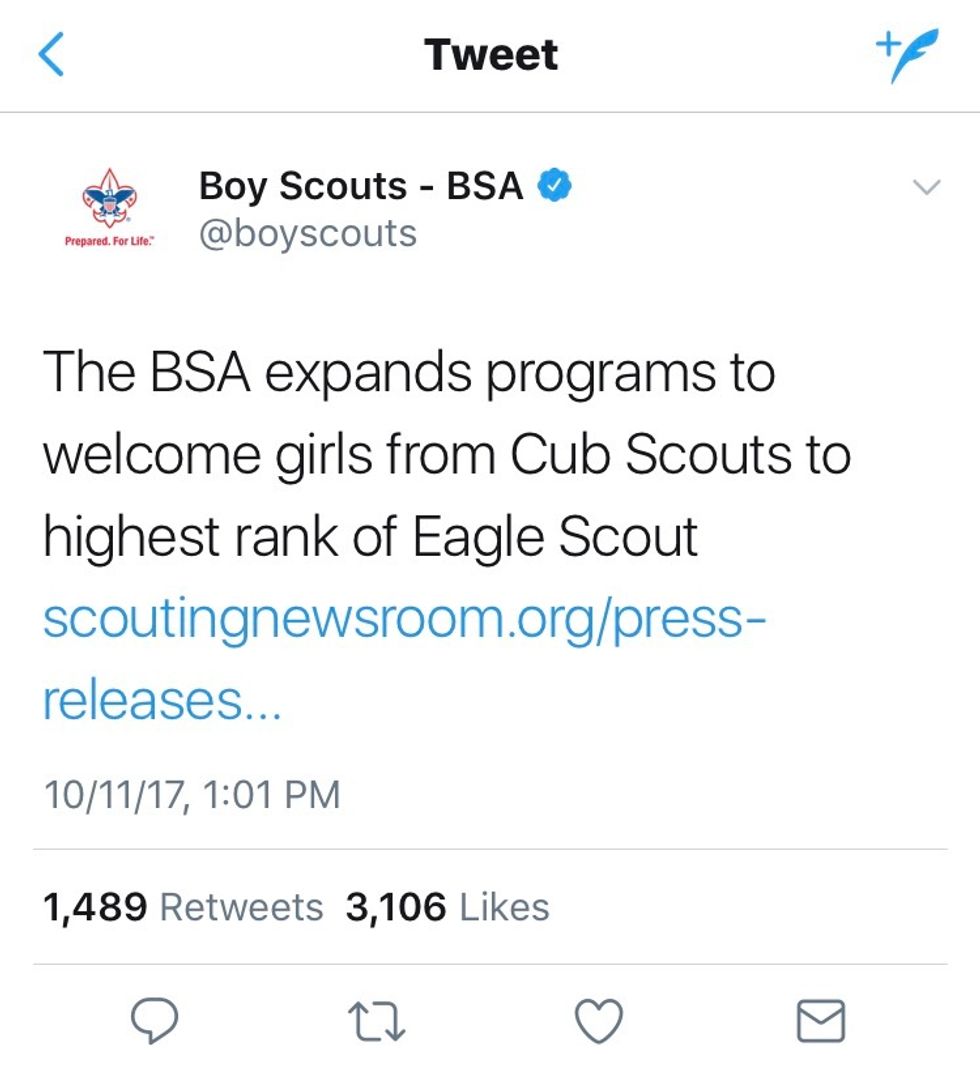 Again, I think this is a great idea. It will let girls do the same as boys. Such as camping, hiking, race model cars. The reason being is because not all girls are the foo foo and into the girly pink stuff. There are some girls that are tomboys and are into the camping, and hiking and race cars.
Some people think that Girl Scouts should for Girls/Young women and keep Boy Scouts for Boys/Young men. They don't want girls to be able to become Boy Scouts. Chief Scout Executive Michael Surbaugh states that the "decision brings the Boy Scouts closer to "the values of Scouting — trustworthy, loyal, helpful, kind, brave and reverent." "We strive to bring what our organization does best — developing character and leadership for young people — to as many families and youth as possible as we help shape the next generation of leaders."
"Let's Make a Change in the World and Go Make a Difference in the World"