After 20 years, Matt Lauer, the anchorman of "Today", was fired after a detailed complaint from a female colleague on Wednesday, November 29.
In the complaint, the woman accused him of inappropriate sexual behavior during the 2014 Sochi Olympics. According to the report, the behavior continued in the workplace after the games, NBC News confirmed.
In a note to employees sent out Wednesday morning, NBC News Chairman Andrew Lack said the behavior represented a "clear violation of our company's standards."
Ari Wilkenfeld, the lawyer who is representing the woman who prompted the firing against Lauer, said in a statement that she did not want to be identified.
"Our impression at this point is that NBC acted quickly, as all companies should when confronted with credible allegations of sexual misconduct in the workplace," Wilkenfeld said. "While I am encouraged by NBC's response to date, I am in awe of the courage my client showed to be the first to raise a complaint and to do so without making any demands other than the company do the right thing."
Co-anchors Savannah Guthrie and Hoda Kotb claim to have had no knowledge of what went down but will let everyone know once they found out more. They also stated they are "heartbroken" over his firing.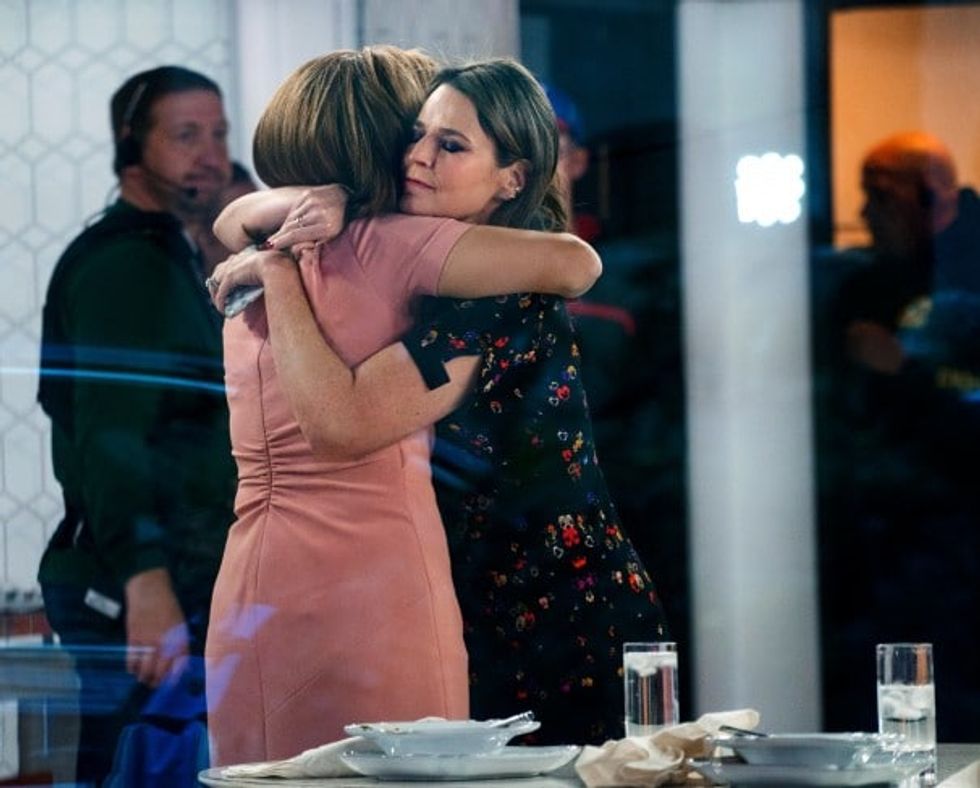 Every day, more and more high-profile men are being accused and fired for sexual misconduct.
Donald Trump tweeted about Lauer's firing, saying, "Wow, Matt Lauer was just fired from NBC for 'inappropriate sexual behavior in the workplace.' But when will the top executives at NBC & Comcast be fired for putting out so much Fake News."
Of course he tries to distract the public from the main focus. Typical Trump.
Now that NBC has fired Lauer, they face the difficult test of deciding who will replace him as anchor. Until then, people will keep discussing this event.
Lauer's representative has refused to comment on the situation.