Paying attention to politics can be a frustrating, exhausting task. Arguing with relatives and e-mailing representatives only gets you so far. Most of the time, it feels like you have no influence on what happens in your own country. For me, the perfect escape from political helplessness lies in NationStates.
NationStates is an online "nation simulation" game. You begin by creating a fictional country and can personalize things such as the national flag, animal, motto and currency. Then, issues will start to pop up. How you deal with these issues is how you shape your simulated nation. For example, your citizens might complain about traffic. You could pave a new freeway, which would alleviate traffic issues, but hurts the environment. You could boost public transportation, which would be more environmentally friendly but would also increase taxes. Every issue has two or more proposals from which you can choose, and you must carefully weigh the benefits and costs of each decision to determine which would best suit your nation.
A new issue will appear every five hours until you reach five pending issues. If none of the choices for an issue are appealing or the decision is too difficult, you can dismiss it, which is the real-world equivalent of ignoring it until it goes away. Each decision you make influences your nation based on an extensive array of metrics: the simulation tracks everything from Political Apathy to Agriculture to Public Nudity. After each decision you make, you'll see some relevant fake headlines that show the effect the decision has had on your nation. The "public" commentary on your decisions and the witty quip about the result of your decision can sometimes open your mind to a new side of the issue you might not have considered. Here's an example from my nation, The Republic of Krete Island, after I lowered the salaries of government officials: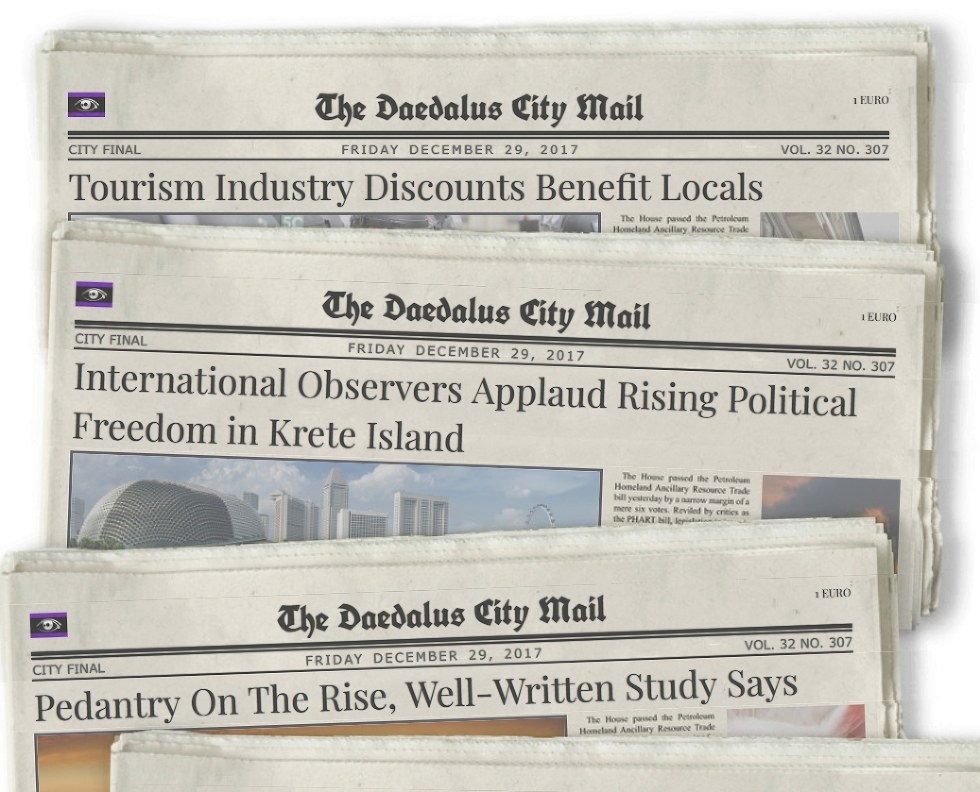 If you scroll down, you can see much more specific details on how that decision affected your nation:

This is where it becomes apparent how much effort is put into NationStates. Any decision you make can have a butterfly effect on dozens of metrics that seem completely unrelated to the decision you made. From the NationStates FAQ: "Because of the way so many factors can interact, it's hard to predict the effects of a decision even when you know all the variables. Banning skateboards, for example, can lead to unhappier teenagers, who generate more youth crime, which increases the level of fear amongst the general populace, which spurs insurance sales." You can track trends and see your rank for any metric. The simulation keeps track of leading causes of death, government expenditure and economic factors, and displays each in an informative pie chart. All these tools make keeping track of your nation, identifying issues and seeing the effects of your decisions much simpler.
There is also a social aspect of NationStates. The region system allows you to create a world region with your friends or join one of the monolithic regions of the thousands of members that already exist. These regions organize nations and make them more powerful together in the World Assembly (WA). The World Assembly is like the United Nations. Joining the 25,691 members of the WA allows a nation to vote on human rights issues in the General Assembly and commend or condemn nations in the Security Council. However, joining the WA requires your nation to abide by the legislation it passes, so reclusive or tyrannical nations might want to steer clear.
NationStates is a fun simulation to play and allows you to observe the growth of a nation, while learning by tackling its most prominent issues. Seeing Krete Island develop from a fledgling nation to a powerhouse of social, technological, and environmental progress has been and will continue to be a source of satisfaction for me. It's also immensely therapeutic to be able to close social media and news sites, put real-world politics out of my mind and mold my own ideological paradise with a few clicks of the mouse.