Although hitting all of the United State's 59 National parks is an admirable goal, I've compiled a far more manageable list of 4 parks below. These natural wonderlands hold plenty of landmarks to marvel at. After skimming through numerous photos of these beautiful sites I've labeled them with the particular season I'd prefer to spend exploring them, though they are beautiful year round.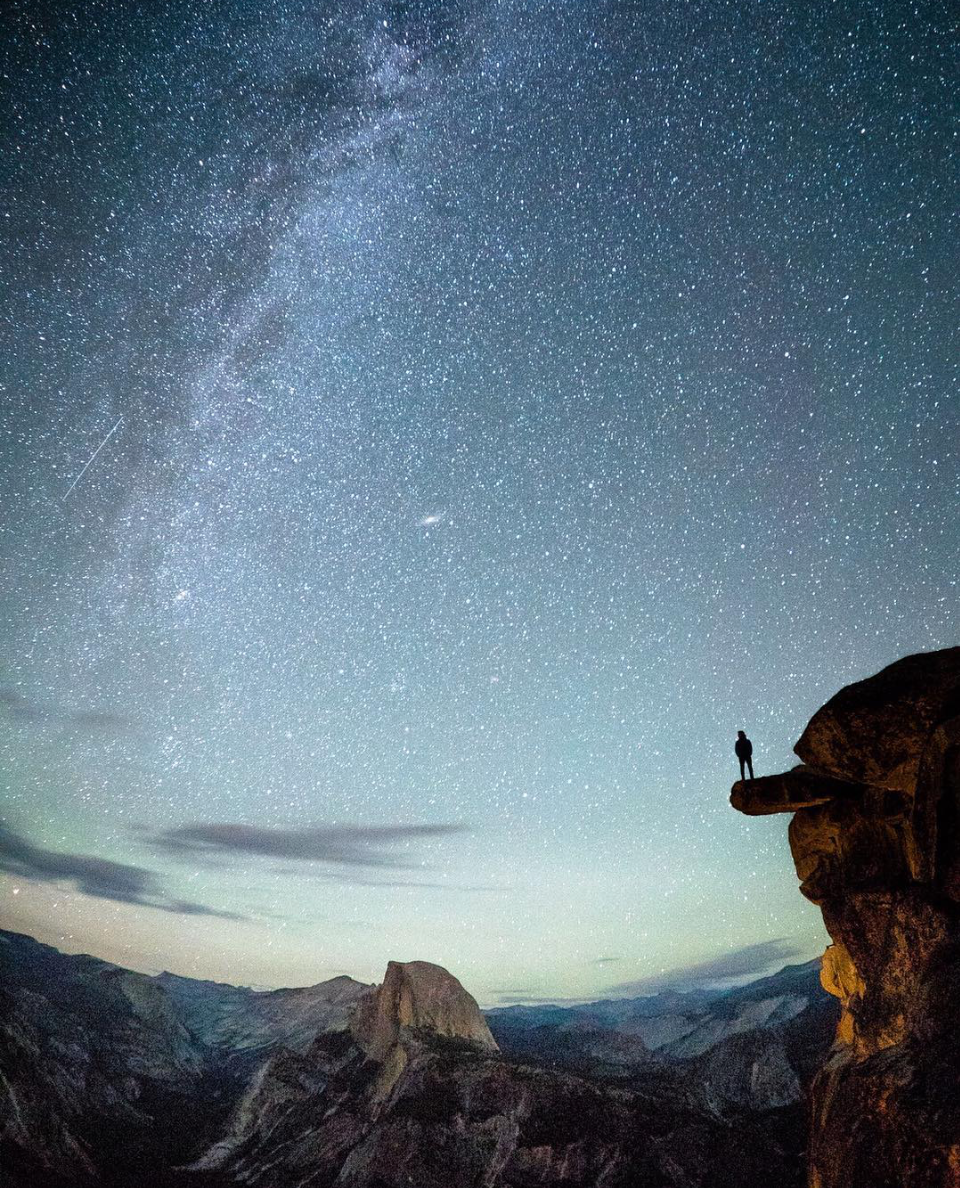 Summer - Yosemite National Park - California
1,200 square feet of steep valleys, meadows, ancient sequoias, and brilliant skylines. Yosemite is a must see for campers and astronomy lovers alike. The lack of light pollution creates a beautiful natural canvas for stargazing. This park is perfect for an overnight trip, pitching a tent under the sky and setting up a bonfire. It is a proven fact that s'mores taste better when coupled with this view.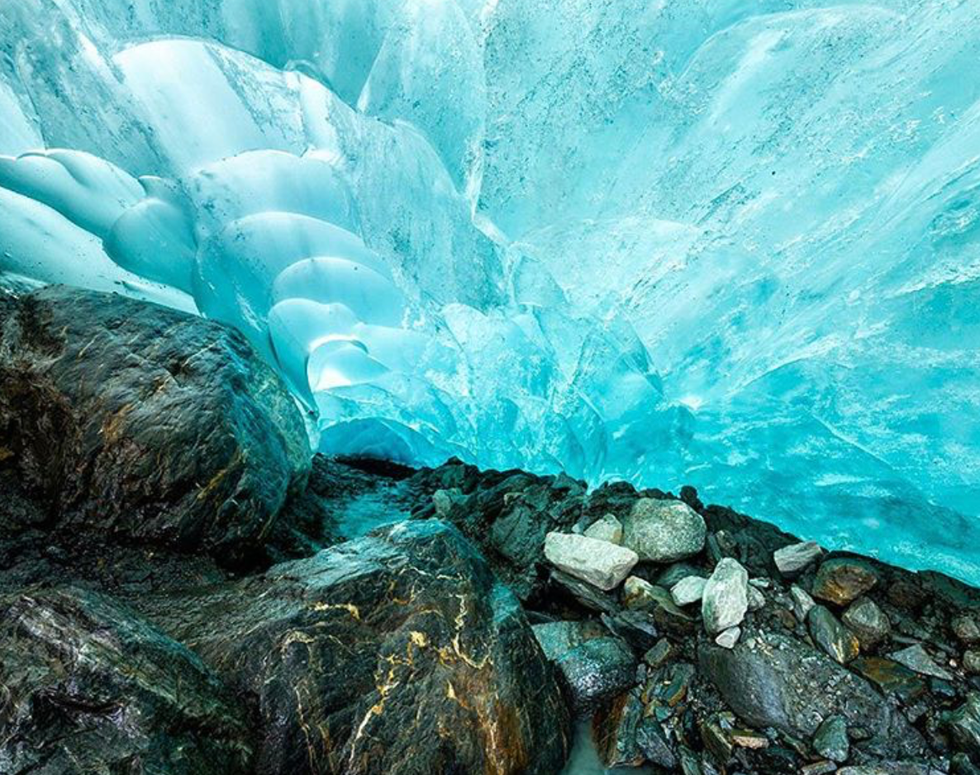 Winter - Tongass National Forest - Alaska
The nation's largest national forest hosts a variety of ice caves hidden beneath the Mendenhall Glacier. The 13-mile glacier is an outlet for the Juneau Ice Field and a perfect hiking spot for the adventurous (and warm blooded). However, this park is home to much more than hiking paths. Visitors can choose from a variety of activities to partake in, including dog sled rides, icefishing or simply relaxing in a remote cabin. Even in the colder winter months, this park boasts a wide variety of animal life.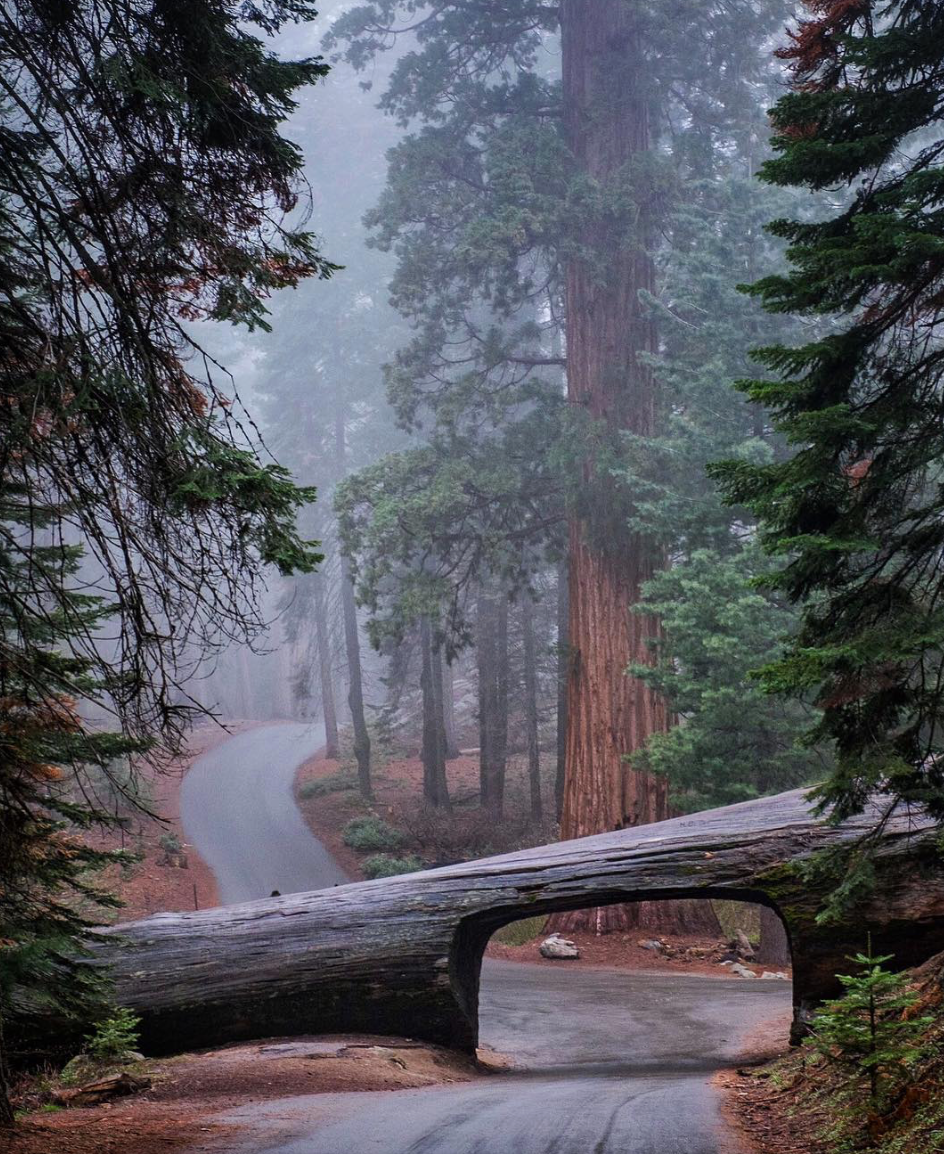 Fall - Sequoia National Park - California
The world's largest trees grow (and fall) in the forested areas of Sequoia National Park. The namesake trees in this park reach unreal heights of 5,000 - 7,000', and yes, there is actually a fallen tree you can drive through. Named Tunnel Log, this passage is located on the drive up to Moro Rock. Driving through a tree is truly a novelty, and can be a busy location for park visitors and photographers. Pros recommend waiting till dawn when the tourists retreat to their tents or lodges and the mist begins to settle. With so many beautiful trees, the vivid colors that arrive every fall are breathtaking.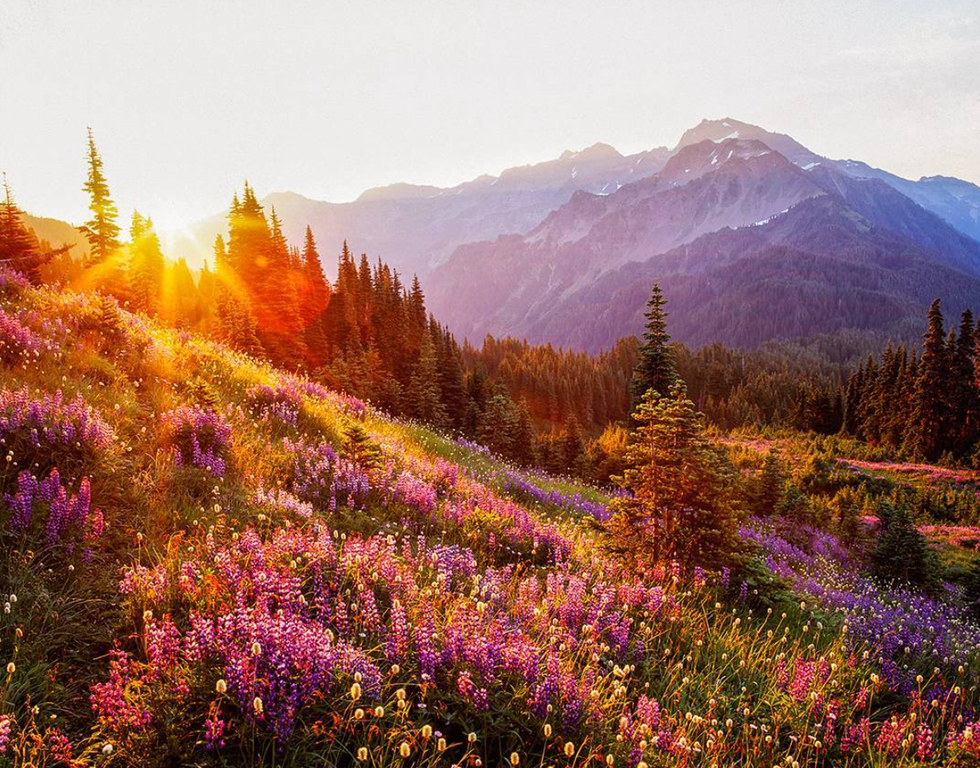 Spring - Olympic National Park - Washington
Sunrise illuminates the meadows that line the High Divide in Olympic National Park every morning. Created in 1938, the park is 95 percent forested and contains numerous different types of terrain. Diversity is the hallmark of this park. This trait is expressed in the spring as the local flora begins to bloom, creating a natural watercolor painting along the hillside.
Ready to take a road trip yet? Be sure to visit the park's respective websites to learn more about visiting and keeping our national park system alive and thriving!