Vintage jean jackets. Embroidered roses. Indie rock music. An all-black ensemble. This is what The Neighbourhood embodies, essentially being a collection of monochromatic retro-themed records that seem to get better each release.
The Neighborhood is a band that describes their music as a mixture between indie rock and alternative R&B. Made up of five members, each talented in their own pursuits, the band has been together since 2011. They are most prominently known for their single "Sweater Weather" from the album "I Love You," which reached the number one spot on the Billboard Alternative chart in 2013. Their second album, titled "Wiped Out!" was released in 2015.
The first time I heard "I Love You," I was hooked. This was the genre of music that I had always been unsure of, not having been introduced to the world of alternative music yet. But the way that The Neighborhood produces each of their songs provides a raw touch of emotion, the sorts of thoughts and misconceptions that are playing in the back of every listener out there, whether in love, heartbroken or neither. I've been avidly awaiting each new song since I first listened to "I Love You," and I have not been let down ever since.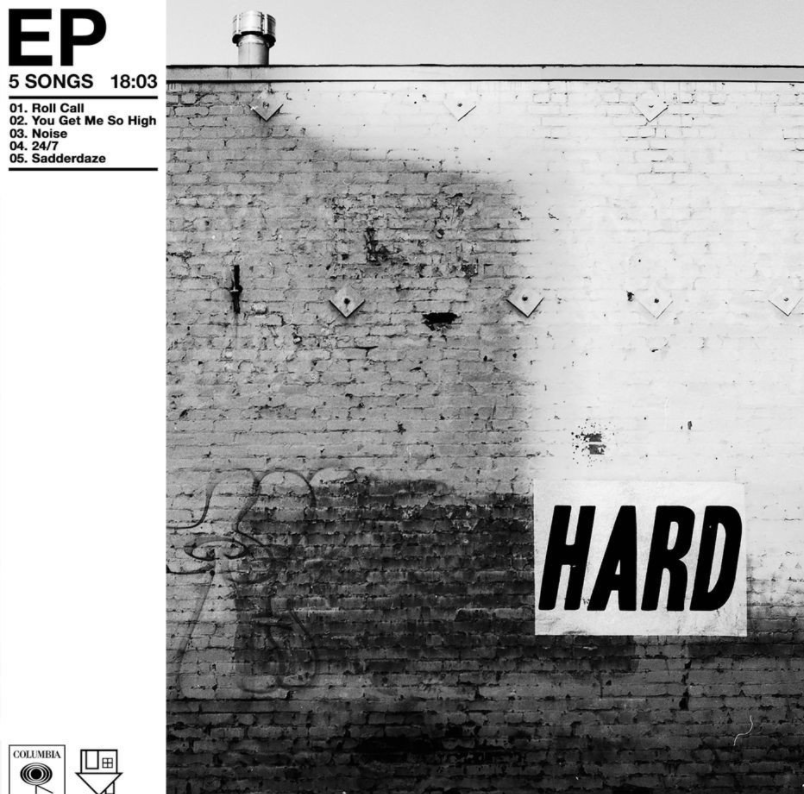 On September 22, 2017, The Neighborhood released their latest EP. "Hard" is a collection of five songs that each tell a story that every heart and soul can pick up on and feel for. "You Get Me So High" — a song composed of two minutes and 36 seconds of a guitar, a drum set and Jesse Rutherford's calming voice — is my personal favorite. "Sadderdaze" is another highlight from the EP, a play on words that's as applaudable as the song itself.
"Saturdays are not the same as they used to be / Sadder days, why do they keep on using me?" — "Sadderdays," The Neighbourhood
The reason "Hard" stands out to me from the band's previous work is in its courage. It is bold, making declarations about living and loving that are harsh truths in our already volatile worlds. This is a recurring theme that is no different from their previous works. However, it's the courage each song has in bringing out a new tempo, instrument or style that is the most striking. This EP is certainly the most different from The Neighbourhood's previous music, but it still draws in that beloved "young and complex" culture that so many fans like myself were drawn to in the first place.
"Hard" is a release that has easily made its way into my top music of this year. It's also the perfect way to get into the fall mood during long drives or lazy afternoons, lone evenings or late nights. And if there's one thing I know for sure, it's this...
The Neighbourhood is back in town. And I've missed them like crazy.