Having a younger sibling is such a weird thing. The first 10 or so years are spent fighting, arguing, and not understanding each other in the slightest. Then, you start to see that they are actually turning into a pretty cool person, one you may actually want to hang out with. You make inside jokes, make fun of your parents' weird quirks, and support each other through all of life's ups and downs. But, as the older sibling, it's especially strange and emotional when your little brother or sister starts really growing up and reaching major milestones in their life.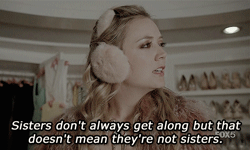 As anyone with close younger siblings knows, it is impossible to watch them grow up without freaking out and crying like a baby at every major moment of their life. Tomorrow night, my little sister will have her Senior Recognition Night at her very last home basketball game, and I will admit that I am not okay. This is just one of many huge accomplishments I will see her complete this year. I am so proud of the woman she is becoming, but I still feel like she's the little kid I grew up watching SpongeBob with.
As our younger siblings get older and go through school, we are always a few steps ahead of them. We've already been through everything they are going through, and we help them in any way we can. We give them advice on how to survive each class (and teacher). We help them shop for prom dresses and tell them which songs to learn the dances to. We show up to every sporting event and cheer until we lose our voices. Therefore, we feel the pride of big moments in their lives just as much as they do, and just as much as our parents do.
Over time, the annoying little kid who broke your toys and stained the clothes they borrowed from you grew up to be your late-night video game partner, most trusted opinion-giver, and best friend. You come to see everything they are doing as more important that anything you've ever done. You know they are truly the best, and they deserve all the great things that are happening in their lives.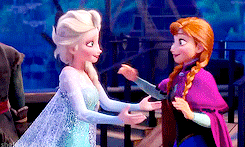 I can't even put into words how proud I am of my baby sister. She's the starting point guard for her varsity basketball team, and my all-time favorite player (sorry Steph Curry). She has earned a 4.0 GPA, as well as dual-enrollment college credit. She has the best sense of humor and the best taste in TV shows. She really is my hero. I know a lot of older siblings feel this way, but haven't said it out loud for fear of sounding like a total nerd. But, I urge you to say it anyway, whether they are graduating, starting junior high, or just in need of encouragement. Tell them how cool you think they are. Let them know that their accomplishments are important. Most importantly, be a person they can continue to look up to as they move forward in life.