My neighborhood is like any other neighborhood. This neighborhood has people living on it, small businesses such as grocery stores, nail salons, barber shops, clothing stores, dentist clinics, laundromats, small parks, trees, houses, buildings and churches. You could say that this is your typical neighborhood…your typical New York City neighborhood, that is. This neighborhood is in the South Bronx, and it is the home of the Bronx Museum of Arts, Yankee Stadium, and the High Bridge.
I have lived in this neighborhood ever since I migrated to the United States from the Dominican Republic. The 'hood, as my friends call it, is going through changes. The people who once lived here have begun to move to other neighborhood, boroughs or states altogether. I do not consider this neighborhood "bad," but it was not too far from my house where a 14-year-old kid on his way to school was shot in the forehead because a relative was involved with gangs. Furthermore, the department of education has notoriously kept the funding of the schools around my neighborhood at the bare minimum.
This neighborhood is a neighborhood of low-income people who are living paycheck to paycheck, hoping that their children can receive some education and eventually a good paying job so that the family can move up in the socioeconomic ladder. As such, the families often have to rely on public assistance to feed their families and pay their rents. In the light of these economic struggles, the 'hood is very optimistic; the working men and women can be seen every morning as early as 5 a.m.waiting for the 35, 11, 13, 1 and 2 buses or the downtown B, D and 4 trains. This is a "close" community, in the sense that people have some level of respect for one another. One of the things that I like about my 'hood is that even those who do not attend school and are involved in gangs and crime do not seem to want to drag others down their path, instead they try to inquire about the progress I have made, often telling me, "maquina, en que 'ta esa vaina del college."
I can recall one instance when I was in high school when we went on this trip to High Meadow Day Camp and I was "boxing" with one of my friends when we were approached by these upper class girls from an out of state school. They asked us where we were from to which my friend replied "we're from the Bronx." They had a face of curiosity and awe and one of the asked, "Is it true that you hear gunshots every night?" This was eye opening to me, as I was still young, naïve and new to The U.S., so I had no idea of the reputation that the Bronx had, especially since where I was from was a place in which crime was rampant. I remember this event vividly because I never considered the Bronx to be a bad place to live, sure it is not a "paraiso," but what would anyone expect from living on one of the busiest cities in the world. To put it in perspective, the Dominican Republic has an estimated population of 10.4 million people, while New York City's population is estimated at around 8.4 million.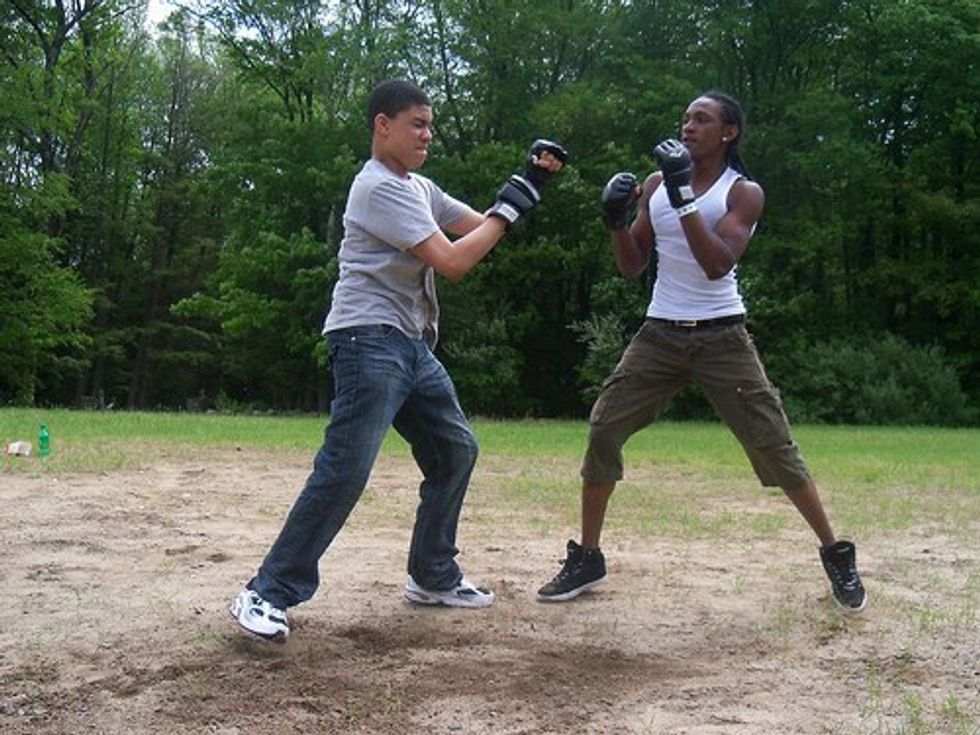 My neighborhood is going through changes, and so is yours. Whether these changes are for the better or worse, that cannot be said at the moment. But for those of us who are fortunate enough to experience these changes, this should prove to be a time of learning and adapting. This should also be a time in which one ventures out and explores other 'hoods and see how the cultures of these 'hoods compare and relate to yours. Come and visit my 'hood and invite me to yours, maybe we can even catch some Pokémon together!