In January of 2016, I was processed as a member will full rights to the Confederation of the Sons of Confederate Veterans (SCV).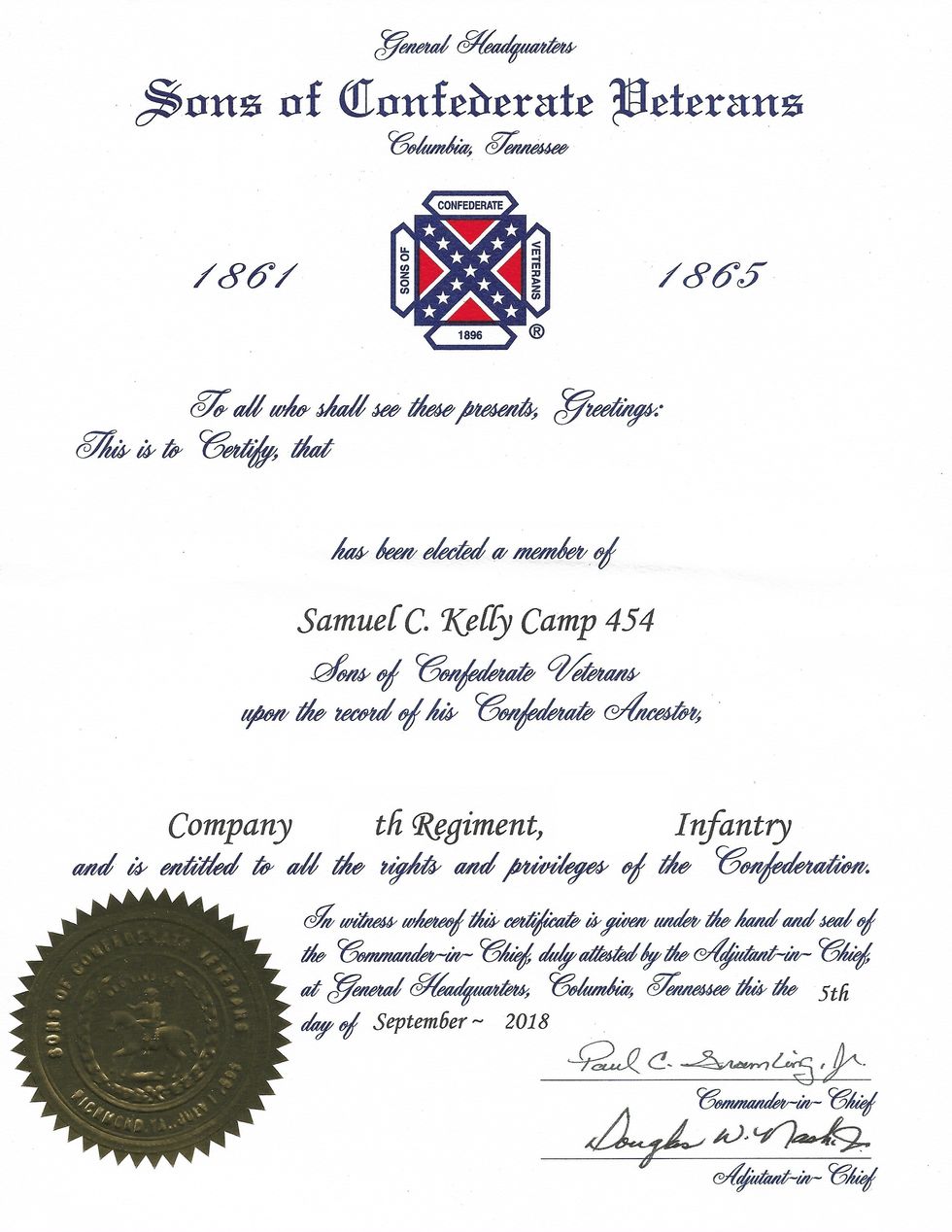 z. Grizzard
This is no ordinary membership though, it's limited to only those who have a Confederate ancestor who fought in the War Between The States. Although an organization sets a requirement for its members, this is still non-discriminatory.
The SCV is based on its paternal organization the UCV (United Confederate Veterans). In fact, the SCV was bequeathed to those Sons of Confederate Veterans. I will attach the "Charge of the SCV" below.
The SCV has done many good things over the years, but mainly I would like to focus on my personal experience with the SCV.
Since joining in 2015 and becoming a member in 2016, I have held the title of Camp member as well as Camp Adjutant ( basic paperwork and planning for the camp, acting as an assistant to the commander). In early 2018 I was promoted to Camp Commander (full control of the camp and serving as the leader/ motivator for other members).
In taking over the camp in 2018, I was faced with many issues such as; dwindling membership, no camp bank account or finances, no permanent meeting location, and no well-kept records.
At some point, we realized that the camp had no history. Being former in 2006, we had not done much as a camp since then. It was discovered there was an earlier camp in the area, it actually happened to be one of the earliest camps in the State of Alabama.
It was then a process to pitch the idea of a "new camp" to the current camp members. "Financially we need the stability of a fresh start with the IRS, we cannot afford to reapply for a non-profit status", this was one of my convincing lines that persuaded my members to accept the revival of an old camp as our new camp.
The entire process took about two months, countless long nights of paperwork or adding/creating invoices for receipts and writing membership checks.
As of September though, The Samuel C. Kelly Camp #454 in Oxford, AL was an official SCV camp again!
I did decide as Camp Commander to begin a few new traditions for us to celebrate as a camp; The anniversary of our namesake's death (Sept 16), Oxfordfest (recruiting in our hometown), An actual initiation process for new members, and a camp newsletter. All of these ideas were mostly funded by myself with no donations from my camp.
I also made a few changes to camp staff by filling all the positions, 1st Lieutenant Commander, 2nd Lieutenant Commander, Adjutant, Chaplain, and Color Sargeant.
Lastly my investments; It's unlikely that those who read this will be starting an SCV camp, but I would like to close in saying you must make investments in your camp if you wish to see it grow. Investments are not only financial but also time and sweat equity. Throughout this year I have cleaned the grave of our namesake, purchased a couple of banners for camp use and recruiting information, I also had my staff order matching business cards so our camp would be uniform in promotional events.
I thank you for reading and I hope you learned about my experiences with the SCV.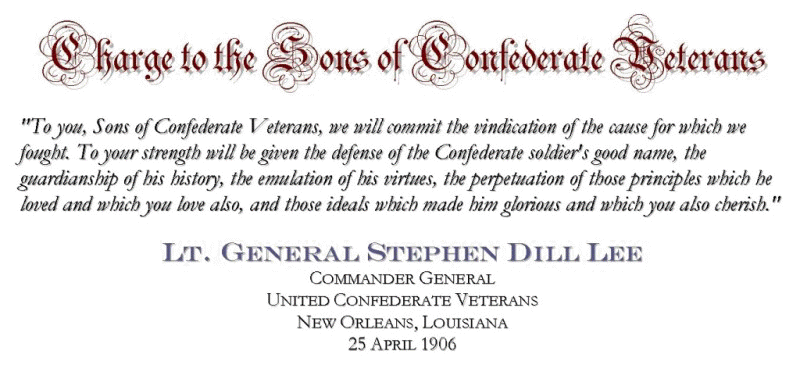 Z Grizzard/Facebook