To my big, Julia,
My freshman year is coming to a close, and needless to say I'm well on my way out of the "new member" phase of Delta Gamma. It is understandable that anything new in life can be daunting, but walking into recruitment rounds knowing absolutely nothing about the rush process was intimidating on an entirely new level. Yet, I will never forget sitting down with you during the very first round, as we realized how much we truly had in common.
Aside from the fact that we were in the same lyric writing class, we shared more than I would have ever imagined. I was so inspired by your love of music, and our conversations had such a natural flow, making my comfort levels rise instantaneously. It was after these rounds that you and I began sitting next to each other during class, and our post-Farina talks allowed me to learn so much more about you.
I was thrilled to become so close to an older member in such a short period of time, and when the day of DG's big-little reveal finally approached, I was ecstatic to find out that you were my big. I am so grateful for all of the memories we have made, though my favorite by far was the night that we went to the yacht party.
You have taught me so much-not only about how to be the best DG that I can be, but also how to be the best person that I can.
You encourage me to do what makes me happy, and your friendship is something that I will value for life. As your little, I am proud to watch you grow and pursue your passions, and I am behind you every step of the way. Thank you for all you have done, and I am so excited for the adventures that await us these next two years!
With love from your little,
Gina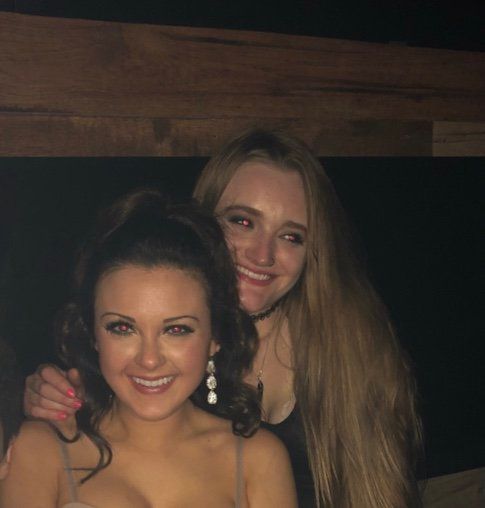 Cover Image Credit: Gina Brennan