2016 has been a wild ride to say the least. Alan Rickman (Severus Snape) passed away after losing a short battle to pancreatic cancer. Kanye West "lost all his money", and then shortly after, he lost his mind. American Idol came to a final close after 15 years. The legendary musician, Prince, passed away unexpectedly. One of the deadliest shootings in history occurred in Orlando, FL victimizing and targeting the LGBTQ community. American citizens actually voted for a dead gorilla in the 2016 Presidential election. And the biggest surprise of all, Donald Trump was elected President of the United States. It wasn't all bad, though, Leonardo DiCaprio won his first Academy Award, so at least we have something to be grateful for.

Amidst all the madness, I will say that 2016 has been one of the best years for film in a very long time. I was lucky enough to see some of these fantastic films, and to make it easier on you guys, I compiled a list of just eight films that you HAVE TO WATCH before 2016 is over.
*But please bear in mind that this list was created by a basic 23-year-old female who has a few weird obsessions.*
1. Deadpool

This might be a "boy" movie, but IT IS THE BEST BOY MOVIE. From the dirty humor to the intense action scenes, I absolutely loved it. It was raunchy, but also, an instant classic. Granted, I am no comic book gal. I will be honest, my boyfriend dragged me along to see this movie. But I was so pleasantly surprised with the acting, the content, the jokes and the overall story line. Ryan Reynolds was the perfect Deadpool. Maybe not every avid comic book reader approves, but I DEFINITELY do.
2. Finding Dory
Finding Dory was hands down one of the greatest kids movies I have ever seen, and trust me, I watch A LOT of Disney flicks. It made me laugh, it made me cry, and just about everything in between. The story line centers on Dory being lost (obviously) and while she is trying to find her parents, her friends are trying to find her. I am completely serious when I say that I literally "ugly-cried" at the end when she meets up with... never mind. I would not want to spoil it for you. But I mean it, go watch this movie. They are not lying when they say that it's a movie "for the whole family". If you have a heart, you will love this movie.
3. Snowden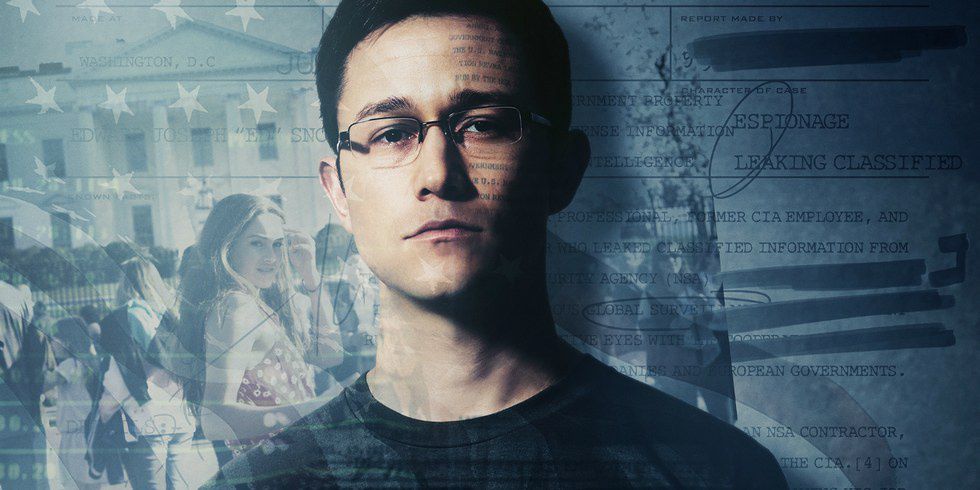 Snowden was insightful, riveting, breathtaking and so much more. I guess for a conspiracy theorist like myself, it was actual paradise. But even for the sheeple out there who believe that all is fine and dandy with the government, I still highly recommend it. This movie is relevant and educational for any American citizen. YOU NEED TO SEE THIS MOVIE. It will distort every view that you have ever had of the U.S. government, but I promise, that is a good thing.
4. Hacksaw Ridge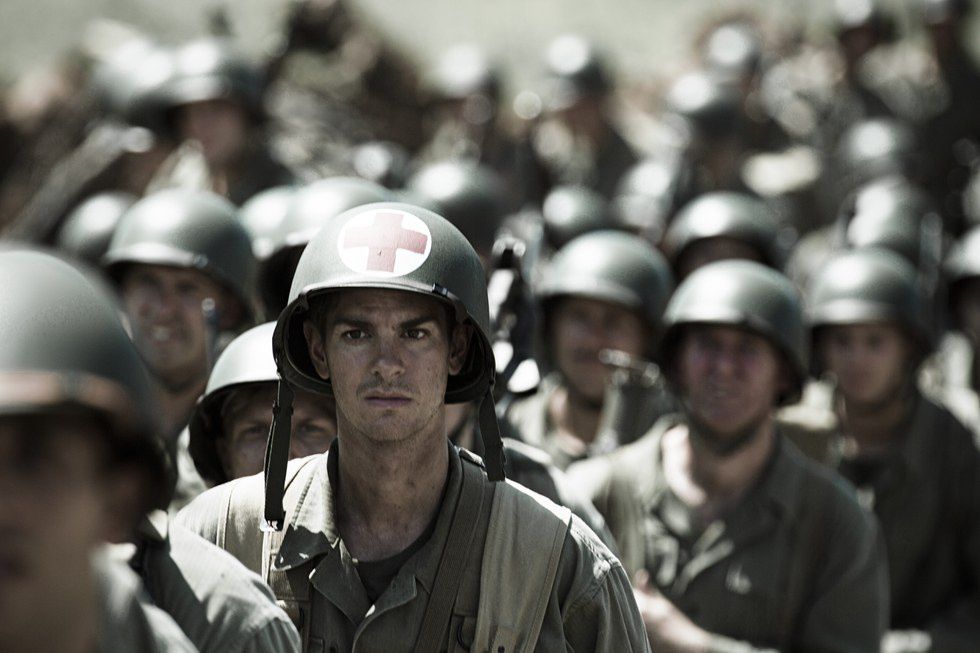 This film was absolutely captivating for every second of its 239 minutes. Initially, I decided to check this one out, because I am a huge fan of war movies (I know, I'm strange). But I could tell right away that there was a lot more to this movie than just war. The (true) story is about a man who enlists in the U.S. Army during WWII. However, this man claims that it is against his religion to hold, carry, or use a weapon. In the beginning, I think everyone is a little bit annoyed with him and his constant need to cling onto his religion. But oh how quickly things changed (for me anyway). In all my life, I have never witnessed such courage, discernment, willpower, servant-hood, and dedication in one film about one man. I felt close to God when I watched this movie; I truly felt like it was parallel to the life of Jesus Christ in so many different ways. I am still in awe of everything Hacksaw Ridge had to offer, and even though it is gory and gruesome, it is one of those movies I could watch over and over again, and still not grow tired of it.
5. Priceless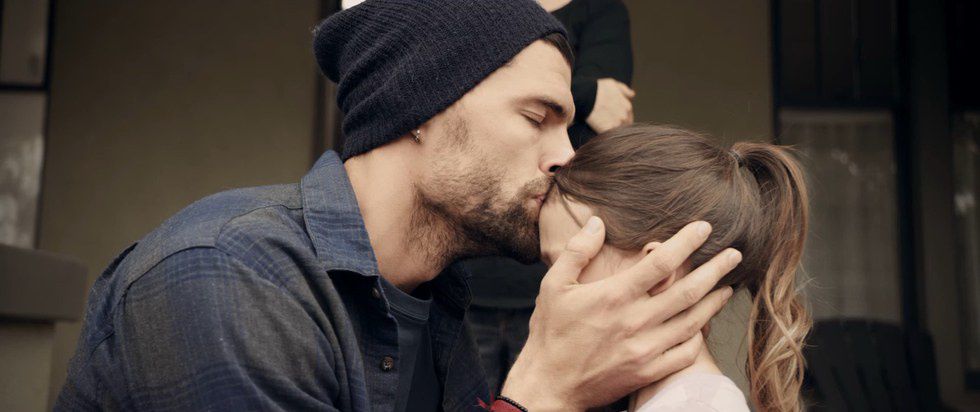 Oh man, where do I even begin? As you guys might know, I am HUGE on sex trafficking awareness and the importance of being informed of this catastrophic monster that is taking over the city of Houston. So naturally, I am a big fan of this film. The story is about two young female immigrants who crossed the border to "pay off a family debt". But once they reached their destination, the man in charge of the "arrangement" told them exactly how they were going to pay off this debt, and that was through prostitution. As unfortunate as it is, situations such as this happen every single day in the United States, and it is not always with immigrants. Often, our very own citizens are trafficked as young as 10 or 12 years old. This is not an easy topic to make a movie about, but the cast, crew, and directors of Priceless did a phenomenal job. They told a story that nobody wants to hear, and they did it in such a beautiful way that people might actually listen.
6. Loving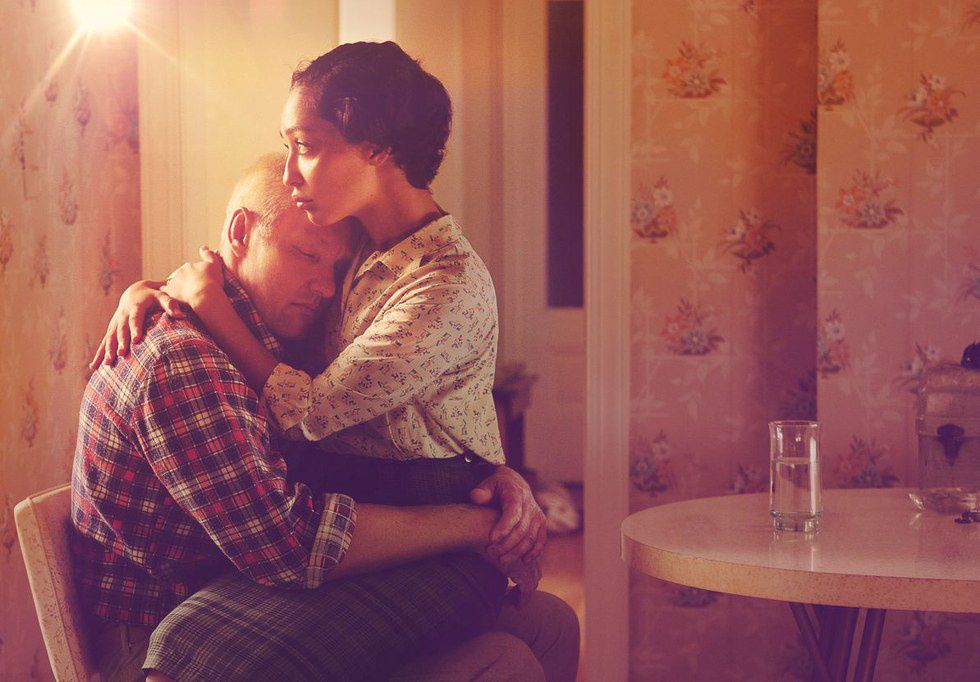 The movie, Loving is about two of the greatest civil rights leaders in history (that you have probably never heard of). During a time when it was illegal for a "colored" person and a white person to be married, Richard and Mildred Loving did the impossible. They were discriminated against on a multitude of levels, and they were even thrown in jail simply for being married to each other in the state of Virginia. This pivotal marriage changed the course of history forever in the United States (for interracial couples, anyway). I thought this film painted their unusual love story in a really remarkable way. My heart hurts for them, knowing what they went through for the sake of love. But I praise God every day that they went forward with their Supreme Court case (Loving Vs. The State of Virginia,1967) to fight marriage discrimination and racism within the southern states of the U.S. Their inspiring actions are still impacting this country even to this day.
7. Rogue One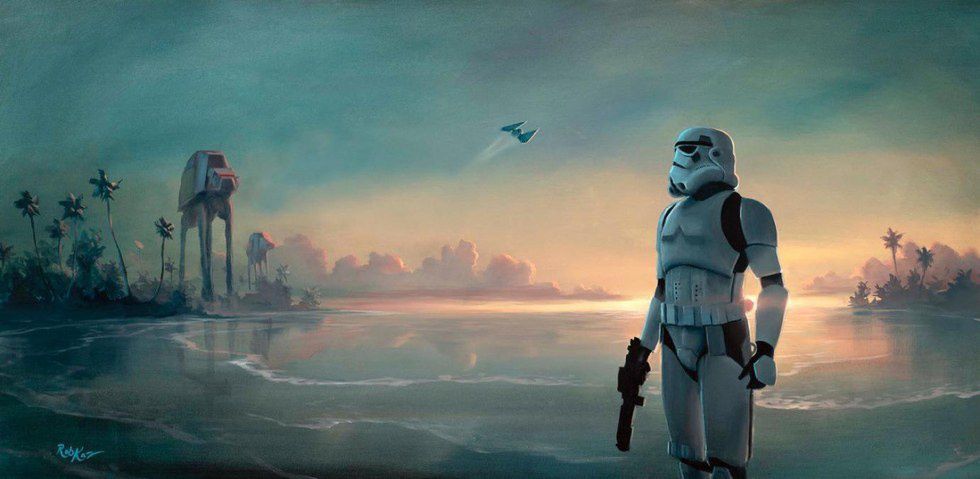 *In my boyfriend's words*: Rogue One definitely deserves to be placed among the top movies of 2016. A revenge bound Jyn joins forces with a group of resistance fighters to steal the plans for the death star. While being a spin-off movie, Rogue One finally gives Star Wars fans a sense of relief answering their long time questions and filling in random gaps in the story line. With nonstop action scenes, "easter eggs" and cameos from the original film; Disney and LucasFilm gave Star Wars fans the movie that they have been tirelessly asking for.
8. Hidden Figures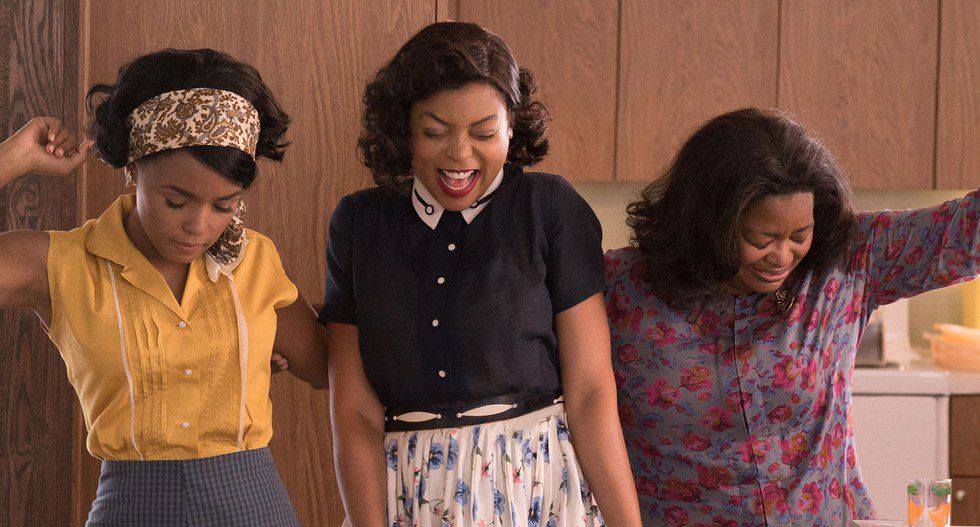 Unfortunately, I have not been able to see this movie yet, but that will not stop me from recommending it. This movie centers around the true story of Katherine G. Johnson, Dorothy Vaughan and Mary Jackson, all of which were extraordinarily brilliant individuals who were light-years ahead of their time. These ladies worked for NASA which you can probably imagine was not the easiest job to maintain as African-American women in the 1960's. They overcame hatred, ignorance, prejudice, sexism, racism and so much more throughout each of their inspiring careers. They paved the way for minorities of all kinds for many years to come. And as a woman who is continually put down by society for not being "smart enough" or "good enough", I am extremely grateful for all that they accomplished. We, as women, in the year 2016 owe them our complete gratitude, for they fought the battles that we no longer have to.
---
As you can see, there are a ton of amazing movies out there, these just happen to be my favorites. So enjoy the remainder of this holiday season by popping open a beer, sitting your behind in a comfy chair and turning on the freaking television. You never know, you might actually learn something!