On Monday May 28th, 2018, the United States celebrated Memorial Day to honor those who have served and are currently serving in the military. I will be honest, because I spent the majority of my childhood in countries outside of America, I didn't fully understand the importance of the day until relatively recently.
There are many traditions associated with Memorial Day from memorial services to the annual Memorial Day Concert to something as simple as a backyard barbeque with family and friends. This year, I wanted to get involved in something that combines my love of health and fitness with the special reason for the celebration. At CrossFit gyms around the U.S, Memorial Day means programming one of the toughest "hero" workouts: Murph.
A "hero" workout is a workout named after a member of the armed forces who died serving in the military. CrossFit has many hero workouts that are completed by gym members on a regular basis but every year on Memorial Day all CrossFit gyms do the same one. "Murph" is a workout named after Lieutenant Michael P. Murphy, a US Navy Seal who was killed in combat in 2005. Murphy nicknamed his favorite workout "Body Armor" but since his death it has adopted his nickname.
The workout consists of a 1 mile run followed by 100 pull ups, 200 push ups, and 300 air squats, and is finished with another 1 mile run. It is challenging and long. However, almost anyone can do it because it is scalable. People do ring rows instead of pull ups, push ups on their knees, and if running is not an option, the bike or rower can be substituted.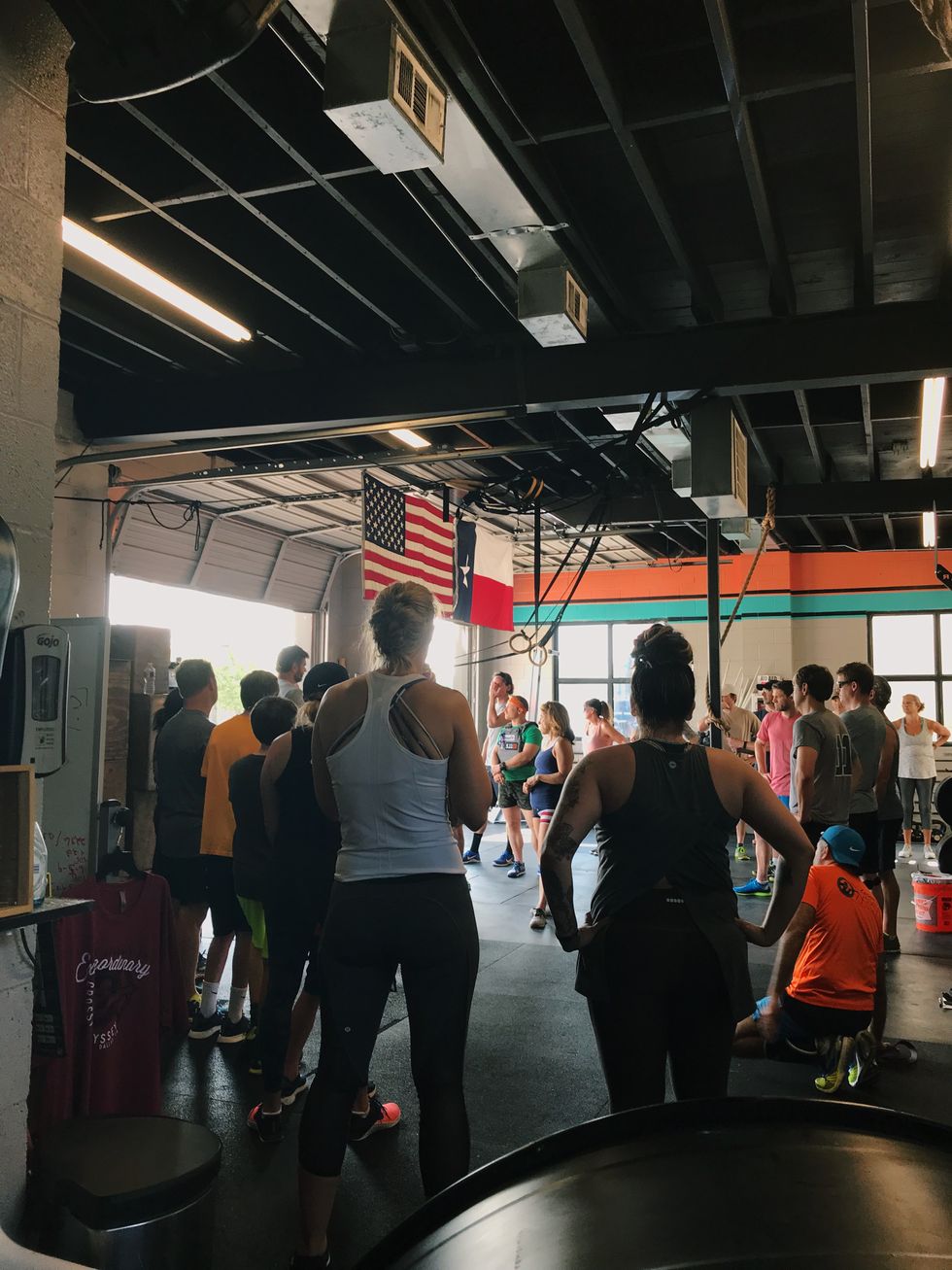 This year I decided I wanted to give Murph a try. I had seen people post about it on Instagram and Facebook in past years and every time I was more curious. It seemed difficult, almost impossible, but because I wanted to see if I could complete it. My main goal was to finish it in under 1 hour. I knew realistically that I couldn't finish 100 pull ups without assistance so I decided to use a resistance band, and I also knew I would need help on the push ups so I decided to do all 200 on my knees. It was challenging regardless.
I arrived at CrossFit Odyssey in Dallas to do Murph and the gym was packed. There was probably 40 people there all ready to complete this tough workout. Everyone had their own unique approach to the workout for their current fitness and skill level. John and Ellie, the head coaches and owners of CrossFit Odyssey, walked us through a warm up and the different strategies they recommended to complete the workout. Then we started.
It was easy to start out way too quickly on the first mile but I did my best to pace myself. We probably looked ridiculous as a herd of people running down the busy street but it was fun to run alongside people I had never met before. We all had a mutual understanding of how much it was going to hurt and everyone was so encouraging.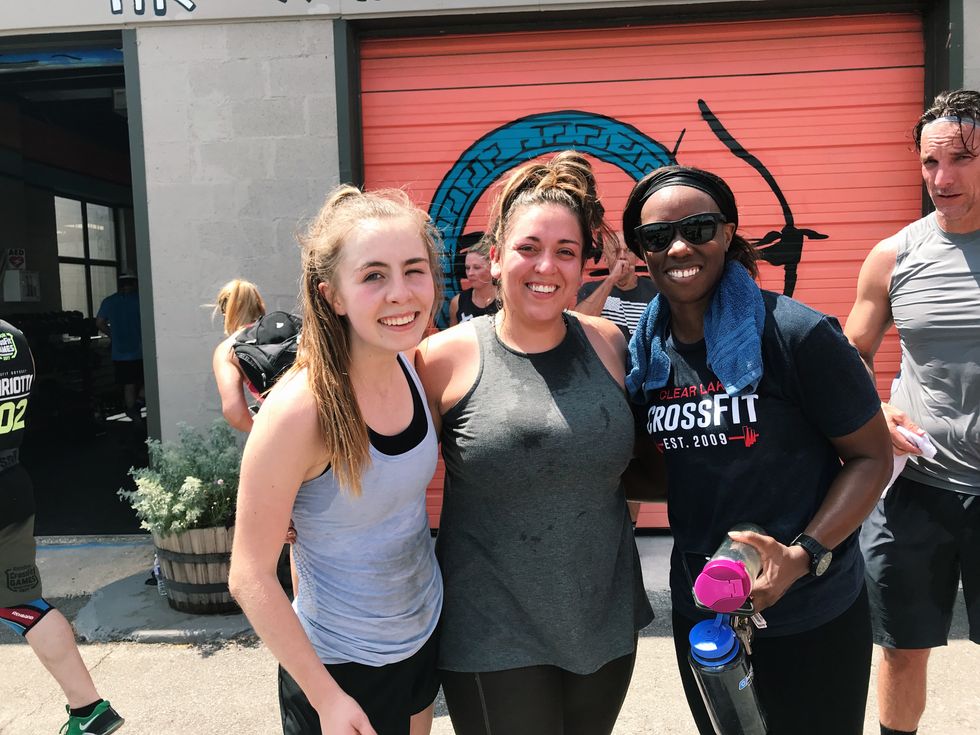 After finishing the first mile in a little over 9 minutes, I started 20 rounds of 5 pull ups, 10 push ups, and 15 air squats. The first 10 rounds were relatively easy but by round 14 I was starting to feel fatigued in my arms and shoulders. But I powered through at a slightly slower pace and headed out on the second mile run. The first quarter mile was painful. My upper body was still blown up from all the push ups and pull ups so I spent a few minutes trying to make that pain go away while attempting to run at the same time. Once I found a rhythm, all I had to do was convince myself not to walk. The sun was strong at the this point in the day and the humidity was especially bad which made it harder to breathe. I ran back into the gym at 54 minutes 1 second. I completed it in under an hour.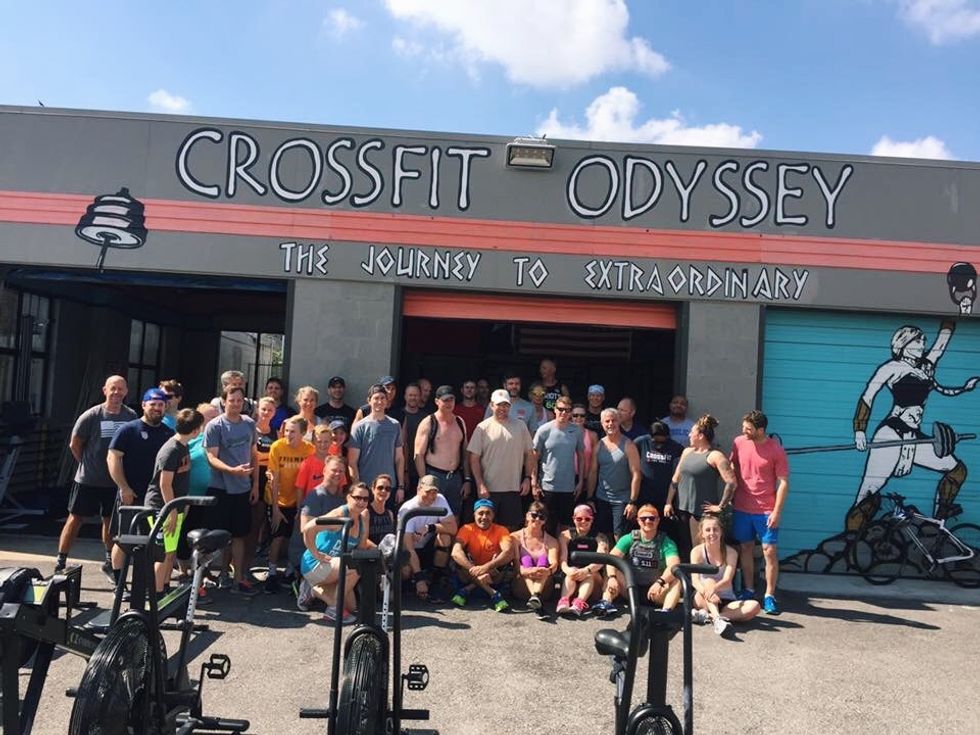 It was such a great feeling to complete a workout, a few years ago I never would have been able to even attempt. But it felt even better knowing there was a reason behind the workout and that there was a specific person it honors. Although I am a US citizen, I always felt a strange disconnect to the United States while I was living abroad. For some reason being a dual citizen, while an amazing privilege, I feel pulled in two directions at times. However, spending Memorial Day completing Murph reminded me of my american nationality and of all the sacrifices the men and women of the military have made. If you are looking for something to do next Memorial Day, I highly recommend Murph. It is both humbling and empowering.