Grab a fuzzy chunky knit blanket, some hot apple cider, and get ready, because it is movie night and this time it is all Halloween movies. Some of these movies are scary and others are less scary.
1. 'Hocus Pocus'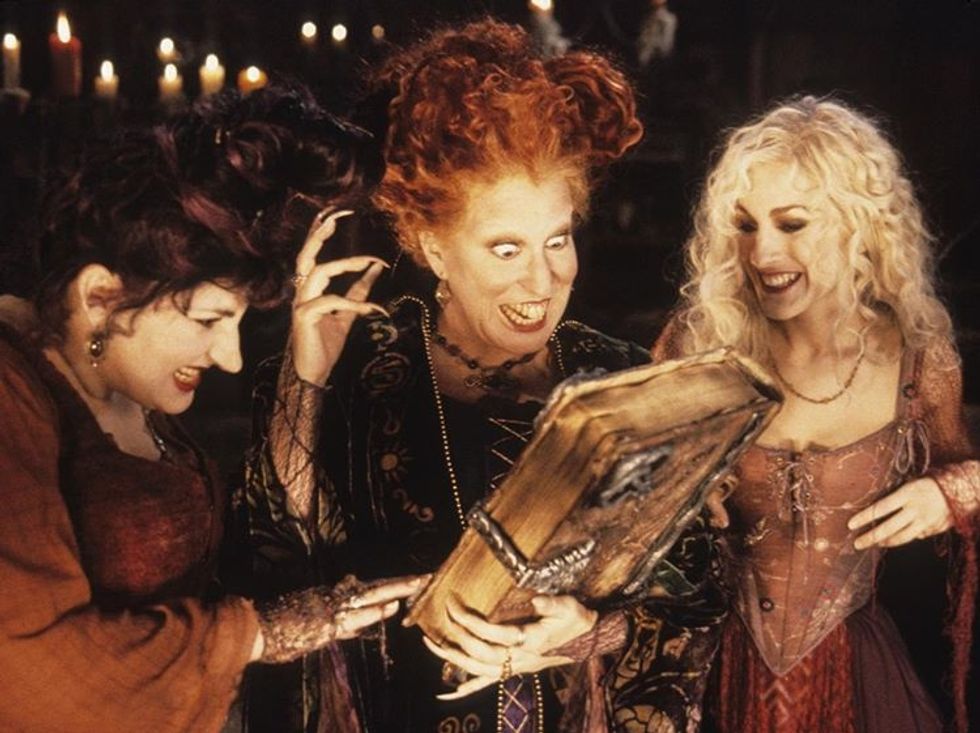 This is a Halloween classic that everyone needs to watch for it to be a successful Halloween. There is also a sequel, 'Hocus Pocus 2', that is supposed to be coming out. This is family-friendly as well!
2. 'The Nightmare Before Christmas'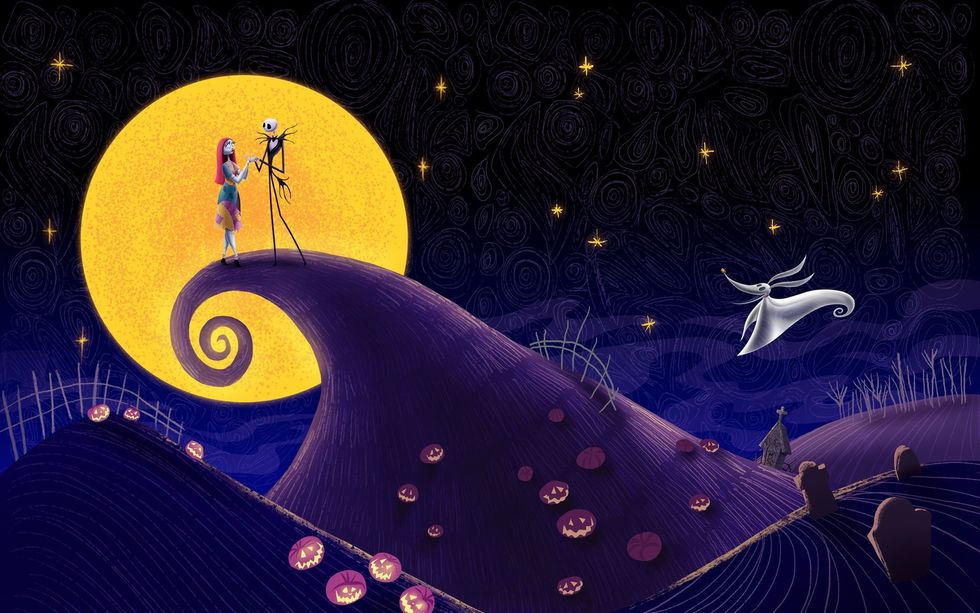 The Nightmare Before Christmas / Facebook
'The Nightmare Before Christmas' is also always a Halloween classic. This is a family-friendly movie that everyone can watch together. Jack Skellington, the pumpkin king, becomes bored with the usual Halloween traditions and stumbles upon Christmas town and hatches a plan to kidnap Santa. It may seem silly but it is surprisingly great.
3. 'Twitches'
If you miss the old Disney days, then this is definitely the movie you need to watch this Halloween. 'Twitches' is a movie about two twins who reunite on their 21st birthday. They come together to find that they actually have powers. As they are trying to navigate this, they also have to fight evil darkness that threatens to take over. There is also a second 'Twitches' if you loved this movie as child like I did.
4. 'A Quiet Place' (Part 1 and 2)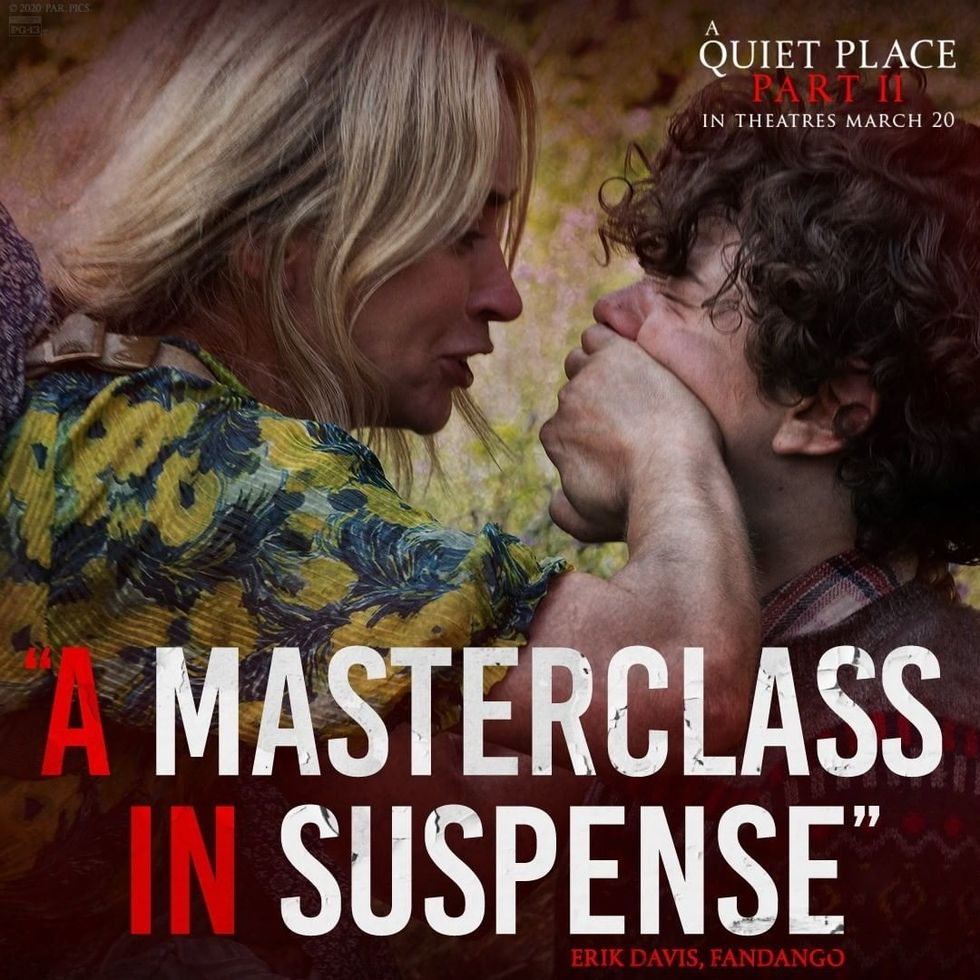 A Quiet Place Part II / Instagram
This movie took off in 2018 when it was first released. In this movie, a family must avoid all noise due to mysterious monsters that hunt by noise. It can be scary to some of those who don't necessarily enjoy scary movies but still want to watch something and not be traumatized. This is a good middle of the road between someone who is a scary movie buff and an anti-scary movie person.
5. 'Halloweentown'
Yet another Halloween classic that was a must on this list. A family goes home with their grandmother to Halloweentown where they find out they come from a family of witches. On Marnie's, one of the main characters, 13th birthday, she finds that she is not only a witch, but that they have to fight an evil that is trying to take over the world. This is also a family-friendly movie.
6. All of the 'Scream' movies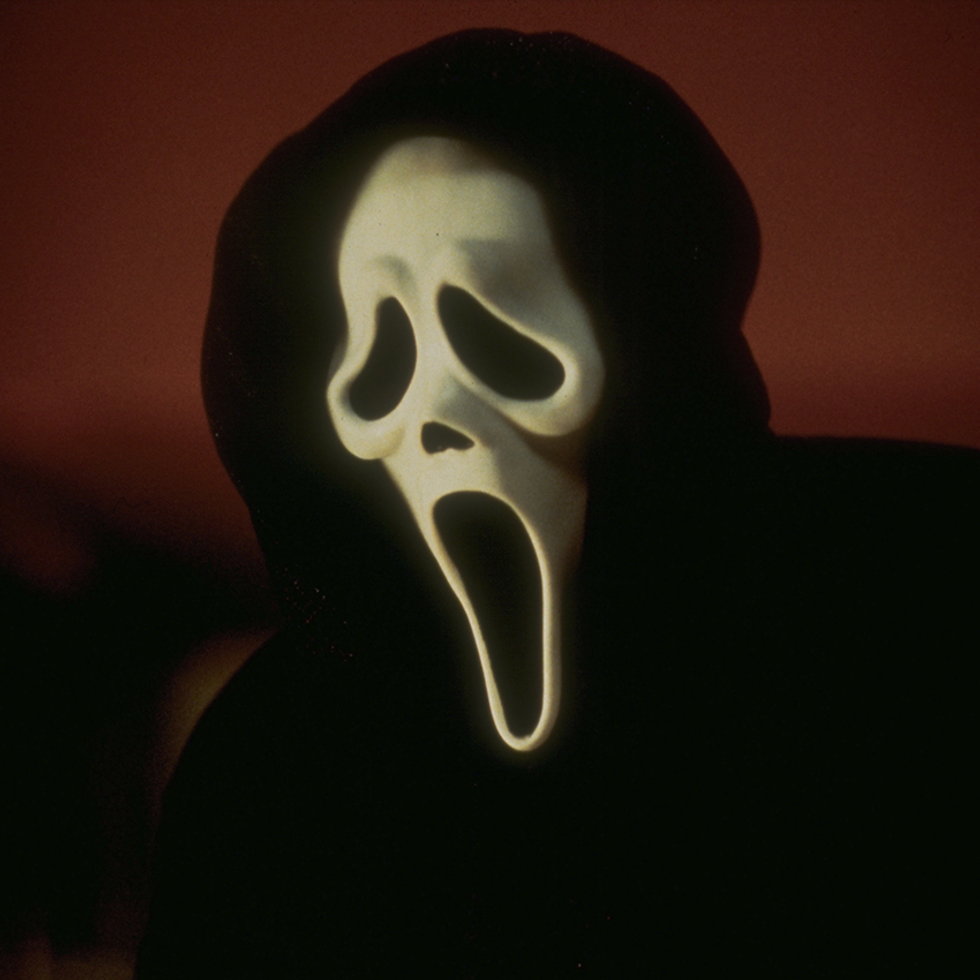 If you and someone else, whether it be your best friend, boyfriend, or sister, want to binge-watch scary movies, this is the series you can watch. There is everything from movies, a tv-show, and a video game out for this series.
7. 'Corpse Bride'
This is such a good Halloween movie. It isn't scary or creepy but still a great movie to watch around this time of the year. While practicing for his arranged marriage, Victor puts a ring on a branch in the forest which becomes a hand and drags him into the land of the dead. The hand that drags Victor down was that of Emily, who was murdered for marrying her love, and now Victor has to get back above ground before his future wife marries someone else.
8. 'Sleepy Hollow'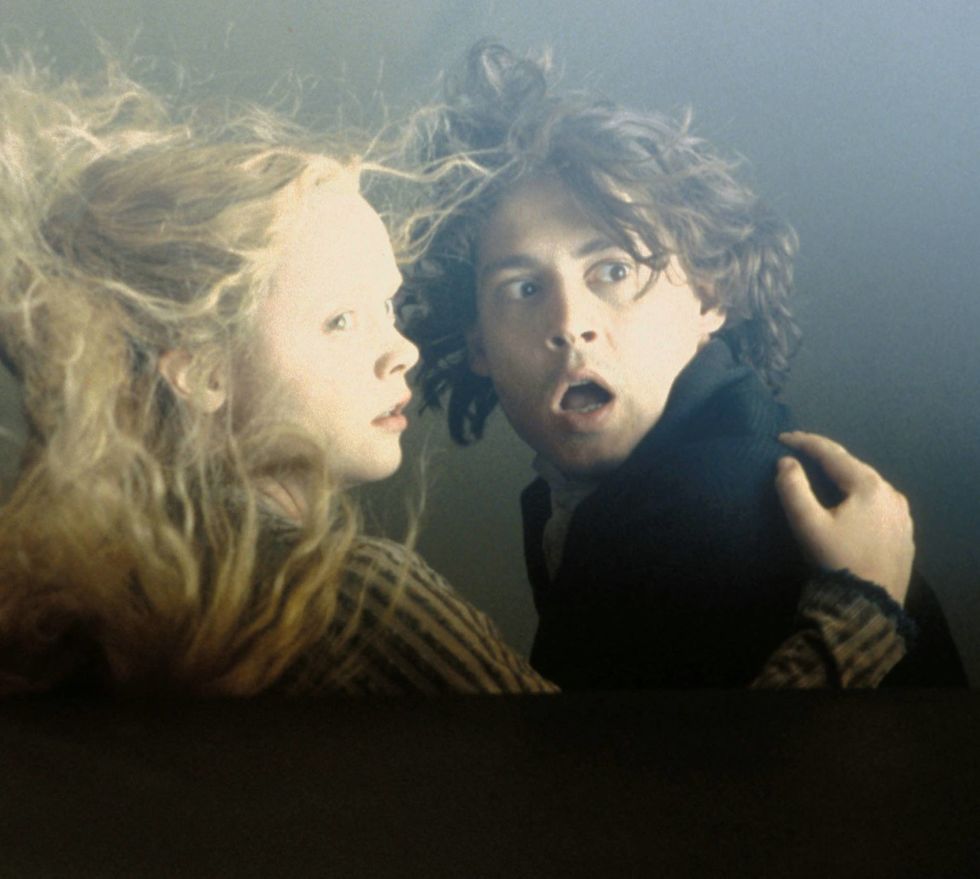 This movie was based in 1799 off of the classic tale "The Legend of Sleepy Hollow" by Washington Irving. This is a movie that mixes a little bit of everything from fantasy to romance to horror.
9. 'The Blair Witch Project'
Now watching: Blair Witch Project. First time in like ten years. https://t.co/grerajvyb7

— Sam. 🎃 (@Sam. 🎃)1602355468.0
This is a movie that is sure to make you chilled to the bone. It's based on video footage found from young students who went to a small town to look into Blair Witch, a legendary local murderer. The students interviewed local townspeople to look into this tale. This gets creepy and takes a turn for the worst when the students get lost in the woods and start hearing horrifying noises. They were never found, but their footage was.
10. 'Paranormal Activity'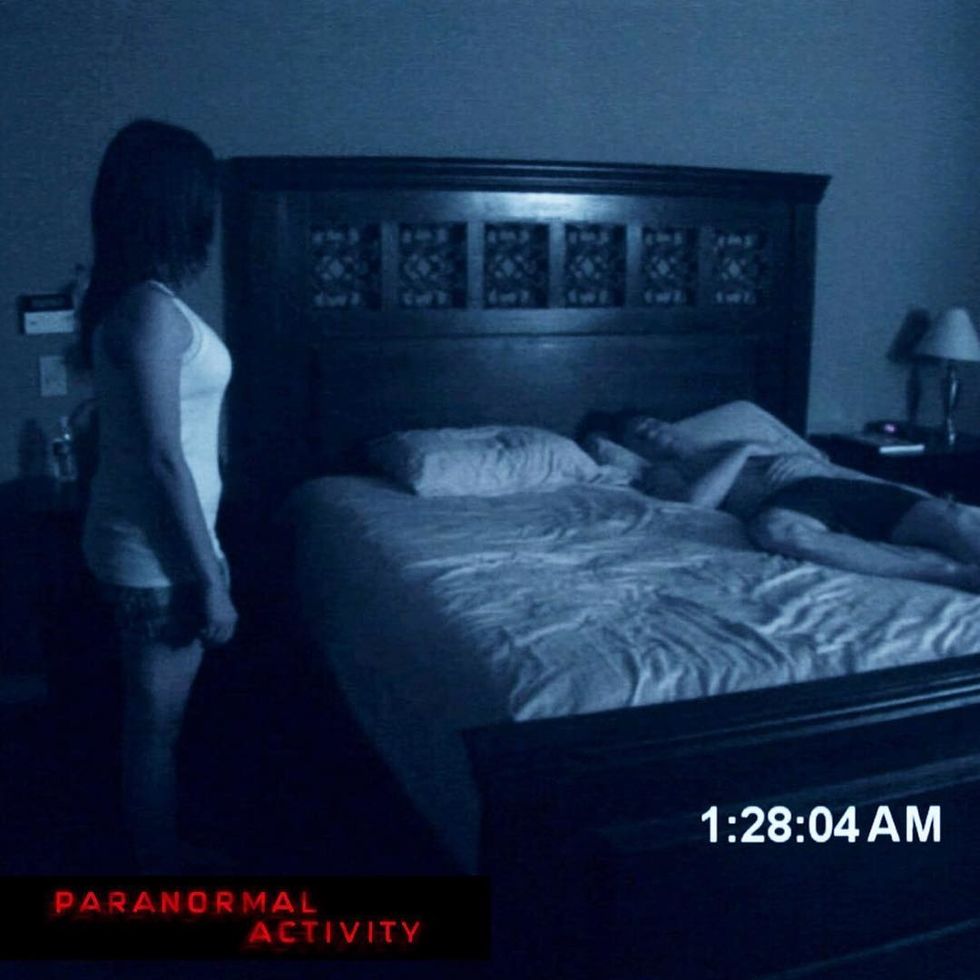 Paranormal Activity / Instagram
If you are a person that already doesn't like not knowing what goes on while you're asleep, I wouldn't recommend watching this. This movie is scary and creepy. The main characters in the movie move into a new home where they feel as though there is a supernatural presence, so they set up cameras throughout the house and what they showed was shocking.
11. 'The Sixth Sense'
"I see dead people". This movie is about a little boy named Cole who is able to see ghosts. He is scared by vicious ghosts who seemingly visit him daily. He is scared to tell anyone except his child psychologist, Dr. Crow, who tries to see the extent and the truth of Cole's ability. This is a haunting scary movie that is perfect for the Halloween spirit.
12. 'Dracula'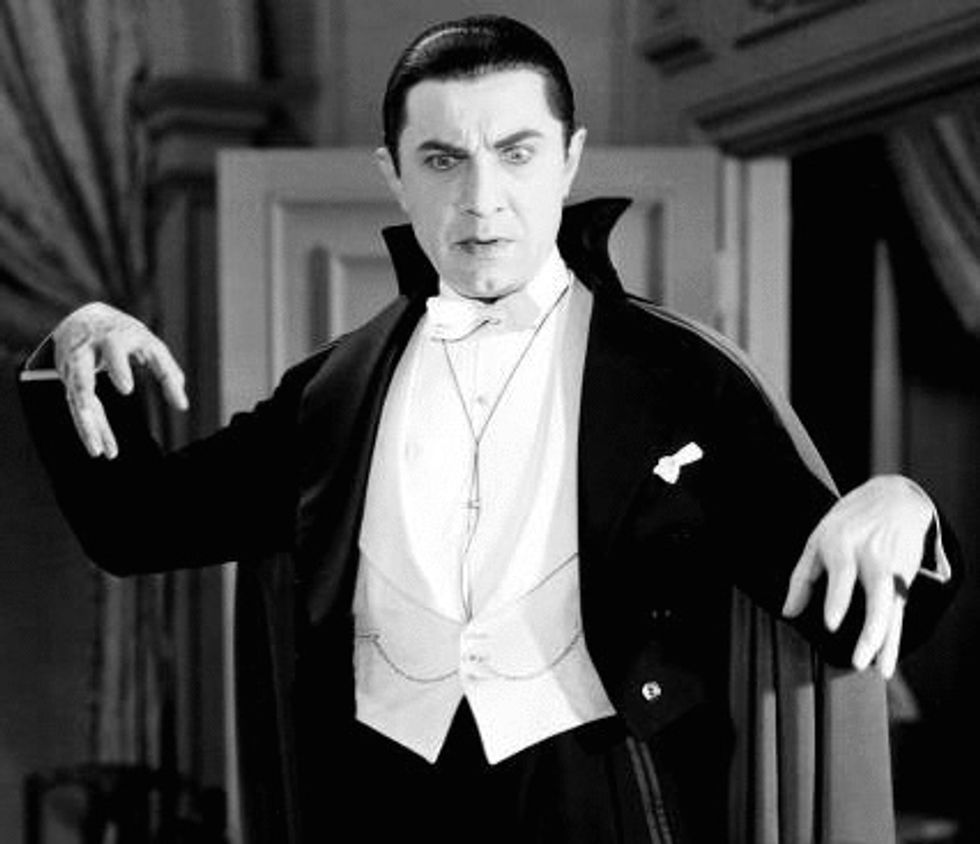 This feels like an obvious must-watch for Halloween. The original 'Dracula' is bone chilling and perfect for every scary movie buff or Halloween lover. We all know the plot, what 'Dracula' is about, and how perfect this movie is for the month of October.
13. 'The Shining'
I'm sure we all know that 'The Shining' is a true horror film. This film is based on a family who settles into a hotel in order for the father to try and cure his writer's block. The son is special and often gets psychic premonitions. The longer the family stays there, the worse these premonitions get. The father starts to unravel the dark secrets of the hotel they are staying in and starts to unravel himself, turning into a homicidal maniac who is set on torturing his family.
14. 'Us'
This movie came out in 2019 and horrified many. It's about a family that moved back to the mother's childhood beach home which already had traumatic events that had occurred there. After the family moved into the house, four strangers with masks started tormenting the family. After the masks came off, the family saw that they each looked identical to a member of the family.
15. 'Carrie'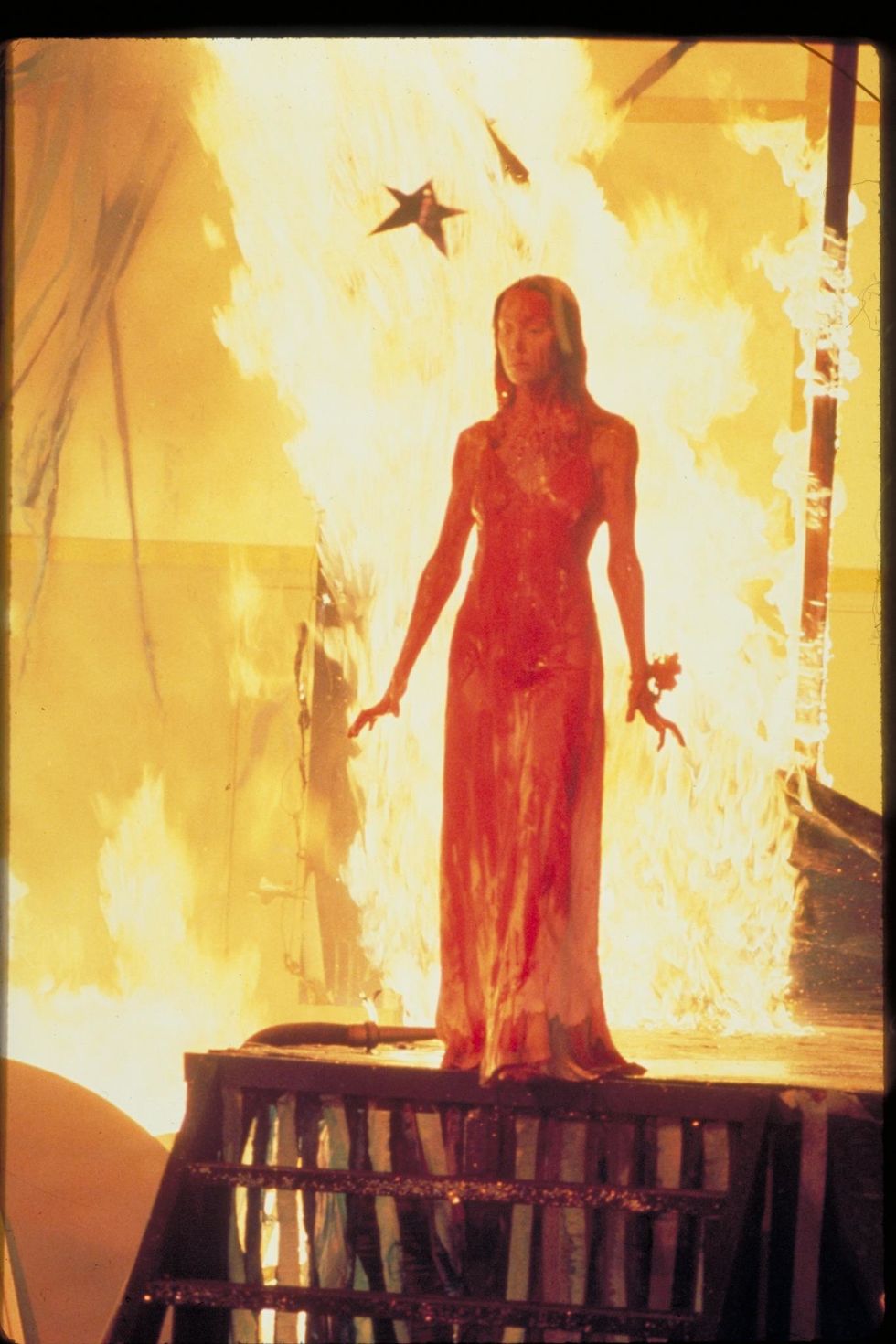 'Carrie' is another movie that all horror buffs have watched and most love. Carrie is the main character in the movie, where she is a teenager that gets tormented in school and abused by her mother at home. Connecting some suspicious activities that have happened around her, she believes she may have supernatural gifts. After getting an invitation to the prom and attending, things start to get spooky, dark, and violent.
16. 'It's the Great Pumpkin, Charlie Brown'
Who doesn't love Charlie Brown? Everyone knows who he is and everyone knows that it is a must-watch movie each season. This season it is 'It's the Great Pumpkin, Charlie Brown'. Settle in with everyone of all ages and watch away!
17. 'The Exorcist'
This movie is not for those who get scared easily. This horrifying film is based (loosely) off of actual events that happened. This is a story about a young girl who starts doing odd things like levitating and speaking random languages or words that worry her mother. Her mother reaches out for help only to find that there is no medical reason for this. A priest, however, believes the devil may have taken possession of the young child. He and an expert try to perform an exorcism in order to free the child from the devil.
18. 'The Babadook'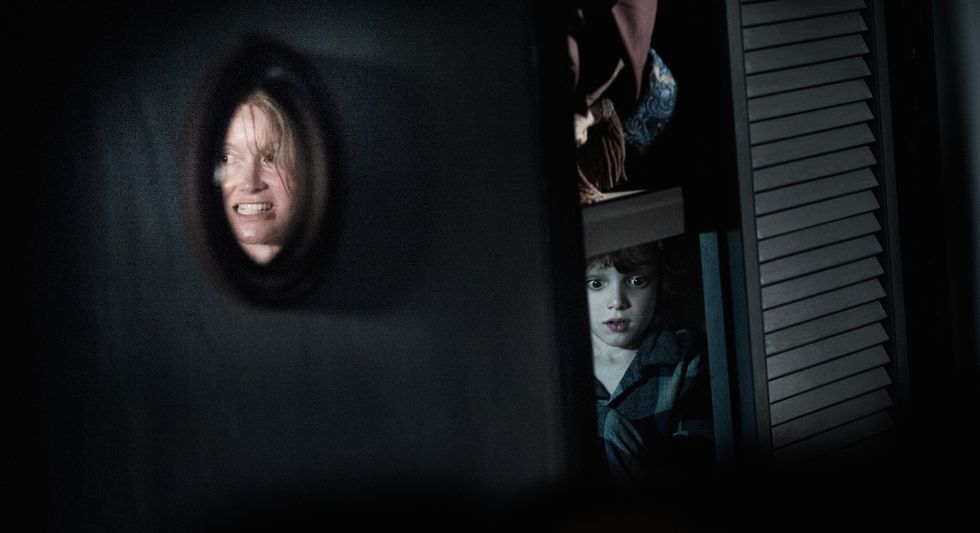 OK, so I am not a big fan of scary movies, but I actually loved this movie. This is such a good horror movie and it is scary at some points, but overall is not the scariest movie on this list. A mother and a son battle a sinister presence that lingers around them and their home.