He already gave us one of the most powerful and profound pieces of art when he wrote the play, "Hamilton: An American Musical." He gave us tours of the show in multiple cities, released a soundtrack of the original cast performing every song in the play, and a plethora of behind-the-scenes footage and stories that try and capture the magnitude of making history.
And if you follow Lin-Manuel Miranda on Twitter, you know the giving doesn't stop there. Along with the tireless charity work he promotes and partakes in, the Spotify playlists he publishes that are so on-point it hurts, as well as the open forum he creates for artists to share their work, Lin's Twitter page is an endless haven of motivation and inspiration.
Most mornings, he graces us with some stimulating words to start the day. Most nights, he'll follow up with an equally encouraging tweet that references the morning one. So if you don't have someone sending you sweet little good morning/good night texts, Lin's got you covered.
I've collected the best of the morning tweets here that will no doubt make you PUMPED to jump out of bed in the morning.


15.



14.



13.



12.



11.



10.



9.

8.



7.



6.

5.



4.

3.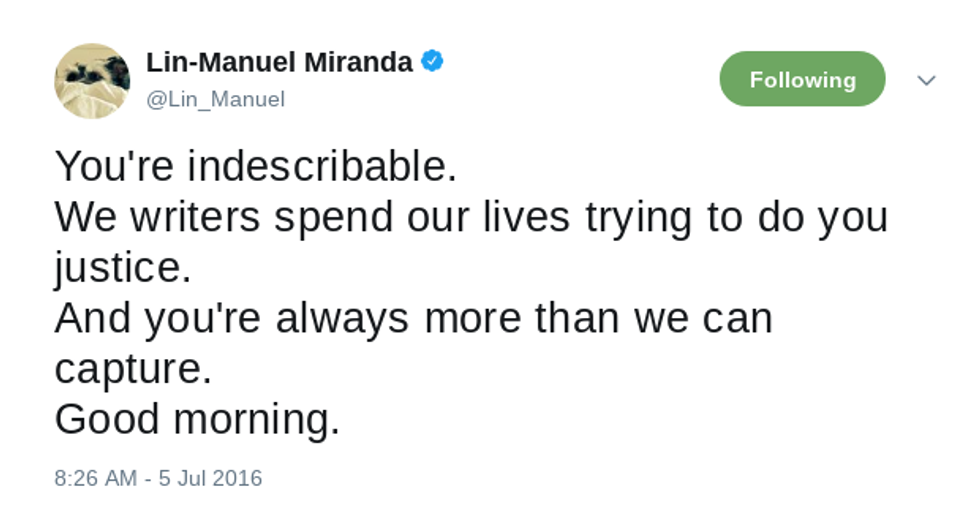 2.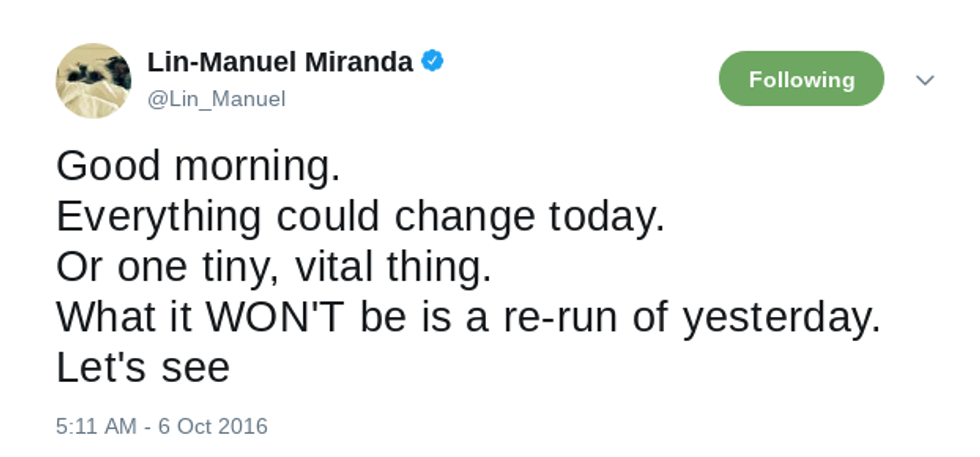 1.