I recently just returned to my home in Kansas for USC's first ever Fall Break. I immediately knew I had to bring along one of my best friends from LA to show her what true Fall is like in the midwest. Here is a list of my favorite Fall activities for when it gets cooler outside.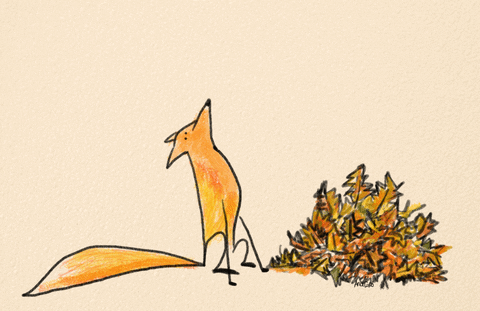 Fall Giphy
Local Cider Mill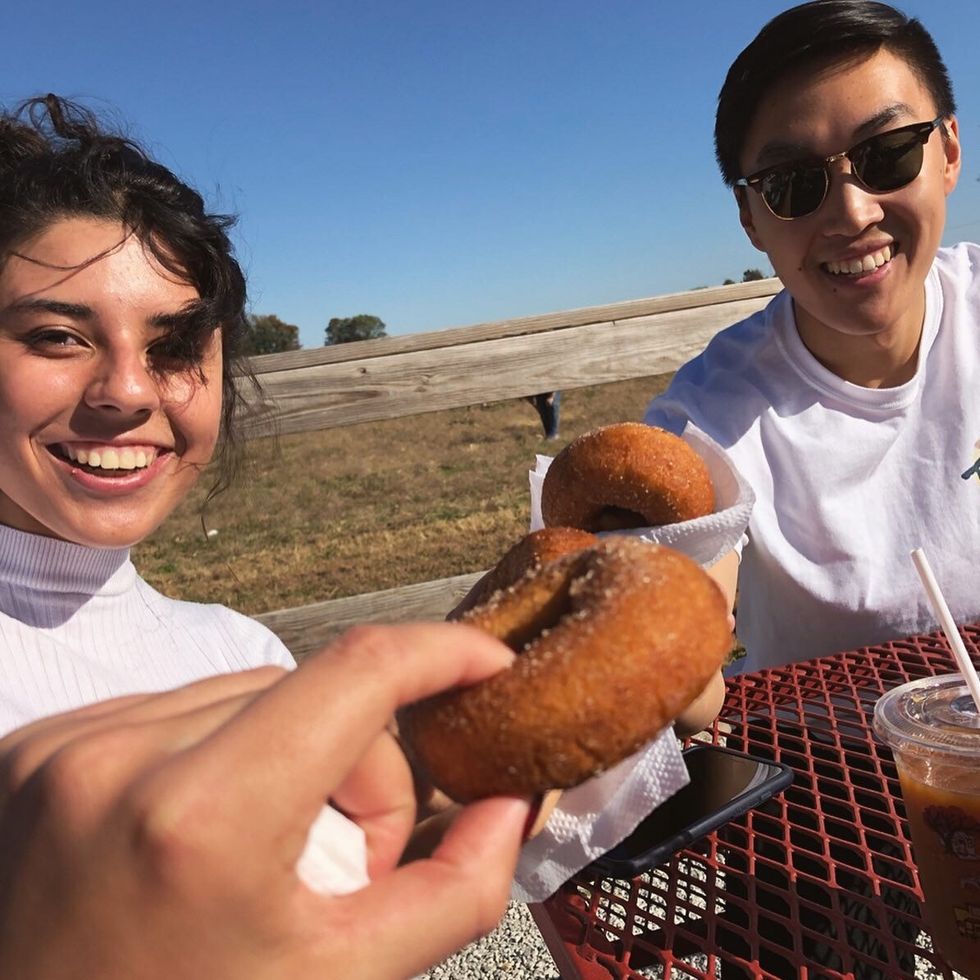 Classic Cider Pic
Myself
First and, arguably, the most classic fall activity is a seasonal visit to the Cider Mill. On my visit home, the first thing on our itinerary was a visit to the Louisberg Cider Mill where I would introduce my friend to cider donuts and frozen apple cider the Kansas way. We drove a record 22 miles in 24 minutes (unheard of for those of us residing in LA!) to a small town in the middle of fields, valleys, and vineyards. The atmosphere was aggressively Kansas, as the cider mill was packed full of hay, corn, sunflowers and Chief's jerseys. We waited for 45 minutes to retrieve our fall treats. My friend and I agreed: it was well worth the wait. I highly recommend heading to your local cider mill before Halloween to take advantage of some fall vibes before it evolves to festive/Christmas vibes in November. The weather is becoming just crisp enough to sport a turtleneck, so take advantage of it!
Trip to an Art Museum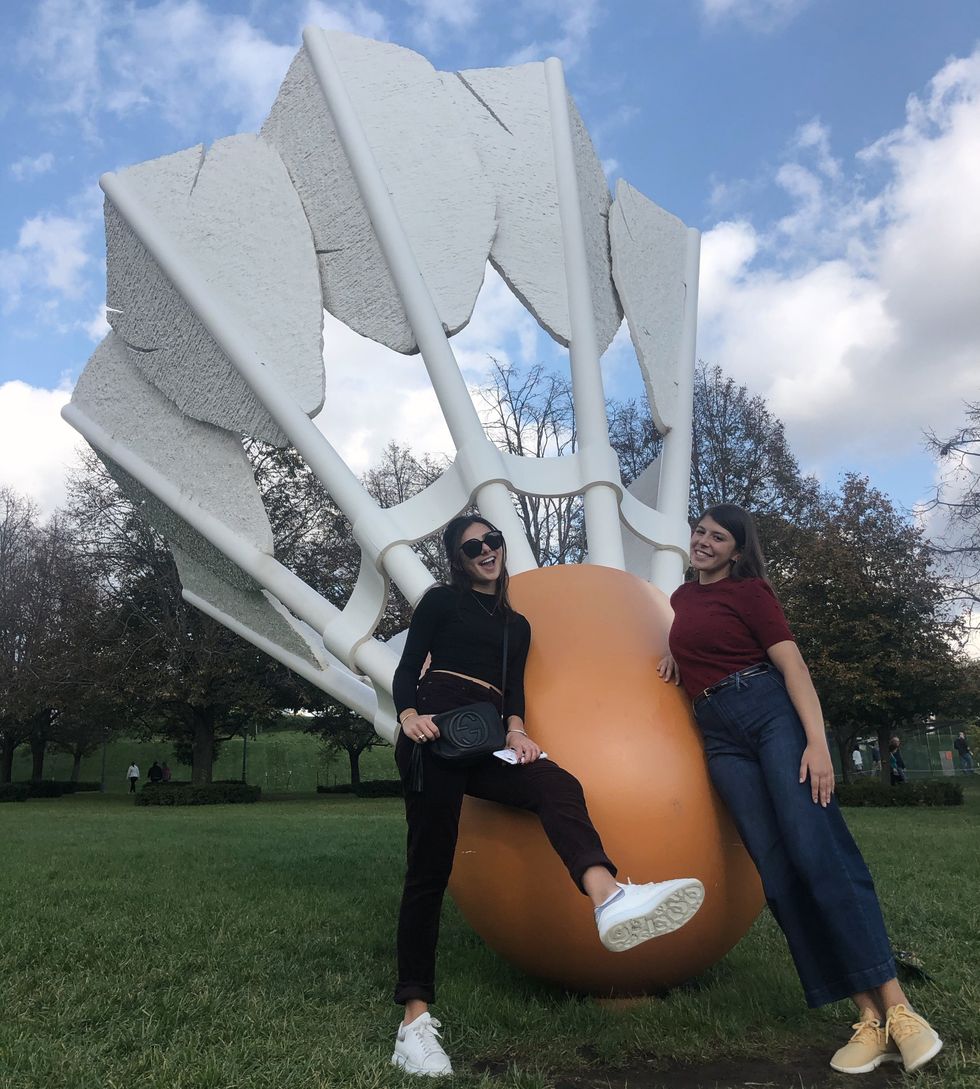 Nelson Atkins with Clare
Sabrina Saitta
The next activity I planned for us this fall was to head to a local art museum. In our case, we went to the Nelson Atkins Museum in Kansas City. The Nelson Atkins has all different genres of art ranging from modern sculptures (as seen above) to Renaissance paintings. The day we went to the museum was cloudy and drizzling, making it a perfect day to hang out inside. Many people find it surprising that Kansas City has incredible art. My favorites are the massive Shuttlecock sculptures arranged outside of the museum. These modern works of art give an avant-garde vibe to the already trendy museum, making for some of the cutest pictures. I feel that going to an art museum and appreciating some different aesthetics and works is another great way to spend a cool fall day.
Take a Walk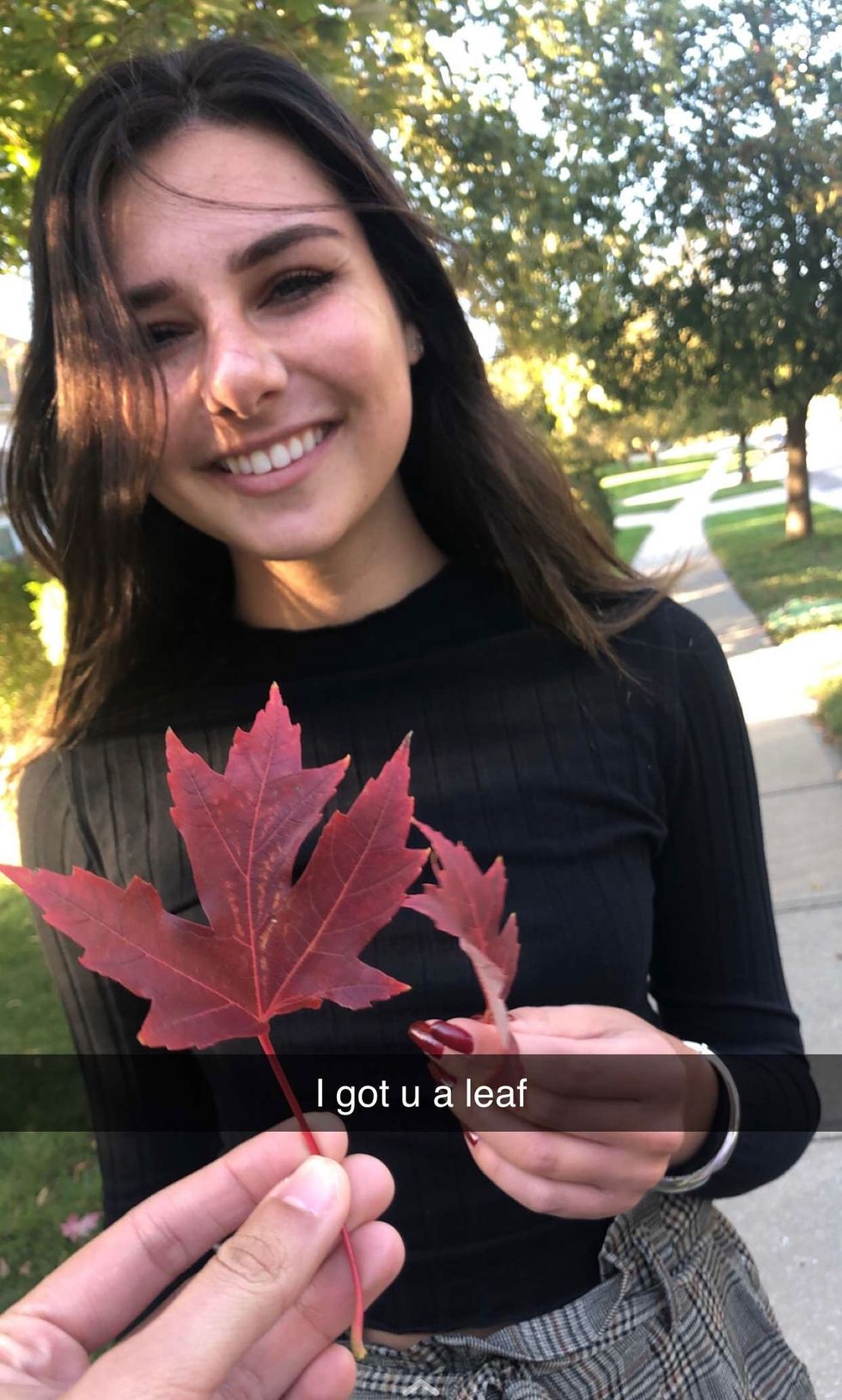 Fall stroll
Sabrina Saitta
Simply take a walk. Especially in the Midwest and on the East Coast, the leaves turn spectacular shades of orange, yellow, red, burgundy and auburn. One of my favorite things to do ever is to take a lengthy stroll along the streets of my neighborhood breathing in the crisp air while admiring nature's beauty. I brought my friend along on one of these strolls, and we enjoyed every moment of the natural beauty around us. The trees near my house were just starting to shift to a stunning, rich shade of burgundy, dropping just a few leaves with every breeze. We picked up the leaves, and just continued to enjoy a true fall moment.