We all know Harry Styles has consistently gone above and beyond with his music and music videos. Every time he releases a new one I always think that they can't get any better, but they always do.
As if his ideas for the music video aren't amazing enough, he raises the bar when it comes to the constant wardrobe changes and unique camera shots throughout the entire video. His "Golden" music video was directed by Ben and Gabe Turner and shot on the Almalfi Coast located in Italy.
This video just radiates happiness, confidence, love, and self-acceptance and I simply can't get enough of it. I know this video will be living rent-free in my head for the next few weeks, so here are my top ten moments that I am living for in this video.

Harry being... Harry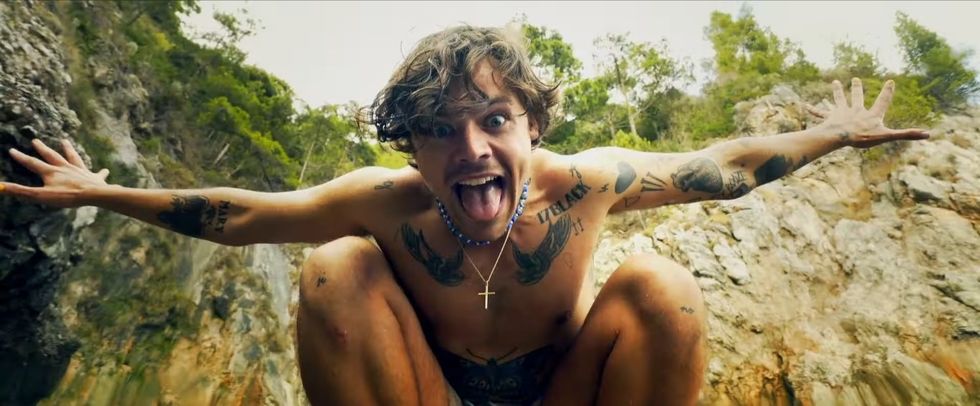 This image is something I never knew I needed in my life but I am so glad I have it now.
Another Fish Eye Appearance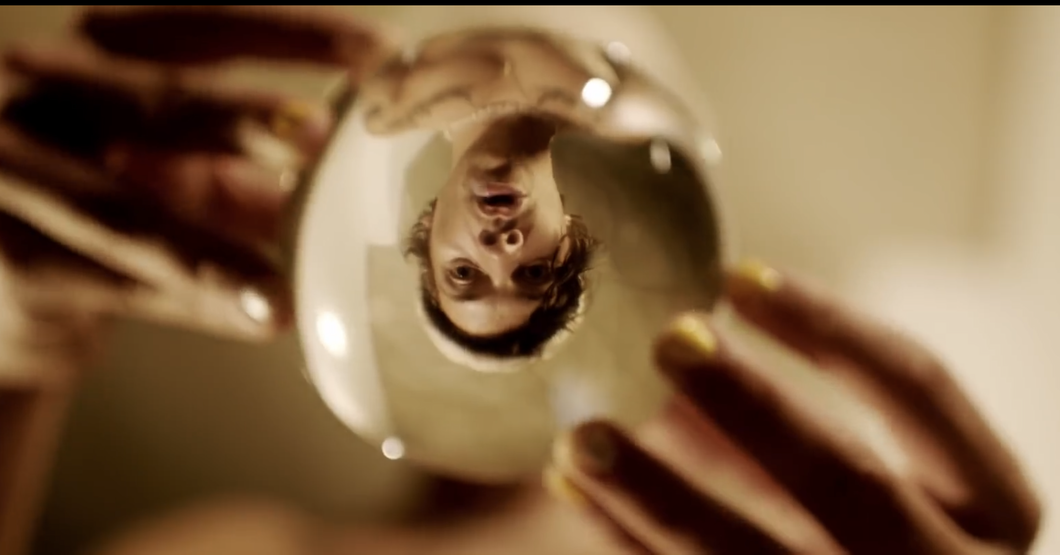 Harry is known for his easter eggs left in his music and videos and I am pretty sure this is another one. His album cover was made with a fisheye lens and then his "Adore You" video was about a fish saving his life and him then later saving the fish. The theory behind that is that his fans are the fish and I think this scene along with the ones of him splashing the water while the camera is underwater is supposed to display us as "The Fish" yet again.
His Iconic dance moves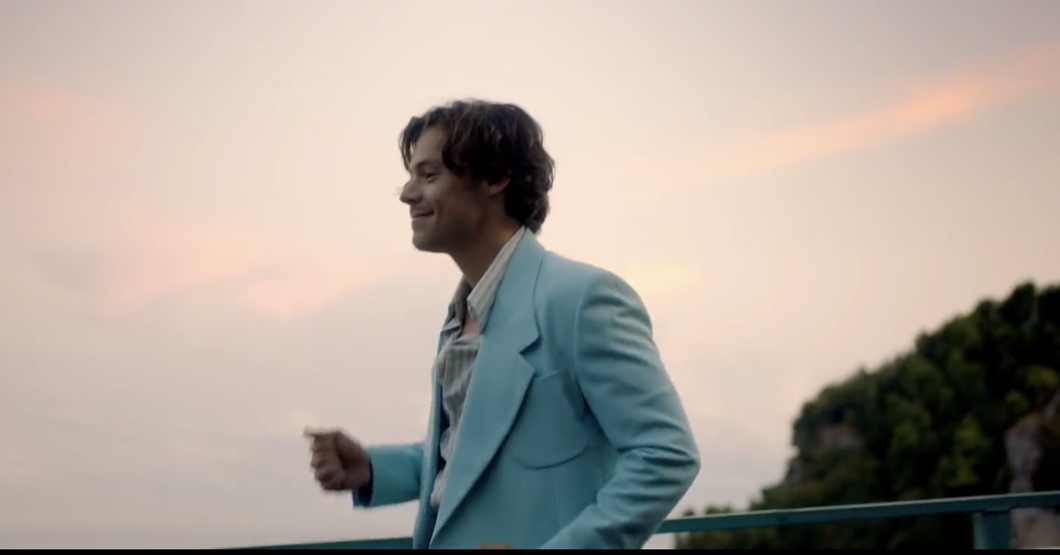 Harry may be known as a singer, but his amazing dance skills are constantly overlooked. Thankfully he makes sure to show them off in this music video.
Turquoise Suit.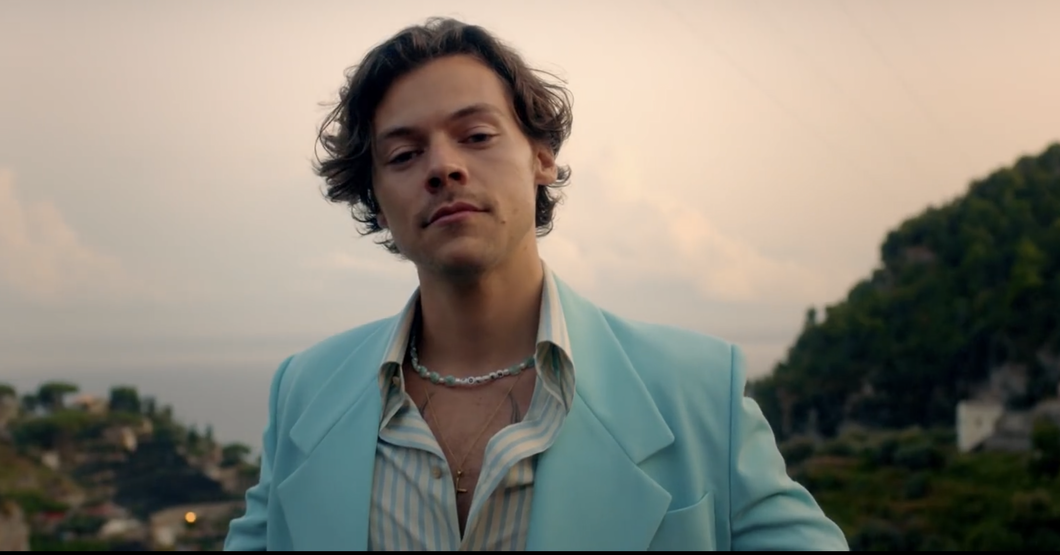 I knew Harry could pull off practically every color suit you could think of, but now it's time to add turquoise to that list.
Harry driving in the streets of Italy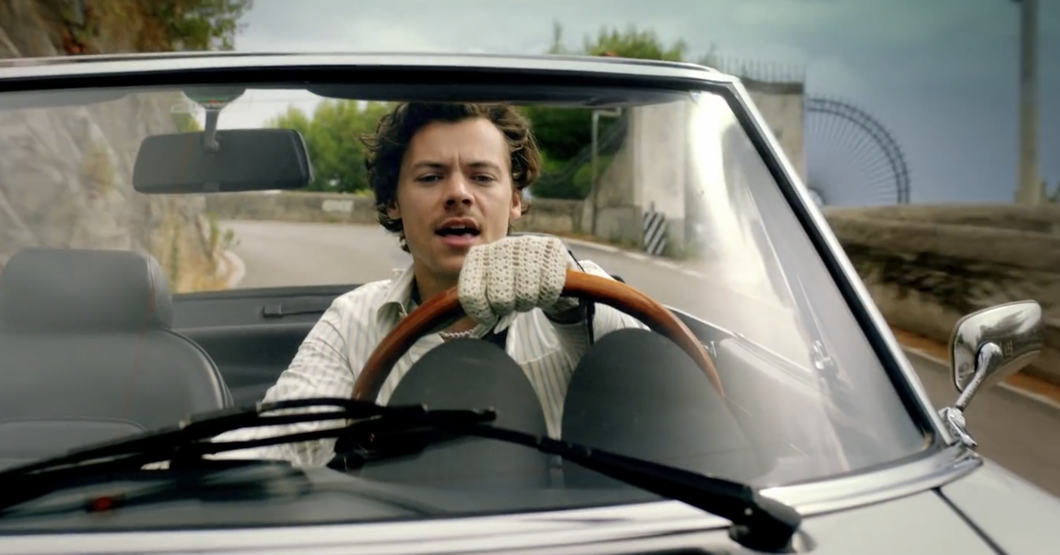 This scene just makes me feel like I am on a date with Harry Styles and he is driving me down the streets of Italy. I think we all can't thank him enough for this.
The Nails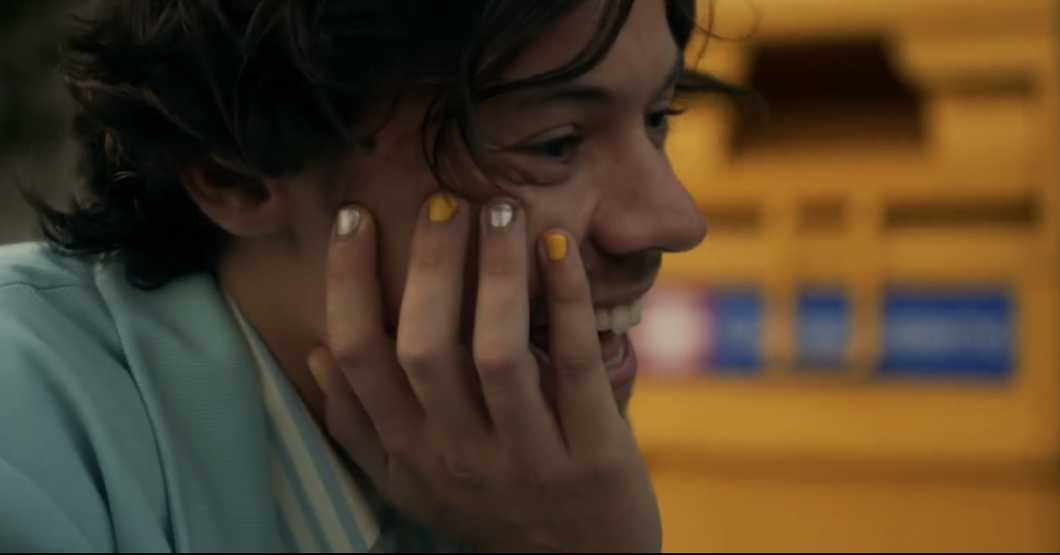 I have always been a fan of men in nail polish and especially Harry, but WOW did they outdo themselves with this look. The gold and silver nail polish, with the turquoise suit, and his hair with that smile, I am living for everything about this. I know I am heading to my nearest drug store and buying gold and silver nail polish ASAP.
The little kick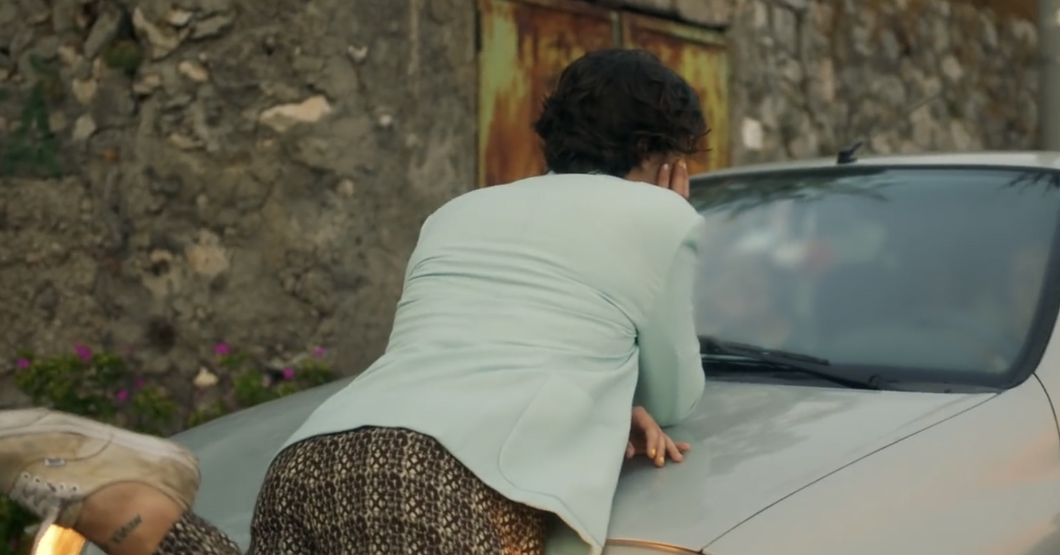 The nice suite, the beat-up vans, the leg kick, the hand on the cheek while blocking this car from driving. I could have never imagined Harry doing something like this but I am so happy he did. This scene alone in "Golden" just saved 2020.
Another Possible Easter Egg?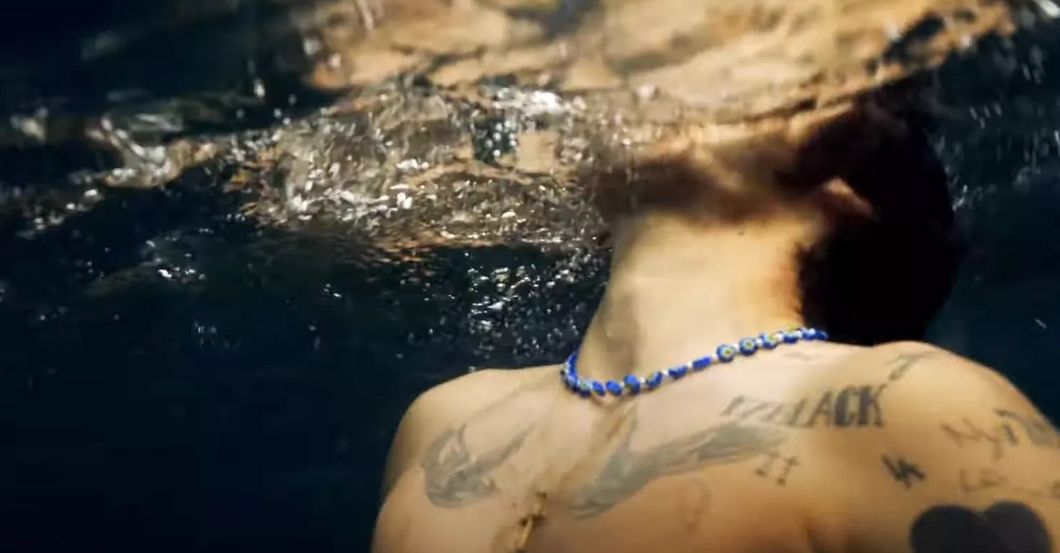 The underwater scenes flashed by within a second and I was living for them. What did catch my eye though was that he was wearing an evil eye necklace.
The evil eye bead is a traditional Anatolian bead that is said to ward off evil. This is the first time I've seen Harry wear something like this and I can't help but think, could this be another easter egg?
The Not So Sailor Look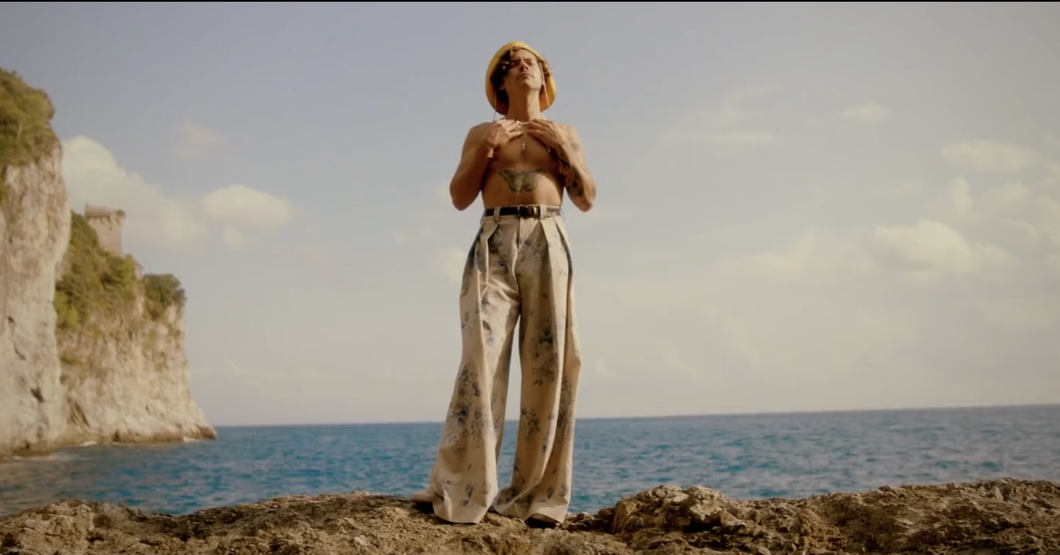 I know we got some teasers of this look prior to the music video coming out but seeing it come to life in this music video blew me away. The flared pants really add a special 'Harry' touch to this look and I can't get enough of it.