The stress before the stress, midterms week. It's like a movie preview. A teaser of finals. You get a little taste of what the real deal will be like come the end of the semester. A practice run to get yourself together and figure out what makes you the most productive. Are you the pre-meditated planner who has their daily study schedule written down hour by hour, minute by minute? Or are you the last minute crammer with the blood-shot eyes and caffeine-induced shakes? Here's a few example of the types of people you'll find in the library during everyone's least favorite week of the semester.
1. Debbie "The Planner"
The young Debbie Gallagher is a tween driven by organization, refinement, and people-pleasing. Those kind of students that always have a smile on their face, most likely smiling through the pain of their assignments piling up. They aim to please and will not give up until their mission is accomplished. Much like Debbie never giving up on her dead beat dad or on her mission to have a kid in order to keep the man of her dreams. We all dream differently, am I right? The Debbie's may be often found sporting color-coated notes, perfectly preppy Lily Pulitzer planners, or their overly-positive attitude that makes you throw up in your mouth a little bit.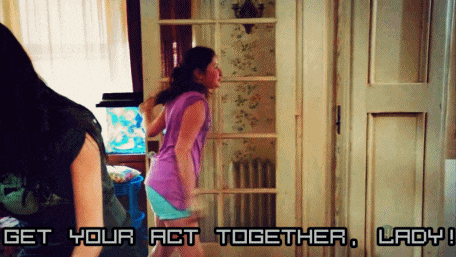 2. Carl "The Troublesome Teen"
Your stereotypical "bad student." The one who everyone stares at as they stroll in through the library doors because no one could be more shocked to find them making the slightest attempt to even look at a book. The ones who could care less about a GPA but more about the quality of their sarcastic remarks in class or making sure their Insta feed is perfectly balanced with bro & beer pics because they're so #college. The Carl's are the ones you'll catch on the weekends holding up their brothers on the keg but rarely spot them strolling around the library or cracking open a book.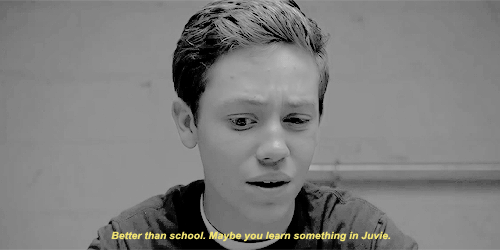 3. Lip "The Natural Genius"
We all know at least one of these people. The type to constantly complain about how "dumb" they are and that they "never" studied yet can pull a 95 out of their butt after looking over their notes once before your Bio exam. Then you're left sitting there with an 85 after studying for 2 weeks with 3 stacks of flashcards, a 10-paged handwritten study guide, and blood sweat and tears. We wish we could all be a Lip Gallagher and not have to put any effort into our 4.5 GPA and get into MIT without even applying.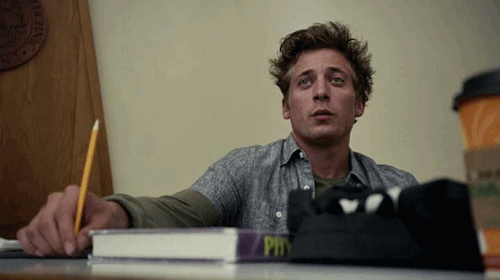 4. Frank "The Ultimate Bail Out"
They are not as rare as you think. The ones you never see and when they only show up to class for the tests but are otherwise non-existent on campus. Kind of like Frank Gallagher who only comes home to his kids to pick up his disability check then goes missing til he needs something else. These are the kids that make you wonder why their parents spend $54,000 a year for them to stay in bed all day and never leave their room. Yet somehow they haven't failed out and somehow Frank Gallagher is still alive.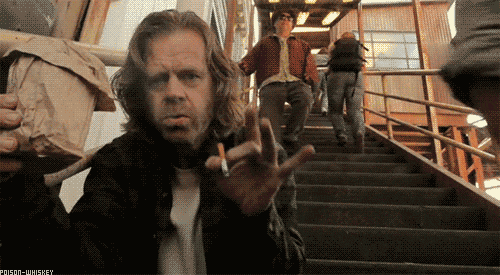 5. Fiona "The Un-Productive Productive Zombie"
The eyes so bloodshot and dry they can't close their eyelids so instead their eyes kind of just twitch as they continue to stare at their computer screen but they can barely type because their hands are shaking from the 4 large iced coffees they've consumed in the last 10 hours. These are the Fiona Gallaghers of the library. The overproductive zombies that physically need a break but mentally cannot stop because their bodies may shut down altogether. These are the kids that are tied to their duty as a student. Doesn't matter how tired they are, when the last time they showered was, or how many days they've worn the same outfit. Fiona Gallaghers have no time to waste.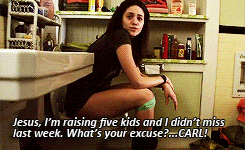 So fellow Shameless lovers and peers, I leave you with one question. Which Gallagher are you during midterms week?