Now obviously I am the right person to be reviewing these really rich people's designer outfits that are worth more than anything I own so here we go!
1. Elle Fanning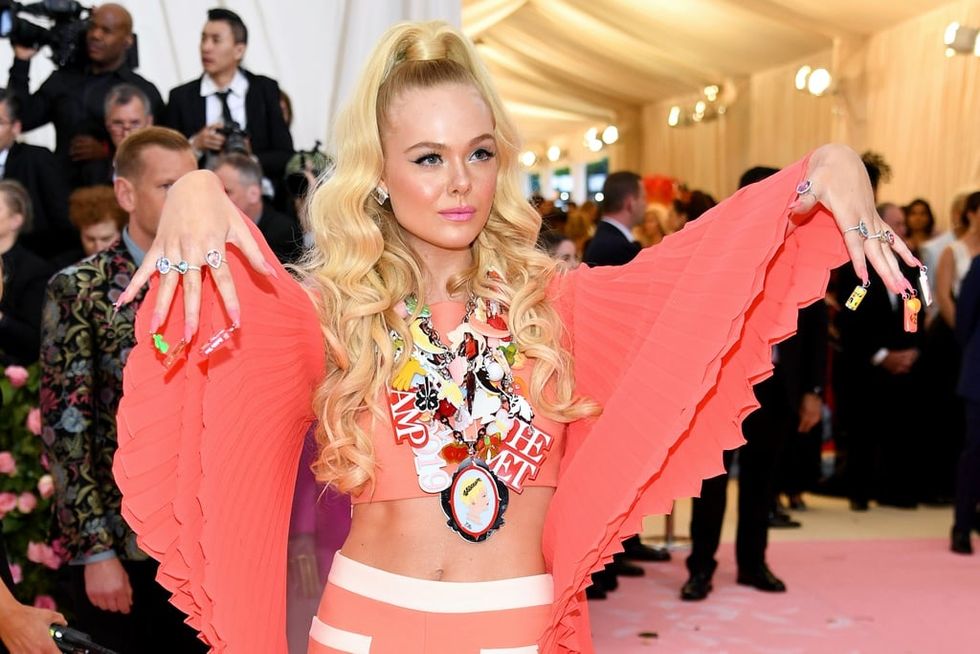 She's giving us Donna and the Dynamos and I am here for it! She looks straight out at 80's dream and with the pastel colors was such a stand out on the pink carpet.
2. Lady Gaga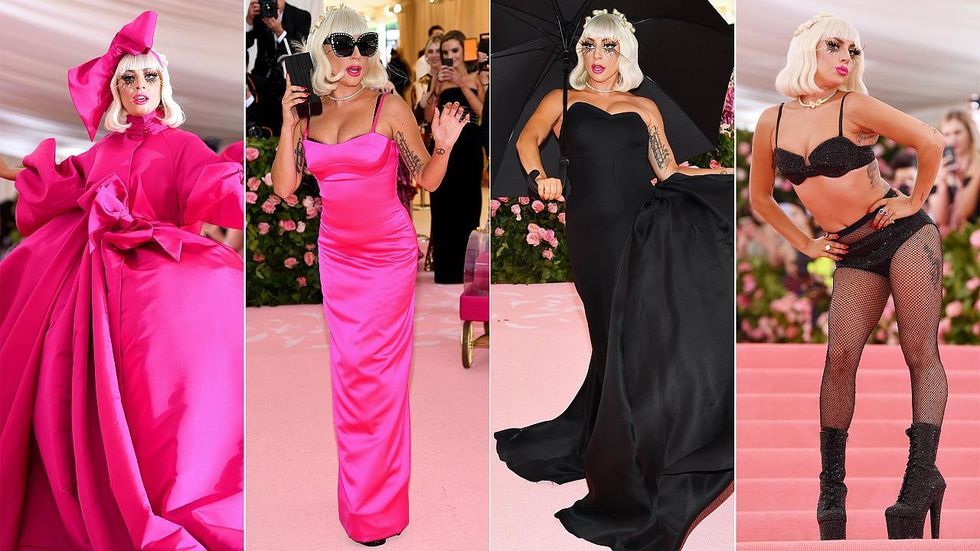 Now ladies and gentlemen, THIS is how you do camp! She gave us not one not even two but FOUR outfits and that in itself is extra and above what was expected of this absolute icon! Gaga is someone that has done camp throughout her career so the bar was high for her and she definitely exceeded expectations.
3. Ezra Miller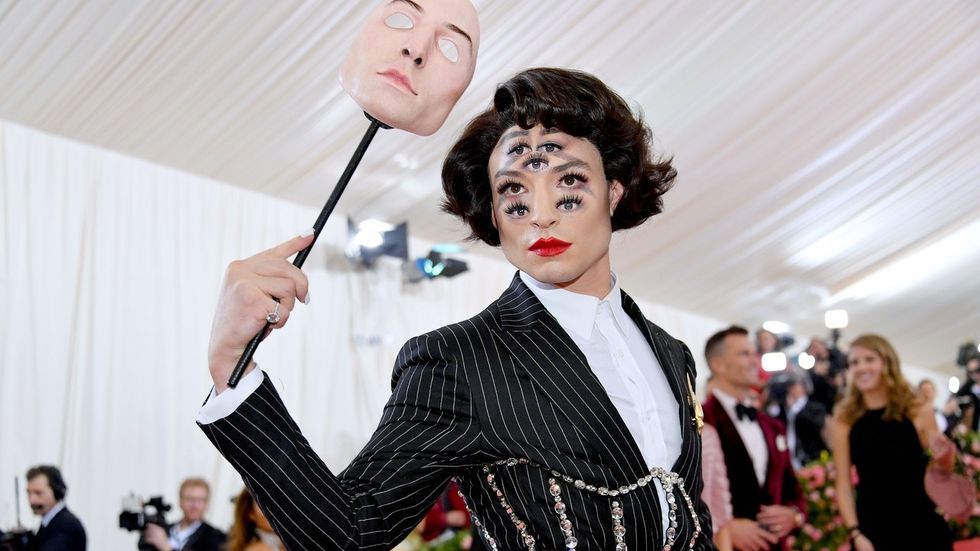 Most of the men this year were disappointing. I said what I said. However! Ezra Miller did not come to play. He not only added feminine elements to his outfit but had unbelievable makeup and accessories and made almost every best-dressed list for the night and rightfully so.
4. Lana Condor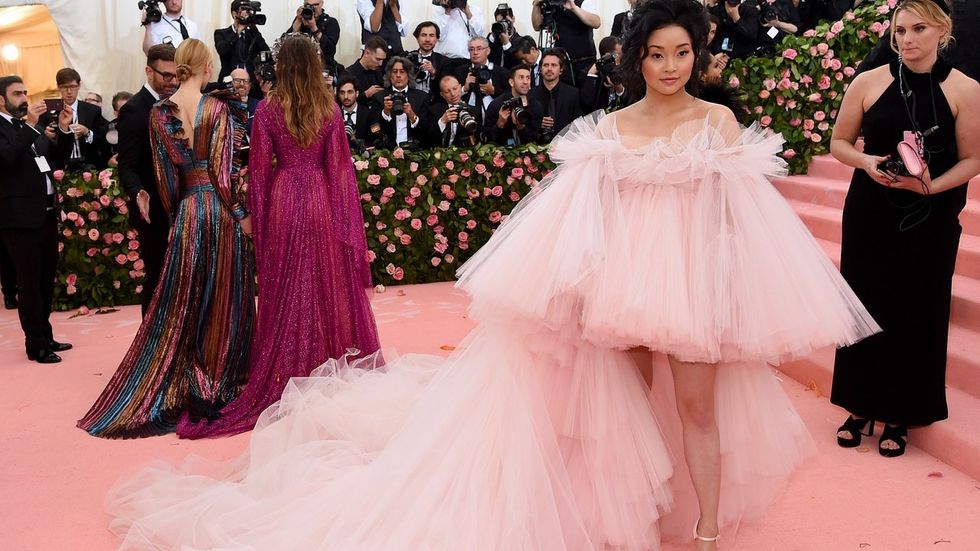 An unexpected favorite of mine was "To All The Boys I've Loved Before" star Lana Condor. She kept it cute but was still in theme with her elevated dress. I think this dress compliments her really well and draws attention to her rather then girls wearing dresses like the ones seen behind her.
5. Janelle Monae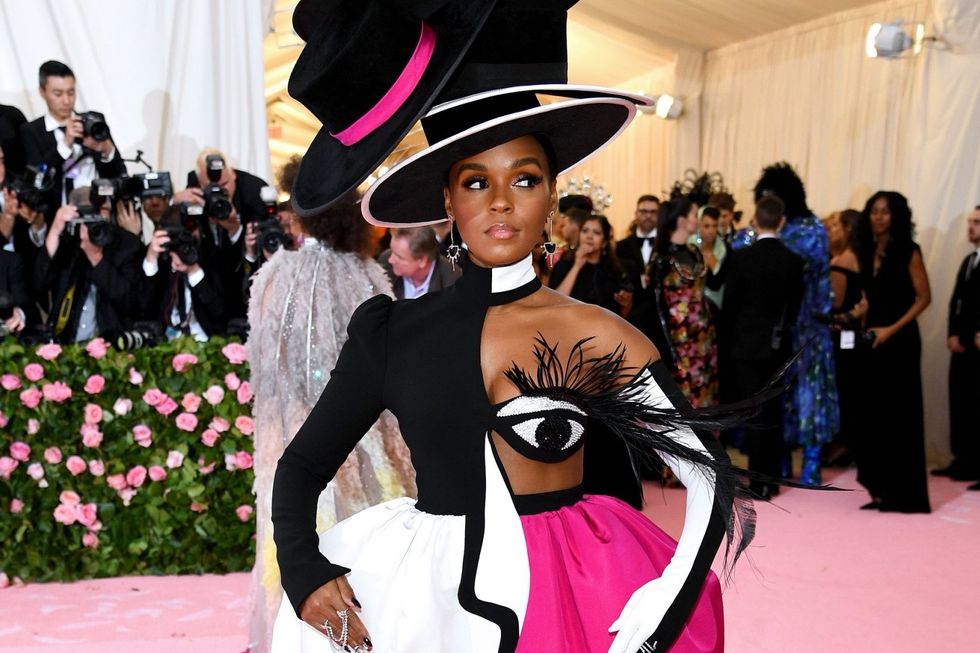 Her dress BLINKS. Enough said, she wins.
6. Jared Leto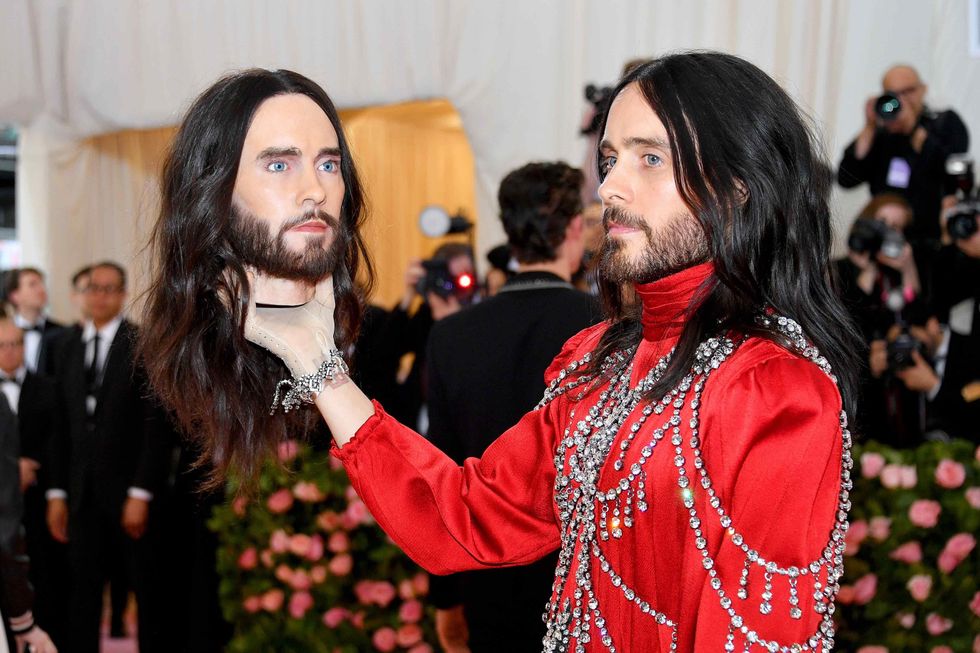 In my opinion this was the best dressed male all night. Not only is his outfit camp but he's holding his own head. Like hello? It was obvious this was such a thought out outfit and that is so refreshing to see when so many men show up in their Zara clearance black suits.
7. Nick and Priyanka Jonas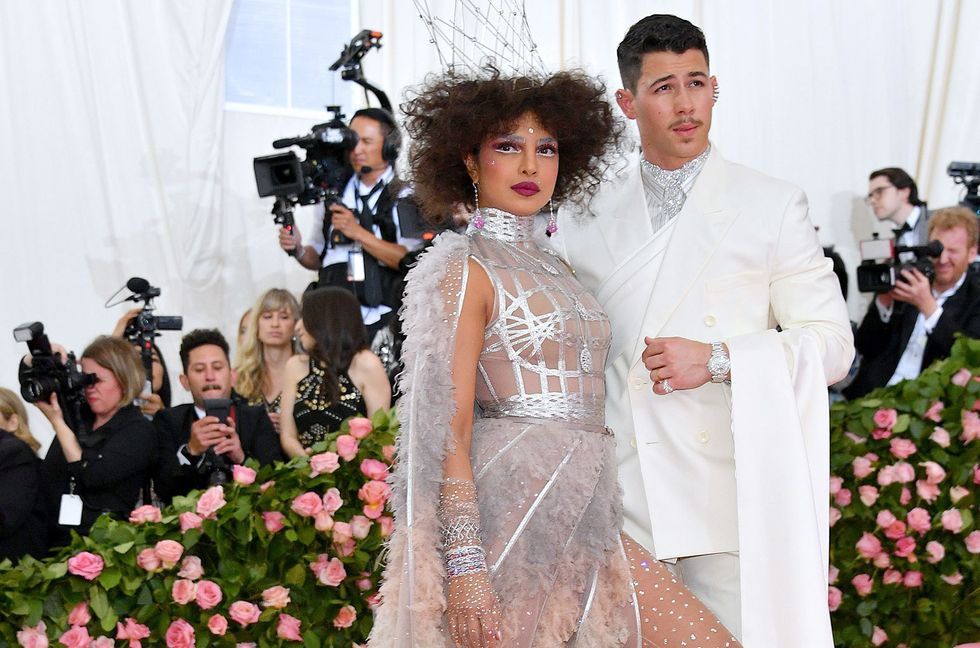 Imagine Nick Jonas not looking dapper as hell? I would definitely consider this as camp as one of the more elaborate male outfits I've seen. Now onto Priyanka, what a stunning woman who did what she came to do! The jewel gloves and tights are giving me so much and are my favorite part of this look.
8. Zendaya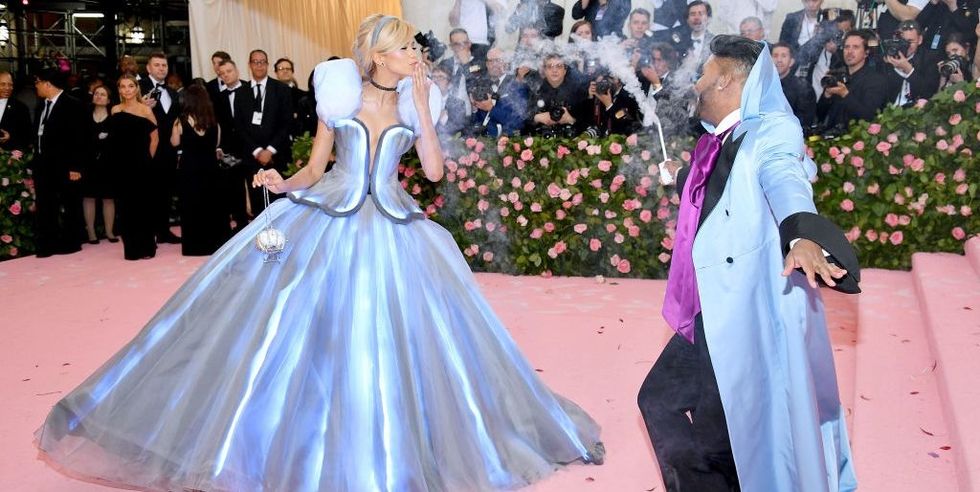 Zendaya showed up to the Met looking like a real life Cinderella and then her stylist decided to play fairy godmother and use a wand to light up her dress and my jaw DROPPED. Then as if it all wasn't enough she left a slipper on the stairs and proved once and for all who the real princess of Disney is.
9. Lily Collins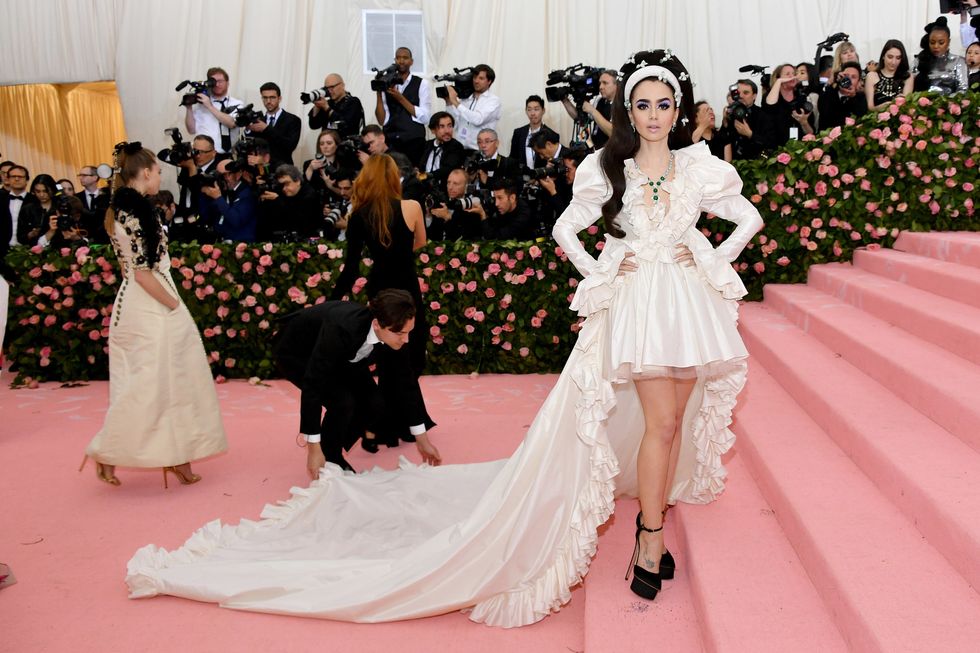 Best look of the night! Lily is always someone who has dressed to impress at the Met and this year was no different. She channeled Priscilla Presley on her wedding night and killed it!
10. Harry Styles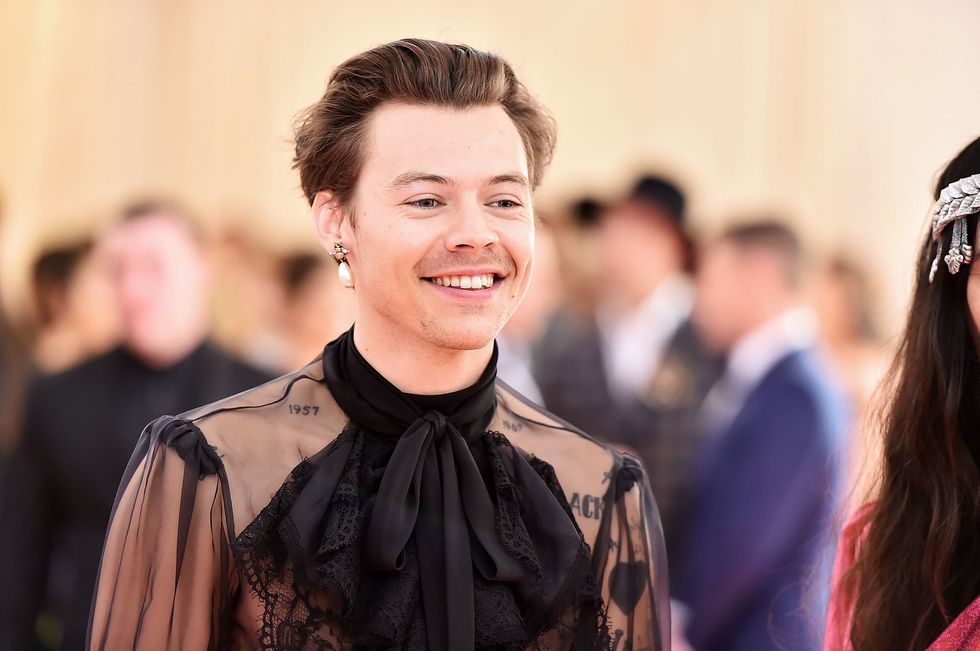 Now I know people expected a little more from The co-chair of the event Harry Styles however I loved this look and thought it was camp FOR HIM! Being a fan of Harry I have seen him go through worrying so much about what other people thought and to seen him be so happy and so himself and express his feminine and masculine side makes me so happy.