May 19th, 2018 will go down as a day that brought joy, hope, and love to a world that is filled with chaos and hardships. The royal wedding of Prince Harry to Meghan Markle, now given the names of Duke and Duchess of Suxxex was an event that brought all the hype...And the hype was worth it.
If you're obsessed with the royal family like I am, then you were awake at 1 AM to 6 AM to be certain that you didn't miss one thing, or you may have just decided that sleep is too important and you'll be updated with all the wedding stuff in the morning on Instagram. Either way, there were many moments that brought love and happiness into our homes that we wish we could relive every single day.
1. Watching the Page Boys and bridesmaids all climb out of the cars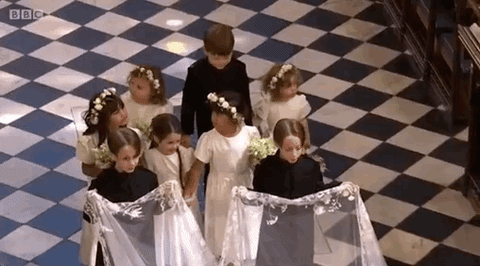 Seriously they were so cute!! There were so many and it helped make the vibe of the wedding very welcoming and inviting to all people. It made it feel light and loving.
2. Spotting some celebrities in the crowd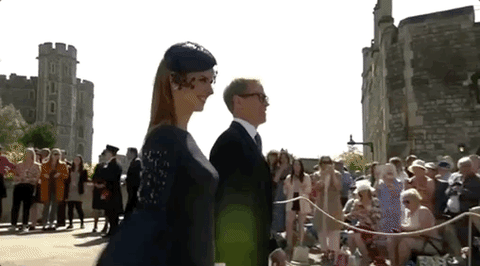 The Clooneys, Beckhams, Serena Williams, Elton John, Meghan's cast members from Suits, Meghan's husband from Suits and his beautiful wife Troian Bellisario, and Oprah are just a couple of the celebrities you could find in the crowd. It was like a fun version of ISpy.
3. Witnessing a nervous but excited Harry walk to the church with his big brother and best man William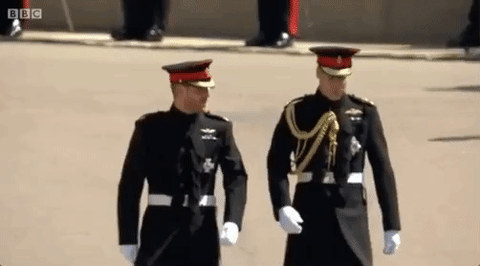 Harry and William were just a walking distance from the church and as they walked they greeted anxious and excited guests from the public that they invited to join the celebration. You see some nerves but more than anything you see a nicely trimmed beard and excitement. Our hearts were warmed to see him so happy.
4. Seeing Doria's face light up with love and pride with every moment of the wedding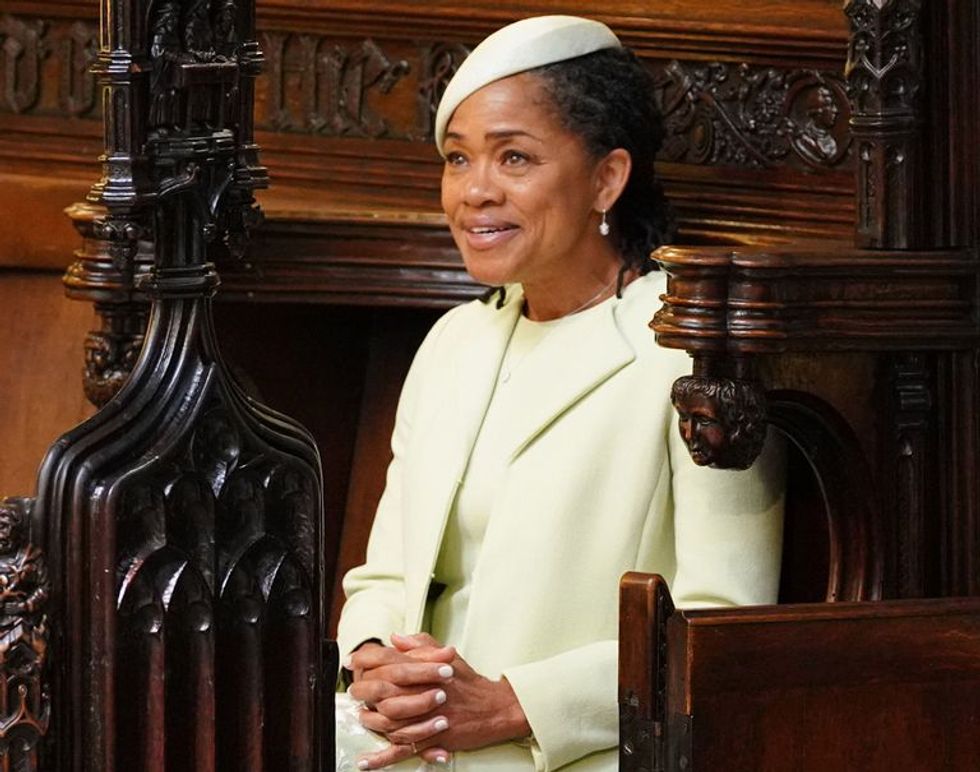 I cried just about everytime I looked at Meghan's mother. She was so proud and excited for her daughter. As a mother, I would think I'd be more terrified of my daughter marrying into the most famous family in the world. But Doria knows her daughter and has always been her greatest cheerleader, and in place of nerves, we instead see love and pride and joy for her daughter and now Son-in-law.
5. Bishop Michael Curry's message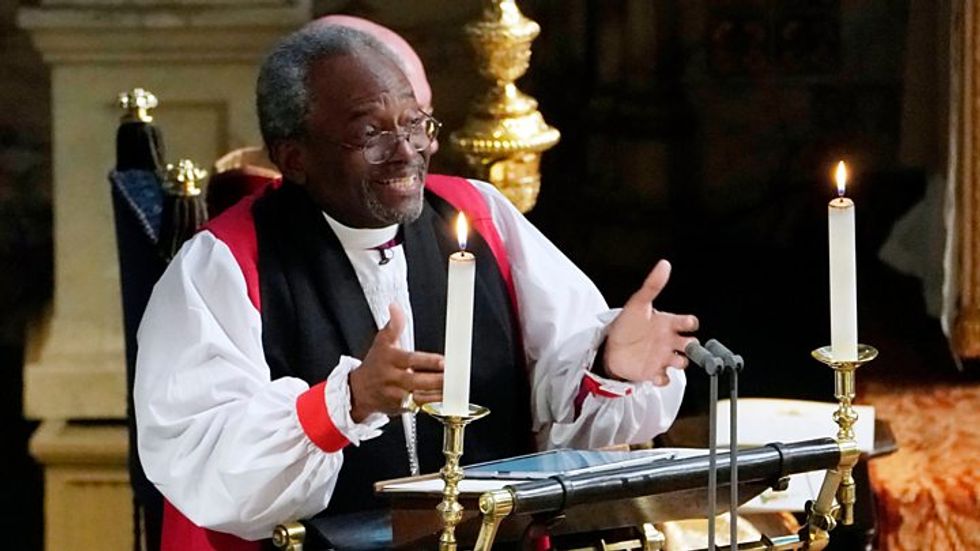 Seriously this message was what the world needed to hear!
6. Seeing sweet Princess Charlotte steal the show again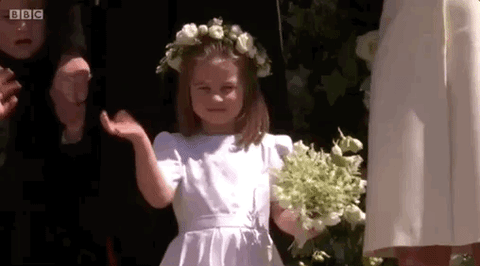 From seeing sweet Charlotte first steal the show at the birth of her little brother Louis just weeks before the wedding to now. In perfect Charlotte fashion, she again stole the show at the wedding with her perfect royal wave and sweet smile.
7. Watching Meghan come out of the car in the highly anticipated wedding dress!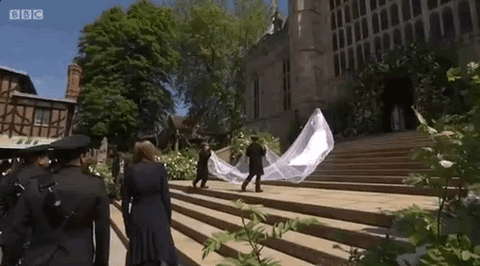 Seriously all the anticipation was worth it!! Her Givenchy dress was designed by Clare Waight Keller. It perfectly and elegantly formed to her body and it was beautiful beyond compare. Her veil was the cherry on top. It represented every state of the commonwealth and it trained behind her making her even more elegant and royal.
8. Watching a strong woman walk herself partway down the aisle and then be joined by her future father-in-law as he walks her the rest of the way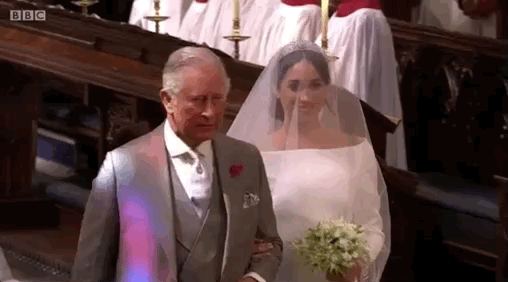 Meghan is known for her strength and confidence and her passion for feminism and women's rights. Leading up to the wedding there was speculation of whether or not her father would walk her down the aisle. There was excitement when we heard he would be attending the wedding and walking her down the aisle. But just days leading up to the wedding our hearts were heavy for Meghan when we read that he had suffered a heart attack and was going into surgery making him unfit to travel.
But through the pain and upset, we witnessed Meghan shine as she walked herself halfway down the aisle and then join with her now Father-in-law Prince Charles. It was a sweet and touching moment. She is loved and supported by her new family and it was an amazing thing to watch.
9. Seeing Harry's face light up every time he looked at her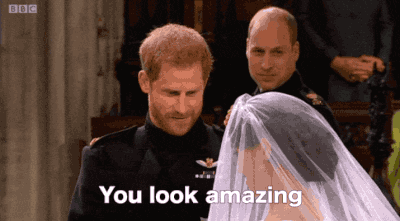 Yes, there was the occasional wiping of the tears but more than anything you saw his excitement and full heart whenever he looked at her. It felt so pure and intimate it was like they were the only two in the world even when they had the eyes of the world on them.
10. Witnessing the genuine love these two share for one another.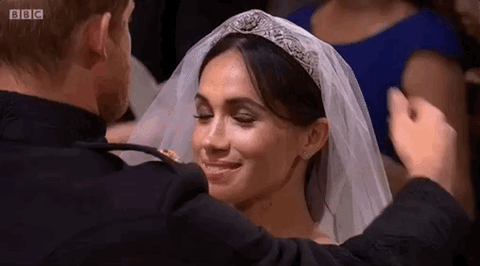 We have watched their relationship grow and blossom from the moment these two came out in public holding hands at the Invictus Games and the look in their eyes is filled with pure and genuine love for one another. Through a TV screen, they gave us hope for love.
"There's power in love. There's power in love to help and heal when nothing else can.
There's power in love to lift up and liberate when nothing else will.
There's power in love to show us the way to live."
Bishop Michael Curry